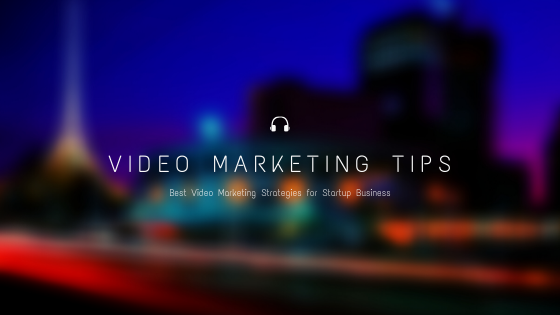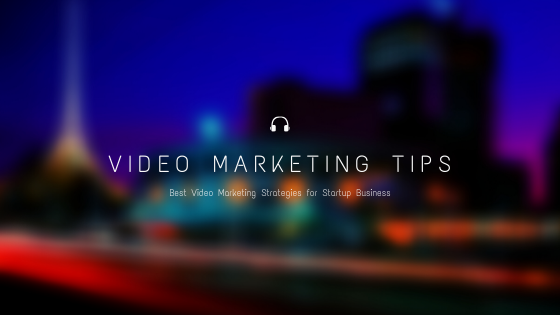 8 Video Marketing Tips That Successful Startups Swear By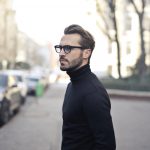 By Ryan Bradman
Here's some food for thought: By 2022, video will account for 82% of internet traffic globally, according to Cisco. This means that video will continue to be a driving force for businesses, large or small.

Why Focus on Video?
For every business, there are two critical stages in their buyer's journey: Attraction and Conversion. Whether you are a freelancer, start-up, or MNC, you need to attract customers and convert them into a paying customer. Videos can significantly help with both stages.
Did you know that human beings are visual creatures? Studies have shown that a human brain can process images 60,000 times faster than text. Videos are versatile and give a lot of information in just a short while. People are also 39% more likely to share video-based content, thus attracting more customers.
Marketers report that video marketing has improved their conversion rates by 70%, as now customers can see what the business does or sells. Getting detailed information leads customers to make confident purchasing decisions.
How to Get Started
Each week, internet users spend about 7 hours watching videos online. So, how do businesses and brands ensure that they have the consumers' attention? Here are a few guidelines to create an effective and scalable video marketing strategy:
Identify The Purpose
Start by asking questions 
Why are you creating this video? 

Who are your customers? 

What problem is it going to solve? 

What aspect of your business is it going to support? 

What questions is it going to answer? What story do you want to tell? 
The why of your video is a crucial first step. This step will allow you to determine everything from the script to the look and feel. It's best to be as detailed and precise as possible, which will help set expectations and prevent issues later on in the video creation process.
2. Ascertain Your Target Audience
Every business or brand focuses on offering something unique to their existing and new customers. Businesses already have a fair idea of who their customers are. But online video can be further targeted to various groups based on demographics, location, personality, needs, and more. Gain these consumer insights as this will help determine:
the type of video content to invest in

the tone to adopt (funny, somber, sarcastic, etc)

the channels to publish the video content to
3. Determine Video Topics and Formats
Are you looking to drive sales, increase brand awareness, or simply engage with your audience? Based on your business goal, choose video topics that address your customer's concern, promote your product or service, and engage with the audience.
Here are a few video formats to get you started: 
Demo Videos

Event Videos

Brand Videos

Educational or How-To Videos

Expert Interviews

Case Study and Customer Testimonial Videos

Explainer Videos

Live Videos

Animated Videos

360° & Virtual Reality Videos and Augmented Reality (AR) Videos
Experiment between topics and formats to determine what works best for your brand and audience.
4. Video Production
Today videos can be made at a click of a button, however this not applicable for most of the video formats. You will need to decide whether video production will be done in-house or outsourced. The decision will be based on your video strategy. Whether you are creating a bank of videos and need a regular supply of videos will determine the solution. 
5. Choose Your Channels
Your video strategy, video topic, and format will play an important role while deciding which channel to target and promote your video content. There are two major distribution channels – online video distribution and social video distribution.
Online video distribution consists of a website, landing pages, email, and blog. Social video distribution involves YouTube, Facebook, LinkedIn, Snapchat, Instagram, and Twitter. You might have to create different versions of your video for different channels.
6. Optimise Your Videos
Just like any content that is available on the internet, videos too need to be optimised. Optimisation increases the chance of your content to be discoverable, rank higher in search results, gain more clicks and visitors. Include well-crafted title, description, tags, embed the video on your website, make use of video sitemap.
7. Include Call-to-action
A call-to-action or CTA is essential to any communication, and the same applies to video marketing. CTA is any action that you want the viewer to act on. A simple, clear, but powerful call-to-action will push the customer to click to like, share, or visit.
8. Analyse Video's Performance
Just like everything is measured to determine its success or failure, a video marketing campaign or strategy also needs to be measured accurately. Use different metrics to determine the stickiness of content. Continuously monitor the performance to know if you have achieved your goals. Once you have learned what works and what does not, include it in your video marketing strategy.
What Next?
Plan your next video campaign in accordance with these tips and you're sure to experience better ROIs than before.