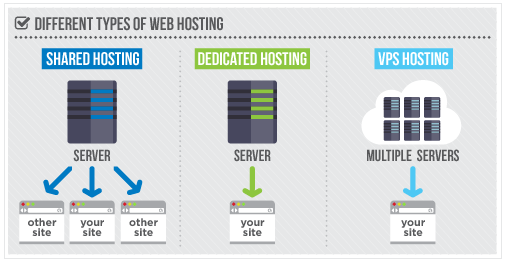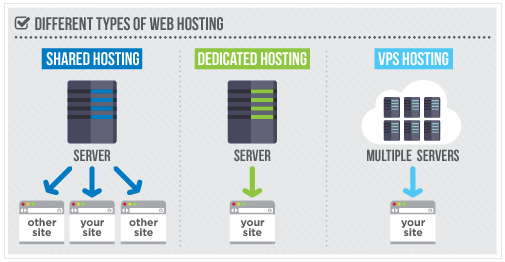 What Should I Check Before Opting A New Web Hosting – A Complete Guide
Before you launch a new website, the most important decision is choosing an error-free web hosting service provider.
There are many web hosting buying tips by various hosting companies, however, we want to give you our guide on how to buy web hosting and what packages to choose.
There are a lot of web hosting companies in the market differing in various factors and type of services.
Thus, it is a little bit challenging to find which company would provide the ideal web hosting service for your business website.
Before you make your decision, you need to think about plenty of factors.
Important web hosting buying tips
[Tweet "Here I am sharing 11 points that you need to consider before opting a new web hosting."]
1. Firstly, understand the types of web hosting
It is important to know about different types of web hosting services. Although there are many types of web hosting services, here I am defining only the 4 major types.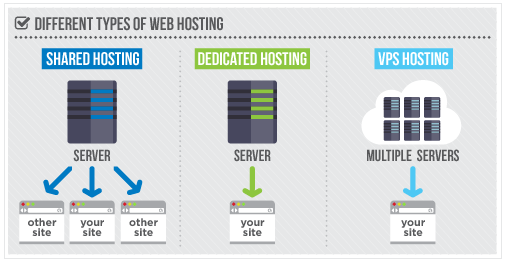 • Free Hosting – It works well for small purpose website or blogs. It provides a limited choice for monetization because they use their own advertisements on the website.
• Shared Web Hosting – In this type of hosting, your website is hosted on the same physical server (Same IP) with other websites and the resources are shared among all these websites.
• Virtual Private Server (VPS) – Also called Virtual Dedicated Server, divide the single server into multiple virtual servers. In VPS, all the websites get a virtual set of resources, which does not reflect the other websites. It provides a virtual environment, allowing the root access to the operating system and other resources.
• Dedicated hosting service – It is good for high traffic and large business websites in which a single user occupies the whole server and has complete control over it.
2. Bandwidth –
Bandwidth is defined as the amount of data that is transferred through the website at a time and it is one of the major factors that should not be neglected.
Definitely, you would like to have as more visitors as possible to your website, thus ensure that you are getting enough bandwidth even you are using shared web hosting.
3. Speed of the Website –
If you are owning a shared hosting service, then the hosting company may place a lot of domains on a single server consequently degrading the performance and speed of your website.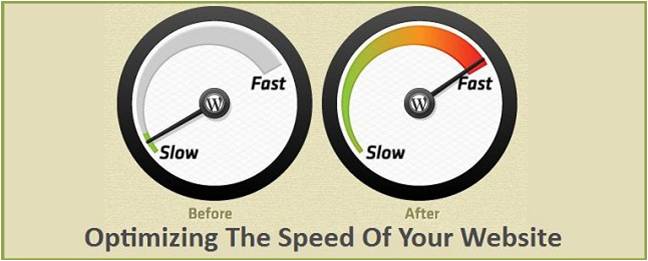 The slow loading speed of a website can cause the visitors to immediately quit. Thus, make sure that your website is getting a fast loading speed.
4. Website Requirements –
To choose the top web hosting company, you need to clear your all the requirements. Based on your requirements, you have to decide which hosting service should you prefer (Shared, dedicated, VPS etc). Finally, whichever hosting service you choose, it should meet all your website requirements.
5. Pricing –
Don't try to always look for a cheaper solution. Also, the service which is highly-priced may not always be the best.
Firstly, decide what are you expecting on your website and then search for the companies and their hosting prices. Once, you decide your requirements, you can compare the prices of hosting that different companies are taking and then pick the appropriate one.
6. Customer Reviews –
Before you make a decision to buy a product, you would probably like to see the customer reviews that have already used it.

Similarly, before you make a decision about choosing a web hosting company, it is good to take a look at the reviews of its past customers.
Customer Reviews will give you great insights into what the people are talking about a particular hosting company and what are its downfalls.
You can find the hosting companies customer reviews on forums and websites like whoishostingthis and webhostinggeeks.com.
7. Web hosting control panel –
Web hosting companies allow to make changes in the website like change passwords, add or delete accounts, file transfer etc. This is offered through the different control panels like cPanel, WHM, Plesk etc. cPanel is a good option when you are adopting shared hosting. On the other side, when you are adopting VPS hosting, then Plesk is a better choice. Depending on your website requirements, you can pick the good one.
8. Scalability –
In the beginning, the features that the hosting company is providing may be enough. But, in future when your business becomes large and you are getting tons of monthly visitors, then you may need some additional features. On the other side, if you have owned a highly featured plan and later you may want a less featured plan.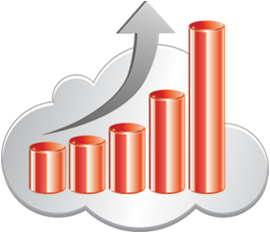 Thus make sure that the hosting company is ready to upgrade and downgrade the features as per your future requirements.
9. Backup service –
In case, if your website gets crashed or hacked, you should have a complete backup of your website data. You need to check whether the hosting company provides the data backup regularly or not.
10. Subdomain support –
Presently, your business website may be at a small level. But in the future, you may need to have a separate blog or category subdomains. Therefore, ensure that the hosting company provides support for multiple subdomains.
11. Security –
The most important factor that needs to be considered while choosing the hosting company. Your website may have security vulnerabilities, which must be avoided. Use a firewall for network security and make sure the website is secure from malware and other attacks.
Conclusion
It is really very challenging to pick an appropriate web hosting company that exactly meets all your requirements and sometimes, it becomes a more complicated task when you also have budget constraints.
But overall, it can be done in an easy way if you properly analyze your requirements and compare the different companies, their type of services, pricing etc.
The above checklist will definitely help you to select the ideal web hosting company.
[Tweet "Web Hosting Buying Tips: What Should I Check Before Opting – A Complete Guide"]