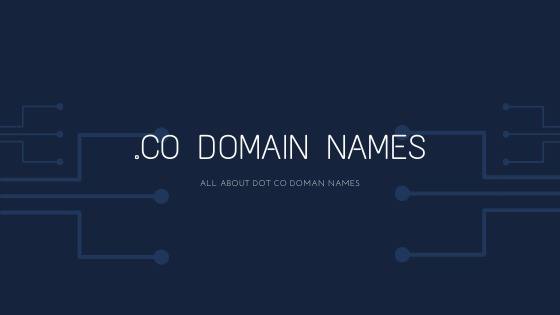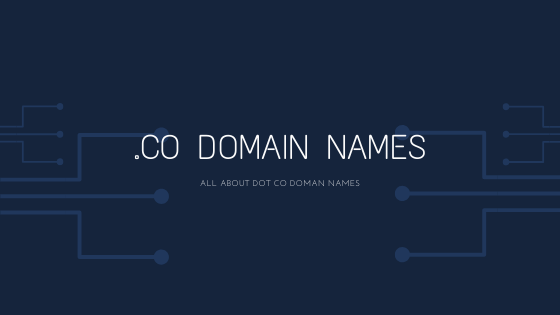 What is a .co domain and how to get one for cheap?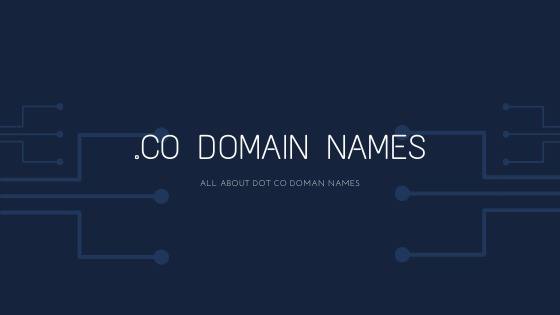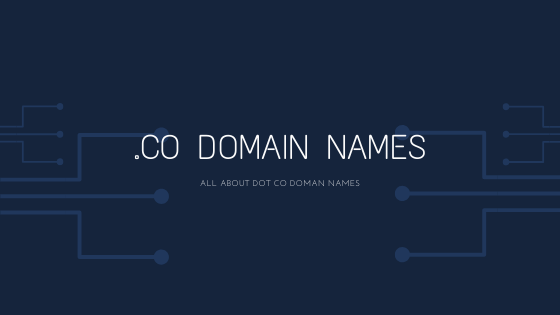 Looking for what is a .com domain and how to get one for the cheapest price?
In this guide I will cover everything you must know about the .co TLD and what you should consider before buying one.
Nowadays many startups are launching their business websites on co domain names. Many people ask me if the co domains are good for SEO and how they can help their brand online.
So in this post, you will learn it all and you can decide about registering a .co domain name. Before you go further see how we at SeekaHost used the co domain to build our gaming servers website here.
What is .co domain?
The .co abbreviated as commercial is also referred to as TLD or top-level domain for Colombia, which now has been made as generic country code (gcc).
Many countries use it as a second-level domain (SLD) for routing Internet traffic. For those who are just aware of the importance of TLD, let us clarify what is SLD and its actual significance.
When buying a domain name you just know your purpose and the niche relevancy.
What is the need for an SLD (Second Level Domain)?
With respect to DNS (Domain Name System), a second-level domain is the one that is under a top-level domain (TLD). But when we already have a TLD, what's the purpose of SLD? Consider the URL www.seekahost.co.uk, here SeekaHost represents the domain or website name and .co stands for the second level domain and it is used precisely to highlight your entity.
It intimates the user about your brand or the major service you offer. It also gives a unique distinguishable weight to your website.
The last segment represents the TLD or top-level domain, which is .uk in the above example.
According to the hierarchy, internet users first come in contact with the SLD of your website. Hence it stands as an essential component of the website address.
There are various SLD depending upon the entity it refers to. Consider the .in (India) namespace or TLD, academic institutions may register in the form of .ac.in whereas companies can use it in the form of .co.in.
You'll be surprised to know that there are three reserved SLD for illustration purposes that are not available for public use.
These are example.com, example.org and example.net.
.co and .com, is it the same?
The very old and popularly used domain extension is .com which stands for commercial. It became so obvious that internet users searching for any website, by default started using or assuming the extension .com with any website. Whereas the other one is .co which should not be mistaken with .com. and neither it should be considered as a country. As specified earlier it represents the second level domain and indicates to the user that the website is a company of that particular country.
Get your .com or .co domain name cheaper than most registrars. SeekaHost offers the best rates for domains!

Which one to choose?
When choosing or registering a domain, we all obviously prefer the choice of .com since it's intensely well-known and has created a reputation in the market. Being a TLD, you can directly go with it provided your domain name is available. Moreover, it doesn't get heavy on your pocket.
The reason website owners' switch over to .co SLD is, first of all, it is readily available unlike .com and it gives a clear impression to the user that yours is a company and that also conveying it by just using 2 letters (.co). But in actual .co gets more expensive.
The reason being, deterring the owners to simply buy and park it without making use of them.  The higher the price, the higher will be the chances of its availability and lower the chances of its bulk buying.
How to choose?
Once you get to hold on SLD, TLD, .co and .com, the further step is what next? Frame your desired domain name and get it immediately registered. Thereafter make sure to timely host it and make your revenue-generating website functional.
Still, any confusion then contacts the experts and professionals who have mastery in handling all this. SeekaHost believes in doing it the right and genuine way for its customers.
There are many domains name TLDs on offer at SeekaHost and you can search and buy a domain name of your choice.