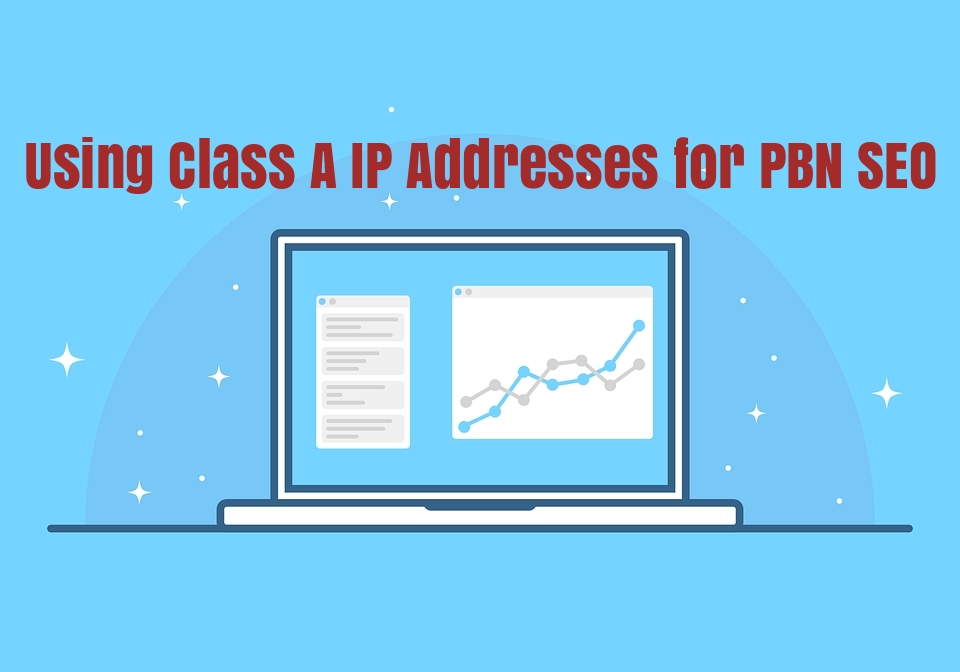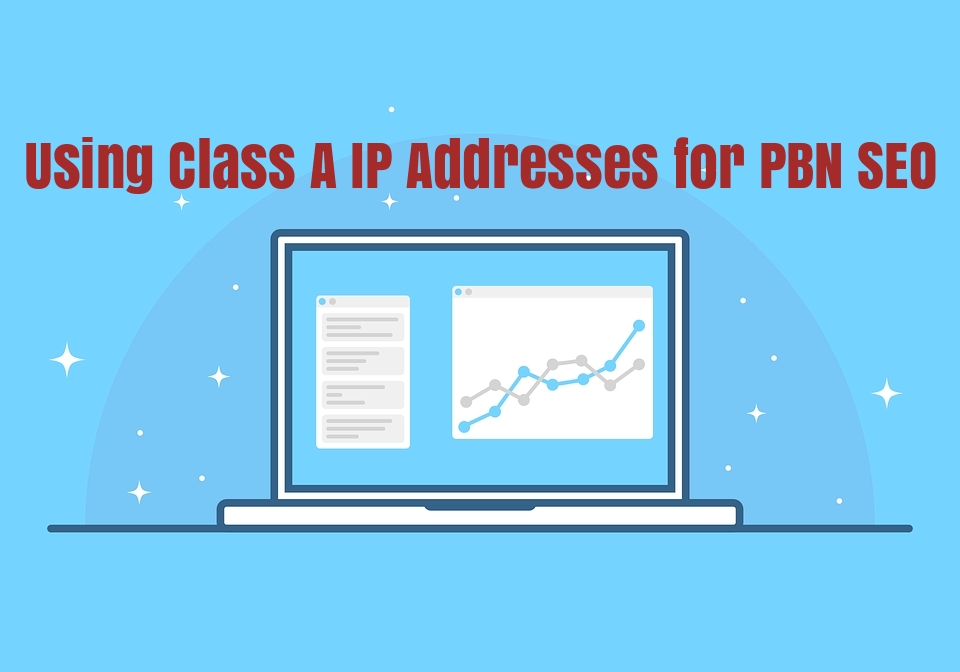 What is A Class IP Hosting? Advantages of Class A IP Addresses for PBN SEO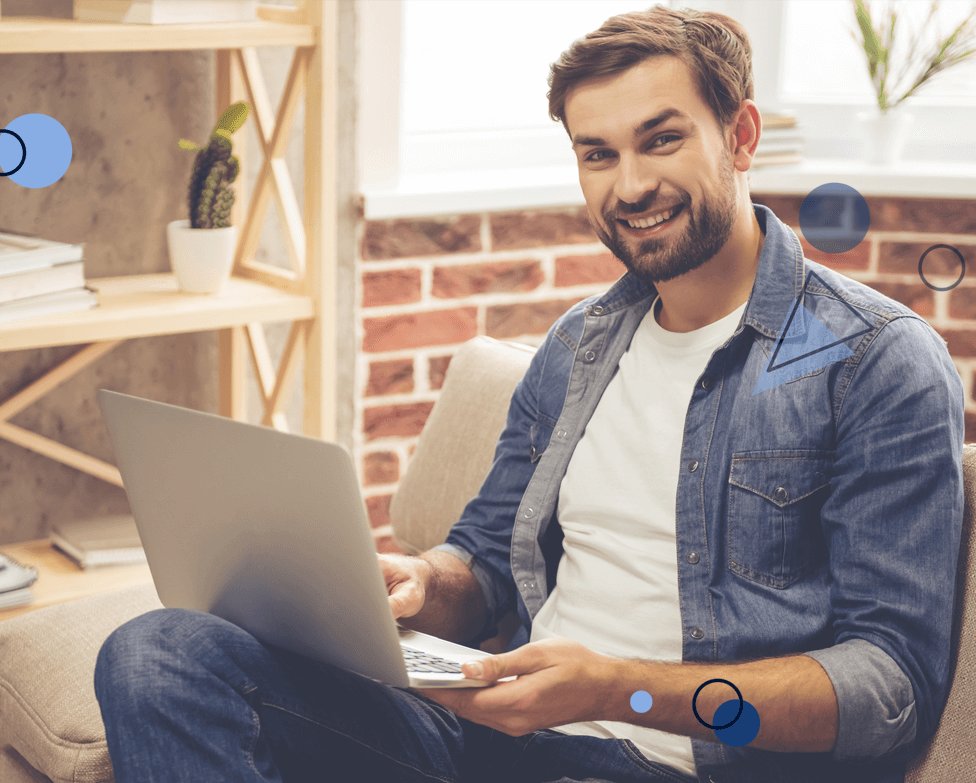 By John
PBN SEO is an aspect of SEO hosting that utilizes multiple Class IP Addresses to ensure the best performance for private blog networks.
Typically, IP addresses always contain four different blocks that's more like a telephone number and Google algorithms are effective at using the code block to know the location of the website. And if you opt for SEO Hosting with multiple Class IP Addresses, you're guaranteed different classes of IP addresses that will hide your identity and that of your site to evade penalties.
PBN SEO Hosting provider will have to host a websites on unique C-blocks of IP addresses. As this allows multiple websites by the same person to interlink while being independently ranked by the search engines. Therefore, PBN SEO Hosting is more beneficial to business entities with a few money websites.
Here, we'll discuss the importance of Class A IP addresses which ranges from 0-127 in the first byte and these IPs are designed for use by large businesses.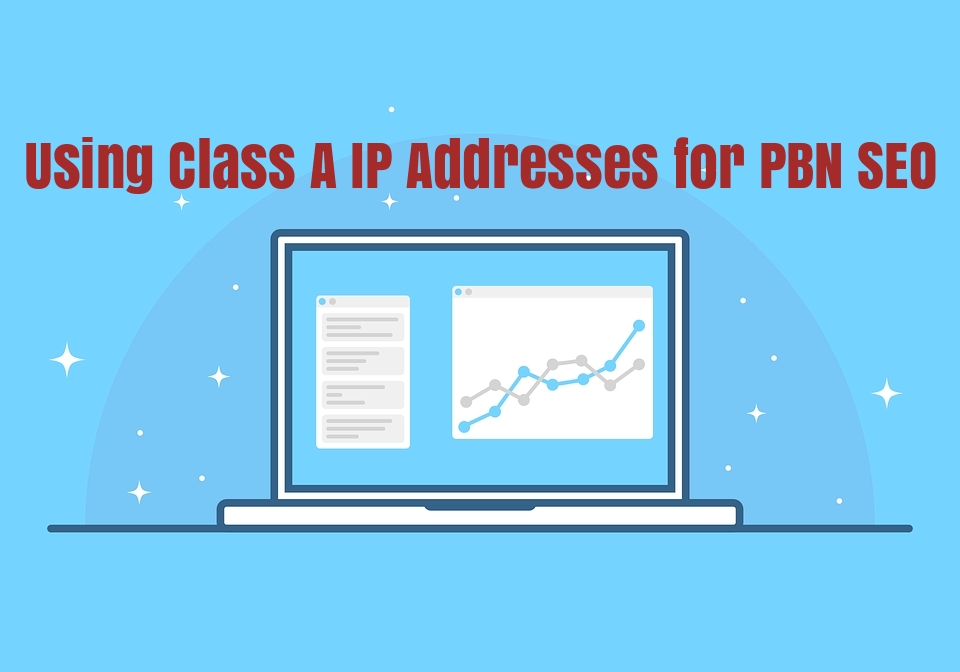 But before we delve into the SEO game of Class A IP addresses, let's first take a look at what PBN SEO actually means!
What is PBN SEO?
A private blog network (PBN) is a network of blogs that exists only for the building of links to a main website in order to improve the website's authority in the search engines.
Now, PBN SEO is the technique of ensuring that links created through this singular link exchange will actually boost the central website's authority, thereby improving the search engine ranking, without been caught by Google and penalized for the rather unethical tactics.
PBNs are often built on expired domain names that already have established authority, or perhaps, by simply registering a variety of domains all at once, and growing their authority overtime. But once the PBN is established, the domains are utilized to publish basic content that includes links to the main website.
What is A Class IP Hosting?
Again, A Class IP addresses are for huge businesses especially those deployed by ISPs. And it supports up to 16 million hosts, which are connected devices to the network such as computers, servers, routers…etc.
SeekaHost provides A Class IP Hosting that comes with manually configured Private Name Server and SOA record which gives you the confidence that the search engines can't find the server origin or hosting location.
It helps your money website and PBN to stay away from footprints that can come through the Name servers as we provide you with a totally different one for your domain name.
Therefore, ensuring a Unique multiple IP is the best way to avoid footprints on your domains. And the Unique A Class IP Hosting provided by SeekaHost is much cheaper and better than any other alternative services.
Advantages of Class A IP Addresses for PBN SEO
Find below the reasons hosting your private blog network (PBN) or money blogs with professional SEO Hosting are better off with A Class IP addresses.
1. Guaranteed Uniqueness
You are guaranteed unique A Class IP ranges so that your websites or private blogs won't be traced with the IP range.
Google rank websites based on their IP address's uniqueness, and the more relevant the location of your IP address is to the user content on your site, the higher the rank in the Search Engine Results Page (SERP). Since your PBNs will run on multiple IPs in different locations, your blogs can benefit from international search traffic when properly setup.
SeekaHost offers the best types of Class A IPs for PBN SEO hosting requirements, haven been in the game for the last five years as the leading PBN hosting provider with over 20,000 clients from around the world.
2. Avoiding Footprints
Your hosting setup requires optimization to improve your search rankings using unique multiple IPs, great uptime and fast load times.
Therefore, whether you run a large network of sites or just want to maximize your search rankings, getting multiple A Class IP Hosting is key to building the best PBN SEO.
PBN SEO is not magic which means that it should be handled very safely to sustain the ranks. SeekaHost offers A Class IP Hosting packages that comes from different countries IPs to make it safe and ensure search engines are able to trace the origin.
3. Avoiding Bad Associations
When you choose to host your PBN in the traditional manner, if another blog or site on the same C-Block has done unsavory things, then the entire C-Block can be penalized by the search engines. This will ultimately cause all the sites on that C-Block to be deranked for the actions of just one site.
But since your PBN will be hosted on unique C-Blocks with SeekaHost SEO Hosting, there's no worry about being at the wrong place at wrong time.
With SeekaHost PBN Hosting, each A Class IP address gets numerically value unique to each IP, so that your websites or PBNs will have by far the best of IPs.
Before launching your PBNs on any hosting plan, you must consider the vast upside offered by hosting with a top PBN SEO Hosting provider such as SeekHost. Our hosting plans are not only more affordable, but also the search ranking benefits will be delivered as a great return on your investment over time.
Conclusion
PBN SEO Hosting is a type of hosting that tends to improve the SEO of a website with the sole purpose of increasing the visibility of the website on search engines, and generating more sales.
[Tweet "PBN SEO is an aspect of SEO hosting that utilizes multiple Class IP Addresses to ensure the best performance for private blog networks!"]
If you decide on hosting with Class A IP Addresses, SeekaHost guarantees that your PBN would be provided with data centers in different sections around the globe thereby allowing your PBNs to have multiple Class A IP Addresses, and thus avoiding footprints.
Now, you can go ahead and host your PBNs with SeekaHost A Class IP Hosting and never have to worry about IP-based footprints again!