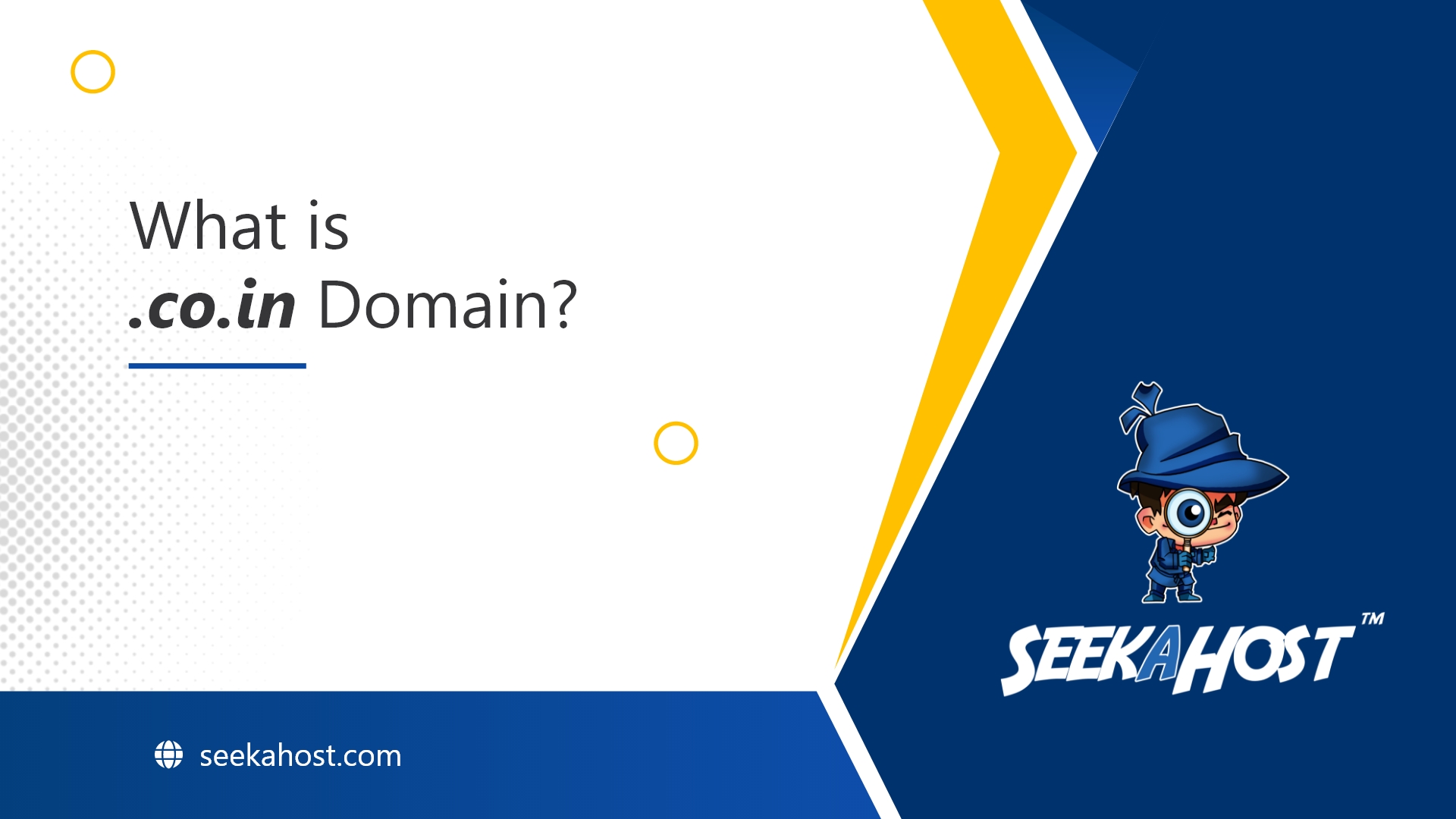 What is .co.in Domain Meaning & Is it any good comparing to .in extension?
The co.in domain is getting attention from many SEO guys when they cannot see the .in domain name availability in the domain checker.
In this article I will explain more to you about .co.in domains and whether they are any good for the SEO of a website. I will also discuss the difference between .in and .co.in domains for clarification.

What are .co.in Domains?
The domain names that end with the .co.in domain extension represent the country-code of India's .in domain TLD's second-level domain (ccSLD). These .co.in domains are considered second-level domains as they are a part of the country code .in **That's what co in domain means if you can understand 😊
The major difference between .in and .co.in is that .IN is the official domain extension of India and .co.in is the country-code second-level domain (ccSLD) under the .in country code top-level domain (ccTLD). – Source Quora.
Why are .co.in Domains in demand?
Because most of the .in domain names have been already registered, they are not available on the domain name checker. So Indians and anyone who wishes to drive Indian traffic to their website started to register the .co.in domains with the believe that it will rank better on search engines like Google.
Are .co.in Domains better for SEO?
This is the question most ask, and after testing .in and .co.in domains for their ease of ranking on Google, I found that .co.in are not that SEO friendly. What I could think is that Google has www.google.in for Indians and not google.co.uk so why would .co.in domains get picked up better?
In my opinion .co.in domains are not that good for SEO and it's best to try to get the .in domain name of your brand name and business website. If that domain name is not available, check if the owners would sell it.
And the other thing is that if the domain name you want is not available then that can be due to someone already running a business under that name and maybe they have the trademark as well. So you must check if it's worth trying to get the .co.in version of the domain name when someone else is already owning this name and doing business with it online.
Because their site will already rank on top and it will be very hard for you to outrank their domain with the .co.in domain name.
What to do if the .in Domain Name is not available?
Search for different domain names and variations for your brand name. Check the domain name availability on SeekaHost.app and you will find many alternatives.
When it comes to search engine optimization and driving global traffic to a website, the best TLD is the .com domain name you can get the cheapest .com domains at > https://www.seekahost.app/cheap-com-domain-registration/ and if you want to check for the cheapest .in domains in the world, go to > https://www.seekahost.app/cheap-in-domain-registration/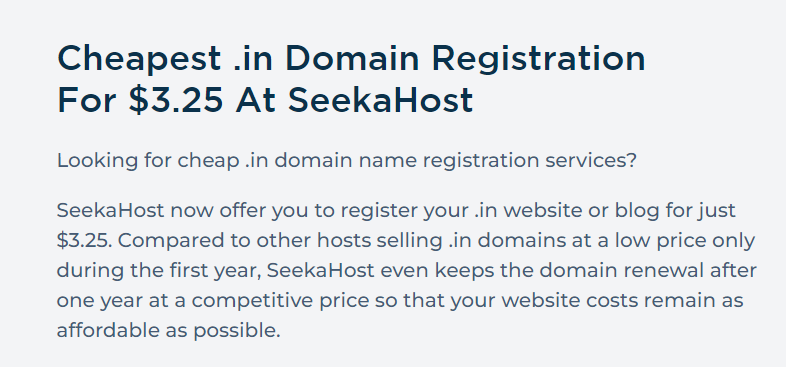 And for anyone who is in India you can buy .in domain names using the domain name checker with a 50% offer for your first time domain name registration.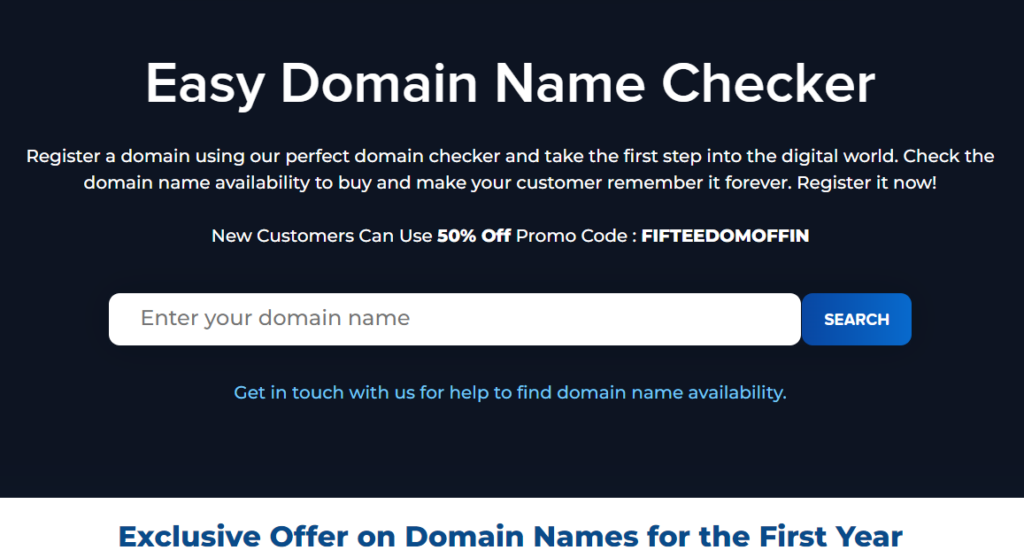 One more tip from me, the .com domains rank way better on Google than the .co.in domain names. So, the final suggestion is leave the .co.in second level domain type and go for a TLD that's better for SEO.
Check your domain name availability using the SeekaHost domain checker tool and get the right domain name for your brand and website.