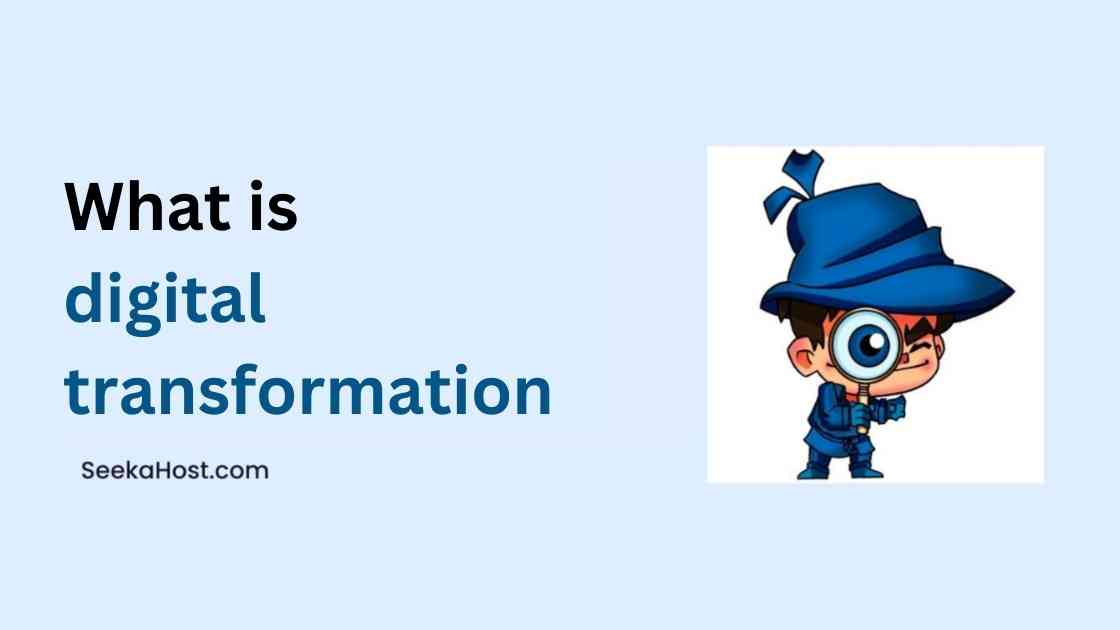 What is digital transformation and why is it important?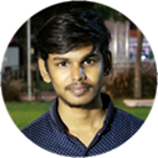 By Aslam Saah
 The importance of digital transformation in business through the lens of data:
Companies will spend up to $1.8 trillion on digital transformation technologies and services in 2022. The number is expected to rise to $2.8 trillion by 2025.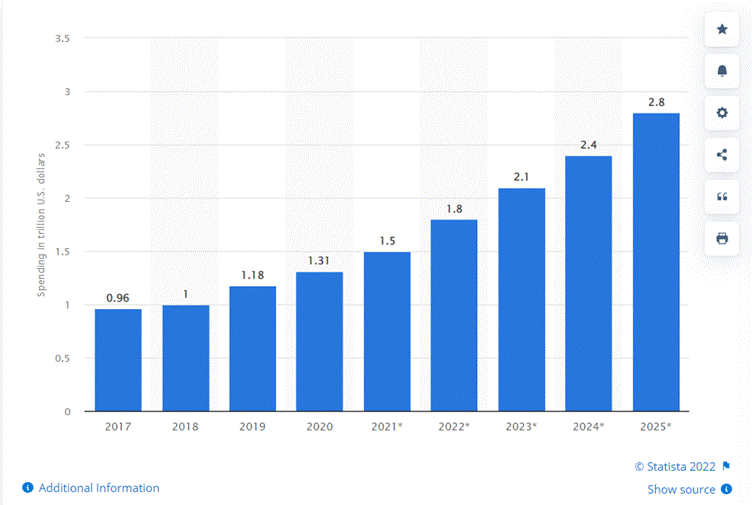 55% of companies believe they will begin to lose market share in less than a month if they don't get on with digital transformation.
56% of CEOs confirmed digital transformation has led to increased revenue.
Thus, digital transformation is the need of the hour. However, before you go on to implement the same for your business, you need to clear all your confusion about digital transformation.
What is digital transformation? How many types of digital transformation are there? What are the benefits of digital transformation? The article will offer all the answers.
In the next seven minutes, learn all about digital transformation and its benefits to businesses. The complete guide will discuss:
The definition of digital transformation
Multiple digital transformation types
The advantages of digital transformation
Examples of companies utilising digital transformation
Note: the information is true at the time of writing. That's October 2022.
Digital Transformation and its benefits to Businesses
What is digital transformation?
Digital transformation integrates digital technology in all business areas such as operations, communication, and customer engagement.
The process needs companies to fundamentally change their work process and upskill their employees as it takes a team to achieve complete digital transformation.
Dell confirmed in its Digital Transformation Index 2020 that 8 out of 10 companies fast-tracked their digital transformation programs in 2020. Furthermore, 89% of the 4,000 business leaders Dell surveyed said the pandemic highlighted their companies' need for a more scalable and agile IT infrastructure.
The 5 principal areas companies need to address when opting for a digital transformation in business are:
Business operations realignment
Business strategy transformation
A flexible technology core for sustainable change
People change management
Adoption of new practices for experimentation and agility
Types of digital transformation in business:
Business model transformation:
The transformation type stands for making fundamental changes in the way a business or organisation runs such as:
Processes
Personnel
Technology
One of the best examples of the digital transformation type is Netflix. The company had a mail-in DVD orders business model in its earliest days. However, the brand shifted to a streaming subscription model in 2007.
Here's how that worked out:
Netflix had a subscriber base of 48 million in 2007. The number is 223 million in 2022.
Netflix earned a revenue of $1.205 billion in 2007. The number is $29.7 billion in 2021.
Netflix saw a growth of 6,230% in 10 years.

How's that to convince you of the benefits of digital transformation for companies?
Domain transformation:
The transformation type stands for when a company shifts into another business area involving the fast adoption of new technologies. The digital transformation type is an often neglected one but comes with massive opportunities.
One of the best examples of domain transformation is Amazon. The e-commerce giant expanded its offers to a new market domain when it launched Amazon Web Services (AWS).
 Here's what allowed Amazon to delve into the new market domain:
Computing databases to support its core retail business
An installed base of thousands of relationships with young and growing companies that needed computing services to scale their businesses
Strong digital capabilities with in-built storage
Here's how it worked out for Amazon:
Amazon Web Services (AWS) is now the largest cloud computing/infrastructure service; surpassing IT giants such as Microsoft and IBM who used to rule the industry.
60% of Amazon's annual profit comes from Amazon Web Services.
Amazon Web Services has over 1 million active users.

Organizational/Cultural transformation:
The transformation type stands for a shift towards:
An agile workflow
Decentralized decision making
A bias toward testing and learning
A greater reliance on business ecosystems
The consumer credit agency – a company to pull off one of the best digital transformations – Experian changed the organization when it embedded agile development and collaboration into its workflows and drove a fundamental shift of focus from equipment to data.
However, the company didn't create value from the digital. Instead, it relied on:
Digital mindsets and agility
Innovation skills
Concrete initiatives
to demonstrate the benefits of digital over old organizational norms.
ALSO READ: Top 10 Digital Entrepreneurs List: Best Digitally Inspired Digital-preneurs in The World
Process transformation:
The transformation type stands for a fundamental shift in company processes. Nowadays, companies focus more on:
Analytics
APIs
Data
Machine Learning
Artificial Intelligence (AI)
to increase quality, lower costs, and reduce cycle times.
Check out these examples:
Companies such as Airbus have included heads-up display glasses to allow an enhanced ability for human inspection of aeroplanes.
Companies such as Domino's have revamped their food ordering process and allow customers to order from any device.
Companies now implement technologies such as robotic process automation to streamline back office processes such as legal and accounting.
These processes are generally led by a CDO or CIO as the transformations focus on efforts around specific areas of the business.
Benefits of digital transformation:
Efficient resource management:
Enterprise businesses used 900 applications on average in 2020. Why did businesses prefer the use of applications?
Digital transformation accumulates resources and information into a set of tools where that are easy to access and used. Furthermore, digital transformation can integrate:
Software
Applications
Databases
into a central repository for business intelligence.
Here's why the process is beneficial to businesses:
The process optimizes and secures data no matter where the data flows
The process offers easy-to-use tools to the responsible teams to make their job easier in projects and day-to-day operations of a business
The process allows each section of the business – the C Suite, finance, and Sales and marketing – to leverage sensitive data without much hassle
ALSO READ: Cyber Skills: Learn Digital Marketing Online to Succeed Virtually
Data-driven customer insight:
Online users generate 2.5 quintillion bytes of data every day.
Here's how you can use that data to scale your business:
Data collection enhances your customer database. You can collect IP addresses and even phone numbers to reach out to that customer in the future whenever you launch a new offer or just to build a stronger bond.
Data allows you to have a deeper understanding of the market.
Data allows you to offer personalized recommendations to each user; thereby creating a strong rapport with them.
Thus, make use of both structured data such as personal customer information, and unstructured data such as social media metrics to drive business growth.
Enhanced data collection:
Check out these three facts:
80% of customers prefer to buy from a company that offers a tailored experience.
72% of customers engage only with personal messaging.
66% of customers expect brands to understand their needs and preferences.
How do you gauge all the above-mentioned aspects? You gather data. That's where digital transformation comes into play.
Digital transformation allows businesses to build a system to gather the right kind of data and implement it fully in business intelligence at a higher level.
Furthermore, the process helps build a way where multiple functional units within a company can translate raw data into insights across several touchpoints. The process helps create a single view of the:
Customer Journey
Business opportunities
Finance
Production
Operations
However, you must take care of two things:
You must offer a layer of SaaS data encryption to protect the sensitive data flowing into and out of your customer relationship management (CRM) software and other platforms.
You must offer the customer greater autonomy over their data. Miss that and you'll lose customers as they are more and more privy about how their sensitive data is collected and used by companies. Thus, putting strong privacy practices is a must for all businesses.
Implement these two aspects while collecting data or your customer will always have your competitors to choose from.
Higher profits:
The SAP Centre for Business Insights and Oxford Economics confirmed:
85% of companies have increased their market shares after they have undergone a complete digital transformation.
80% of companies increased their profits after they have undergone a complete digital transformation.
Leaders expect 23% higher revenue growth than their competitors on average after their businesses have undergone a complete digital transformation.
Thus, it's clear that companies that undergo digital transformation increase their profits; thanks to the increased efficiency.
Here's why it happens:
Digital transformation allows companies to automate repetitive manual internal processes to reduce costs.
Digital transformation allows companies to shift to cloud technologies to store their sensitive data.
Digital transformation allows companies to implement new customer service models like multichannel self-service; thereby reducing the need to hire customer service representatives for each channel, lowering the cost even further.
Companies with high profit-margin growth take better advantage of technology than those with low profit-margin growth.
Increased agility:
Agility allows companies to react swiftly to changing market conditions. Furthermore, agility helps the leadership focus on strategic decision-making.
Agile methods help businesses to:
Lower risks
Manage uncertainty
Establish clear definitions of accountability and responsibility
Here's how companies can achieve the same:
Break down the planning process into two- to four-week bite-sized plans. The breakdown is especially beneficial as digital transformation is disruptive and needs consistent navigation in short-duration increments.
Implement the plans. Fail as fast as you can. Minimise rework and losses. Learn and build as you go.
Analyze the plans and processes to determine the pain points and challenges in the path. Furthermore, figure out new opportunities as well. The process will help you bring out a prototype in no time and receive a quick validation of workability and added business value.
Higher productivity:
Here's how digital transformation helps in achieving the same:
Digital transformation helps companies to break down security silos.
Digital transformation helps companies to automate repetitive manual tasks, allowing the employees to focus on more important ones.
Digital transformation ensures each employee has access to important data so the work is never delayed.
Examples of digital transformation:
Nike:
Over the past decade, Nike just did it. The brand emerged as a true digital visionary.
Check out the steps Nike has taken to reap the benefits of digitization in business:
Nike launched the Nike mobile app and the SNKRS mobile app. Furthermore, the brand launched the Nike Run Club (NRC) and Nike Training Club (NTC) as well.
The brand partnered with intelligent automation provider Laiye to launch a chatbot that helped online customers find what they were searching for and offer personalised product recommendations to each shopper.
Nike introduced their Roblox-hosted metaverse, Nikeland, in November 2021. 7 million people have browsed merchandise, designed sneakers, and played games in the immersive 3D landscape so far.
Here's how the actions have benefitted Nike:
The brand confirmed in its latest earning report that 26% of Nike's revenues come from digital channels and accounts.
Digital sales have increased by 33% in the U.S. from last year.
Nike has sold 600 pairs of NFT sneakers within 6 minutes of their launch and generated $31 million in revenue.
Still unsure about the benefits of digital transformation?
READ: 7 Best Online Digital Marketing Courses that can make you a Digital Entrepreneur
IKEA:
The Swedish furniture giant took up the initiative for a digital transformation back in 2018 but has amped it up after Covid-19 hit.
Check out the steps the brand has taken:
The brand is building a warehouse spanning 72,000 m2 on a 16-ha site which will be dedicated mostly to online sales. Ikea will invest €120 million in the venture.
The brand acquired Geomagical Labs to create a 3D representation of a room along with the help of the brand's Augmented Reality (AR) solution. The brand will integrate the tool into the Ikea website and app.
The brands are toying with the idea of introducing new digital features such as the 'Shop and Go' payment service and a geolocation system for in-store products using Augmented Reality (AR).
Here are the results the brand witnessed:
The online sale of the French subsidiary increased by 44%.
The percentage is equal to 4% of the company's total revenue.
The e-commerce revenue growth went from 7% to 31% in 3 years.
The company has already invested €6 billion towards digital transformation.
Domino's:
The pizza chain is one of the brands to understand the importance of digital transformation in business early on. The pizza giant now calls itself a 'truly digital-first business.'
The credit for this transformation goes to the new CMO Sarah Barron who joined the company in January 2021 from Costa Coffee. She brought the digital team of Domino's under the remit of marketing for the first time in the company's history.
Here's how the digital transformation is going:
Digital channels accounted for 91.2% of sales in 2021.
42% of system sales happened through the app.
Sales through apps increased by 2.2% from sales in 2020.
Domino's would invest £20 million in accelerating its digital transformation over the next three years.

Digital transformation and its benefits to businesses – not a trend but the future
Digitally mature companies make 23% more profits than companies with less digitally mature infrastructures. However, only 7% of companies have fully implemented their digital transformation.
Thus, if you can act now, you can reap all the benefits of digital transformation in business.
Now that you know the definition of digital transformation and its business benefits, the information will help you make the most out of it and take your business to the next level.