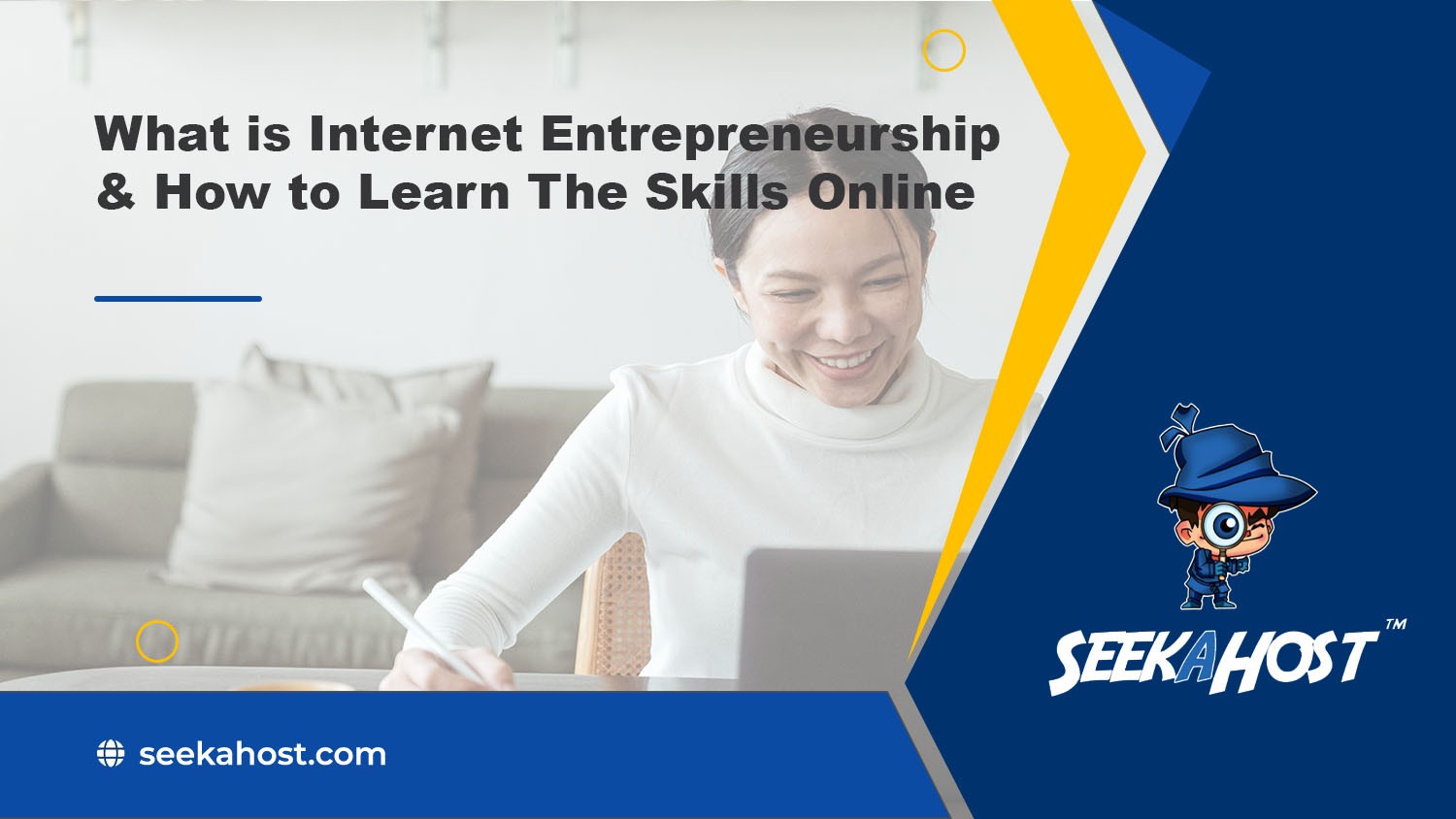 What is Internet Entrepreneurship & How to Learn The Skills Online?
Look around you. Many internet entrepreneurs, like me, will be seen going about with their smartphones and computers, traveling the world as digital nomads.
Internet technology has seized our lives in recent years. As you can see from my social media accounts, I am an Internet entrepreneur that has wholly embraced the Internet lifestyle.
I've started many web businesses I manage from my phone and laptop. And I see regular people like you and me generating a nice income from nothing more than their computers and other innovative Internet devices, not simply companies that obtain incubator, angel, and series A, B, and C capital funding to develop flourishing Internet firms.
In the video below you can discover how I became an internet entrepreneur and what my mission is.
In this post, I will tell you what internet entrepreneurship is as I am one myself, and what skills can be learned online to qualify as an internet entrepreneur.
What is Internet Entrepreneurship?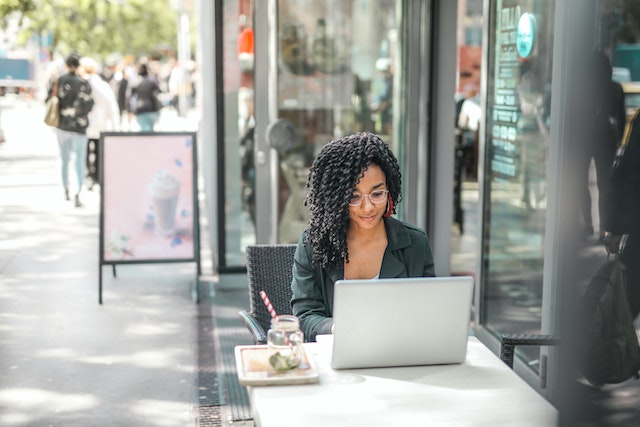 Because online business can take many different shapes, there is no one-size-fits-all answer. However, at its most basic, internet entrepreneurship is the use of the internet to seek and develop business possibilities and an internet entrepreneur is a founder, owner, or manager of an internet-based business.
Both possibilities are starting a new online business from scratch or harnessing the internet to establish an existing offline firm. You can find a list of the most famous Internet entrepreneurs on Wikipedia to get an idea of which businesses they have founded and who they are: List of Internet entrepreneurs – Wikipedia
As you can see from this list, internet businesses come in many different shapes, but there are some basic skills that are essential for successful online entrepreneurship.
These include:
The ability to identify business opportunities includes identifying potential customers and assessing their needs. It also involves identifying potential competitors and understanding their strengths and weaknesses.
The ability to start, manage and grow an online business includes managing all aspects of the company, from finances to operations to marketing. It also involves being able to scale the business as it grows.
To become a successful online entrepreneur, you must learn these abilities. Fortunately, there are various tools accessible online that can assist you with this.
These include online classes, eBooks, and articles.
What are the internet entrepreneurship skills you can learn online?
You may get the skills you need to be successful in the online entrepreneurship world by enrolling in one of the many courses offered by SeekaHost University, which can now also be accessed through seekahost.app, if you sign up via the SeekaPanel portal.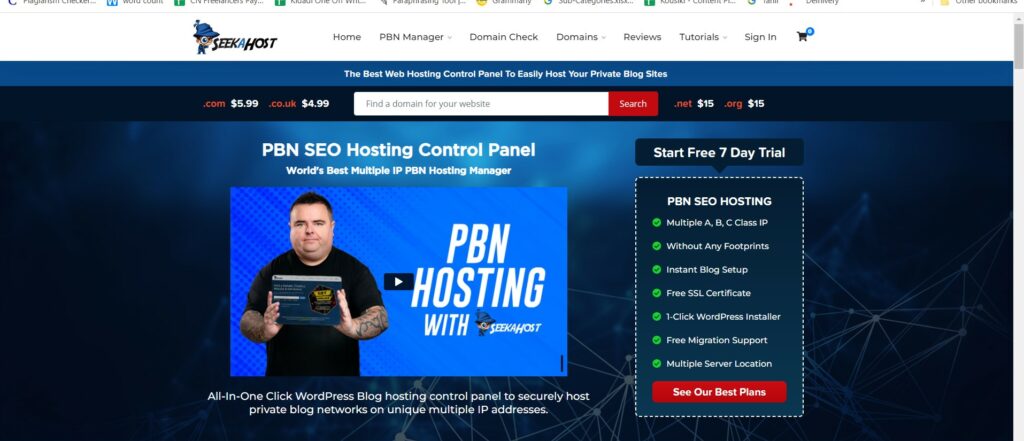 Source: Seekahost.app
The abilities you can gain from these free online courses are:
1. Learn to drive traffic to your website:
You will learn how to drive traffic to your website using SEO, social media, paid ads, and email marketing. In addition to learning how to utilize social media to advertise your website, you will also learn how to produce high-quality web content that will rank well in search engine results.
2. Learn to earn online:
The courses will teach you how to make money through affiliate marketing and other methods. You will learn how to create sales pages, promote products and services via a website or other internet channels, and drive traffic to your affiliate or sponsored links.
3. Learn to use WordPress:
WordPress is the most-used content management system that makes it simple to build and maintain your website. You will learn how to install WordPress and set up your website by choosing the right theme, plugins, and widgets to boost your website.
4. Learn to utilize online platforms:
You can learn how to create and use your own website and other websites and platforms through guest posting, paid ads and more to make your website a profitable online property.
SeekaHost University's Course Offerings
SeekaHost University is an online university that offers a variety of courses and programs to assist bloggers and business owners in getting their websites online and making them a success.
Watch the below video to know more about the process of creating a blog and starting blogging with the SeekaHost.app to make money with your website as an internet entrepreneur.
SeekaHost offers free web hosting services to students to create and maintain a basic personal website to showcase their work and accomplishments. This can help them to establish themselves online and build their brand to succeed as an internet entrepreneur.
Anyone signing up to the seekahost.app portal can access the following SeekaHost University courses for free:
Google AdWords Course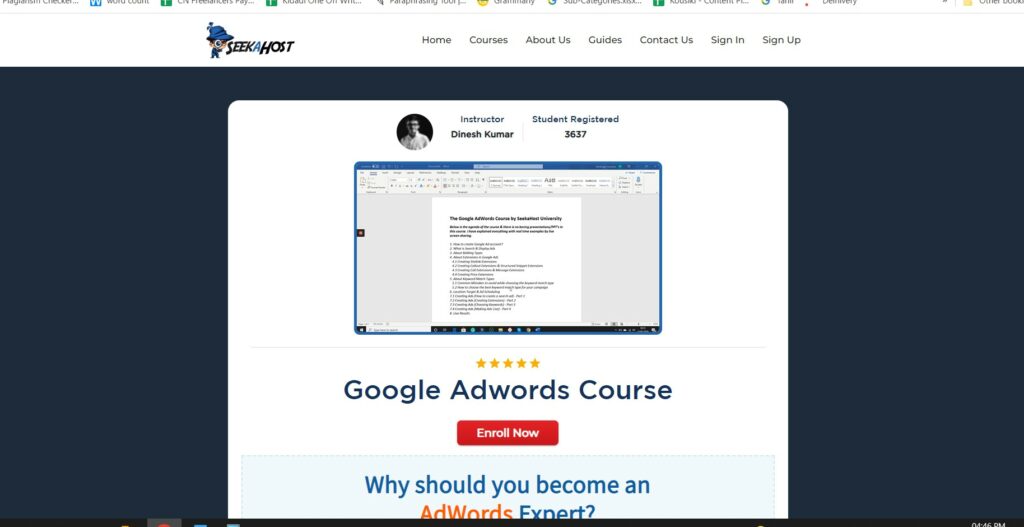 Click on this link and enroll yourself, if you want to learn how to run Google Ads: https://university.seekahost.com/courses/google-adwords-course.
In this course, you'll learn everything you need to know about AdWords, from the basics to the more advanced features of Google's paid advertising platform. You'll be able to create successful ad campaigns for your website to help you get ahead of your competition and take your business to the next level.
You will also learn certain SEO aspects that are relevant to Google AdWords.
Facebook Remarketing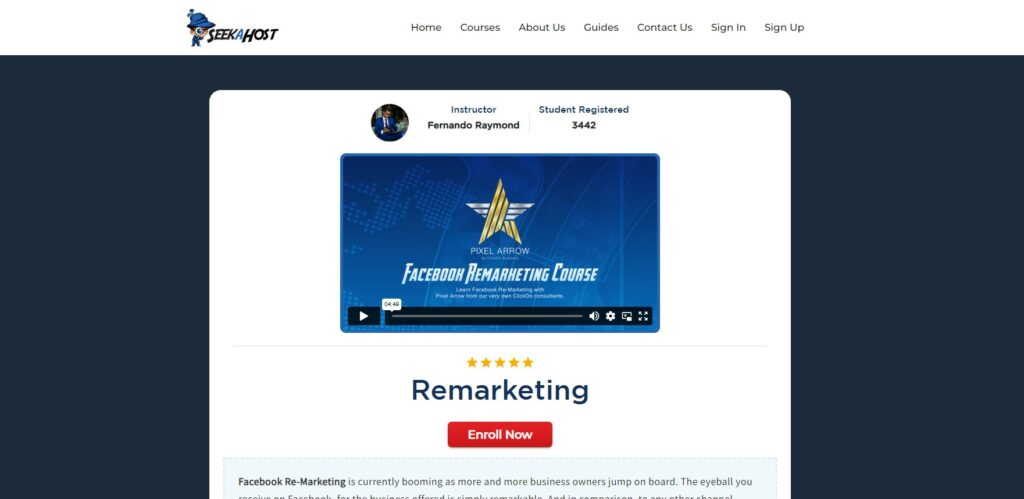 Enrol here to learn the extensive Facebook Remarketing Strategies you need to expand your brand on social media: https://university.seekahost.com/courses/remarketing
SeekaHost University's Remarketing Course is the perfect solution for entrepreneurs and businesses looking to start with remarketing, which means that you target specific audiences on social media via a tracking system.
This course will teach you everything you need to know about remarketing, from the basics to more advanced strategies such as using Facebook Pixels. By the end of the course, you'll be able to create highly effective remarketing campaigns that will help you boost your websites.
Blogging Course

Enrol here and start blogging: https://university.seekahost.com/courses/blogging-course
If you are an entrepreneur new to blogging or want to brush up on your skills, this blogging course from SeekaHost University is perfect for you. You will learn the basics of blogging, including how to set up your blog with WordPress and publish your first page and post.
By the end of the course, you will have a great foundation on which to build your blog and you will be able to start sharing your voice with the world as a future internet entrepreneur.
Local SEO Blueprint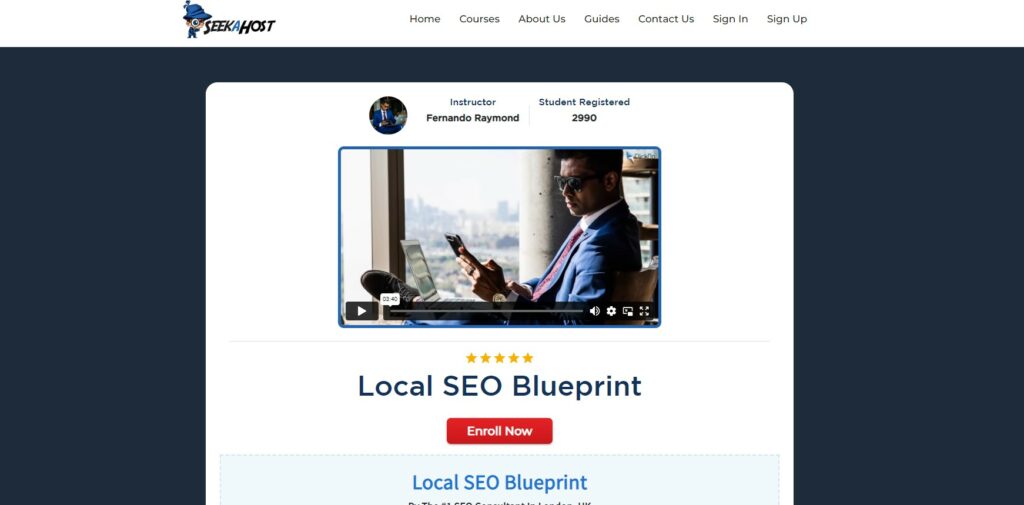 Enrol to learn local SEO for your primarily national enterprise: https://university.seekahost.com/courses/local-seo-blueprint
Local SEO is one of the most critical aspects of marketing for any business that wants to be visible online within its national boundaries. By taking the course, you'll learn the basics of local SEO and how to improve your rankings for searches like "near me" or within your local area.
With the knowledge you'll gain from this course, you can increase organic traffic to your website from your local target audience and the customers you want to find your website.
Blog Profits Blueprint

Enrol to learn how to profit from your website: https://university.seekahost.com/courses/blog-profits-blueprint
The Blog Profits Blueprint Course is the perfect way to learn how to make money blogging.
In this course, you'll learn everything you need to know about how to earn money with blogging, including finding the right niche, creating content that will generate an income, and promoting your blog to get the most traffic.
SEO Blueprint

Enrol to learn local and international SEO to rank and bank with your website: https://university.seekahost.com/courses/seo-blueprint
SeekaHost University provides the ultimate guide to help you with all your SEO needs. SEO can benefit businesses and entrepreneurs in several ways. For one, it can help increase website traffic, leading to more customers and sales.
Additionally, SEO can help improve a website's and brand's visibility, without having to spend fortunes on marketing and advertising through mainly organic traffic generation. SEO is one of the most important skills for any internet entrepreneur as most internet users nowadays conduct their searches via search engines.
How to be an effective & successful Internet Entrepreneur with the above Skills?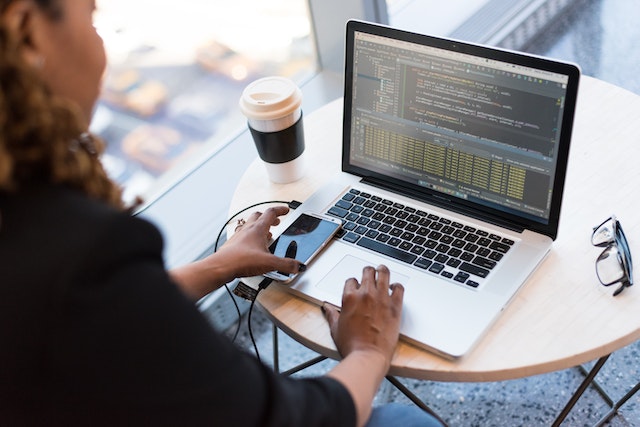 You must have a few critical skills to succeed as an internet entrepreneur and the SeekaHost University courses can certainly support you with that.
First and foremost, you must be able to recognize possibilities and transform them into profitable online enterprises. You must also be able to advertise your firm and have a strong internet presence that can easily be found.
Affiliate marketing and digital PR are terrific strategies to monetize your website and establish yourself as a successful and profitable internet entrepreneur.
Whether you're looking to start an online business or improve your digital skills to start an online job, SeekaHost University has something for everyone with free courses on web design, SEO, and marketing, you can get the skills you need to succeed online and become a digital entrepreneur. And best of all, web hosting is also free for beginners, so you won't require a huge investment to get started on the internet.
You must be able to manage and expand your enterprises over time to grow as an internet entrepreneur. If you can acquire the listed skills, you'll be well on your way to becoming a great internet entrepreneur.
The best way to put your new skills into practice is by setting up your own website or blog or a private blog network.  Then, develop a solid website management and marketing strategy and establish a following for your brand.
Finally, keep your focus and motivation up, as the internet never sleeps, and a website is never finished. Being an internet entrepreneur means to be always on top of the game, believe me, I know. With technology constantly changing, you'll need to chase tech trends and lead within your market.
It's not just about being an internet entrepreneur, but about being a successful and wealthy internet entrepreneur and that requires hard but smart work and commitment.
Get in touch with me, if you want to discover more about internet entrepreneurship and how to get started.