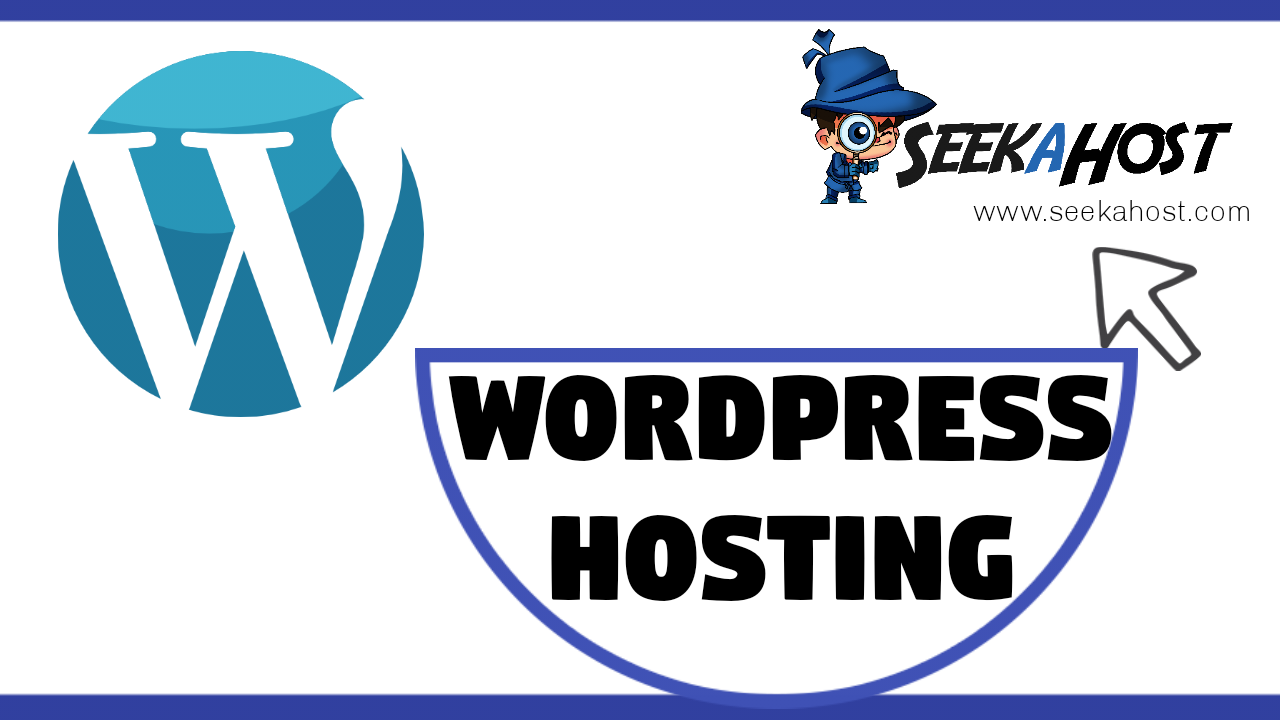 WordPress Hosting Alitech: Best Alternatives Via SeekaHost.app
WordPress Hosting Alitech Alternative with SeekaHost. Find the best WordPress hosting and all the features you get with SeekaHost.
SeekaHost are one of the UK's top WordPress Hosting provider offering a tone of features for much less than other hosting providers. We specialise in WordPress hosting, PBN blogs with multiple IP's, Domains and much more which we will go through In this post.
WordPress Hosting Key Features With SeekaHost.app
With SeekaHost you will find you get a great service a much better price than other WordPress Hosts. Starting at only £1 or $1.49 a month you can get your website hosted within minutes. Our team are experts in the WordPress hosting field and have custom designed the SeekaHost portal to be easy to use by anyone ranging in knowledge of WordPress. So whether your just starting of your first blog, or your looking to start an online business or shop. You will find our WordPress management system one of the easiest to understand and use.
Personal WordPress Hosting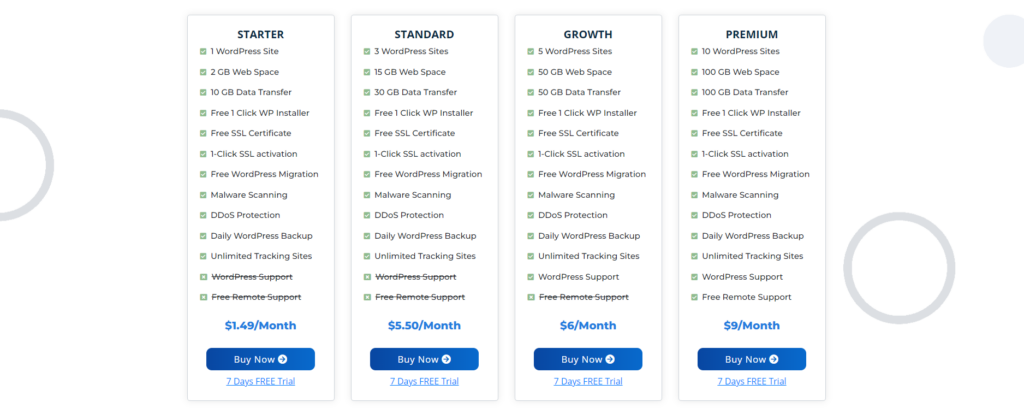 WordPress Hosting Package Prices
STARTER: $1.49 pm
Perfect for starting of with one website and getting hosted with all the great features you get with SeekaHost. Get your free SSL certificate, and start sending emails from a free email you get specific to your domain.
STADARD: $5.50 pm
Host up to 3 WordPress websites with increased web space and data transfer. And of course you still get your free SSL certificate, DDoS protection and a free domain specific email with your hosting.
GROWTH: $6 pm
WordPress hosting for up to 5 websites. The web space and data transfer you get with these packages is doubled now for even better performance. As well as free SSL, Free email for your domain and all the other features you also get with our hosting. You also get WordPress support to help you much further with any problems or questions you might have. All packages receive support but with the growth you get much more personalised help.
PREMIUM: $9 pm 
Host up to 10 WordPress websites with this package for a fraction of the price of Alitech and other alternatives. Get all our free features but also with free remote support so no matter where you are you can be safe in knowing one of our team can login and give you assistance straight away.
Different Class IP Hosting

Multiple IP WordPress hosting is very popular for those that hold many smaller blogs. The specs are slightly less than our WordPress hosting but this is more than enough for any small WordPress blog. Starting at only £0.95 for 1 blog! You can get packages to hold up to 100 different WordPress blogs and it gets cheaper the bigger your package. For example the largest package is £70 pm for 100 blog hosting. Which means each website/blog only costs £0.70 pm.
Each hosting provides a unique IP and nameserver for each individual WordPress blog. This means they are individual websites not connected by the same IP. That way you can benefit from links provided from your blogs as they are all individual and not part of the same IP. Learn more about PBN blogs here.
SEO Hosting A Class IP

We have Class A IP WordPress hosting for larger business, private blog networks and anyone looking for a hosting with faster speeds and better ranking power. Prices start at only £3 per blog and will come with a unique A class IP making it a completely different entity to any of your other websites or blogs.
These are also cloud hosted servers which means better performance and security for you as the owner of the website. Also using a Unique A Class IP for your WordPress hosting you can make sure that search engines cant find the original source of the hosting. Which leaves no footprint for your network of blogs. So you can go ahead and use the power of the backlinks to help grow other websites.
Managed WordPress Hosting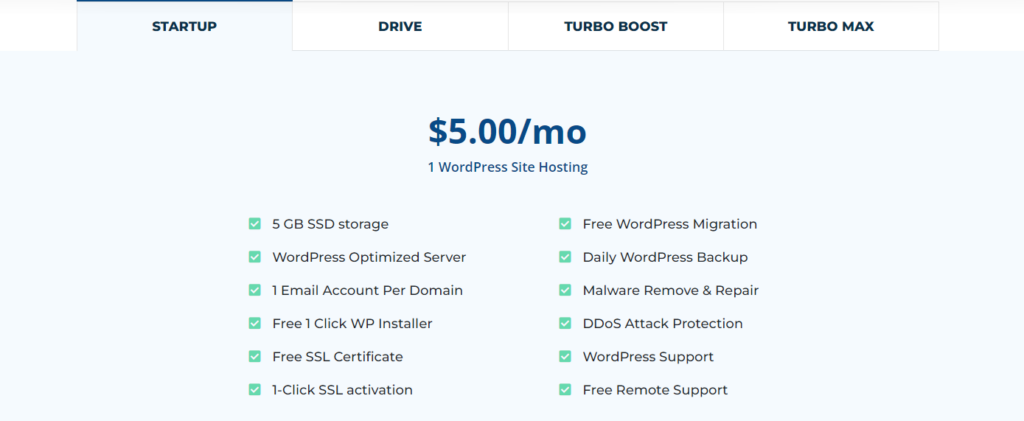 Features You Get With SeekaHost
SSD Storage
WordPress Optimized Server
1 Email Account
Free SSL Certificate
1 Click Installation & Activation
Free WordPress Migration
Daily WordPress Backup
Malware Remove & Repair
DDoS Protection
Full WordPress Support
Take a look through the 4 WordPress Hosting packages we offer for Managed Hosting. This is perfect for businesses that are busy and need someone to take care of their website and make sure everything is running smoothly and is operational. As well as extra support we are also able to help install or improve sections of your website. As well as add security and remove anything malicious you might find.
Our SSD storage means your website will be running super fast at all times and our optimised server will also ensure no matter how much traffic you have. Your website will run well and effectively. Packages start at only $5 per month for one Managed WordPress Website and go up in price if you want better specs or to host more websites.
WordPress Mailbox Hosting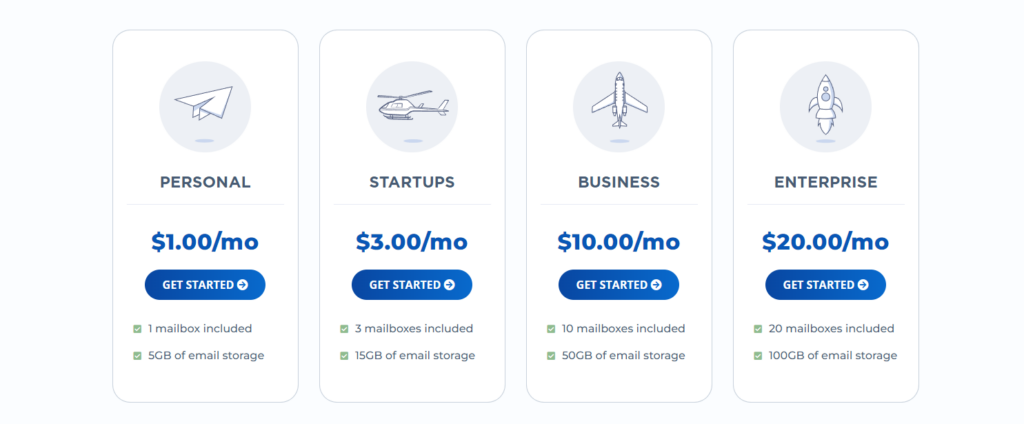 You might need more than one email for your domain, so we also provide email hosting for your domains. Meaning that you can have multiple emails pointing coming one domain to make sure all departments in your business have got their own assigned emails. For only $1 pm or less if you get a larger package you can have multiple unique emails all specific to the domain.
For example your domain might be www.mycarsales.com
Now you can create many different emails for this domain such as:
You can have specific emails for all the departments of your business and website. And all whilst looking profffetional and keeping it to the same domain name.
More Free Features You Get On SeekaHost.app

Free SSL Certificate
All our WordPress hosting packages come with free SSL. This is something that will continue to be free for your hosting and doesnt renew as a paid item. Once your hosted with us you simply get to use the SSL certificate to make sure your staying safe. Setup is easy and only involves 1 click to enable your SSL certificate.
Domain Specific Email
Each WordPress hosting package comes with 1 free email that is specific to your domain. So for example my website called www.myblog.com can have a free email such as [email protected] to use for your business matters.
99.9% Uptime & Support
You can rest assured knowing that your website will stay up and working. Now only will you get 99.9% uptime of your website but you can send us a ticket at anytime and ask for support. We will then assist you to make sure your getting the best out of your WordPress hosting package with us.
DDoS Protection & Anti Malware Scanning
We hold back end scans to make sure you havent got malicious files uploaded to your site either accidentally or maliciously. This will keep your site safe from any viruses or data breaches or will certainly help against that. As well as that we offer DDoS protection to stop any Distributed Denial of Service Attacks on your website.
Automatic Backups
For further safety measures we also take regular daily backups of your website in case anyone does manage to make it on and try to ruin your website. By having a safe backup you can rest assured that you dont need to worry if the worst happens as we can simply roll it back to a safer working state.
Feature Comparison Of Alitech Hosting
Lets also take a look at some of the features you get with SeekaHost compared to Alitech hosting for WordPress users. Lets compare both plans for 5 WordPress sites and the features you get with either hosting.

SeekaHost WordPress Hosting Features
5 WordPress Sites
 50 GB Web Space
 50 GB Data Transfer
 Free 1 Click WP Installer
 Free SSL Certificate
 1-Click SSL activation
 Free WordPress Migration
 Malware Scanning
 DDoS Protection
 Daily WordPress Backup
 Unlimited Tracking Sites
 WordPress Support
Alitech WordPress Hosting Features
5 Domains
 25 GB Disk Space SSD
 100GB Bandwidth
 Unlimited MySQL Databases
 Free Domain
Another big problem we have noticed is that with Alitech although the hosting is priced by month, once you go through to the payment page you will only get a yearly option to pay. So for something that is priced at $2.50 monthly quickly adds up to $30 when you go to pay. Meaning that you are stuck with this hosting for an entire year with out been able to cancel and refund your money if you dont like the service.
With SeekaHost WordPress hosting you not only get a great price, lots of free features but you also are not tied into any yearly payments or contracts. Simply pay month by month untill you decide to cancel. Leaving you with much more freedom and choice of your WordPress hosting.
Conclusion
We want to get everyone online as this is the way the future is heading. So we have made it affordable, usable and safe for anyone wanting to try it out or simply want  to switch host over to SeekaHost. So take advantage of our free features or cheap WordPress hosting and make the switch today.