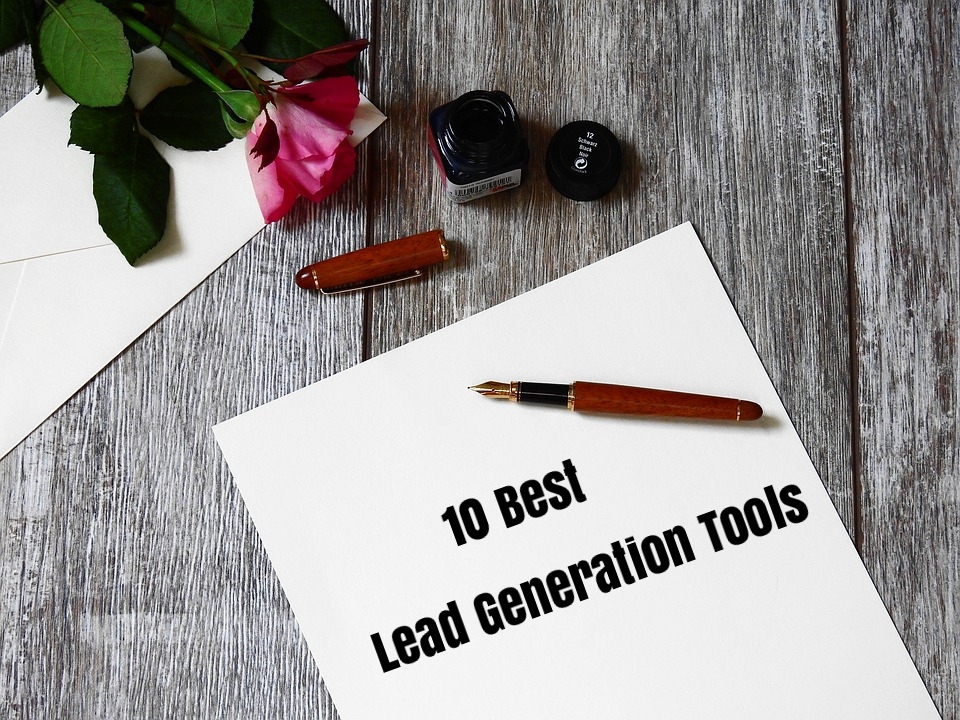 10 Best Lead Generation Tools to Maximize Conversions for your Marketing efforts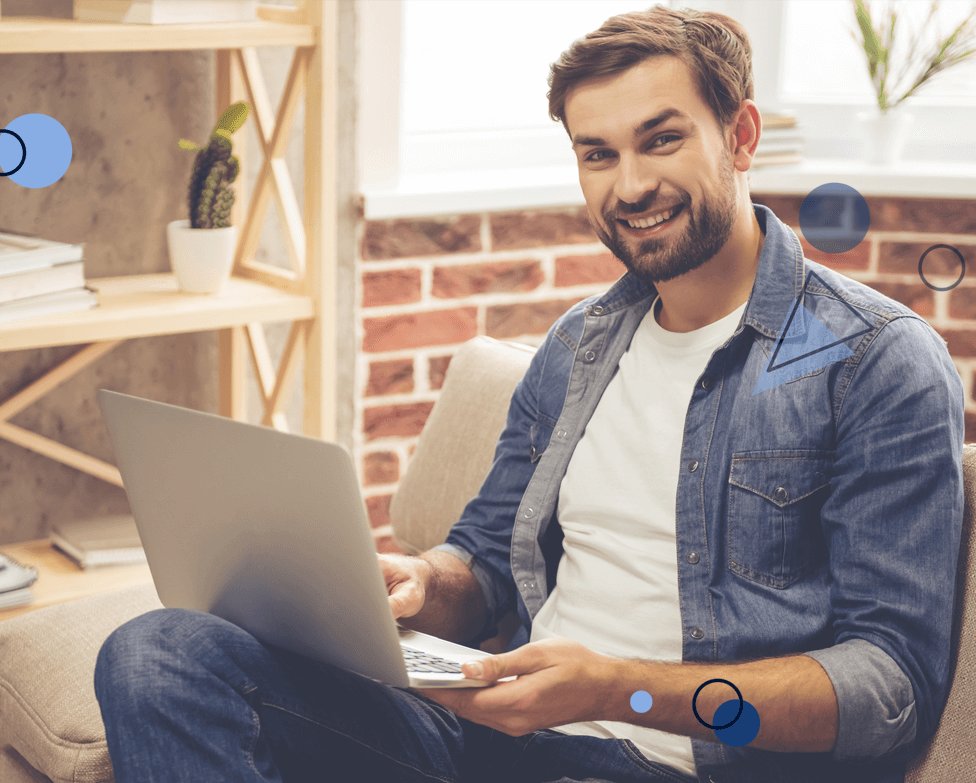 By John
Lead generation is no longer a hit or miss tactics game, with a plethora of tools available online that makes generating quality leads more effortless!
While the number of businesses competing for the attention of web visitors is growing astronomically, and within the content marketing world, things are getting even more intense. Certainly, every business wants an effective lead generation program that can drive sales by turning prospects to customers.
The tasks of building an uncannily accurate lead generation machine is really challenging. But if you can crack the initial huddles, though extremely tasking, the rewards can easily scale up, and afford you a more successful business.
Also read: Starting A Lead Generation Business: Everything You Need to Know
To make the tasks of generating quality leads easier, we've compiled the 10 Best Lead Generation Tools to help you in maximizing conversions for your Marketing efforts!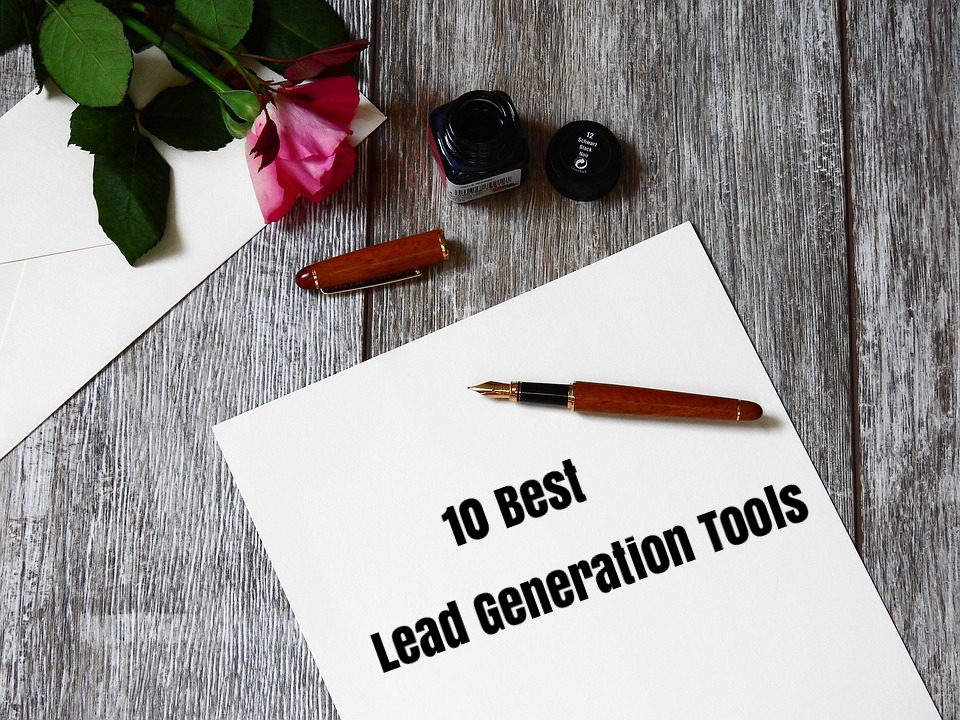 10 Best Lead Generation Tools
These tools are necessarily not silver bullets that'll always hit the target, however the tools will help you to get to the next level of quality lead generation.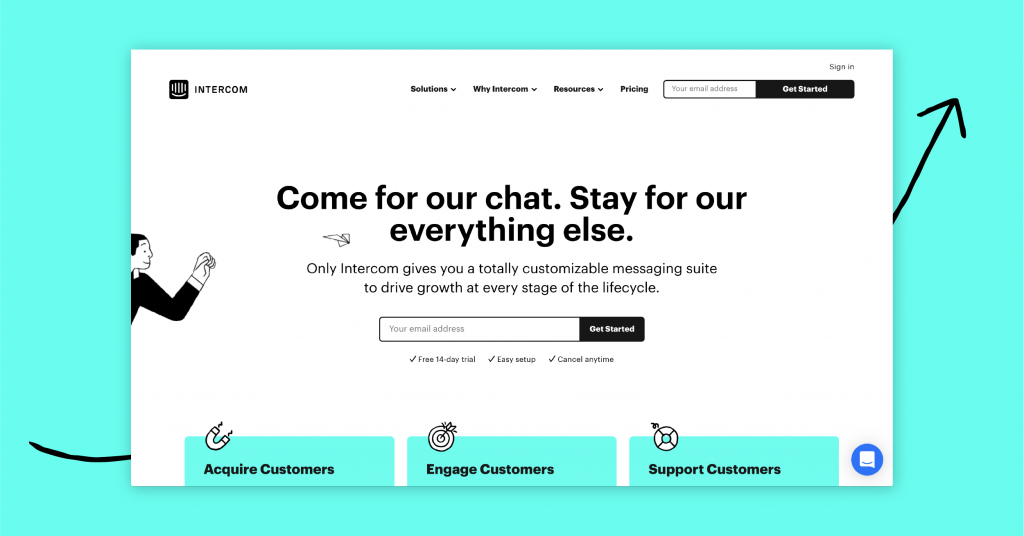 Intercom is a modern customer messaging platform, with targeted Messaging, lead qualification, and customizable Chatbots. The platforms on-site messaging and chat feature helps to you engage with your site visitors and collect information.
It also offers an integrated help desk and knowledge base to provide support for your current customers.
Intercom offers you the ability to analyze on-site or in-app visitors behavior to create message triggers to help with the onboarding, support, or retention of such visitors.
This tool is incredibly powerful and quite capable of gathering product feedback and collecting leads who are searching your website. The pricing starts at $38.00 per month and there is no free version as Intercom does not offer free trial.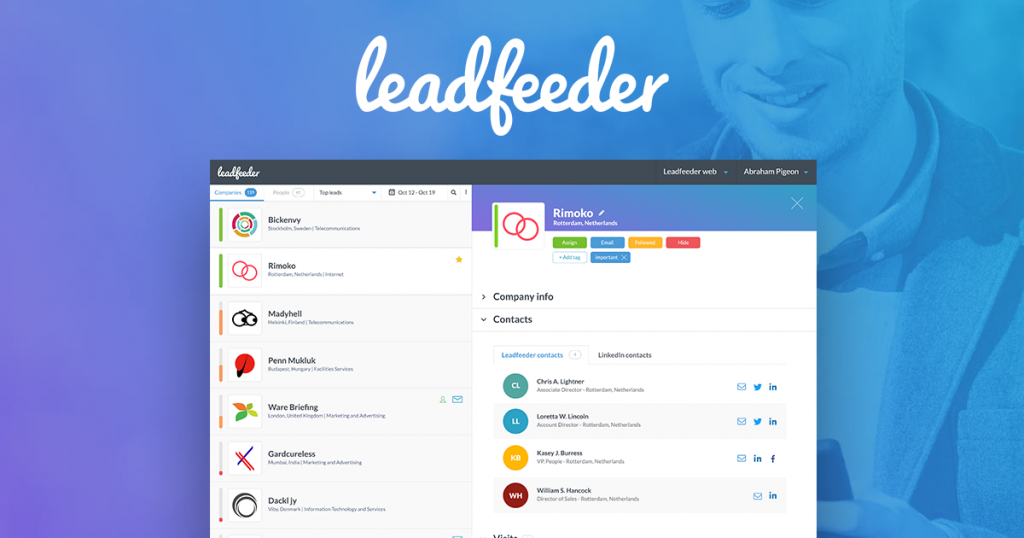 Leadfeeder is another capable lead generation tools that can help you collect data on your prospects, with the AI-capabilities that easily identify visitors details like email addresses, company name, and other unique identifiers.
It integrates with Google Analytics to tell you who visited your website within the last 30 days and also find contacts information of employees in a company.
The tool allows you to follow up with your website visitors who never inquired about your service or product and also to time your outreach for potential leads in your sales pipeline. The pricing for Leadfeeder starts at $55/month, with a 14-day free trial.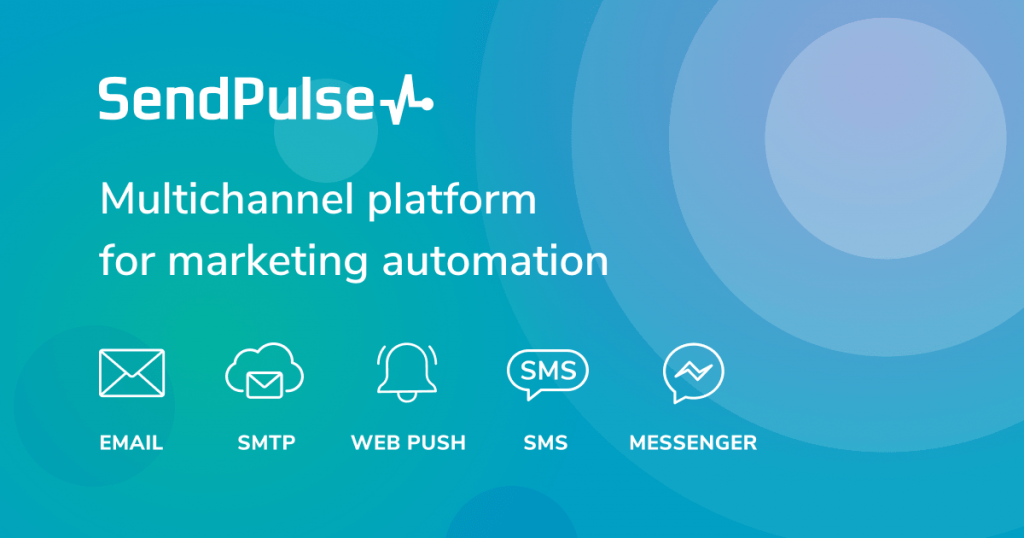 SendPulse is a multi-channel automation tool for your marketing outreach, as it combines all delivery channels on one platform: including email, web push notifications, SMS, and Viber.
If you want to automate the capturing of visitors by emails and push notification from your website, and using the data for marketing purposes, then SendPulse Automation 360 has got everything you need, with powerful capabilities and several automation options available.
The Automation 360 also enables you to send emails and push notifications at the right time and to the right contacts through the event-based triggers and have your marketing campaigns fully automated at the same time.
ActiveCampaign is a specialized email marketing and sales automation, and CRM software platform for small-to-mid-sized businesses, with the ability to capture and convert leads.
It is a tested and trusted email marketing tools for CRM for small business, as ActiveCampaign is without a doubt the best affordable solution.
ActiveCampaign also allows you track every interaction made by a lead on your website and to use it as triggers for email marketing campaigns. ActiveCampaign has four plans: Lite plan (from $9 a month), Plus plan (from $55 a month), Professional plan (from $129 a month) and Enterprise plan (from $229 a month) and the prices are for annual installments.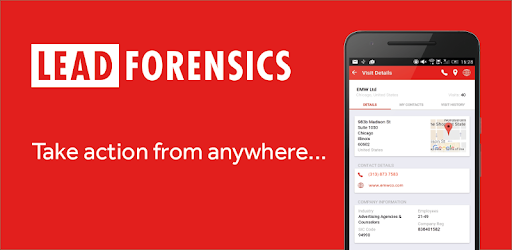 LeadForensics uses IP address to reveal the visitors that are viewing your website, even if they did not fill out any inquiry form.
The unique identification helps to increase the number of targeted leads a business receives, and also increases the conversion rate as the leads are already familiar to the business.
LeadForensics makes sure that no potential leads on your website goes untracked, as only a handful fill out your inquiry forms.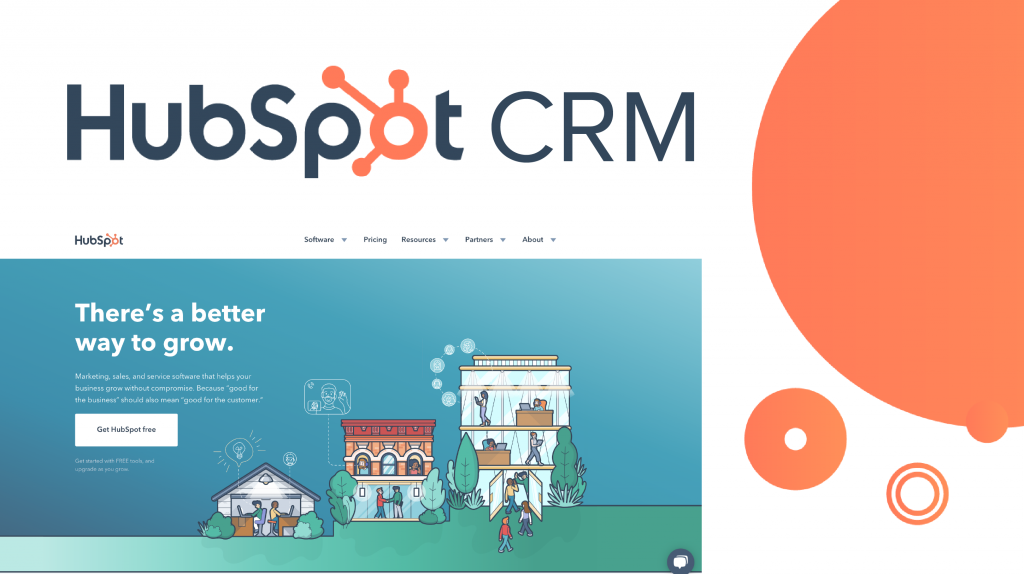 HubSpot helps you to build an inbound marketing flywheel from start to finish. Its aimed at providing tools for content management, social media marketing, web analytics, and search engine optimization.
Also, it enables you to capture leads through one of its several tools available, and then nurture the leads through kickback emails.
HubSpot is especially meant for inbound marketing and sales, with full visibility of touchpoints and leads with the full context of their interactions with your brand.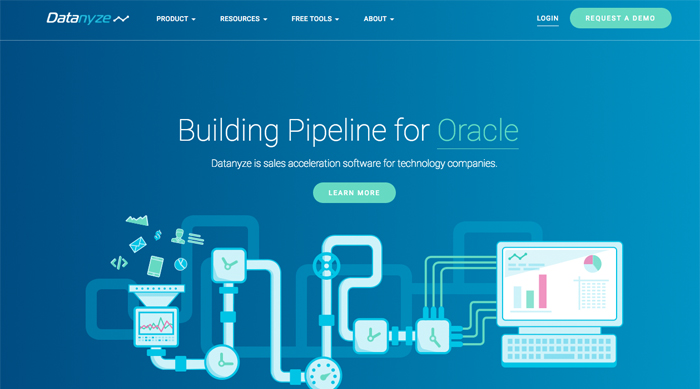 Datanyze helps B2B companies to apply unique technology insights to identify and close their best deals. It is an outbound sales tool designed to help companies save time prospecting.
The key benefit of Datanyze is that it allows you to know the technology used by prospects and to find new prospects based on the technology they use.
Datanye is perhaps the one tool to research accounts, and help build prospect lists and find email addresses that integrates with several CRM and sales communication platforms.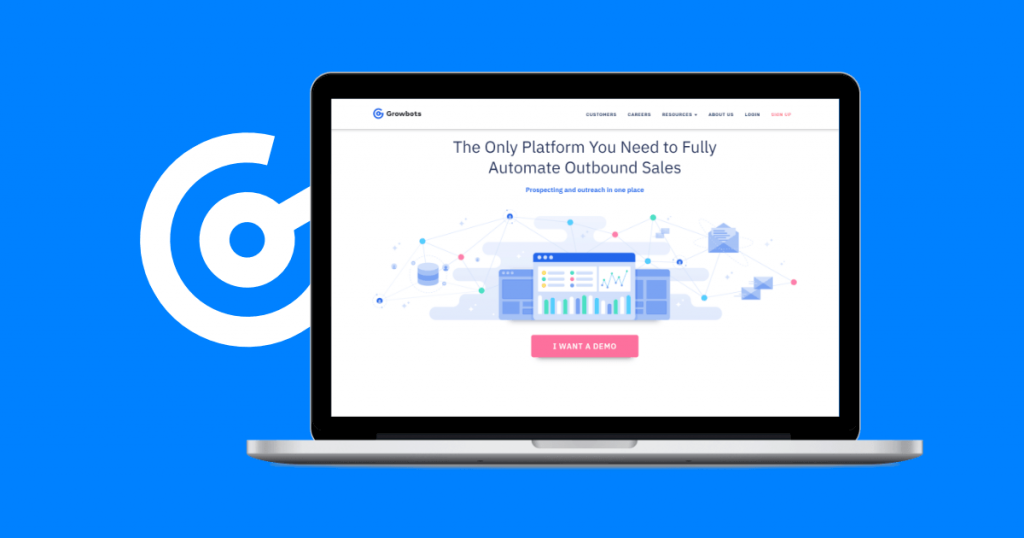 Growbots is perhaps the first all-in-one outbound sales platform, with automatic lead generation and management of email drip campaigns with CRM integration.
It dubs itself as an 'AI for sales' as it uses clever rules and huge database of contacts for smart outbound lead generation.
Growbots is fully automated to help your outbound sales process, with prospecting and outreach in one place and integrates with Salesforce and HubSpot. Growbots pricing is available as a quote-based plan, and there is a free trial period.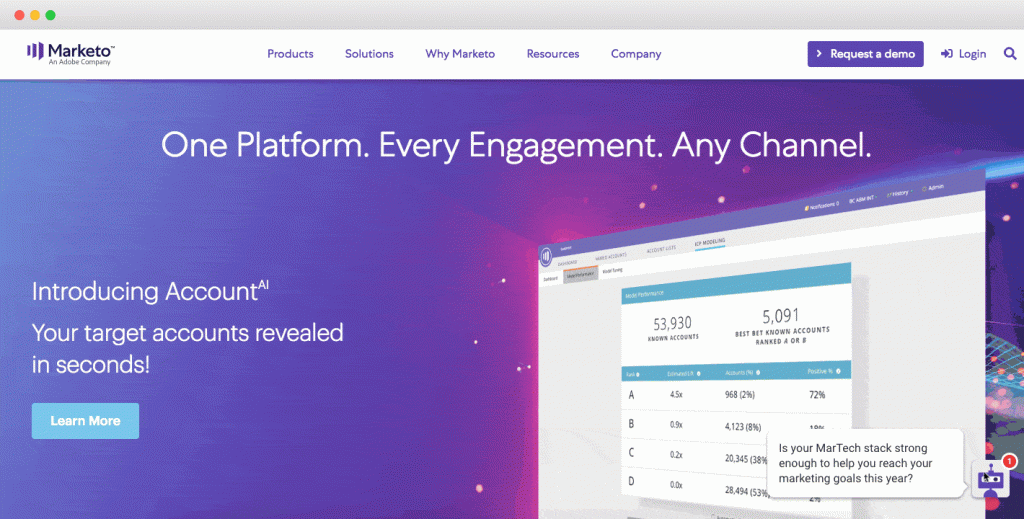 Marketo is a marketing automation software for account-based marketing and other services including SEO and content creation.
It's powerful marketing automation solutions help businesses and marketers to master the art of lead generation to engage customers and prospects.
Marketo is an all-in-one solution that features lead scoring, lead management, email marketing automation, and analytics. The pricing depends largely on the features you need and you'll have to get in touch with the support team to receive pricing information.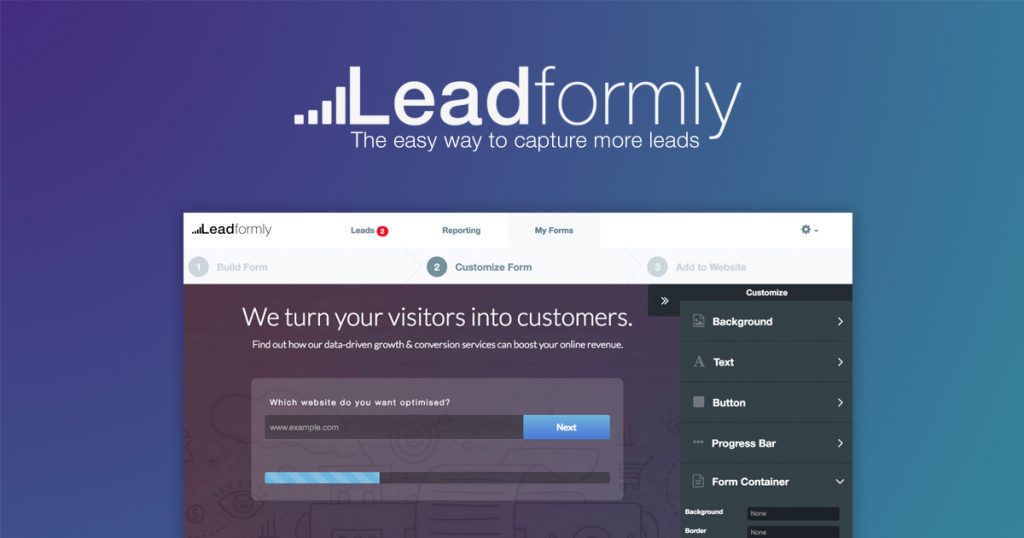 Leadformly Captures and convert up to 300% more leads by using conversion-optimized lead capture forms and save you hours of work with pre-tested templates.
The fact remains that your form is what separates leads from non-leads, as such, any small improvements to your lead capture form can also significantly impact your overall conversion and marketing performance.
It serves for displaying indicators for optimal progress bar, to using conditional logic to segment the leads, to identify what actually increases conversions. Additionally, Leadformly has built-in analytics for audience insights to help in understanding your leads and how the forms are performing.