3 Best Personal Web Hosting Packages for Newbies to get Online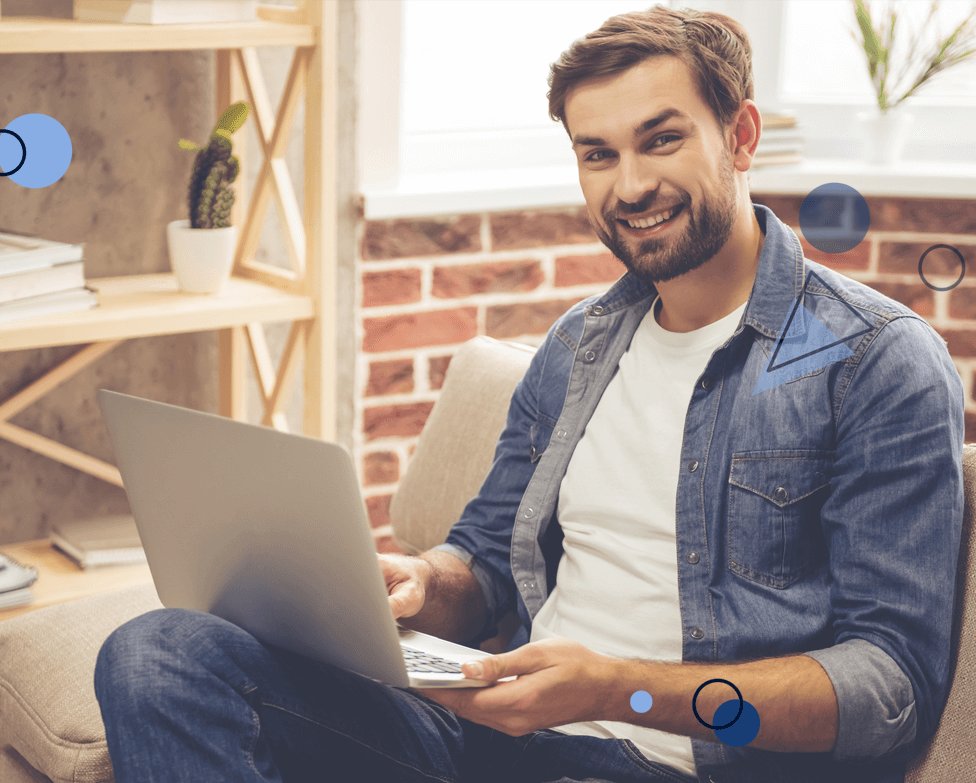 By John
For those who are starting up in the online game, with perhaps no previous experience in web hosting, choosing the first hosting package can be a little overwhelming!
If you're looking to buy a web hosting package for your personal website, you'll most probably need to understand the best personal Web Hosting Packages for newbies to get online, so that you won't have any issue in picking your first web host provider.
While most providers assume you are already an expert in web development, with advanced knowledge in the field, and so, provide no further guidance on how you can go about setting up your website. The best personal web hosing package makes proper documentation to guide you as you get started, with technical team that are ready to assist in any stage of the game.
What you really need is someone to hold you by the hand and show you the nitty-gritty of setting up a successful website, so that you can be rest assured on the availability of everything involved in running your online business.
What is Personal Web Hosting?
Personal web hosting is the package that is suitable for personal websites, which is quite different from business web hosting.
These set of websites are mainly for startups that may not have the financial clout to cater for expensive servers, and running costs, so are open to affordable services that should be able to get their website started.
Albeit, the only challenge is that most newbies don't know how to go about hosting their personal website. Some even believe it requires a lot of technical skills to host their personal websites.
But that is simply not true, if you choose the right web host provider, then you'll easily get all the support you need to host your personal website within a few minutes.
When it comes to personal website hosting, affordability, performance and reliability are the priority in choosing the company to host your website. And even though there are several web hosting providers available, only few can offer you the assurance and guidance needed to setup your personal website.
Why SeekaHost is the preferred host for your Personal Website?
SeekaHost offers the most reliable services for those who wants to buy personal web hosting service to build their website.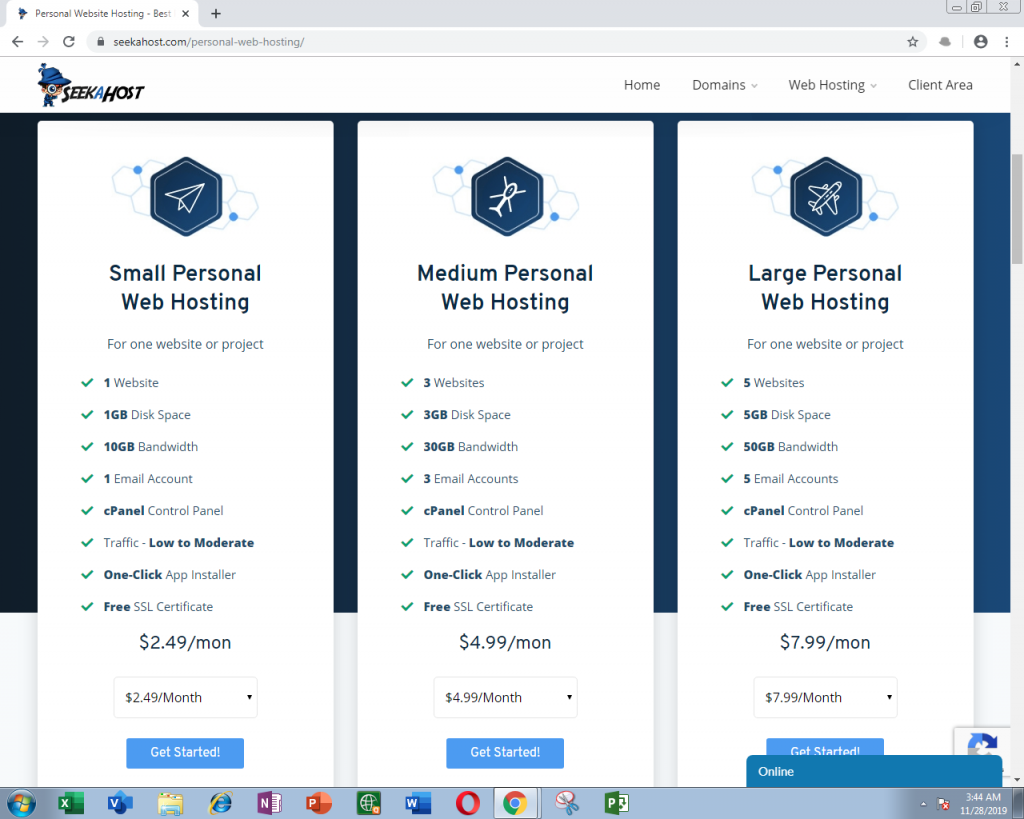 And it provides online training courses to show you how to effectively host your personal website and successfully get it online without hassles. You can check the video guidance to see how easy it is to get your personal blog or website live in 4 minutes.
The packages come with guide that will help you to get your personal website live in less than 5 minutes, but actually the time may be longer depending on the resources your website requires and of course, the speed of your internet connection. But you'll get the point!
The personal web hosting packages is further broken into three dynamic types to cater for the different stages of your startup website, namely: Small Personal Web Hosting, Medium Personal Web Hosting and Large Personal Web Hosting.
1. Small Personal Web Hosting
This package is the most basic that is required to get your personal website running with one of the most affordable rate in the industry, allowing your website to run without performance issues. What comes with the package for one website or project includes:
1 Website
1GB Disk Space
10GB Bandwidth
1 Email Account
cPanel Control Panel
Traffic – Low to Moderate
One-Click App Installer
Free SSL Certificate
$2.49/mon
Click here to get Started now!
2. Medium Personal Web Hosting
The medium personal web hosting pan is as the name suggests, for medium growth personal websites, which are sites that are already having substantial traffic and requires some level of resources to help position them for next level of growth.
But, it still maintains the same affordability, while ensuring your website is provided all the support it needs to succeed online. The package includes:
3 Websites
3GB Disk Space
30GB Bandwidth
3 Email Accounts
cPanel Control Panel
Traffic – Moderate
One-Click App Installer
Free SSL Certificate
$4.99/mon
Click here to get Started now!
3. Large Personal Web Hosting
This package caters for the most advanced personal websites, if per chance you outgrow this package this next option should be business web hosting proper! It affords you personal website all the resources it requires to flourish on the web without any performance issue. The package comes with the following:
5 Websites
5GB Disk Space
50GB Bandwidth
5 Email Accounts
cPanel Control Panel
Traffic – Moderate to High
One-Click App Installer
Free SSL Certificate
$7.99/mon
Click here to get Started now!
About the FREE online marketing training!
If you buy any of the above personal web hosting package, you automatically qualifies for the free online training which is courtesy of ClickDo – a digital online academy that provides you access to all the online courses related to online business, including marketing courses (like PPC, Social media, etc.) and search engine optimizations (SEO).
Whether you're looking for a blogging related course, digital marketing, mastering online platforms, WordPress management, or SEO – you'll definitely get more than you can ever imagine from the wealth of online tutorials provided by ClickDo, with guidance on every step of the way by its accredited industry experts.
ClickDo has your freedom at the core of its eLearning platform, and thrive on bringing in the best educators to create compelling courses that can easily provide the skill sets to help newbies to become experts, digital marketers. From precise to in-depth online tutorials, you can choose which format suits you exactly and also your personal learning preference.
Conclusion
You're most probably wondering how all these wonderful packages can come for just buying a personal web hosting plan?
This sums it up, "I have a mission to get 100 million people online by providing hosting and educational services through my companies – especially to third-world countries.
Everyone deserves an opportunity to live the life of a "ClickDoer" and my companies have staff who all have the freedom to work remotely and span 3 continents." – Fernando Raymond, founder SeekaHost.
Definitely, you'll want to start right away with either of these personal web hosting plan, and you're assured of all the resources you'll ever need to succeed online!