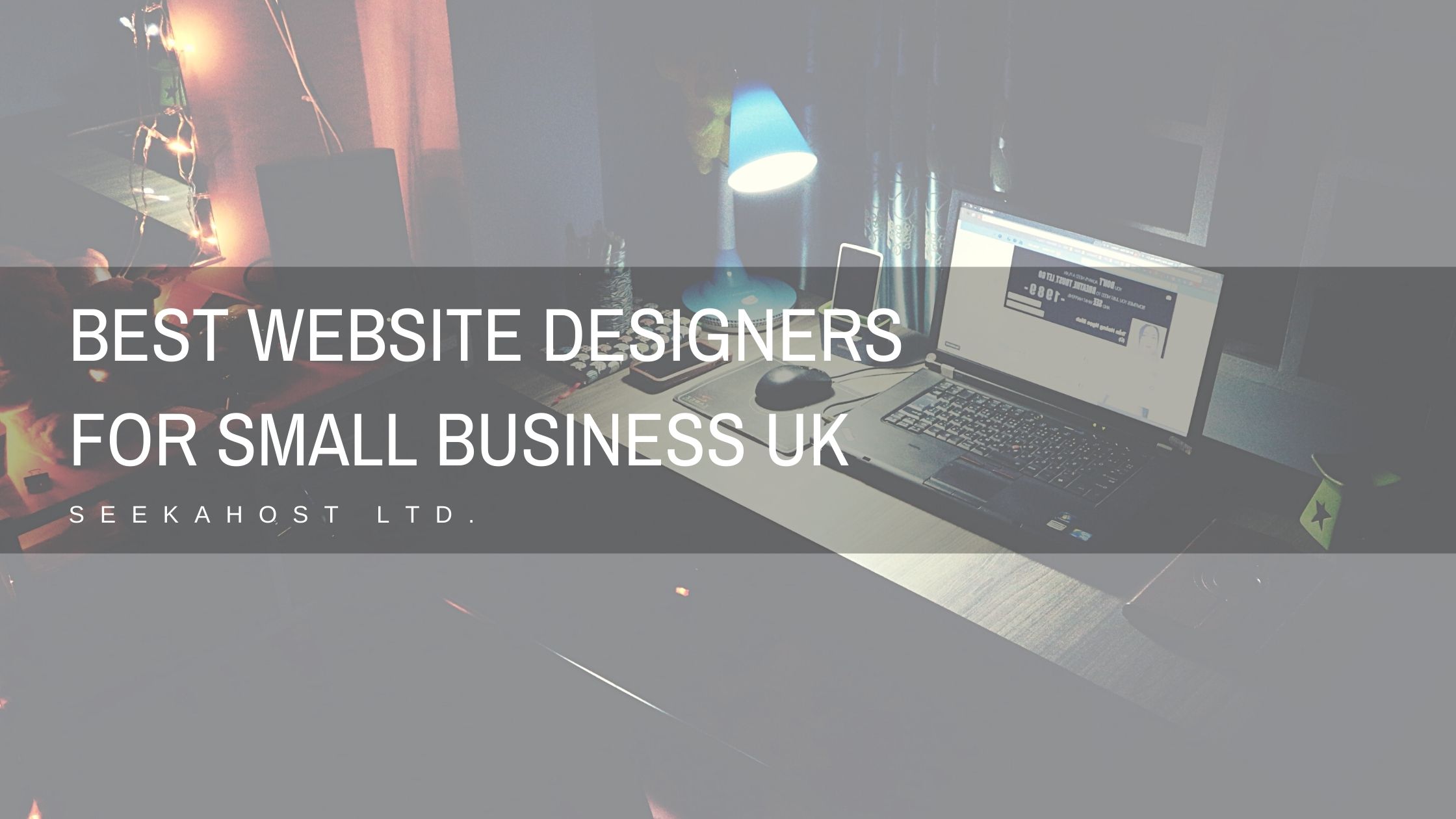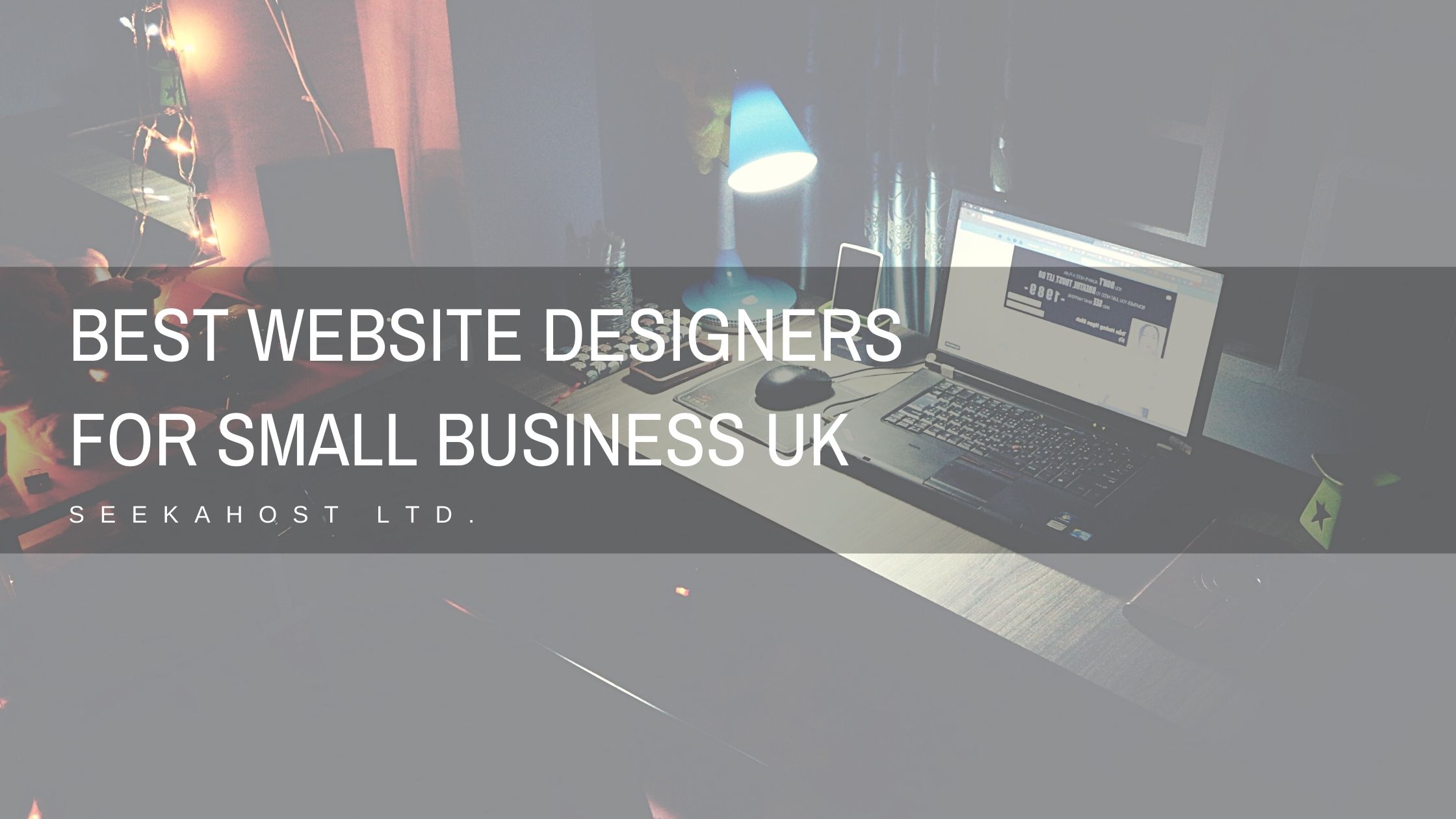 Best website designers for small business UK: Top 10 website design and development companies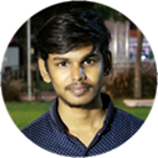 By Aslam Saah
 If you've ever looked up "top web developer in the UK", then you'll know this… There are thousands of good website designers and development companies to choose from, just in the UK. Finding the right one that meets your needs as a small business owner from that massive pile, can seem like a nightmarish task!
And if you've been scrolling through pages of listings and are on the verge of overwhelm, then worry no more.
We've compiled a list of the top 10 website development companies in the UK, that specializes in working with small businesses.
P.S: It's not just another random listing made up of the top 10 developers we found on Google.
We've curated this list with companies that meet the top 3 web development service features you will need as a small business owner.
Not only is good design important for you to stand out from your competitors, but it's also crucial for you to increase your brand authority.
According to a recent survey, 75% of consumers admit to making judgments on a company's credibility based on the company's website design.
Search Engine Optimization (SEO Services):
This is probably the most underrated service for your growth and success as a small business. When done right, SEO will help get your website to the top of search results, get clicked and bring you more business.
As a small business owner, affordability is probably a priority for you. (But, not at the cost of quality.) So out go the so-called multiple award-winning, big names that will cost you an arm and a leg.
Now, let's dive right into the top 10 website development companies in the UK that fit the bill.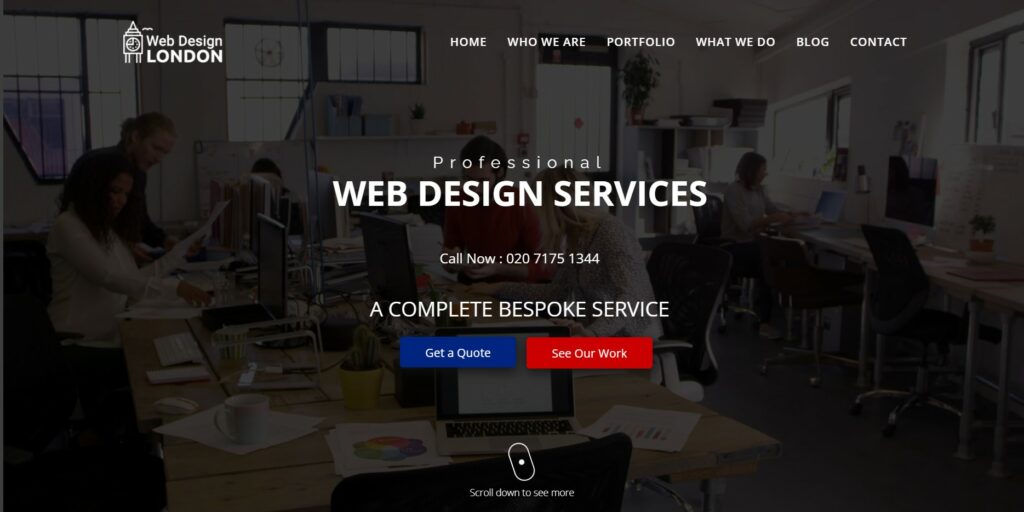 We're going to be transparent with you, ClickDo is a sister brand of SeekAHost. But that's not why it's made it to the top of our list.
It climbed its way to the top of the list, by matching every single one of our previous "service feature" requirements and then some more.
ClickDo designs websites that are built to help you stand out from your competition. For very affordable rates, you get designs that are customized from scratch based on your brand and vision.
With a focus on top-notch SEO practices, they push your website to the top of Google search listings. So you can get the business-boosting traffic you need.
But the icing on the cake is that ClickDo designs any website to be truly mobile-optimized and give a "built-in app-like experience".
(An essential feature, since 57% of internet users say they won't recommend a business with a poorly designed website on mobile.)

This one is for you if you want to totally outsource everything website-related, forever.
It'seeze made it to #2 on our list, by offering not just website development services, but also website maintenance services.
They design your one-of-a-kind website at an affordable rate and don't leave you at that. Instead, they offer to be your ongoing web partner for as long as your website is live.
They handle everything from ongoing website updates, regular technical maintenance, hosting, and security. So you never have to worry about your website again.

Web.com offers professional website designs, that are filled with SEO-friendly copy to boost your search engine ranking.
In fact, they have even won awards for their SEO practices, which have helped businesses rank on the first page of Google.
You can choose between their affordable templated designs and higher-end customized web designs.
They also offer extra PPC ad services, and the option to list your website in "pro-business directories".

If you feel your industry is very niche, or you have an unusual product that needs unique representation, then Envious Digital might be for you.
They put in the extra hours needed to figure out exactly what your business is, what it needs and build a website to reflect that concisely. With Envious, you get designs that are built with a focus on quality, precision, and perfection.

Although Ace Digital is a larger digital marketing agency, its expertise in web design and development is worth a mention on this list.
Since they are a larger company, they have the capacity to handle larger and more complex website projects with ease. And with a personal website manager, you will get the total support you need to manage the website with ease.
They even set up comprehensive tracking on your website before launch, so you can stay on top of tracking your conversion rates.

If you are looking for creativity and a "spunk" in your website, then consider Reactive Graphics.
They offer fresh, personality-filled website designs, along with logo, illustration, and graphic design services for small businesses. From media and arts to trade and finance, they work with businesses to create inspiring websites that leave a lasting impression.
Don't worry about execution though, they're not just pretty designs. They use top-end web development strategies to ensure your website is built to last.

If your business is getting popular and you feel the need for a larger re-branding exercise, then look no further than Popcorn Design.
Apart from logo and website design, they go into details like print design and even offer branding strategy services. These end-to-end services, however, come with a much higher price tag, so be prepared to splurge.

If you are looking to expand your scope and offer a larger brand ecosystem for your customers, then Digiryte is for you.
They have the expertise and capacity to go far beyond just a basic website. They help you build advanced native and hybrid mobile apps (for both Android and iOS Platforms), web applications, and more.
With intense R&D for every project and a full-scale tech team to build and execute apps of any complexity, you're in safe hands.

For all the eCommerce business owners out there looking for a website developer who specializes in your niche, Wedelo is your guy!
Wedelo's specialty lies in customizing the user experience from the ground up for small eCommerce businesses. They tailor the marketplace as per your unique requirements, so you can have a stand-out store.
They also offer additional services like graphic design, SEO optimizing, mobile app design, and digital marketing under the same roof.

And finally, if your needs aren't as ambitious yet, and affordability is your top priority, then check out Stay Smarter.
They offer clear and simple website design & development packages, that start at just £299. Each website comes SEO optimized, mobile-friendly, and with a free email mailbox.
They might not be award-winning web developers, but they will give you an affordable, professional-looking website in no time at all.
Now before you reach out to these companies, you should probably know what to look out for while choosing a website developer.
Here are the top 9 questions you should ask a website development company before hiring them.
What is your process for a project like mine?
What are your SEO practices? And what SEO results can you achieve for my website?
Do you have any sample and previous case studies for projects in the same industry to share?
How closely will you work with my company?
How much do you charge for all the services I need?
Is this the total cost, or will there be any additional fees, upsells, or monthly charges?
What is your customer service like?
What if I run into issues with my website later on?
What is your estimated turnaround time for the entire project?
With these questions ticked off, you will be truly ready to start working with the best-fit development company for your needs.
Get going then, and we look forward to seeing you online! Go through the ideas on how to get online and turn your ideas into income.