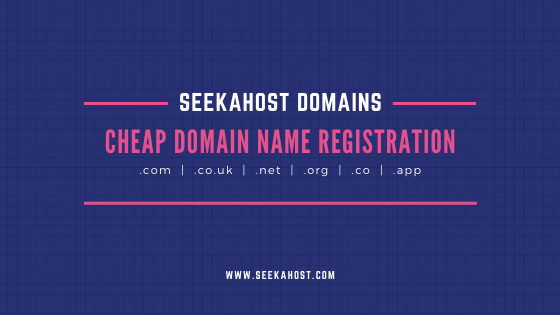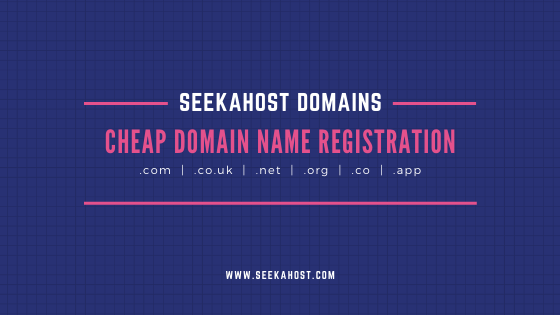 Cheap domain name registration with web hosting services
Are you looking for cheap domain name registration with web hosting services? – we believe that you are looking for the best and cheapest domains and that's why you are on this web page. You possibly found us on google when looking for the cheapest domain name registration to start a website or blog.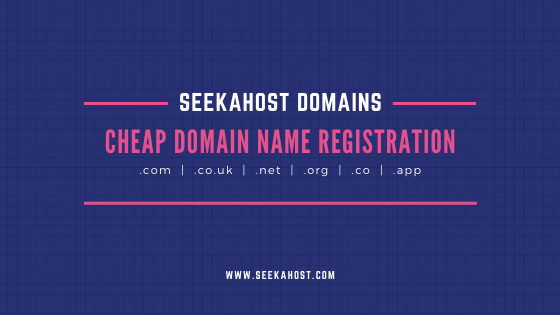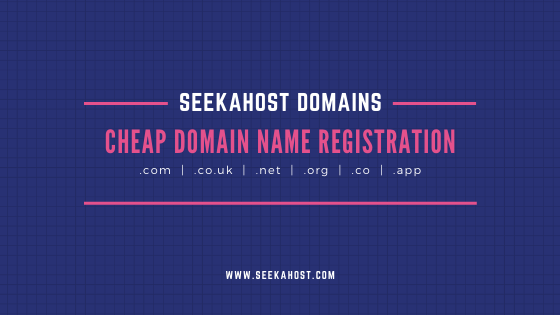 SeekaHost™ offers something better than cheap domain name registration. We offer free domains when you buy our annual business web hosting packages.
You need a good host to host your domain name once it is registered. You can see our cheap web hosting packages that may suit you.
Pick a cheap web hosting package or any business hosting package and ask on the client area for a free domain name.
Our domains are usually the cheapest and we keep same price for next year. Not like other hosting companies who offer you for a lesser price for first year and then when it comes to renewals, they try to make up what they offered cheaply at the first year.
SeekaHosters are on a mission to get 100 million online with me and you can check fernandoraymond.com to know more about our mission and the Smart Island concept. We want to get people online with all the knowledge they need to thrive online.
Our domain hosting packages comes with free access to digital marketing courses that will teach you how to start a blog, how to get a domain, how to invest in domains, how to do SEO and grow your website online.
When you register a domain at SeekaHost.com you can Blog for-profits blueprint for free. So, grab your domain name today.
I recommend .com domains if you are starting a personal brand or business website that wants to get a global audience.
.com domains are just $10.50 and if you buy business hosting package annual package you get one domain for free.
Are you looking or cheap domain name registration to build PBNs?
If you are looking for cheap domain names for private blogs and you are not sure you will continue more than a year, I want you to read this article that shows you how to make more from your PBNs.
You can see in that article that blogs are to be built for the future and you can make money from them.
Read: Invest in expired domains and if you are interested in buying expired domains learn how to find expired domains for registration.
If you have any question about cheap domain name registration and web hosting services for your newly found domains, get in touch with us via the live chat or call us 24/7.
[Tweet "Get the best cheap domain name registration with web hosting services at SeekaHost!"]