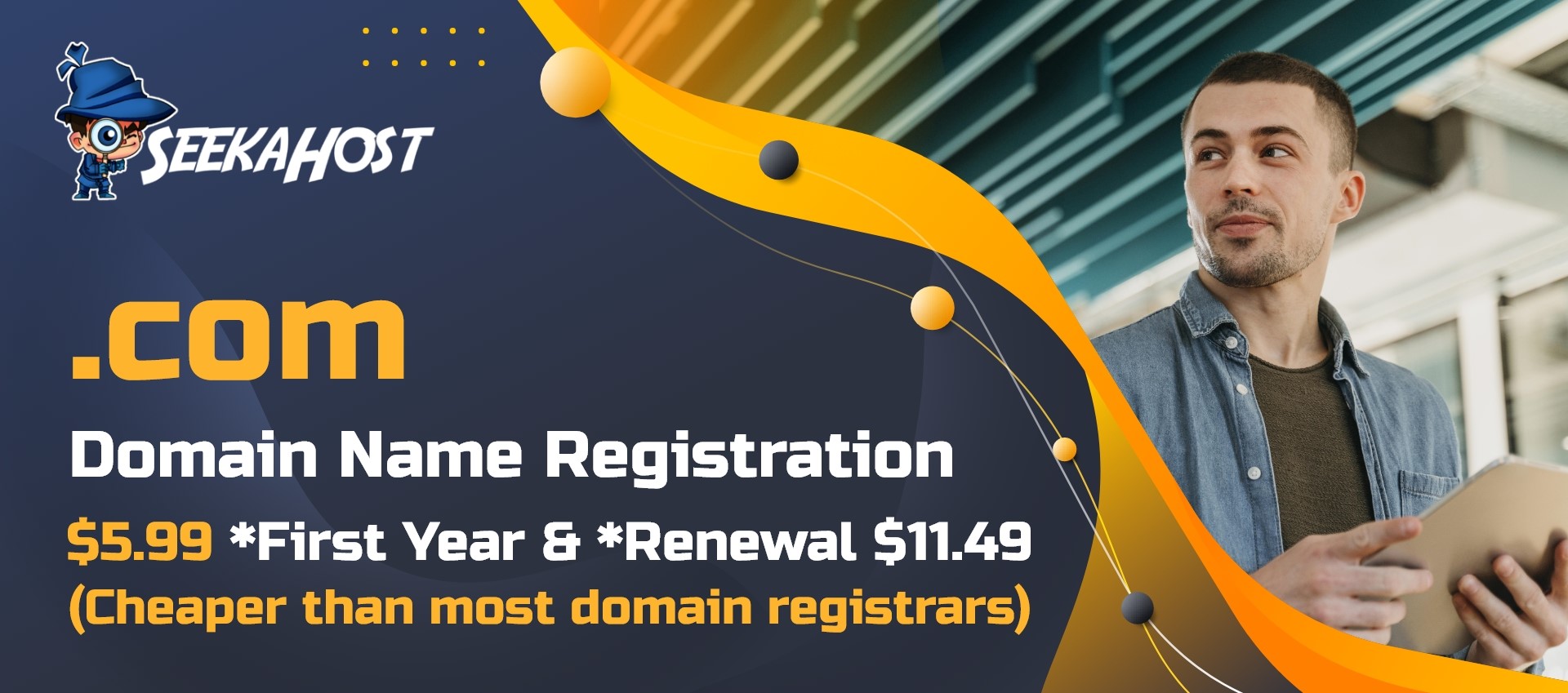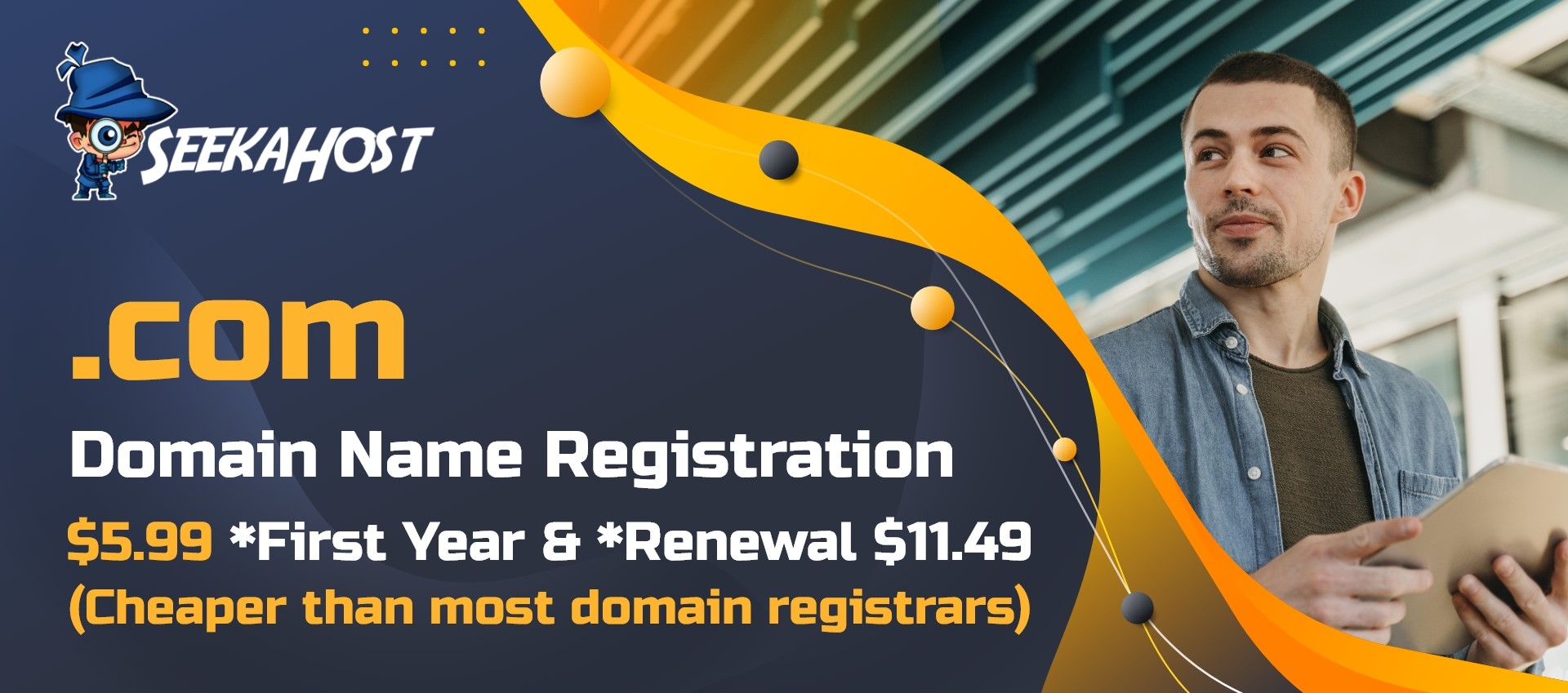 Cheap Domain Registration in India with free SeekaPanel for Bloggers to get online fast
Looking for the best cheap domain registration in India?
You can now buy the best domain names with the free SeekaPanel from SeekaHost to create a blog or self-hosted WordPress website.
SeekaHost has been one of the best domain registrars for cheap .com domain names for $5.99 registrations and now the cheap .in domains for $3.25 are available to register via the portal.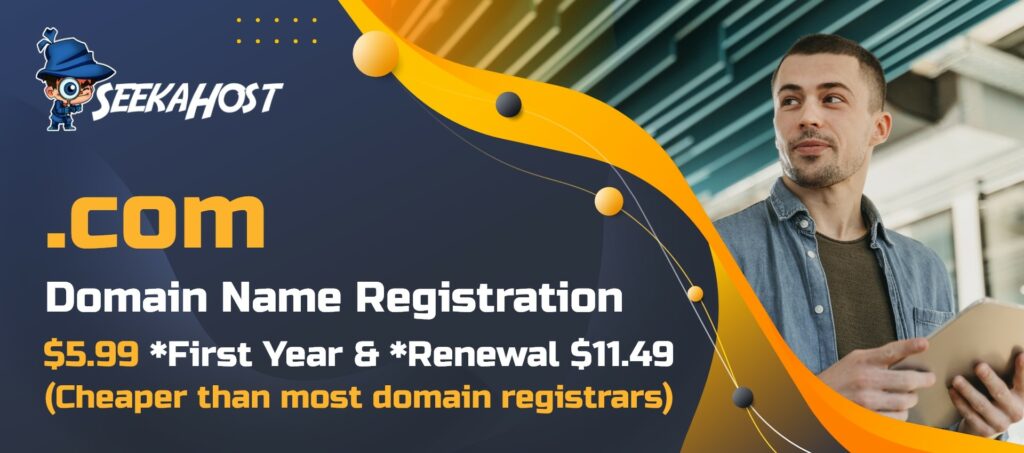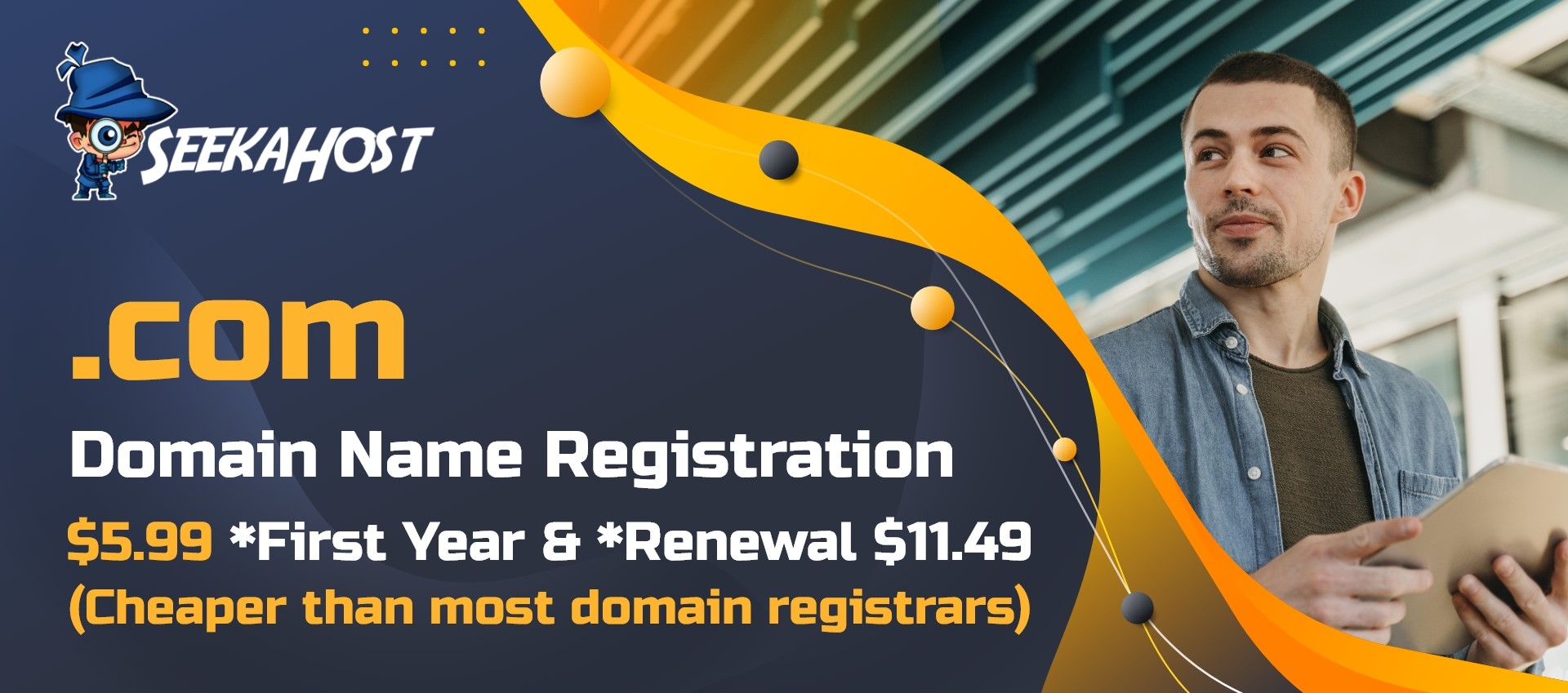 All included in one place, and you can see how to use the one-click domain hosting services that come with the SeekaHost WordPress hosting plans.
Many private blog network creators are using the .in domain names with the SeekaPanel and you can learn more about how to build private blog networks via this expert private blog network creation course.
Many of the domain name registrars in India offer .in and some offer cheap first-year deals, but in the second year, they try to charge a much higher fee to make up for the discounted prices.
At SeekaHost you can now register .in domains for the cheapest prices and start your blog with one click with the affordable WordPress hosting. If you are looking for multiple IP hosting or expired PBN domains to create private blog networks, then the cheap PBN hosting plans are the best choice.
As the leading PBN host in the world, SeekaHost provides up to 2000 IP addresses and A, B and C class IP addresses are with hosting.
Best cheap & fast Domain Registration in India with the SeekaPanel
There are periodical offers as well as coupon codes you can use to get the best prices for domains as well as for hosting services.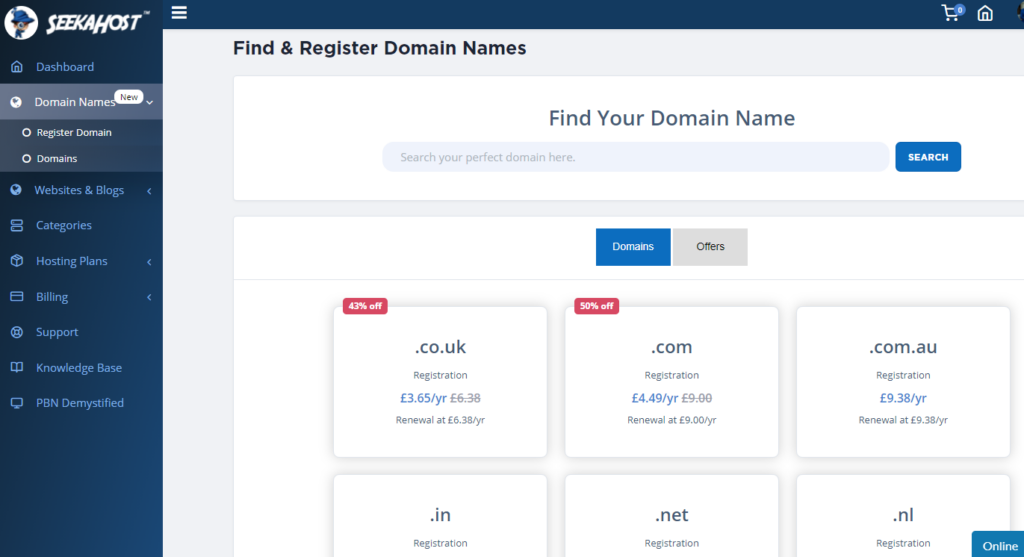 You can search on Google for "SeekaHost coupons" and many will pop up that you can redeem easily via the seekahost.com / seekahost.in or seekahost.app website.
Business owners or anyone who wishes to own a website can find the cheapest .com and .in domain name registration for just $5.99 at SeekaHost. Most people in India who couldn't find a domain registrar for their website that is within their budget, have a solution now.
And the even better news is that you can register your .in domain in the innovative SeekaPanel, enabling its users to register a domain and host it in under 5 minutes. See in this video how fast and easy it is:
Why get a .in Domain with SeekaHost?
We have already highlighted how affordable and fast SeekaHost web hosting and domain registration is for Indian users. But check out the benefits of a .in domain and you'll be completely convinced.
Better For SEO
The domain extension 'dot in' affects the SEO rankings of a website because search engines based in India give preference to websites that have the domain extension 'dot in'. A .in domain is trusted and has a reputation of being one of the major domain extensions in India.
The reach of every website depends on SEO. If you select a domain name that is unique but difficult to remember, even the search algorithm doesn't prefer it.
Easy To Remember
One of the most important reasons for the popularity of the dot in domain is that it is the easiest to remember. Whenever people in India are not able to recall the extension of a website they want to visit, they automatically prefer to go with .in first. This is how this domain extension has influenced people. That is why human behavior plays an important part in the power of the .in domain.
Trusted By Indians
All Indians are familiar with the dot in domain. You should choose a domain name that is preferred by the people in the country where your website will be accessed mostly.
Search engines listings and rankings are important, but the preference of the visitors matters when you decide on the domain extension. That is why you need to choose the one that is trusted by Indians mostly.
Since the .in domain is used by almost every popular and trusted website in India, people always assume a domain as dot in domain when they are not sure about the actual extension.
Few Final Words
If you aspire to monetize your Indian business or personal websites like never before, do not hesitate even once in selecting the dot in domain.
Try to build a solid base for the website with SeekaHost's trusted domain registration and web hosting services. It will give your website longevity in the coming years while it serves as an online reference for both professional and personal development. It is therefore inevitable to name and create a website very carefully only using the best service provider offering the best solutions.