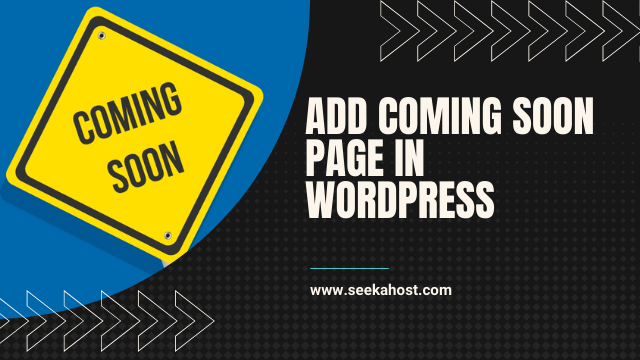 How to Create Coming Soon Page in WordPress?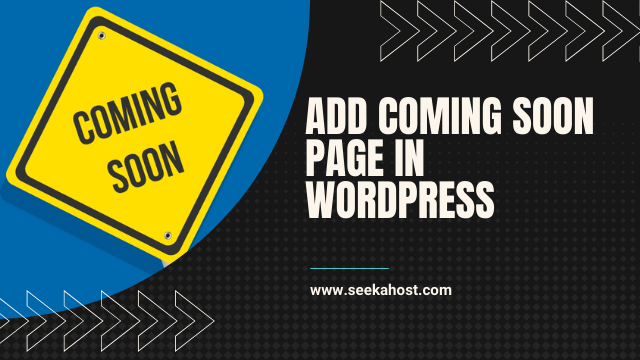 Creating a coming soon page will hide your whole website in a single landing page. So it will let your visitors see only that page, which means they can't enter into other pages of the website. Coming soon page is an easy way to get relationships with your target audience before the website launch.
Why do you need a coming soon page?
If you're creating a website, you must create a coming soon page on the website.
Here are the benefits of showing the website as coming soon page:
Increases brand awareness before the website launch
If you show your website as a coming soon page, it creates a buzz around your website launch. You can create upload your logo, images, and a description so the related audience will be excited about what's to come. Creating a buzz for your business, product or personal blog helps to increase brand awareness & have more traffic on the day of launch.
Starts Ranking in Google
For new websites, it's more difficult to get traffic for the new site. So you have to do SEO. Here coming page helps to rank in google before the site launches. You have to add keywords, meta description, title, contents to the coming soon page which starts ranking in search engines.
Increases Email List
Email marketing is one of the most important methods to connect with the audience & promote your business. You can create a signup form to the coming soon page which allows the users who are interested more in your business and updates on website launch.
Simple steps to create coming soon page:
Step1: Login to the WordPress dashboard.
WordPress Login URL: domainname/wp-admin
Step2: Once enter into the WordPress dashboard, install and activate SeedProd Plugin
Step3: After activating the plugin, a page appears like below, and click on Create Your First Page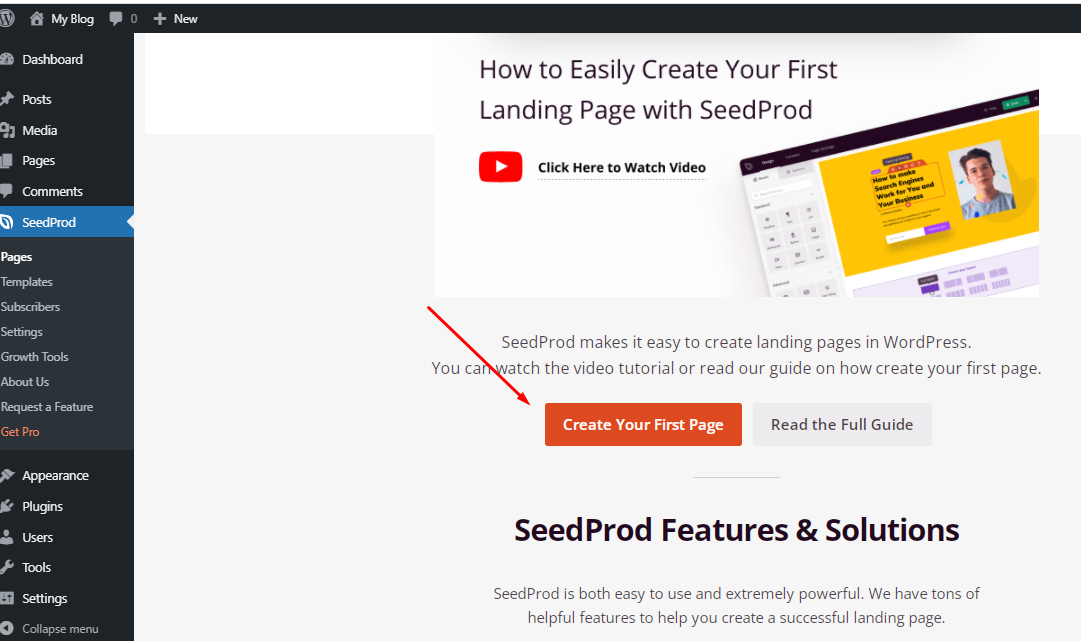 Step4: Then, you can see 4 modes of pages. Click on Set Up a Coming Soon Page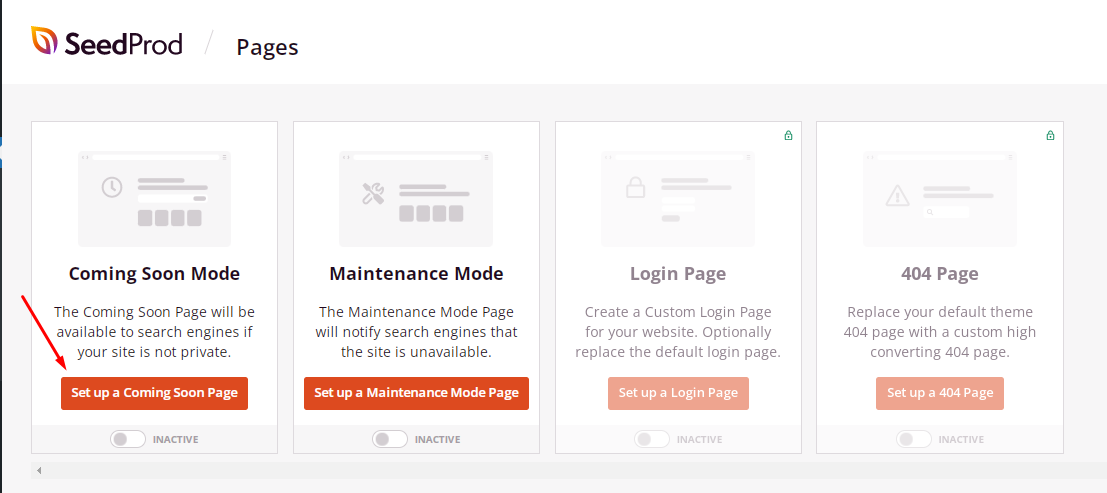 Step5: You can now see various templates showing coming soon page. Select the template as per your wish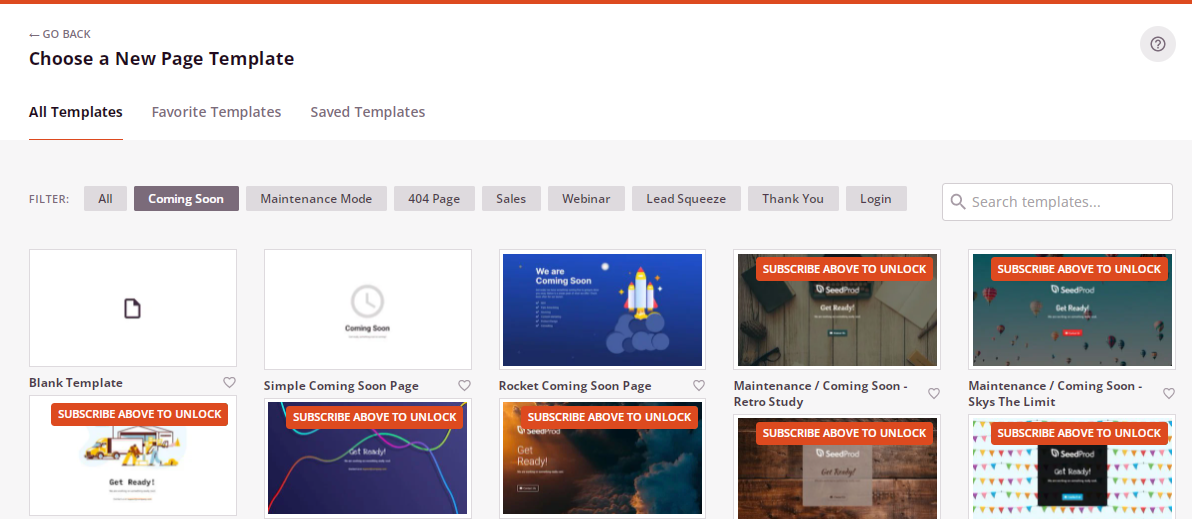 Step6: Selecting the template will redirect to the customization page where you can edit the template according to your websites and click on Publish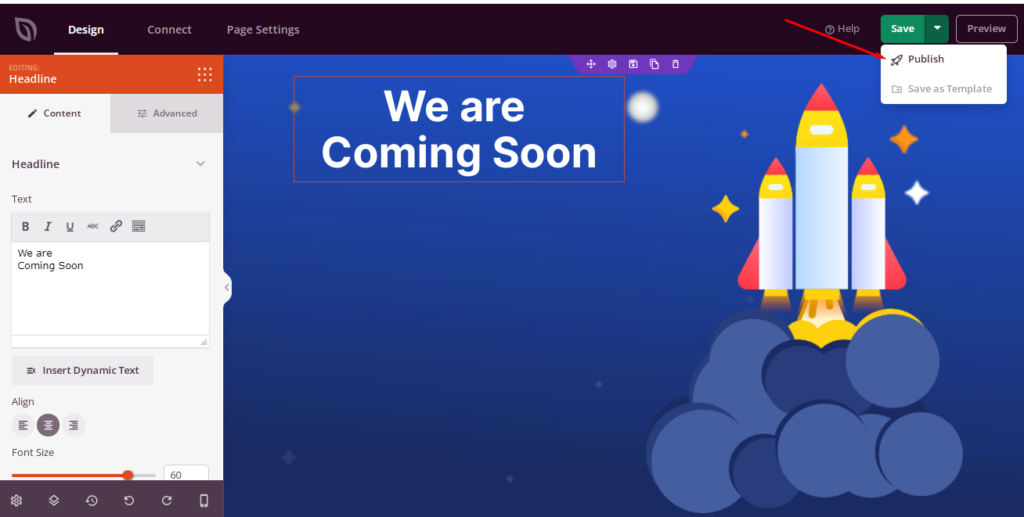 Step7: Finally, move to SpeedProd -> Pages and enable coming soon mode.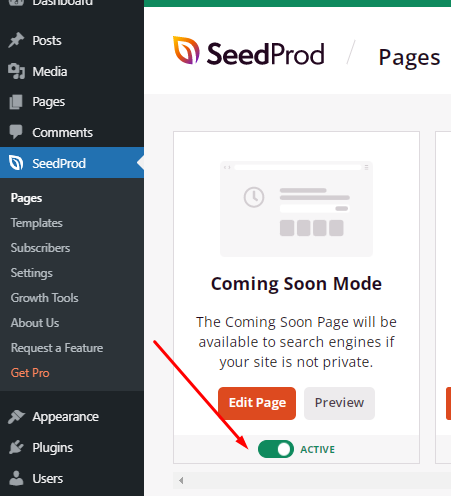 That's all! You have now created Coming Soon Page successfully with the free WordPress plugin in just a few minutes without coding.