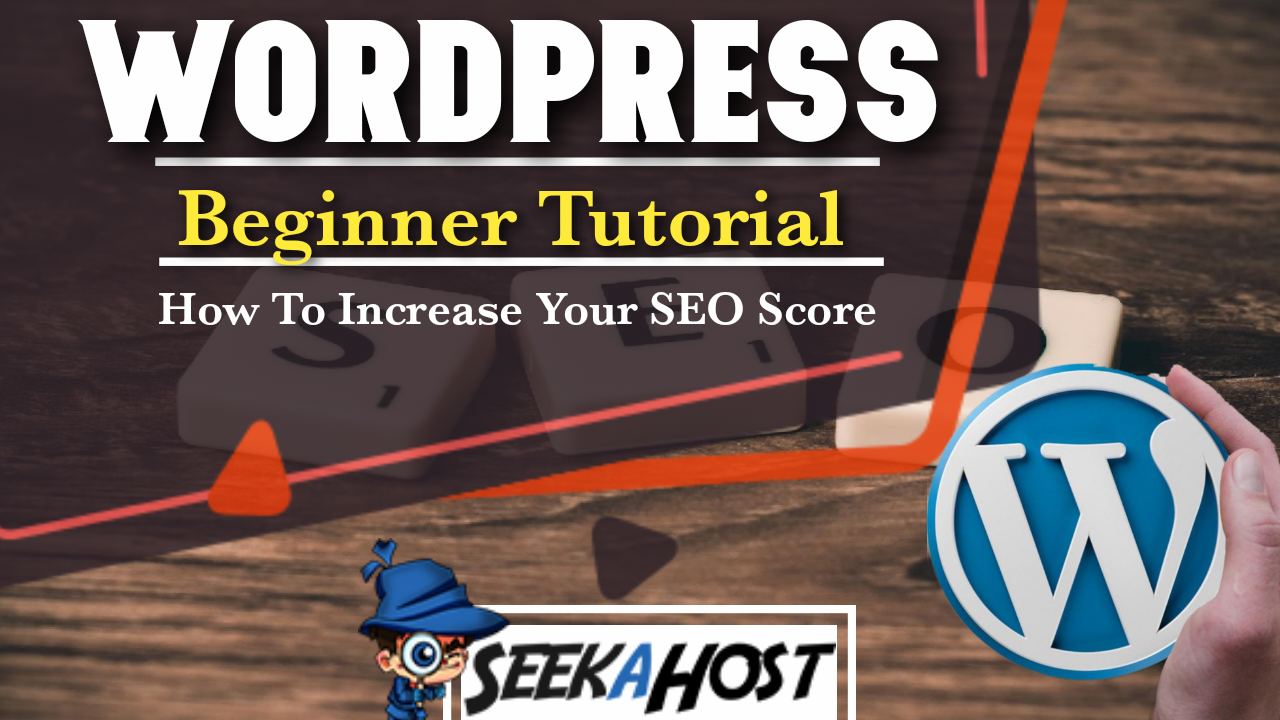 How to Increase Your SEO Score
Step by step tutorial on How to Increase Your SEO Score using our video and written guide. Get you WordPress blogs optimized for search engines.
Why Its Important to Increase Your SEO Score
Search engine optimization (SEO) is the process of improving the quality and quantity of website traffic to a website or a web page from search engines. Its targeted for organic (non paid) traffic and the better you improve your site/blog the more likely you are to be suggested by the search engines.
This leads to more traffic to your site, which eventually leads to more exposure, sales or whatever your niche is.
How to Increase Your SEO Score Video Guide
How to Increase Your SEO Score Written Guide
Subjected Plugins to Help Increase Your SEO Score
We suggest using the All In One SEO plugin due to its ease of use and effectiveness. From Page analysis to key phrase scoring and the ability to connect it to SEMrush.
For a tutorial on how to install AIOSEO click here.
Key Word/Phrase Research
Before getting started its important to have done some research into what key words or phrases you will be using in your post. Its best to have a list of key words ready to use through out your article including the main key phrase as this will run through out the title, headings and the article.
What Is a Key Phrase?
A key phrase means a set of separate words that build a phrase (so it's a multi-word search term). If it is essential to distinguish between a single word and a phrase, these terms are used in their initial strict meaning. Otherwise, many search marketers often use both terms as synonyms and prefer the term "keywords" since it is shorter.
How to use Key Phrases to Create Engaging Blog Posts
You need to include it in the title of your post, and also in the introduction. Other places to include your key phrase are:
The alt of your images
Through out your content
Meta description
Featured images
Headings and Sub headings
URL Slug
Headings and Sub-headings
Make sure to sepperate all the different parts of your post with headings and sub headings to make your article easier to read. It help viewers navigate and find the answer they are looking for quicker. It also makes it more readable for search engines which is likely to make them want to suggest your article more when someone searches for it.
Make sure you have your key phrases running through out the headings and sub headings. Still keeping it readable and rather serving more as a guide to your post.
Title and Meta Description
First of all you need to include your main key phrase you are aiming for in both. This will make it very clear exactly what you are writing about. Further more it will also let the search engines know that if someone is searching for this subject, you have an article suited for them.
In addition to this keep your title to the point and your meta description to around 2 sentences. You need to describe very quickly and precisely the subject of your article in the meta description. Using the AIOSEO you can see a snippet of what your site and description will look at, go toward the bottom of the page.

Increase Your SEO Score | Media
Adding Pictures with links, alt descriptions with your key phrases and related images will also help boost your score for Search Engine Optimization. Also keep them related to the post and much like the headings more of a added guide to your blog.
Embedding Videos will also help increase your score and also promote any videos you have created. Most platforms enable you to embed videos, even live streams for gamers.
Search engines like to suggest long articles and ones with engaging content such as images and videos.
Internal and External Links
External Links are to other sites that you have have linked or suggested in your article, for example I may write an article on a Waterfall in Bulgaria with a good café to visit. To add to this article we can also leave a link within our content to that cafes website. However dont over link content but it always helps to have related content linked via images or words that viewers can click on to access them sites.
Internal Links are links to more content within your site. Perhaps to another blog or page, this will help drive traffic round your site. This will help for retention and time spend on your site.
Link related and appropriate words or images, for example after talking about adding internal and external links in the paragraphs above.
I will now suggest a link to my other post about How to Link Posts in WordPress here. This may prove helpful in case anyone reading might not be sure how to create links.

Creating an Engaging Post to Increase Your SEO Score
Finally content is also king, a written article and one that is quite long can even compete with the likes of Wikipedia and other pages as long as you make sure to cover all basis.
For another article on how to create an engaging post on WordPress click here.
Related Articles on How to Increase Your SEO Score
Looking To Get Online Now?