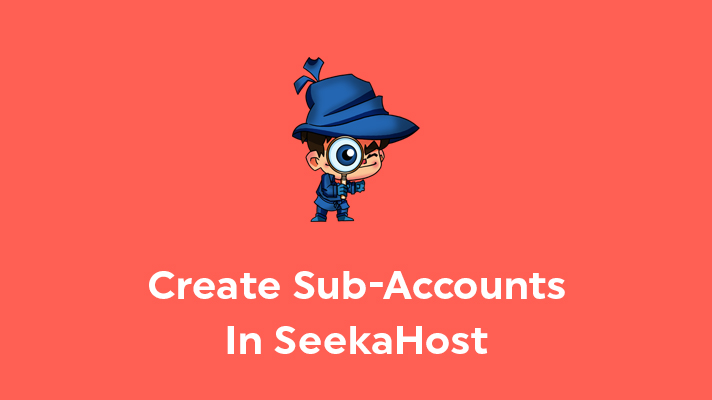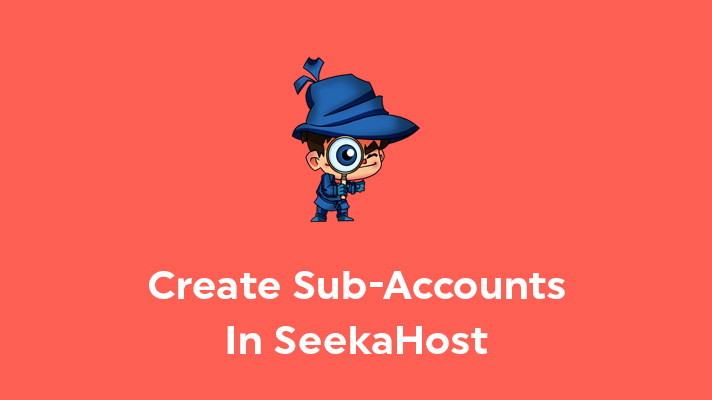 How To Create Sub-Accounts In SeekaHost?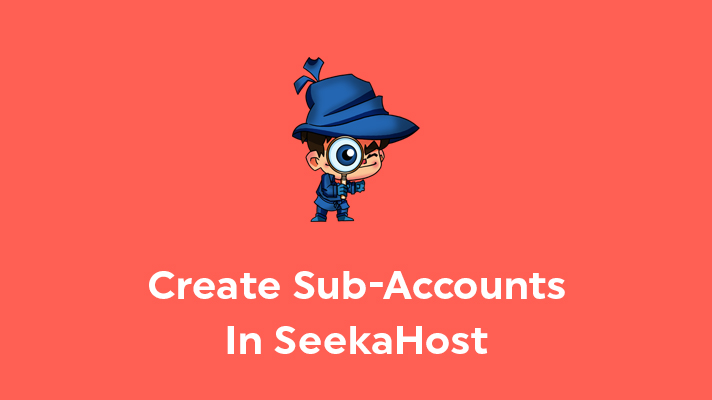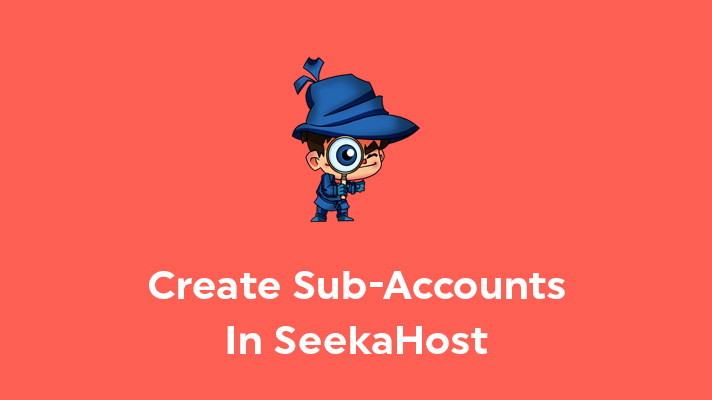 This article guides you on how to create a Sub-account in SeekaHost Client Area. Before creating it, you must have a registered account in SeekaHost. Basically, the sub-account is used for receiving details to the second person, who can also receive details of all the updates sent from SeekaHost which were received by the primary registered person. If you would like to restrict, then check only the required details to be received to the sub-account at the Email Preferences section. Now, let's follow the below the mentioned steps to create a sub-account.
STEP 1: Login
Firstly, log in to your client area.
STEP 2: Sub-Accounts
Under your name, click on 'Contacts/Sub – Accounts'.
STEP 3: Filling details
Fill all the details in the boxes which are provided.
STEP 4: Activating sub-account
To activate 'Sub-Account' for your contact, click on the checkbox which is under 'Activate Sub-Account'
STEP 5: Additional Checkboxes
Additional checkboxes will appear which are regarding the additional information for the accounts.
STEP 6: Password
Type the 'New Password' in the provided area. Also, enter the same password in the 'Confirm Password' box to confirm.
STEP 7: Email Preferences
There are some checkboxes provided under 'Email Preference'. You can click the checkboxes depending on your email preferences. You will receive emails, which are selected by your preference.
STEP 8: Save Changes
Click on 'Save Changes' to save the information which is provided.
Finally, you have created a sub-account in the SeekaHost Client area.
If you are a registered user in SeekaHost and have any queries to be clarified or issues to be sorted, you can raise a ticket through client area dashboard or email to [email protected] For immediate interaction or guidelines, contact our support team available in LiveChat at the right bottom corner of the website.