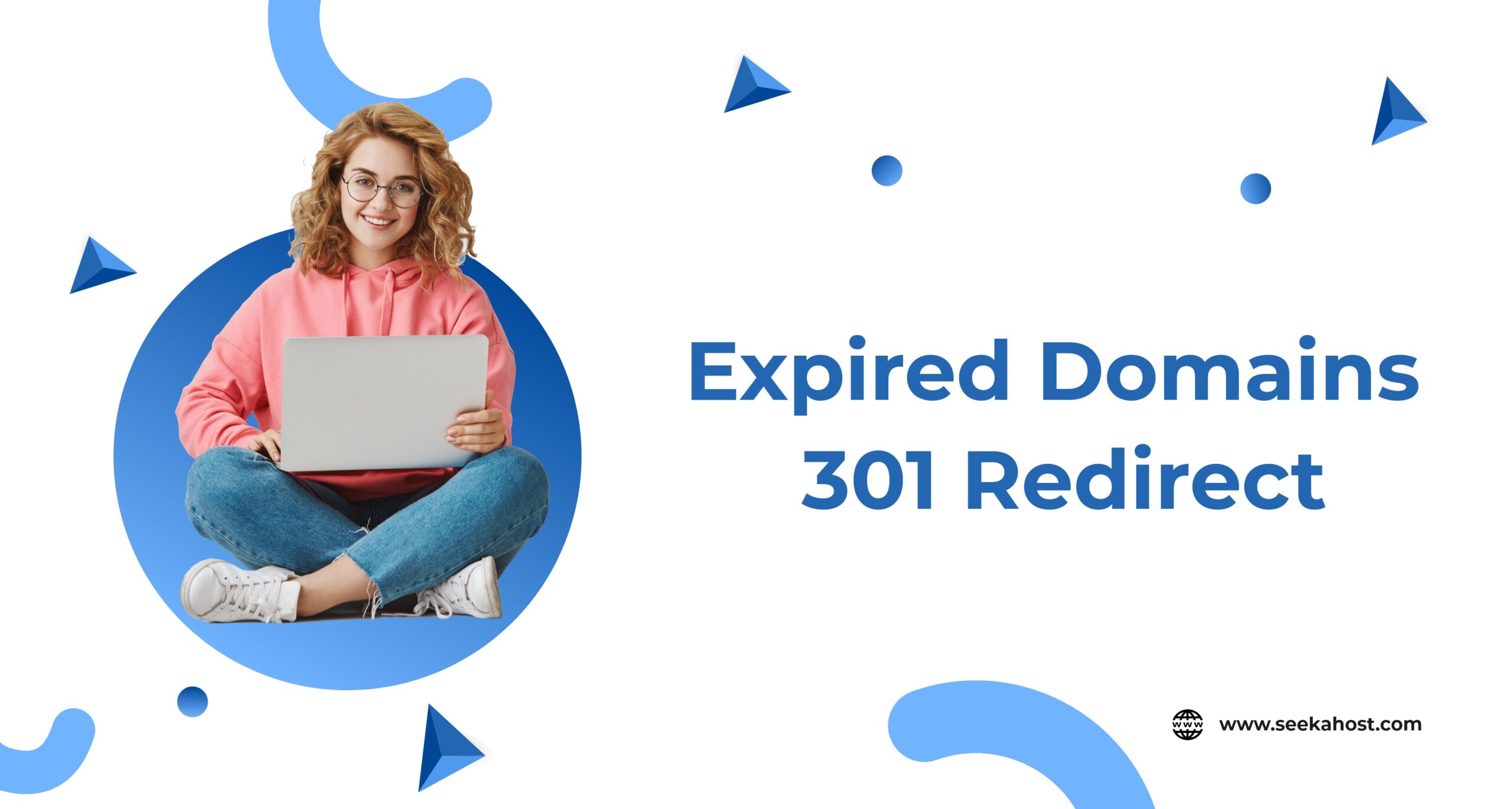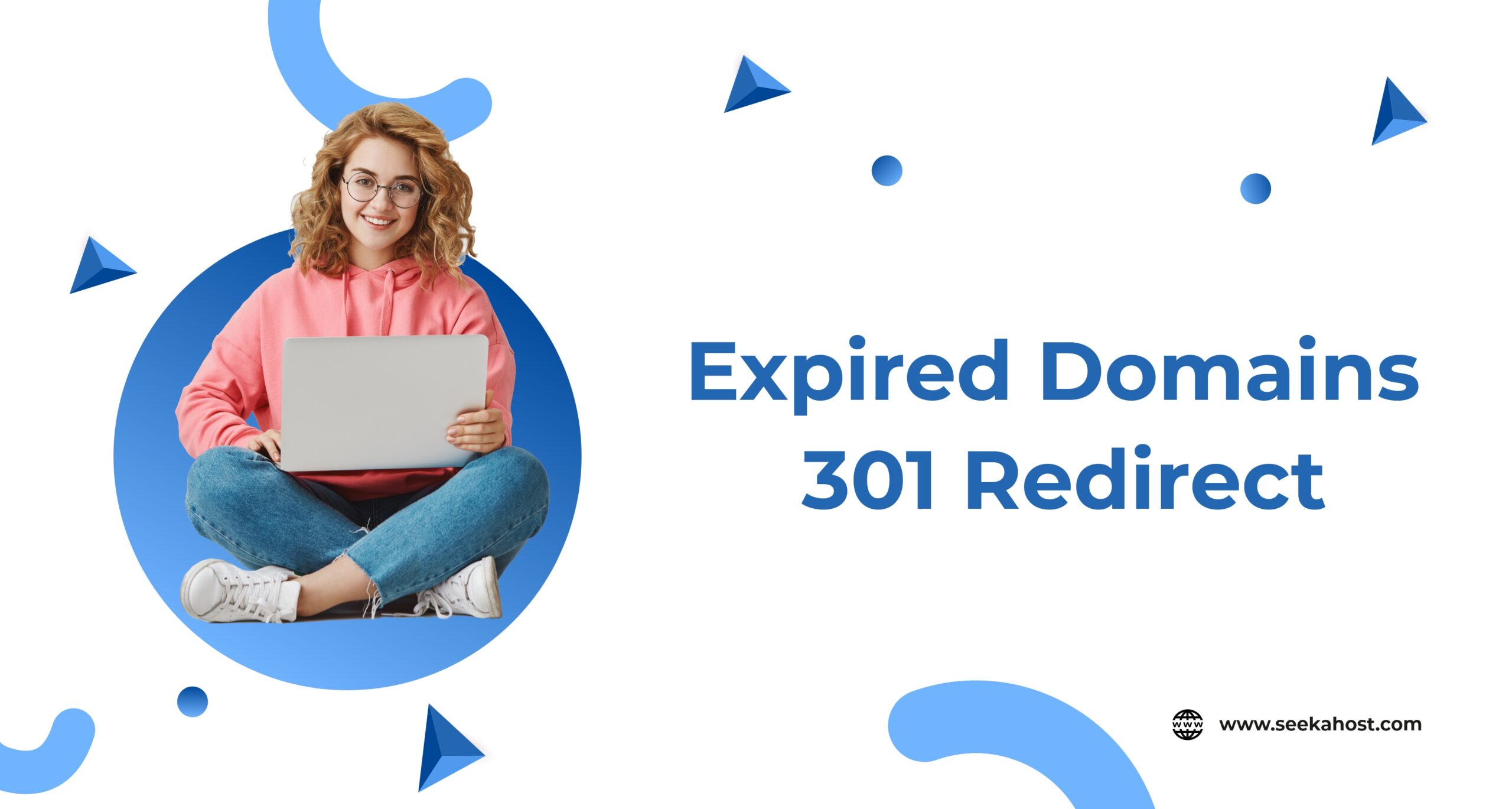 Using Expired Domain for 301 redirection to gain SEO Advantages
Using expired domains 301 redirect must be done right to gain to the SEO advantages or else it could even harm your domain.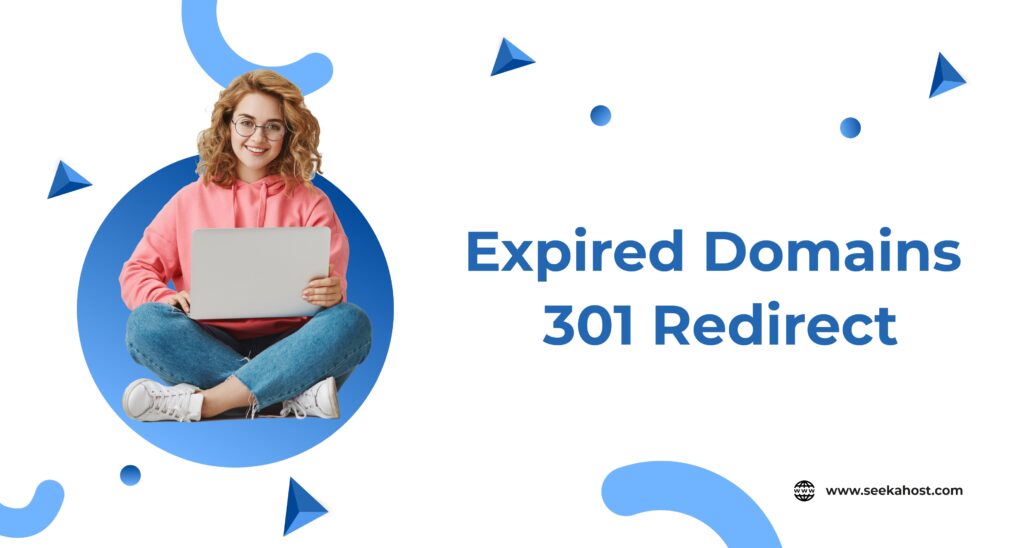 In this guide we will look at how to use expired domains for 301 redirects and how they help SEO boost.
Check the daily dropped expired domains list where you can pick some good aged domains at Expired Domains List: Free Daily Dropped Aged Domain Names.
And if you want to skip reading and just want one of the SeekaHost domain services experts to help you do the 301 redirect to a another domain name, get in touch. We will do that for you or show how to test if that's viable to do so and help you by showing how that should be done. We do provide free of charge Zoom support for al our customers and anyone who wish to buy domain names and or domains transfer to SeekaHost.
About Expired Domains:
Expired domains are those domains that have not been renewed by the company after the contract ended. There can be various reasons why a company does not renew the contract of the domains like the business could have been closed, or the company forgets that the agreement needs renewal, which is a widespread occurrence. 
Whatever the reason might be for the non-renewal, these expired domains have quite a few benefits if used correctly, and anyone can buy these domains, get them registered, and take advantage of them.
Aged dropped expired domains have numerous backlinks, established search engine optimization, authority, and good ranking. There are several ways to use expired domains. 
What does 301 redirect mean?
301 redirect simply means we are telling the search engines, like Google and Bing, that this particular domain (expired) has been permanently moved to another new website. This redirection has its benefits. 
Why use expired domains for 301 redirect?
Expired domains can be used to build authority sites. Since expired domains already have an established/high domain authority and several valuable backlinks, authority sites can be constructed quickly by using them. It is difficult and time-consuming to build authority sites using new domains. Because new domains do not have any presence in search engines, they need to be built from scratch, a target audience needs to be attracted to the website, and it will take a lot of time before the new domain can have high rankings.
The backlinks already present in expired domains can be transferred to a new website. Hence, there will be no need to build links from scratch. We just need to make sure the backlinks of the expired domains are similar to the content of the new website. Otherwise, it can have a negative effect. 
These are some benefits of using expired domains. Now, let's understand how expired domains can be linked to new websites effortlessly. One prevalent and old method is the 301 direction. 
One more best thing you can do is, buy a expired domain with traffic and do the redirection and that will get the best boost if you new site is about the same niche and can facilitate that traffic. However if you mess this up the bounce rate will go high and SEO could tank. So be mindful if you are planning to use a expired domain with traffic and do a 301 redirection to a newly built site's domain.
How is 301 redirection useful?
When domains expire, the backlinks associated with them do not disappear instantly. They remain active for an extended period of time. So when such an expired domain is bought, we also get access to these backlinks.
301 redirecting allows all these backlinks to be used in the new website. It is essential to check that these backlinks are associated, even remotely, with the content of the unique websites. Using 301 redirections on these backlinks helps redirect the specific content that is needed from the expired domain to the new website. 
The 301 redirect method, essentially, transfers/redirects all the juice/content associated with the expired domain to the new website without too many hassles.
Another benefit of 301 direct is that when all these links are passed on to the new website, the SEO ranking of the new website is not affected. In fact, it gives a boost to the SEO ranking because expired domains already have an established SEO ranking, and with all its excellent links being transferred, to the new domain, boosts its ranking. 
It is very important to choose the correct niche for the 301 redirections. If the new website is sports-related, the expired domain needs to have sports-related content. If the new website contains information related to psychology or biology, or even if it's a website related to gardening, expired domains with similar content need to be selected for 301 redirections. 
There is various software that is available for 301 expired redirection domains. Some have been given below:
● Scrapebox: this software helps to find expired domains in large numbers
● Moz Account: this software helps find domain authority, while Scrapebox can search for expired domains.
● Majestic: this is excellent software, as it allows a user to see the ranking of expired domains
● AHREFS: It is an excellent software, as it can information regarding the links pointing to the expired domains. 
301 redirection is a popular method of using expired domains to its full advantage. Redirection can be of several types. If a company wants to redirect their entire domain, it can do so through 301 redirects. They may feel that the selected expired domain has a better name or is more marketable than their present website.
Categories can also be redirected instead of the entire domain. If the company finds a particular category that is relevant to their new website, they can redirect the domain of that specific category instead of redirecting the whole site.
Conclusion:
301 redirection definitely has its benefits, but it is very important to select the correct expired domain to redirect. Domains with excellent backlink profiles contain information relevant to the new website, and the age of the domain needs to be kept in mind before selecting the domain for the 301 redirection.
You can buy good expired domains at https://www.seekahost.com/buy-expired-domains/ and if you are new to expired domains, learn how to buy expired domains the right way.