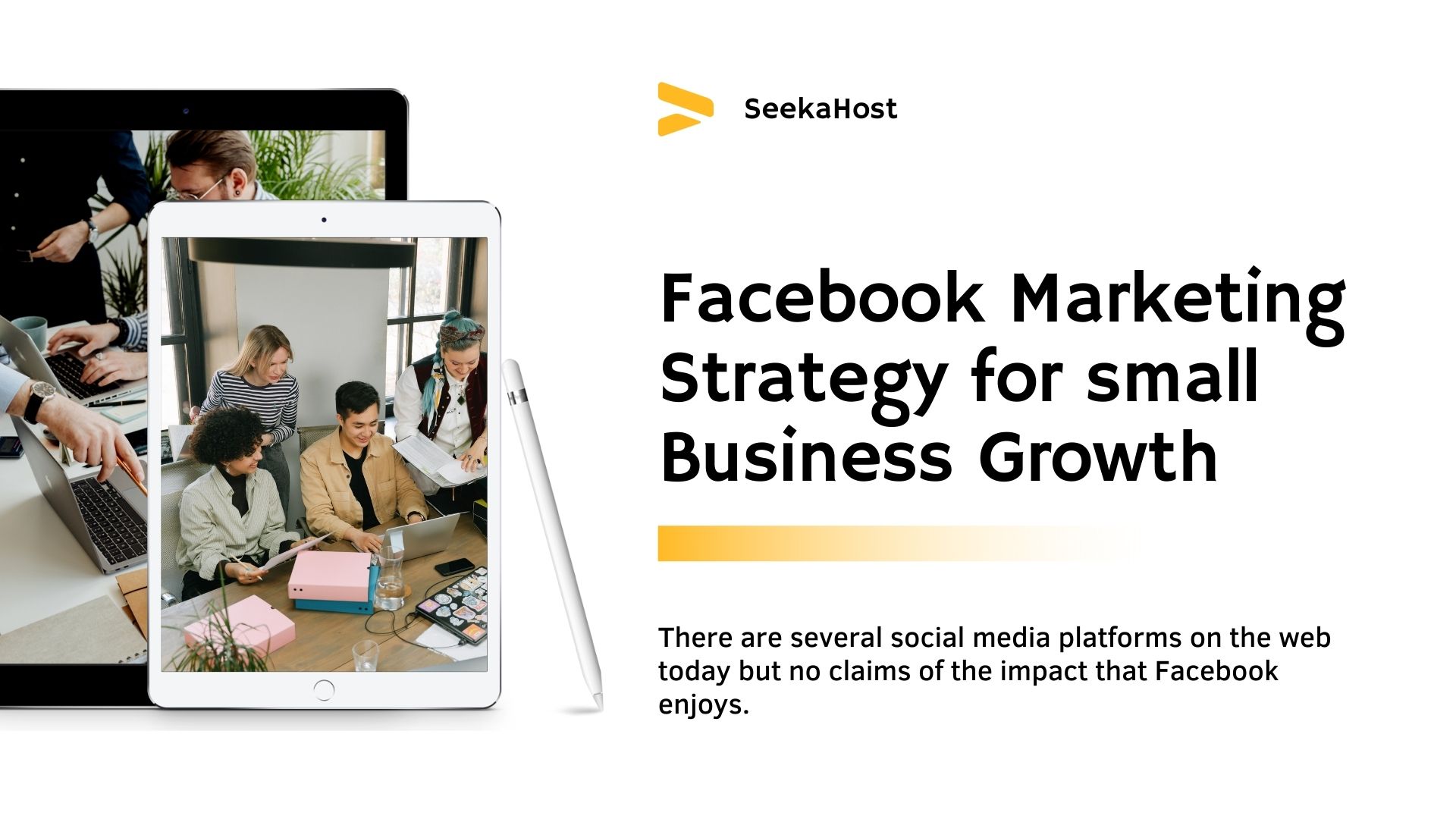 Facebook Marketing Strategy for small Business to Skyrocket sales by acquiring maximum shoppers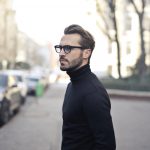 By Ryan Bradman
Looking for the best Facebook marketing strategy for small businesses to Skyrocket sales by acquiring maximum shoppers?
Then this easy to read guide will show it to you.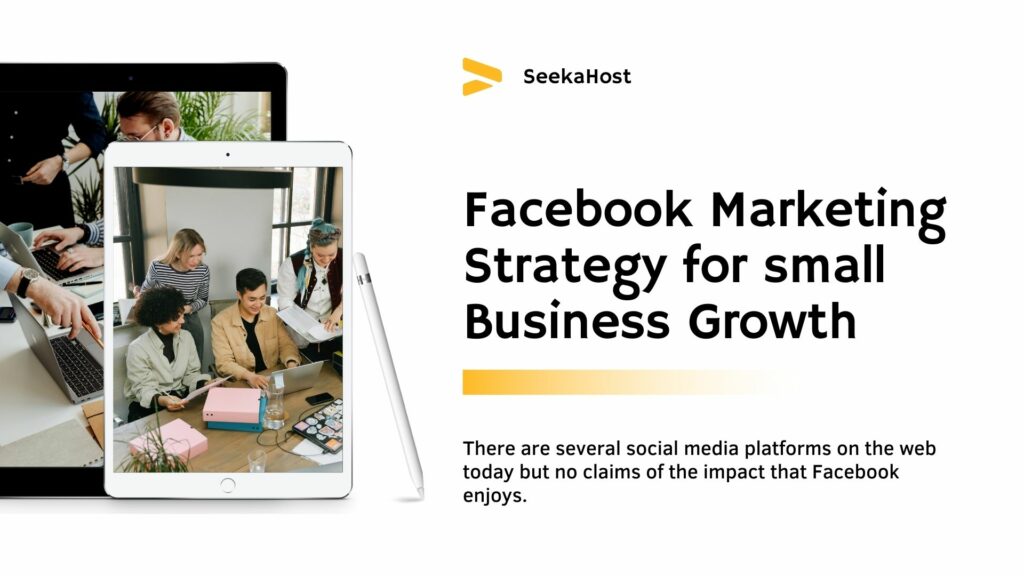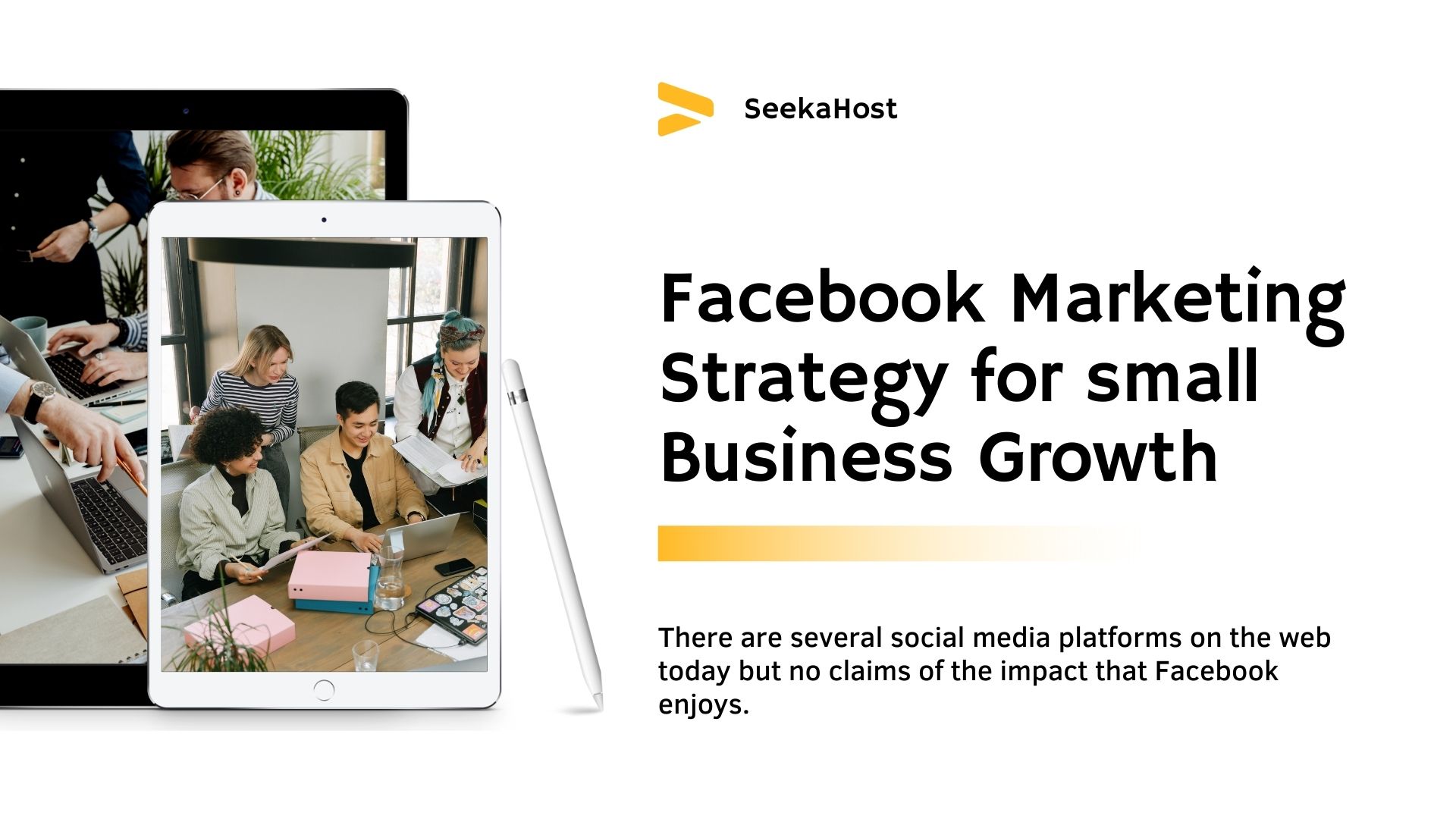 There are several social media platforms on the web today but no claims of the impact that Facebook enjoys.
One of the best things about Facebook is that it is used by people from all walks of life and you can find people of different age groups, profiles, and industries with a diverse set of interests and intent.
By strategically using Facebook you can grow your business in terms of reputation and revenue. Here are a few smart strategies that you can adopt to gain the best business rewards out of your Facebook-related activities:
Use your Facebook Page to its maximum potential
Facebook Pages play an important role in establishing your brand by providing you with a dedicated space where you can engage with the prospects, publish business-related posts and share your industry insights. There are many different ways in which you can creatively use the Facebook page to promote your business and expand your reach. 
One of the secrets to winning the Facebook strategy is to use the different publishing formats in a different, more engaging manner. For instance, product listings can achieve a distinct character by using the services of an expert copywriter. Likewise sharing multiple images of your products- from different angles and highlighting different use instances, can create a better curiosity among the audiences. 
Moreover, you can list events, engage directly with the customers, and share reviews on your Facebook page. Just make sure that there should be consistency in whatever you do. Also, keep the things relevant to your niche and industry to make a better impact on the targeted prospects.
Pro-Tip
One thing to keep in mind is that you should cleverly use fun and entertainment to avoid a serious character that can make your page look so bland. 
Examples
For instance, memes, infographics, and funny videos- related to your niche can make people engage for long and also tickle their lighter side. How creatively and tastefully you entertain your audiences also plays an important part in connecting you with the right people.

Likewise, an educational site can post the exam memes highlighting how the students feel when the time of exam approaches. Likewise, a beauty products company can publish funny content about the last-minute worries of beauty passion when it comes to dressing for a party. 
Use Facebook Advertising for targeted reach
Also termed as Marketplace Ads, Facebook Ads help you get tailored visibility to place your brand in front of your targeted audiences. The beauty of Facebook Ads is that you can filter the reach of your ads by selecting specific gender, age, and other demographics. In that capacity, it gives you better ownership over your ads and allows you to maximize its RoI. 
The visual appeal of these ads is equally engaging with an image, headline, copy from a brief description, and finally a link to the main property that you want to advertise like a blog, eCommerce site, or another Facebook page. So you get a complete package of convincing the audiences and giving them an option to take the desired action.
Salient features of Facebook Ads
Based on Facebook User Data you can target specific demographics like age, education, location, interests, etc.

You can economize the total expenses by setting the specific budget for your ads

You can experiment with different ad formats with the Ad Testing feature by running multiple ad formats simultaneously

Metrics and measurement tools tell you about the overall impact of your ads and allow you to understand the gaps and strengths

You can also advertise for a specific area which is a great tool for the local businesses
Use competitions and contests for creating a community feeling
Social media is all about community and one of the best ways to engage different users is to initiate interesting contests. This is one option that can string together the widely distributed audiences and help you to build a sense of camaraderie among them. 
One of the best strategies to use the contests is to create two teams to encourage camaraderie and then giving them a challenge that will determine the winners- to initiate a healthy competition that prompts engagement. How effectively you create and run contests determine the depth and frequency of active social interactions and promote participation.
 You need to use external apps to create contests. And also refrain from asking the people to like, share comments, or enticing them openly with rewards just to participate in the comment. These things can bring you into the bad books of facebook and genuine audiences. Instead, use your creativity to pump in the level of enthusiasm in the contests to increase engagement.
Promote your posts for a better impression on your followers
One of the easier ways to increase the overall reach of your Facebook ads is to use the Facebook Promoted Ads that allow you to increase the extent of your Facebook posts to the desired level. In this model, you offer a flat rate depending upon the number of impressions and the total reach. If you are interested in marketing a specific post then this is the right model for you.
 While your posts are in the feed of your followers, this isn't a guarantee that your posts will get the required level of engagement, and also the news feed changes its contents and priority depending upon the interaction of an infidel user.
 Besides, the shorter attention span of the users can also limit the potential impact of your news feed. However, when you use the Ormond posts feature the reach for posts increases and its visual impact also gets a new definition allowing you to gel better with your followers. Moreover, it also allows you to expand your reach to the friends of your fans through an added feature. In that capacity, it helps you to multiply the brand impact.
 For setting up the promoted posts you need to click the button that you can spot under your page posts.
Use the Open Graph feature 
 The Open Graph feature of Facebook allows the users to use the app for tagging a user's actions. It helps them to identify different interactions and create a chart based on the same to effectively understand how different posts and interactions impress different demographics. In this feature, you need to connect your users with a third-party app and every interaction on that app will automatically be updated in the Open Graph option.
 That specific app prompts users to sign in directly to Facebook and monitor/record their interactions to accordingly update the OpenGraph. 
 Depending on specific metrics the Open Graph tells you how your customers taste, listen to or see your brand.
Retarget your prospects with FBX (Facebook Exchange)
Retargeting is the major lead puller when it comes to marketing. With Facebook Exchange you can easily target the audiences based on specific metrics like visitors on your eCommerce sites, checking a specific product but leaving it without shopping. FBX allows you to display that specific product ad to those visitors. Due to its personalized appeal, such ad retargeting can help you reignite the interests of the users and also optimize the deals to make it more appealing – either through discounts or gifts. 
One of the best things about this feature is that the Facebook Exchange appears in the place that attracts the maximum attention in the newsfeed of audiences. It empowers you to further enhance the overall impact of ad retargeting.
Note: Caution to be taken when using this feature
While the per click and per impression costs of Facebook Exchange are lower than other competitions in the same brackets, it lags in tech CTR. Hence, if click-through rate is the main objective of your Facebook Exchange then it could be a great strategy for you. However, it is advisable to seriously review your real objectives behind retargeting before giving Facebook Exchange a try.
Conclusion
Facebook plays a very important role in determining the success of your business strategies and when used strategically it can deliver tangible rewards in terms of increased sales, a better reputation, and more interactions.
In this post, we have discussed some of the actionable insights on how to use Facebook the right way to achieve the maximum rewards with the help of strategic and weight concentrated efforts. Based upon the same you can create a checklist and followed it scrupulously to create the desired impact and make your online business successful.