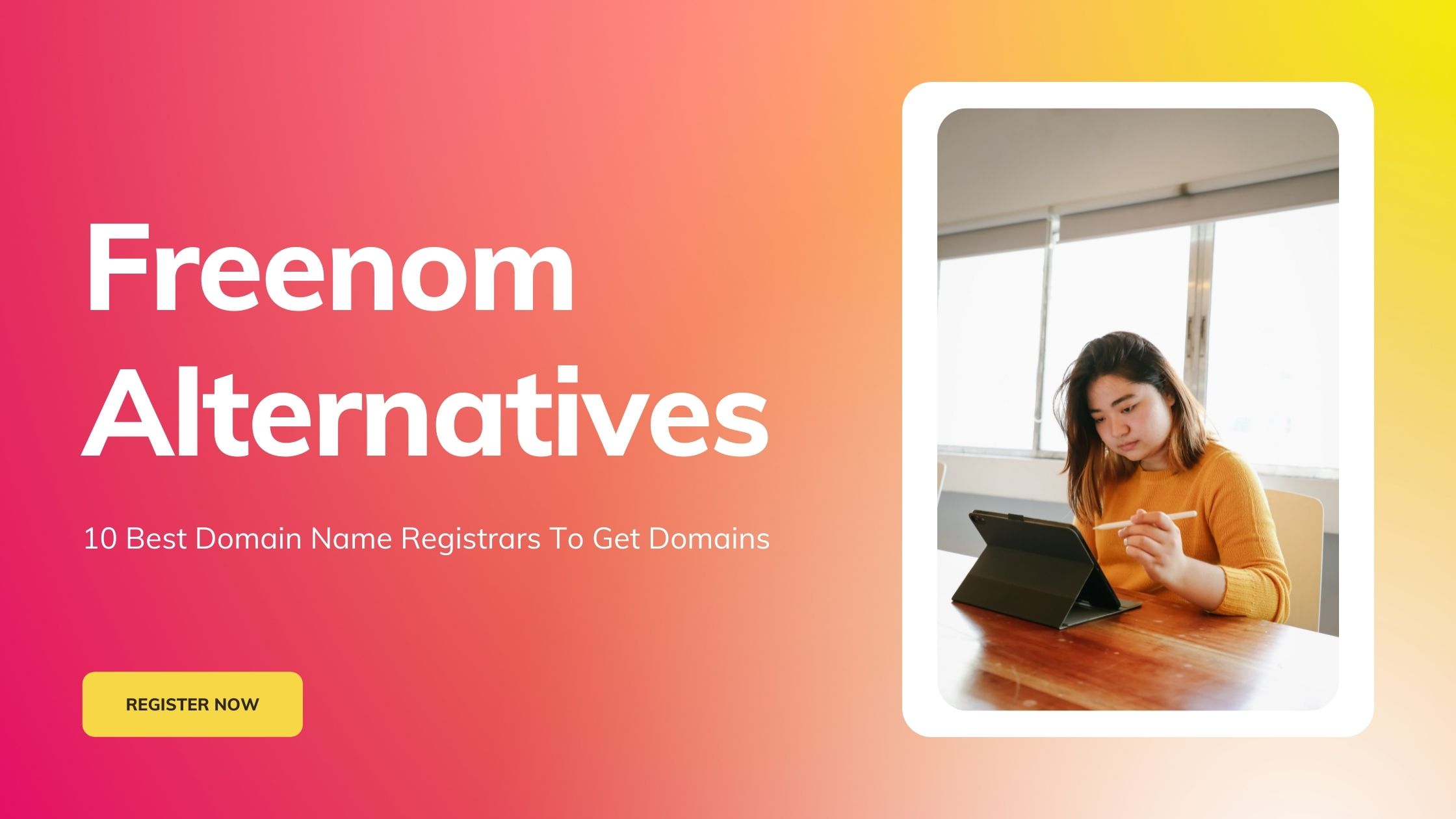 Freenom Alternatives: 10 Best Domain Name Registrars To Get domains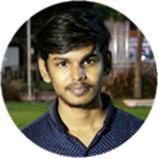 By Aslam Saah
A free domain. Simple checkout process. And seemingly no strings attached.
That's Freenom for you.
Selling domains with .tk, .ml, .gq, .cf, and .ga extensions for absolutely free.
Why would anyone need a Freenom alternative site to something like that?
Because it is a scam (of sorts!).
Once your website starts getting good enough traffic, the domain gets labeled 'FRAUD'. And because you didn't read the T&C correctly, it is only when your traffic-generating site gets taken away from you that you realize that you were just the 'user' of the domain, not the 'license'. That has happened to countless people.
If you don't want that to happen to you, it is best to go for alternatives. These alternatives might not be fully free like Freenom, but these alternatives don't come with unnecessary risks. However, they come with more trust and reliability, straightforward ownership, and several more features too.
If you need a domain for anything more than a pet project that you won't continue for long, it is best to pay for it. Check out the best Freenom alternatives below: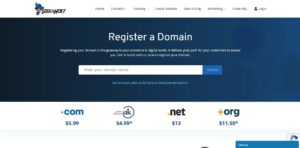 How about a .com domain name for just $5.99?
While that isn't free, it is cheap for sure. And the renewal rates are also not sky-high.
Plus, you get to choose from a wide range of TLDs including .co.uk, .edu, .org, .net, and more. Another advantage of SeekaHost is that you can contact live customer support to help you pick a suitable domain name for your business or brand. With domain cheapest .in domains registration for just 640 INR/yr, you get the following features:
Domain forwarding
Privacy protection
Free email account
DNS management
Domain theft protection
Because domain registration is not the only service that SeekaHost offers, you also get several related services under the same roof. For example, SeekaHost also offers affordable plans starting at $1.25/month.
And with the SeekaHost App, which is a WordPress hosting control panel, you can also manage your multiple domains and blogs from one unified dashboard.
Another valuable resource that SeekaHost offers its customers is the SeekaHost university. That's a gold mine of website building, blog site handling, and site management knowledge nuggets. Whether you are a beginner or a pro, you'd sure learn something new from the expert-produced, informational, and easy-to-follow content.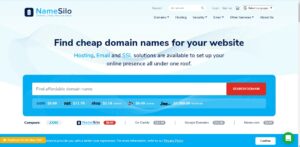 NameSilo offers .com domain names starting at $8.99, along with .net, .shop, .biz, and .inc domain extensions. (Even Freenom charges similar rates for these paid domain extensions.) A large domain provider, it currently boasts over 3 million domains.
Its advantages over Freenom are:
NameSilo is the most useful platform for those who want to buy and sell domains or bulk buy domains.
Bulk domain management services are included.
Additional hosting and email services are available.
Several ongoing discounts and deals.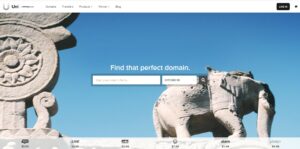 Uniregistry doesn't offer any additional services. And it is a bit on the pricier side. But is an extremely sleek and simple-to-use platform. Its ease of use is what makes it a perfect Freenom alternative for bulk domain buyers who don't want to struggle while buying domains.
Some of its most important features are:
Intuitive domain management and checkout interface.
Instant forwarding to let you forward your domain to Facebook. LinkedIn, or Yelp pages.
An app to manage your domains from your phone/tablet.
Uni Market, the marketplace for domain traders and entrepreneurs.
Free WHOIS database privacy.
Two-factor authentication and protection against impersonation.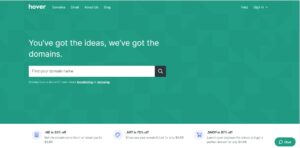 Hover is another out and out domain registration service provider. They don't offer hosting or other related website development and management services. Domains are their primary focus and that's what makes them so good at it.
Some features that make Hover worth a shot:
Email services are available at affordable rates.
Free 2FA and WHOIS privacy.
Makes connecting the domain to web hosts extremely easy.
Reliable and easy-to-use interface.
Extremely accessible customer support.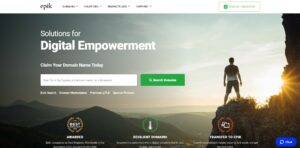 Often nicknamed 'The Swiss Bank Of Domains', Epik is a domain registrar with a special focus on privacy and security. If that's what you are after, Epik is an epic choice.
Epik features that make it a worthy Freenom alternative:
Add-on hosting services are available.
A developed marketplace for buying and selling domains. The marketplace aids domain investment with unique features like pre-order and an expired domain watch.
Email and site builder are also available from the same service provider at an affordable rate.
WHOIS privacy and DDOS protection at no additional cost.
Resilient domains are available. This package includes highly secure web hosting and domain registration suitable for high-value projects.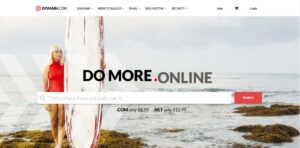 An industry veteran, Domain.com has been around since 1998 and today has over a million registered domains. It doesn't boast of out-of-the-world features or rock bottom rates. But does offer the simplicity that beginner webmasters would value.
Domain.com's noteworthy features include:
Aside from the Big 3 domain extensions, the rates are pretty affordable.
Paid domain privacy feature that comes with a malware scan.
Web hosting, email, and website builder services can be availed as an add-on.
Helpful customer support.
Video tutorials who need help in getting started in the web world.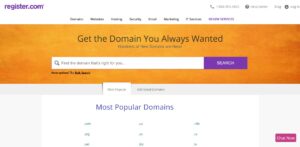 Register.com might not have special features or something truly unique to boast of, but it offers great package deals. And it is simple, which makes it a go-to option for those who want to wheel away from Freenom.
Some of the features that make it a good enough pick, include:
Well-priced email add-on.
Website builder package that comes bundled with a domain name and personalized email at affordable rates.
WordPress and other regular hosting add-ons are available.
IT, SEO, and marketing service can be availed additionally from the same platform.
Expired domain bidding features.
Tools like bulk registration and resale inventory that make operation simpler for domain entrepreneurs.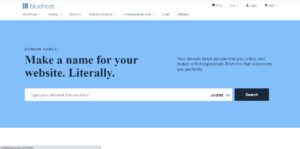 Bluehost Domain is another domain registration, service provider. They manage about 2 million domain names and offer both hosting setups and domain registration. .com domains Starting with $12.99 along with .net, .org, .tech, .co, .blog, .website, .me. its prices are notably higher. But price alone isn't everything, and its advantages have made the prices worth it for millions.
Advantages over Freenom are:
Free domain name for 1st year.
Transferring a domain is easy.
Bluehost's domain privacy feature also scans your website for malware
Great customer support 24/7, including a robust knowledge base and very responsive customer service agents
Email services are available at affordable rates.
Dnsimple.com comes with a slightly higher price where they make that price worth with their unique features. They offer DNS hosting with 320 TLD under them. They have an API service to make mostly automated which time save.
Advantages over Freenom are:
They safeguard domains with DDoS Defense, account security, registration security, and domain security makes stress-free.
Automatically sync your zone to or from other DNS providers secondary DNS configurations
With automated domain transfer locks, they prevent unexpected domain transfers
Give DNSSEC and automatic key rotation to ensure domains are more secure.
Have API support to manage all domains and auto-update services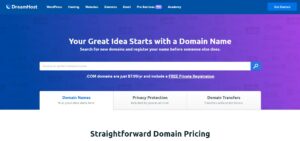 With over 20 years of hosting experience and 4 lakh customers in over 100 countries from the start of their company in 1997, Dreamhost.com will give you trust. Their price for .com starts reasonably at $7.99. They have promotional hosting offers available for new account registrations. The promotional domain offers for all customers.
Advantages over Freenom are:
WHOIS Domain Privacy is free for your domain and will renew automatically.
Proxy addresses to protect email is automatically forwarded to your email address
Managing all your domains from one account
Complete DNS management with their simple custom Panel
Transfer is made easy by making your domains come under one account
More Ways To Get A Free Domain
If you are in search of nothing else but just a free domain, you still have a few Freenom alternatives to consider.
Your options for a truly free domain name (without risks, with reputable extensions) include:
1. Website Builders
Many website builders (like Wix, for example), come with hosting and a free domain name for the first year. So if your website is built on one such platform, you should register a domain name with them. This way you'd be able to save at least the first-year charges of the domain name. And hopefully, with good service and your efforts, you'd easily be able to afford to pay for a domain after a year of having run your website.
2. Hosting Providers
If your website builder doesn't come with hosting (like WordPress.org) you'd have to get hosting.
And several hosting providers do provide free domain registration for the first year. So even if you just have the budget for hosting today, you can pick your host wisely, get a free .com, .net, .edu, or other country-level TLD.
That's a wrap on my list of Freenom alternatives, pick the one that suits you the best and buy a legit domain today.
To register your .com domain with SeekaHost, visit our registration page, pay just $5.99, and get started today.