Want to Start A Web Design Business from Home? This everything you must know about starting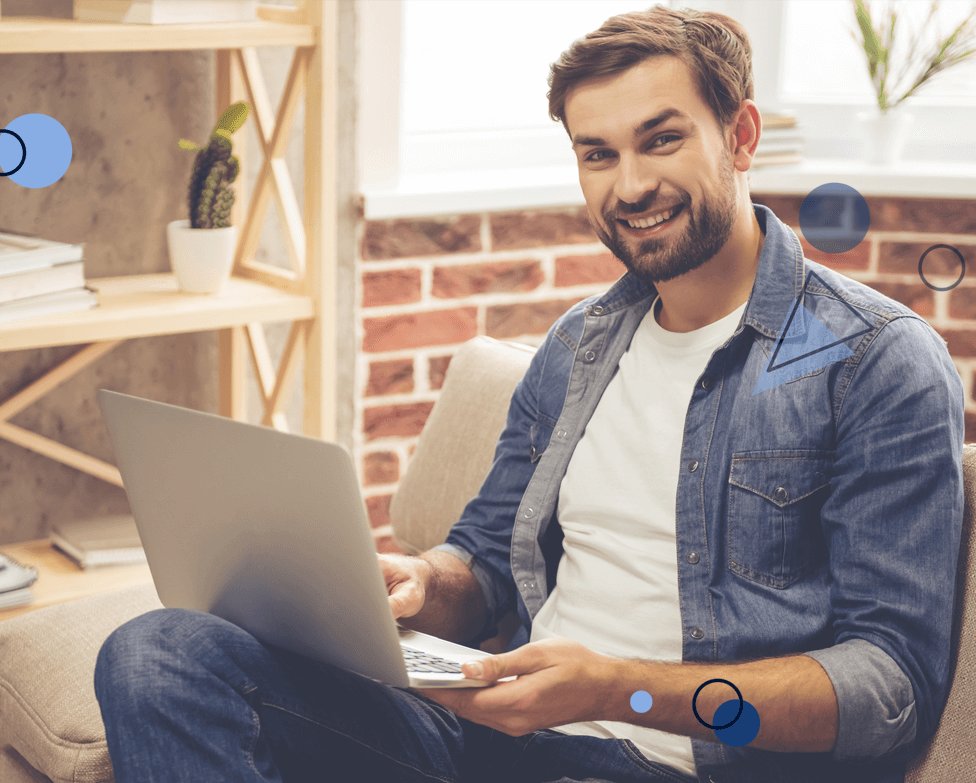 By John
Learn how to start a web design business from home
I see many people learning web design and development skills to start their freelance business from home.
After you must have finished learning the necessary web design skills, how you can start up a web design agency should be the next thing on the front burner!
Starting a web design business from scratch may seem terrifying at first, but if you diligently follow the guidelines shared in this post, you'll most definitely be able to startup your web design agency, and have it up and running in no time.
However, if the prospect of starting a web design agency seems a bit overwhelming for you, there is still the option of pitching for jobs on Freelance websites and using your skills to earn some income. But for you reading this post, it's obvious you'd like an attempt at building a web design business of your own.
You can start as a freelancer and grow to an agency level with multiple designers and developers like Fernando Raymond has done at ClickDo web design agency.
Why start a freelance web design business? 
There could be many reasons and if you were like me, then it's most probably to achieve freedom do something you will enjoy.
And perhaps you'd rather not toil away your time, or continuously get bogged down by the stress of working a 9-to-5 kind of job! So, are you willing to take the entrepreneurship risk for a chance at something far better?
What is Web Design?
The different skills and disciplines involved in the building and maintenance of websites are what is known as web design. It encompasses web authoring, graphic and interface design; including proprietary software, user experience design, and of course, search engine optimization.
While many web designers work within a team covering the different aspects of the design process, but there are some designers who cover all the aspects themselves. Albeit, the term web design is originally used to describe only the design process relating to the front-end (client-side) design of a website.
It partially overlaps with web mastering in the broader scope of web development, as web designers are expected to have the ability to work with markup, the language specified code for formatting, both layout and style.
And these specific skills will be needed in the starting of your web design business, including:
User Experience (UX) design
Social media marketing, and SEO (Search Engine Optimization)
In-depth knowledge of HTML and CSS coding
Conversant with Designing software such as Photoshop and Illustrator
Copywriting and photo editing
Mobile & Responsive web design
Therefore, if you're working towards starting a web design agency, it is mandatory that you must have mastered these crucial skills. However, you can get the online SEO course and learn how to rank websites higher on search engines.
Guidelines for Starting A Web Design Business
These guidelines include the first steps you'll need to take before starting a web design business, and successfully follow through the processes.
1. Create A Business Plan
You'll need to start by applying for a business name registration and license for your web design agency.
While most people see a business plan as out-ward facing documents intended only for securing investments funding, which you create once and then forget about it.
But that is far off base as business plans are primarily inward-facing, and particularly about you and your business, on how to get the structure on paper, including the goals and mission, and of course the future forecast.
2. Get Your Website & Online Portfolio Ready
As a web design agency, getting your business website is a must, and serves as a proof of your expertise, with your skills design the website to show how you're different from the competitors. So you can start by searching a domain name and affordable business hosting plan, to create your business website.
Also, it is equally important to build your business portfolio, which is essentially a list of clientele you've worked for because when approaching new prospects, they'll likely ask to see samples of your past works.
The easy way to build a portfolio is to volunteer to build free websites, by designing for charity. You can offer initial clients the redesign of websites for free in return for referral marketing, which will help your company to get more clients. And these initial jobs will serve as your portfolio and attract new customers.
And don't forget to request that your "client" should provide a testimonial if they are satisfied with your work while letting them know beforehand that you'll be publishing all the testimonials on your business website as well.
3. Build Your Team
Once your business website is live, then you should think of getting extra hands on board, as the business of web design isn't what an individual can undertake alone, with several job aspects requiring urgent attention.
But, it is best to try to build a small team for a start, with members bringing different expertise to cover every aspect of the web design business model. And remember that you don't have to employ in-house expert designers, as you can build a remote team for your web design business at a more affordable cost.
You don't have to settle for average designers or amateurs, look for the very best of designers for your team by using the remote job strategy combined with the outsourcing of jobs to get an amazing workforce.
4. Marketing & Promotion Strategy
Now that everything is set up, you need to promote your web design business to get noticed, as you'll never get clients if you sit down hoping for prospects to find your business website.
You can start by creating a unique brand for your business. Get involved with content marketing strategy by the creation of blog to target different keywords related to your industry and choose the right social networking platforms to promote your business.
Don't try to conquer all the social media platforms, instead, find the perfect one that's suitable for your business model with the right audience and invest massively in it. And there's no denying the fact that if you're running a business in 2020, you'll need to be on social media because that is where your clients are, and therefore where you should focus your marketing reach.
Conclusion
Now you know how to start a web design business from home with almost no money using WordPress. However, try to master your design and development skills so you can grow your freelance business to agency level and hire more staff.
Always remember, the launching of a business website is almost half of the whole process, and equally important to survive in the highly competitive web design field.
Don't worry if you don't hit a record number of clients within a few months, just stick to your business model and continue to deliver great design job for all clients.
It sure takes some time to build that needed reputation and only a matter of time before you start getting an influx of clients on your business website.