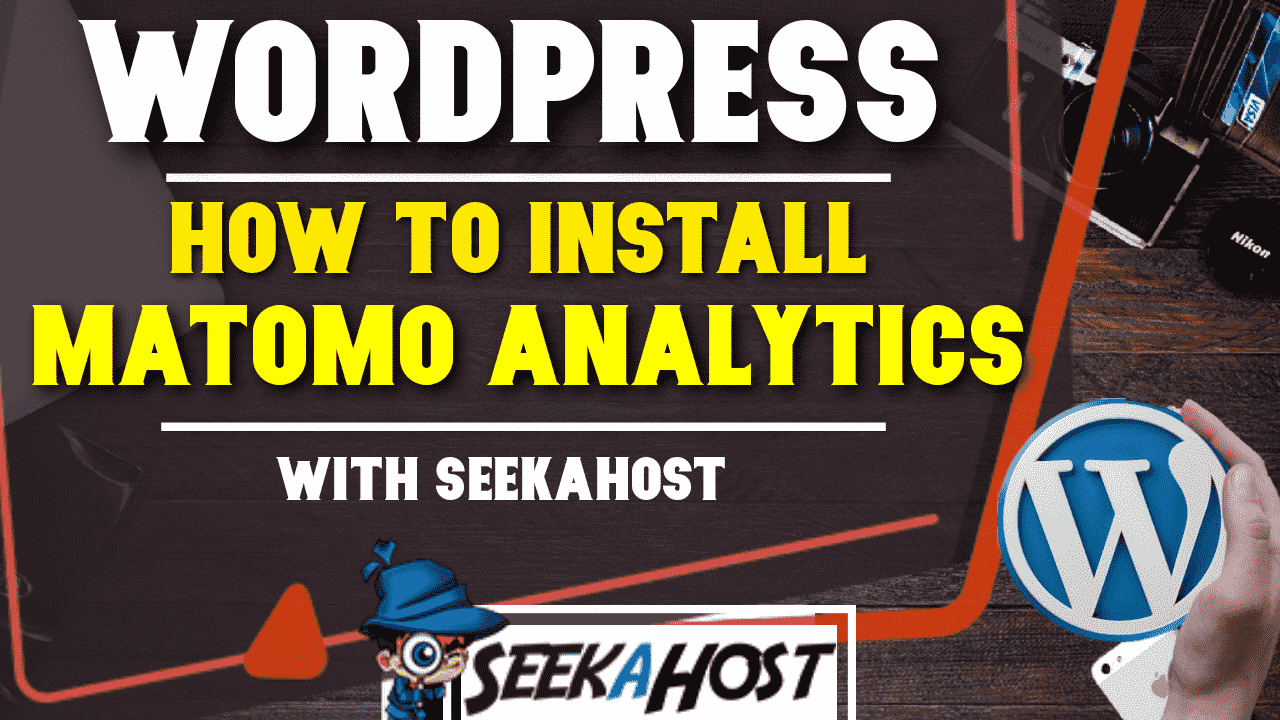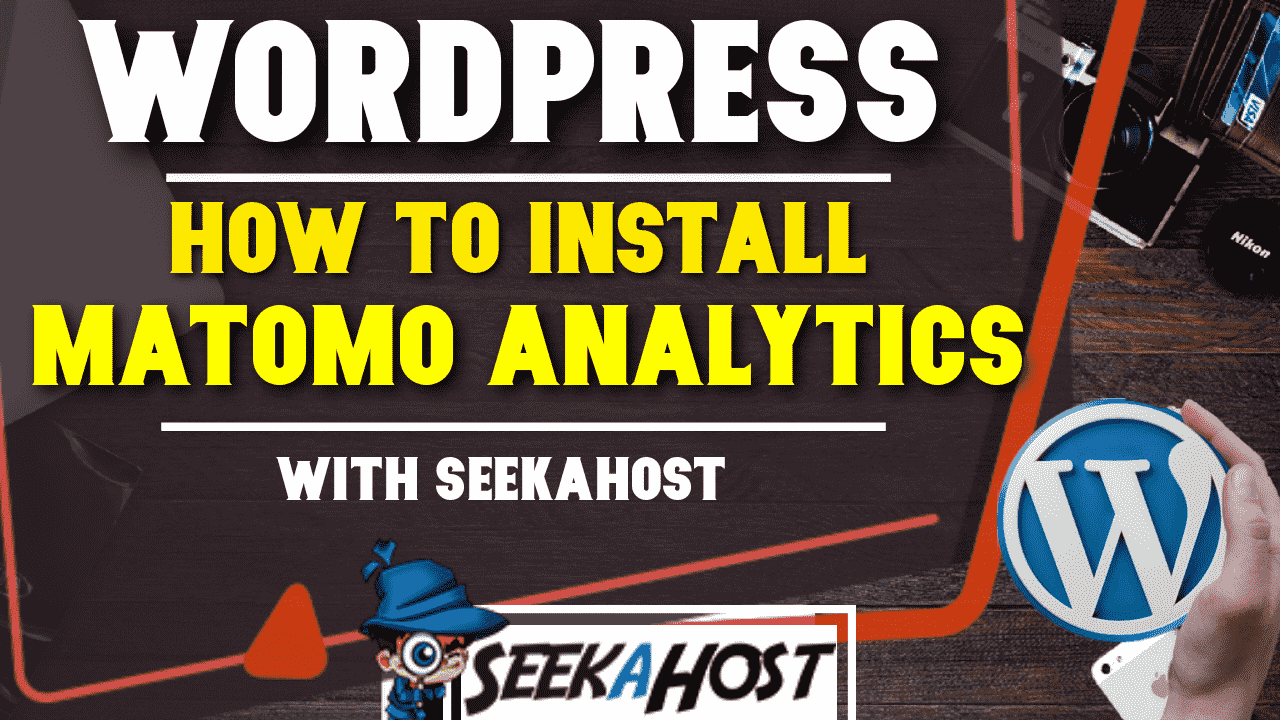 How to Install and Use Matomo Analytics
Are you looking for a great new analytics plugin with loads of features and complete data control? Matomo Analytics is the plugin for you.
What Is Matomo Analytics?
Matomo is a great alternative to Google Analytics that is based on keeping yours and your customer data completely private.
Matomo "With 100% data ownership you get the power to protect your user's privacy. You know where your data is stored and what's happening to it, without external influence."
With 100% ownership you will need to make sure your site is secure check out our video here on how to secure your site in only a few steps.
Install and Use Matomo Analytics
Installation Guide For Matomo Analytics
From your WordPress Dashboard go to plugins and then add new.
Use the search bar and search for Matomo Analytics.
Click Install, and after a few seconds click activate.
Configure Settings
Features Included in Matomo Analytics
Open source
Minimise risk with a secure, transparent platform that's been thoroughly tested by hundreds of contributors. 
100% accurate data
No data sampling means you can make impactful decisions based on 100% accurate reporting.
Import GA data
No need to sacrifice your historical Google Analytics data as you can import your GA data directly into your Matomo.
No data limitations
Get an unlimited number of websites, users and segments. There's also no limitation on how much data you store.
Enhanced insights
The comprehensive range of features gives you actionable insights and a complete picture of your customers.
Easy to use
Easily navigate through a user-friendly interface to get the data you need, faster.
Great Features and Easy Data Display of Analytics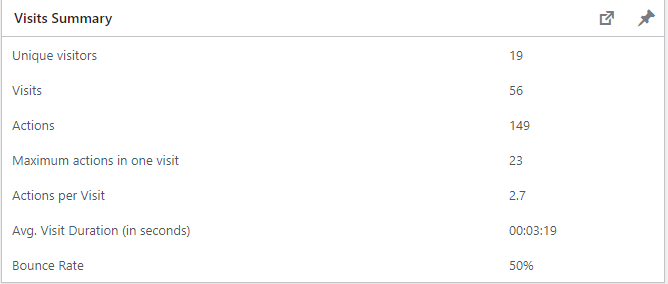 Matomo displays all the relevant information you need clearly on its main Dashboard. From views, unique views, countries, devices used even the resolution of the device the viewers used to see your page.
It really has covered almost all option here in terms of data that you can use to better your site. Not only this they do have a more in depth site that you can access from your dashboard by clicking the see full report button.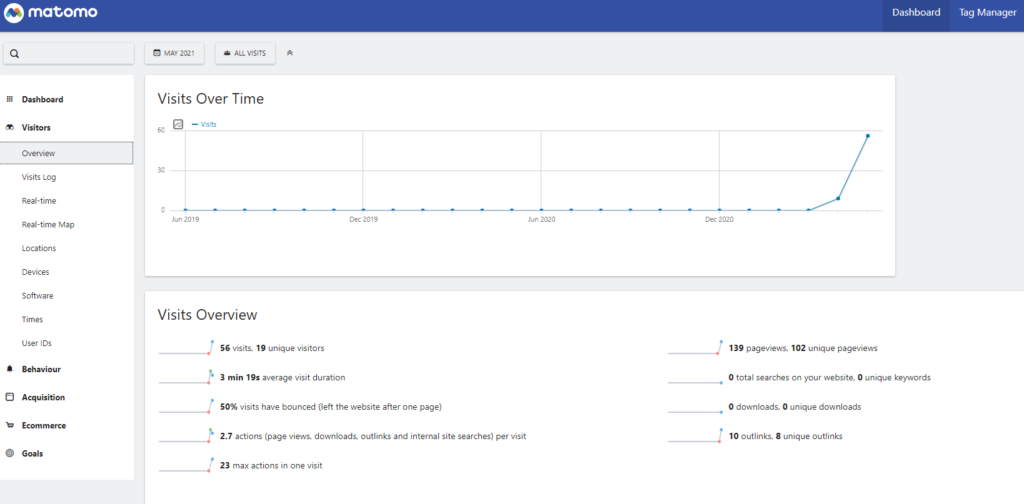 Data Collection
One of the main Pro's for this plugin is the fact you keep 100% of yours and your customer data. This is rare these day with large companies collecting more and more data about everyone and they way they use the internet.
So this way you can gain the valuable information you need to grow your site with out sharing it with other search engines or companies.
Of course if you are going to be holding 100% of the data you need to make sure your site it secure. If you havent already then check out our Video Tutorial on how to Secure Your Site.
Secure Your WordPress Site