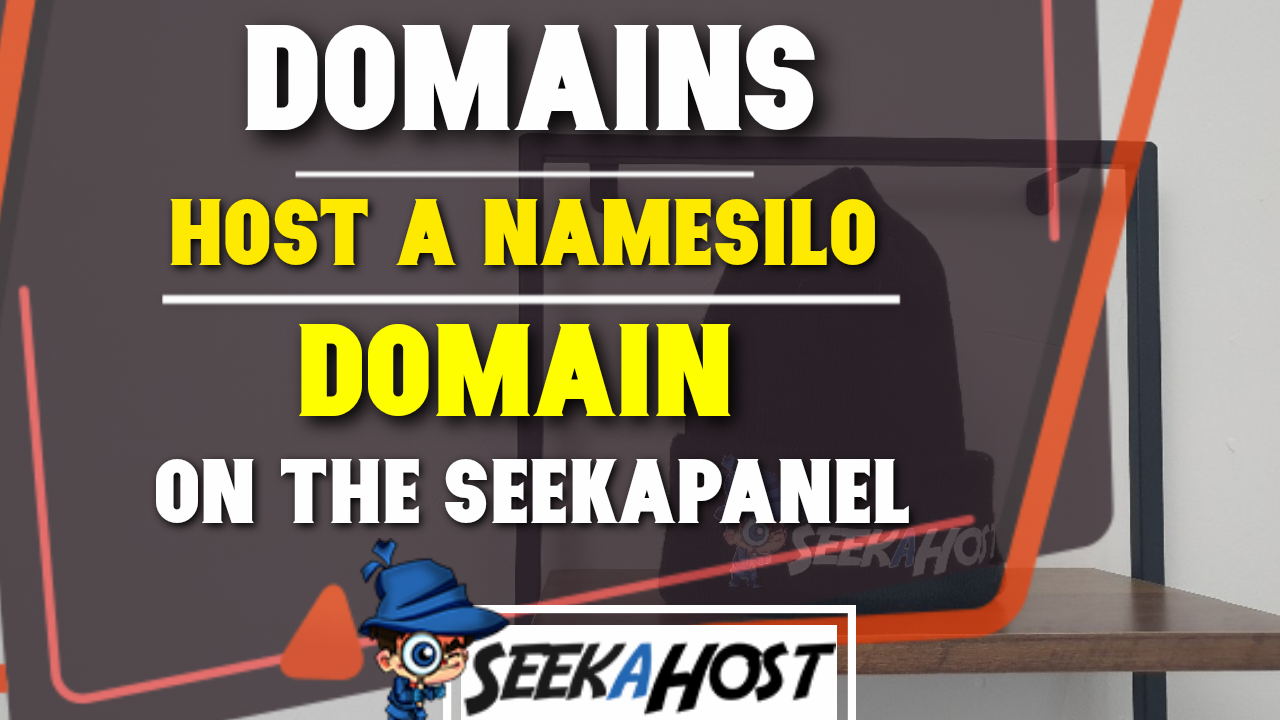 Namesilo Review: Alternative Domain Registration And Web Hosting
Looking for the best Namesilo review with an easy alternative for domain registration and web hosting?
Then read this detailed guide on how to use the seekahost.app register domain names and host them easily in just a few clicks. You get free SSL and a mail address as well.

Namesilo Alternative Domain Registration with SeekaHost.App
As the best Namesilo alternative for domain registration, we have specifically designed this feature with customers in mind. Unlike Namesilo where you have hundreds of options all in small images and usually in one page. Making it hard to find what specifically you are looking for and it reminds me a lot of a spam page you find connected to an expired domain.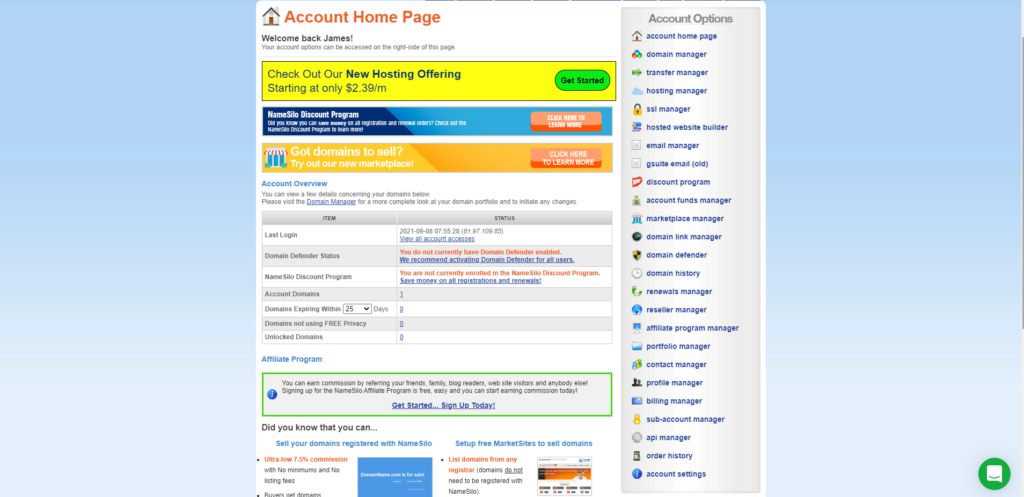 At SeekaHost we like to keep everything simple but highly effective. Leaving all the most important features that you will need easily accessible. From our easy to use domain registration to our custom-built dashboard where you can hold all your hosting and domain in one easy to manage place.
You can not only register a domain from our main page but also within your SeekaHost Portal. We understand that whether it is for a PBN and you need to get an expired domain as quickly as possible or just for day to day browsing and ease or purchase for your domain, that you want to be able to find the perfect domain for you and register it with out any hassle.
With huge sales going on (currently up to 50% off .com domains) you always going to get the best price for your domain. But also have easy to set up hosting that is great value with great features for your domain.
Namesilo Alternative For Web Hosting
Along with domains we also offer one of the easiest Web Hosting services around. With easy 1 click setup for WordPress of PBN blogs. Meaning you simply tap one button and insert your domain information to connect them ready for the nameserver change. Or our free SSL certificate that you get for every PBN blog or WordPress site you host with us.
Meaning you can send data through your site more securely with the https (showing a padlock) rather than the unsecure http. This adds a layer of security to your site already against other phishing sites but also will appear much more professional to your visitors.
We take being one of the best Namesilo Alternative For Web Hosting very seriously. Not only will you get free SSL certificate but also a free Business Email for your domain on any WordPress package.
These emails are extremely simple to set up and only require you to create the start of your email address and the password. Tap create and you have a business email to get started with straight away. I have set up many Gmail or outlook emails in my life and this was faster and easier than all of the other options mentioned.
This can be especially handy if you're trying to set up a WordPress email with no luck. This simple solution gives your a professional business email in minutes.
Best Namesilo Alternative for PBN Blogs
We know many people have been using Namesilo since they wanted easy to use multiple IP hosting to host their private blog networks. And some of our customers have been asking for domain registration to be done in SeekaPanel. So we have provided the easiest to use and best pricing for domains.
You can register expired domains and buy domain names.
Here at SeekaHost, we specialise in PBN blogs. For anyone unaware of what this is, it's a Private Blog Network. A way to grow your main sites or customer sites in a consultancy by means of backlinks created your network.
Being experts in the field, the whole process has been designed to leave 0n footprints with setup of your hosting or domains. Footprints are a huge part of PBN's as we know you want to stay below the radar and keep your network strong and effective.
Unique IP Address for Each PBN Blog
Each blog you get, whether it be 1, 5 or 50 will all get a separate IP. This is as not to show that the whole network isn't controlled by one entity. If you run a blog on one shared IP, search engines will soon find that you are in fact just running the whole network yourself and negatively rate the blogs. Meaning less traffic. SO by having you IP's different and on servers all around the world you are spreading your network and making it much less detectable.
Separate NameServers with Each PBN Blog
Nameservers can be another giveaway. Especially your whole network has got on shared nameserver (the connection between your domain and hosting). So for this reason every single blog you will get with us has a unique nameserver based on your domain. Making every single one individual.
Servers All Around The World
Often people will warn you not to use one registrar for your domains as it will leave a footprint. Now this isnt exactly un true, how ever we have set up our services so that all the blogs are run through different servers around the world. Meaning you can run hundreds of blogs with SeekaHost with out the worry of leaving a footprint.

How to Connect a Namesilo Domain to SeekaHost Hosting
Finally let's go over you can still enjoy many of our free features even if you have a domain with namesilo already. Following the video below you are able to easily change the nameservers over on namesilo and add it to hosting with SeekaHost.
Meaning that you can enjoy free features like SSL, Business Email, DDOSS protection, Anti Malware Scans and much more. We don't limit you to your WordPress functions either like other hosting services do, where you might try and use a plugin and find you need to pay extra. All the features that come with WordPress are available to you.
Not only this we have a huge selection of tutorials on our YouTube, starting from simply plugin installations, creating blogs, how to get backlinks and almost anything else you might need along the way to create your perfect Website.
Conclusion
We are proud of the service we offer to customers as we want everyone to get online, whether it be to create an online CV, further your career in a certain subject, share your content, or simply voice an option.
Creating a site/blog is the perfect way to do this. We work hard to be the best Namesilo Alternative Domain Registration And Web Hosting.
If you feel we have anything to improve on please let us know via customer support or by sending us an email and we will be happy to help and improve our services even further.
You can search for domains and register with SeekaHost.