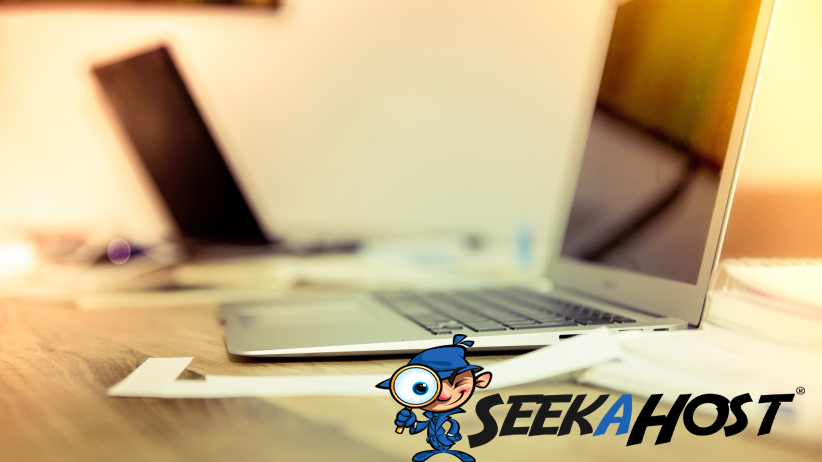 Reseller Hosting For PBN – Should You Get Reseller Or Best Private Blog Network Hosting?
Are you in the SEO business and managing hundreds or thousands or PBNs online? – Then you may be in need of PBN hosting reseller options to sell your hosting services for clients.  On this page, you will learn everything about reseller hosting for PBN from the best private blog network hosting services provider in the world.
It is common knowledge that the number one cause for de-indexing of PBNs comes from bad hosting. While cheaper hosting seems really cool, it puts great risk on all your hosted sites. These hosting options are often 'bad company' with less carefully run PBNs which may ultimately lead to yours being axed too.
If you want your PBNs to last, you need to choose a great hosting plan that will hide them in plain sight among thousands of other real websites.
What Is PBN hosting?
PBN hosting involves acquiring SEO hosting services for your newly acquired expired domains. These domains require to be designed and hosted to contribute to your SEO rankings. Web hosting will be used to host blogs that are purely used for SEO purposes. The PBN hosting comes with unique IPs that hide your websites among billions of other within the internet.
Why Would You Need PBN Hosting?
Most SEO service providers use private blog networks (PBNs) to improve their SEO rankings. They are used for SEO advantages to increase the ranks of business websites. While most search engines do not accept people paying for sponsored links or articles for the sole purpose of building backlinks, it is still widely common.
Bad hosting plans may cause your PBNs to be penalized and de-indexed. You may lose everything by using an SEO hosting plan that leaves behind footprints. You need to choose a reliable host. A web host with minimal downtime, superfast load times, easy to use and is secure. The host should also offer cost-effective services and of course leave no footprints behind.
SeekaHost PBN Hosting Service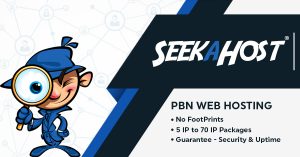 Over the course of the last five years, we have established ourselves as the leading PBN hosting service for PBN networks. We provide cheap web hosting services for bloggers who intended to use SEO hosting to boost their rankings.
After our founder Fernando started a PBN Demystified Facebook Group, he realised most webmasters required a reliable web hosting platform for their newly acquired domains. Our services since then have set an industry standard for quality and safe web hosting. We are proud to have over 13000 happy customers around the globe who enjoy our services.
Our dream is to offer excellent and affordable web hosting for their private blogs and websites. Our hosting also assures of web security with the necessary tools in place to secure your sites. With Seekahost PBN hosting, you are assured of zero hosting footprints allowing your sites to hide plainly among hundreds of real and legitimate business websites.
Growing Your SEO Skills With Our Hosting Service.
We understand that good ranking of your websites means more visits and cash flow to your sites. Our affordable PBN hosting plans come with free lifetime access to ClickDo online SEO training academy when you buy it as an annual package. We meant it when we promised to help you grow your business till the end of time.
Even better, when you purchase the 10 IP plan or higher, you get full access to the local SEO blueprint developed by our founder, Fernando. You will get to learn about the latest SEO services and tricks to hacking the ranking menace. You also get to add your knowledge about how to build a thriving SEO business and finally expand the consultancy services you currently offer.
What are you waiting for? Join the over 13000 satisfied clients who have entrusted us to host their PBNs and grow their businesses.
What Do You Look For When Buying PBN Hosting?
There are many factors that make up a perfect hosting plan suitable for your PBNs. You do not want all your blogs to be hosted in a web host that will finally lose all your domains and websites. Here are some of the factors to consider;
The number of sites you can host- A good site will allow multiple domains to be hosted on their platform. Some of the poor hosts will only allow the hosting of a single domain, restricting your ability to set up a perfect PBN network.
C-panel- The admin panel makes it easier for you to set up your site. The hosting company should provide an easy and clear method to upload and review information put up in the sites.
WP Support- A good hosting site worth its name ought to have a one-click WP install plugin. You don't have to manually install all the sites.
Security- The web hosting should provide excellent security features to protect your sites from malware and viruses. Security lapses on their end will cause your sites to be de-indexed within no time
Customer support- A great hosting company will provide 24/7 technical support to their customers. They should have the technical expertise and knowledge to handle all queries about their hosting.
How Can SeekaHost PBN Hosting Service Help?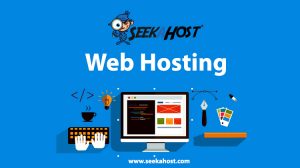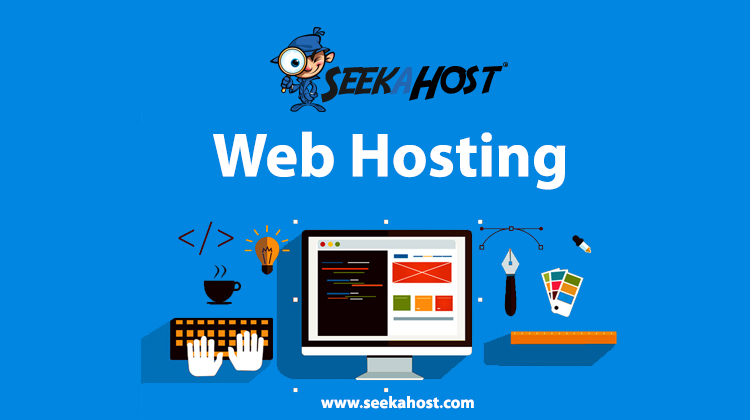 SeekaHost is your best choice to grow your PBN domains for the best SEO advantage. Here are some of the reasons why;
You get an individual cPanel account for each domain under PBN hosting that allows for easier management and editing of your website.
Our powerful servers guarantee of a 99% uptime for your sites
We offer 24/7 premium customer support to all our clients. Our experienced team will help you in your web hosting challenges and solve the issues you have with your site.
We have put in place security features such as regular scanning and Anti DDOS to secure your websites under our hosting plans. You rest assured that your content is safe and secured.
You are assured of no hidden cost within our packages helping us to serve you and your website better.
Get PBN Reseller Hosting From SeekaHost.
Join the 8000 plus happy clients currently enjoying our reseller hosting service. We will not only help you to host your domains and website, but we will also guide you on the best way to rank your site for SEO. Go through our offers today and choose your preferred hosting plan.
Do not get reseller hosting for PBN, but get reliable PBN hosting from SeekaHost to host the private blogs for SEO. Visit https://www.seekahost.com/pbn-hosting.php