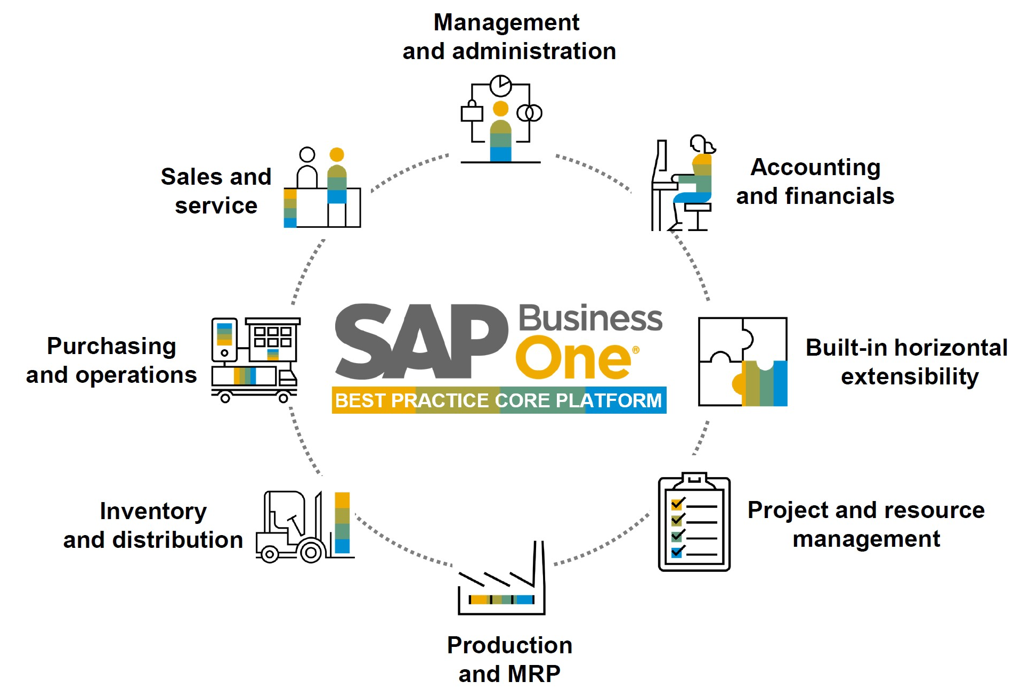 5 ways SAP Business One is helping small businesses to gain bigger capabilities
Every day, IT is empowering small businesses and start-ups to achieve big capabilities by enabling them to transcend resource restrictions.
It allows them to compete confidently with the bigger players of the field and showing their potential to the market. One such solution is SAP Business One by the legendary ERP brand SAP. It is a single and effective solution with an intuitive interface for managing different aspects of the business in a single place- inventory and purchasing, client relationship, sales management, analytics, report generation, and financial management.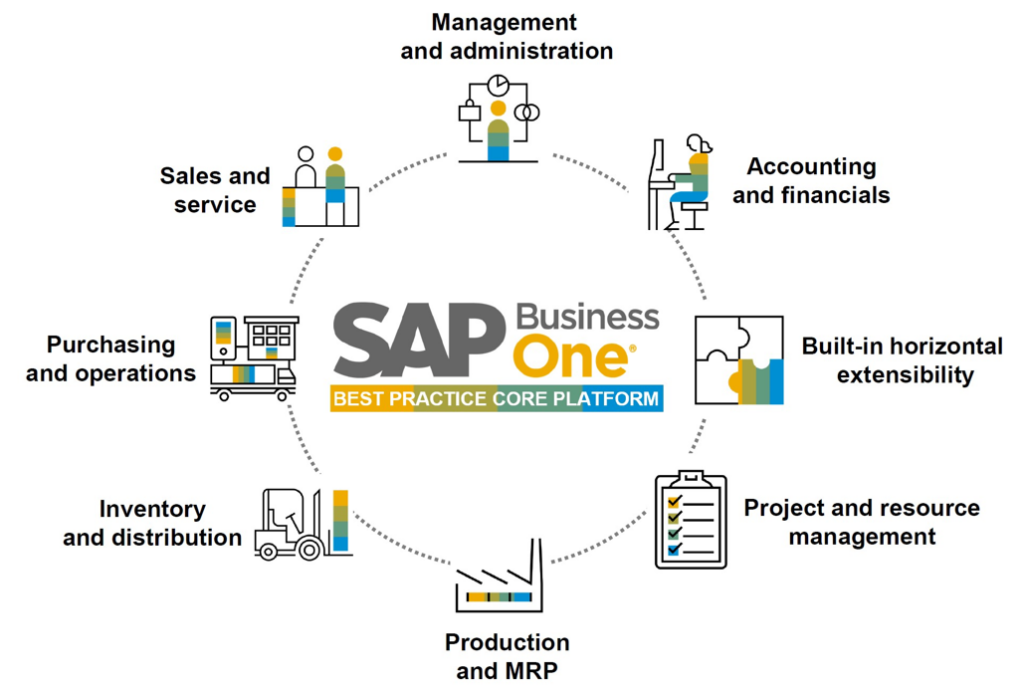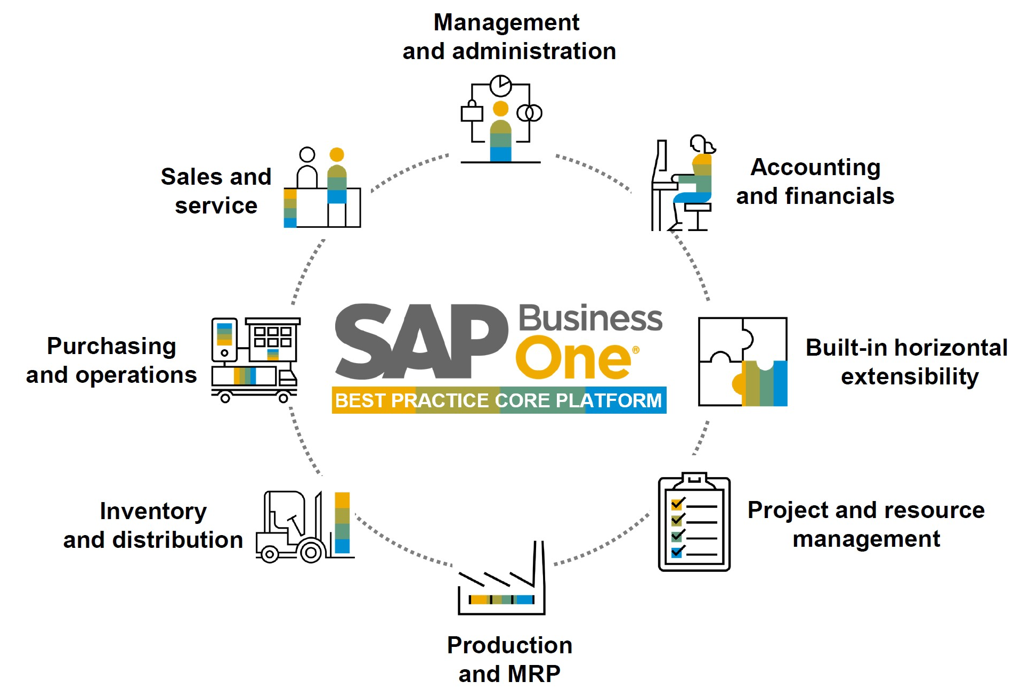 The best thing about SAP One is that though loaded with the trusted capabilities of SAP, this solution is available at fraction of the costs of customized house ERP solutions used by multinational corporate brands of the world. Here are a few ways in which SAP Business One can help small businesses get bigger benefits at reasonably lowest costs:
Comprehensive solution suite at comfortable prices
Contrary to the popular notion, the technical requirements of small businesses can become as complex as those of multinationals. Ironically though, they generally have the fraction of resources the latter can invest in the IT ecosystem. 
SAP Business One levels the playground by providing an affordable yet comprehensive suite of ERP tools like sales prediction, analytics, CRM capabilities, and management options- all combined in a single, simple-to-use solution. With the sophisticated capacities equaling the level of ERPs used by Multinational ENterprises the SAP business One empowers small businesses and startups to achieve a high-scale competence without being restricted by the resources.
Improved yet secured visibility for managing finance
 Many small businesses struggle with data management in the absence of a unified system to deal with disparate data. As a small business owner, you won't love to switch repeatedly between multiple spreadsheets for managing processes, purchases, sales, and other important aspects of your business. 
SAP One makes things easier by integrating all the key financial operations including sales, inventory stock, and purchases. This real-time integration helps in accelerating the overall transactions which eventually improves the cash flow by eliminating barriers, distractions, and delays.
To keep things secure SAP also enables organizations to grant/deny access rights to sensitive financial data like total expenses or staff salaries. It promotes security without interrupting the smooth flow of processes.
Enhanced management of Supply Chain
 It is quite a struggle for small businesses to manage a siloed virtual ecosystem of supplies, vendor quotes, payments, which limits the visibility and control needed to ensure optimum availability at the best prices. SAP Business one streamlines and improves the entire supply chain management by extending the visibility and control over receipts. PO. returns, payments, and invoices. 
Intuitive dashboard reporting with lots of purpose-built features allows you to optimize the buying process and facilitates the real-time matching of recipes with your warehouse inventory for confirmation. Along with optimized order management, it also helps you to enjoy healthy and transparent relations with your vendors.
Extended report customization for better insights and informed decision 
 Reports enable you to make informed decisions but it is generally a headache to match and use the data in the best possible ways to ensure accurate decisions. SAP Business one makes things easier for you by providing a wide range of report creating and customization options. 
It enables you to optimize the settings and report format/items of relevant data to make faster decisions without compromising on the accuracy or bigger picture. WItch confident decision-making you can achieve better growth in a reasonably short time.
Worldwide training partners for one on one training
  Being a leading name in the space of ERP, SAP offers lots of knowledge resources that can be accessed online. Besides, you can easily find SAP professionals and experts across different countries of the globe. There is a huge wealth of social media groups on professional platforms, helpful community members, and YouTube training videos to gain expertise in the best SAP practices. 
However, if you are looking for real one on one training you can also find a local SAP training provider in your area. Additionally, you can also hire a certified SAP consultant to delegate the SAP-related aspects of your company right from implementation to consultation and customization for benefitting from their diverse and rich experience.
Conclusion
SAP Business One is a full-scale ERP solution for controlling and managing all the key business aspects of small enterprises. Extended controls, better visibility, sophisticated analytics, and seamless integration make SAP Business One a true enabler for small businesses by helping them throughout multiple stages of business growth.