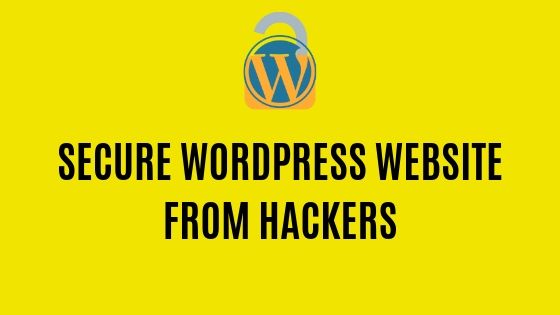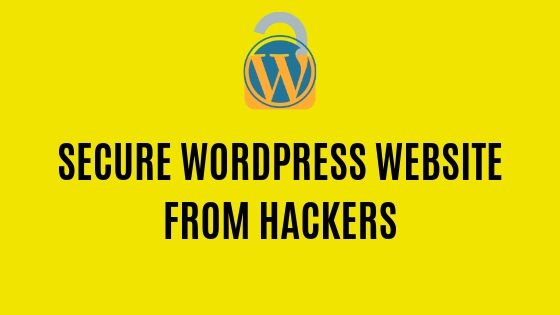 How to Secure a WordPress Website from Hackers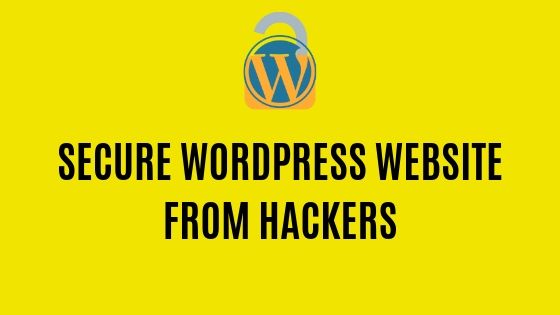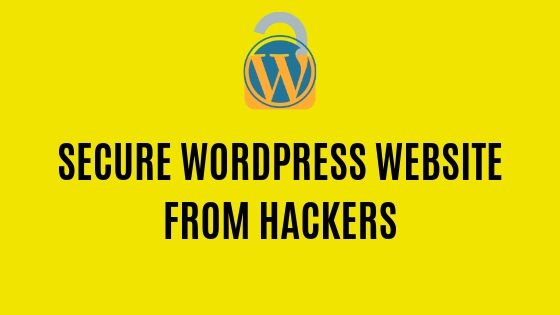 The security measures to prevent hackers
WordPress, the most frequently sought and utilized the CMS tool on almost every website today.
You just cannot overlook its friendliness and ease of use that too available free of cost.  But cruelty and vulnerability are rampant in the Internet domain.
In order to safeguard and to how to secure your WordPress website, you must incorporate necessary and timely measures to prevent invading of hackers and attackers.
Below we have curated the security paradigms that anyone can start implanting right away, whether beginner or professional.
6 important measures to secure WordPress
[Tweet "6 important measures to secure your WordPress"]
1. Regular and Timely Updates
This being not an option but a must-do task. WordPress keeps on releasing regular updates to cover up security vulnerabilities. Your job is to at least update your WordPress with these updates. An older or outdated version becomes the breeding ground for the hackers. Attempting this very measure will protect you from being susceptible to the attacks.
2. Customize the Login URL
The standard WordPress login page URL is too obvious. One has to just add /wp-login.php or /wp-admin/ at the end of URL. Your website is always under the risk of brute force attack if you use the default login URL. It's recommended creating a custom URL for WordPress Login page.
3. Strong Password
A strong password is one which gives a tough time to all the hackers out there. Build a hard to crack combination of alphanumeric and symbols to secure your admin area. In addition, carry out the same process for WordPress hosting account, database as well as FTP account. As an alternative, you can even avail the help of the password manager, which is a WordPress plugin.
2-factor authentication plugin adds one more layer of security to your site.
4. Back it up
First of all, stop relying on any external help and services for granting you foolproof security. No doubt they'll do their part of the job. But the bottom line is you must go in for prior precaution if you are really serious about your stuff. Take timely and multiple back-ups of your site. You can either opt for WordPress plugins or FTP to get this task done for you.
5. WordPress Security Plugins
WordPress will ensure that it provides every mean and measure to safeguard your site. The Security Plugins of WordPress ensures that you are highly secure against any vulnerability. One can go in for free as well as paid security plugins depending on the severity and criticality of your site. These plugins offer you with some great attributes:
Thorough scanning of system and malware
Monitoring of blacklist and File integrity
Security Notifications
Website Firewall
Protection from brute force attacks.
Limit login attempts.
6. Good Hosting Provider

All the above security measures prove to be immensely helpful for DIY users, but it involves your time and effort as well as appending few more security options. For a wise and effective security option, choosing a good web host can be all the more simple and time-saving. Haphazardly selecting or being tempted by any random low-cost host provider may cost you more in the longer run. You need to explore and find out a 'Good Web Hosting Provider' which will genuinely provide you with multiple layers of security and will also improvise the speed of your WordPress website.
Though there are other securities setting for the advance users too like Disabling file editor feature, Hiding wp-config.php and .htaccess files and Installing SSL certificate, by actually implementing the above discussed first-hand security parameters, your WordPress site can sail smoothly in the sea of vulnerabilities.