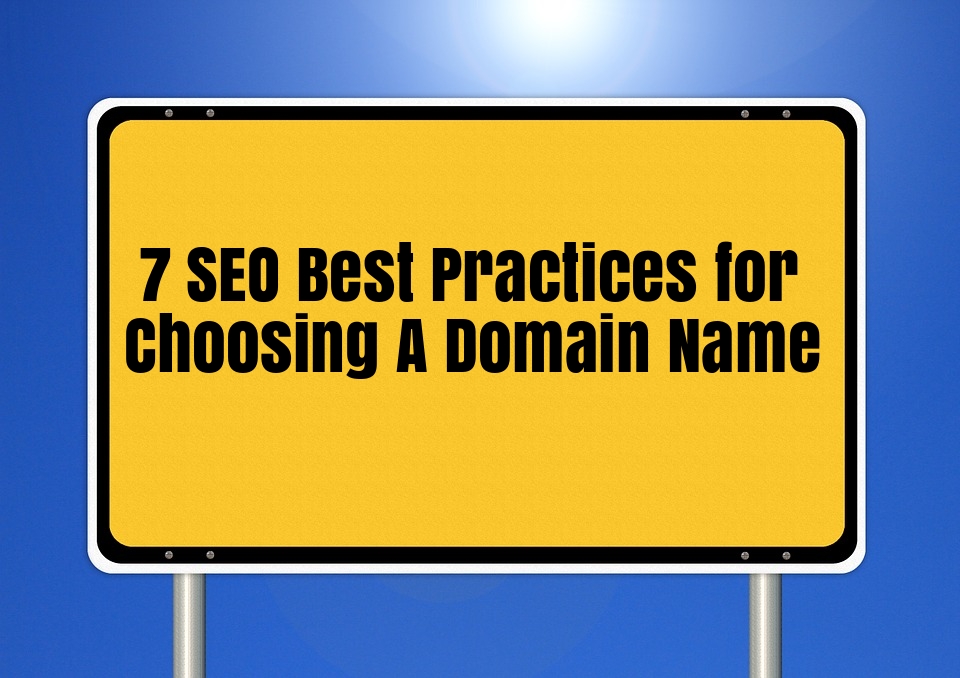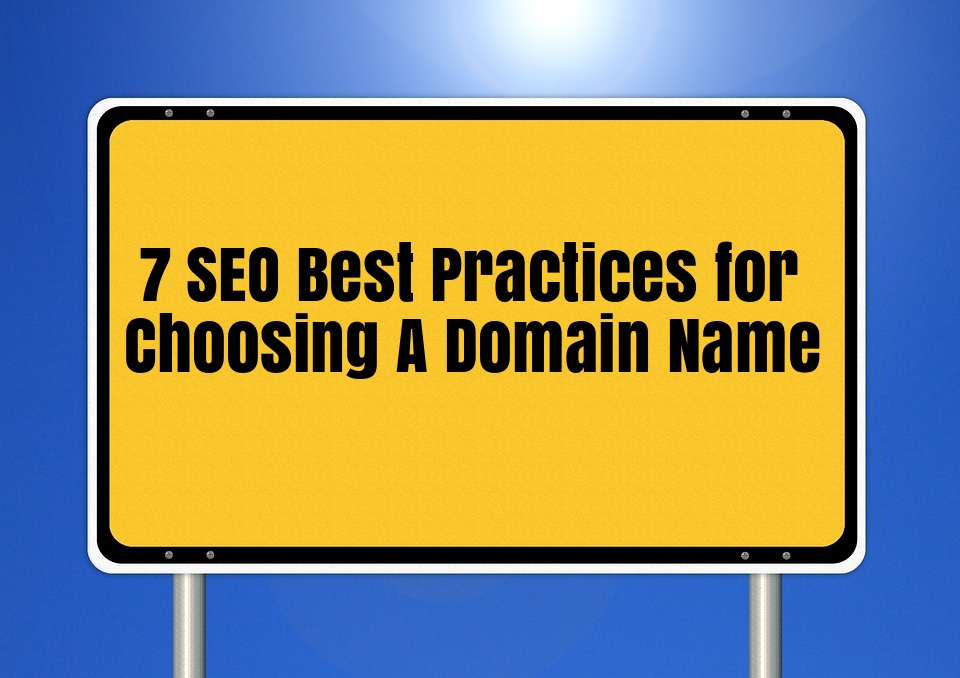 7 SEO Best Practices for Choosing A Domain Name for your Website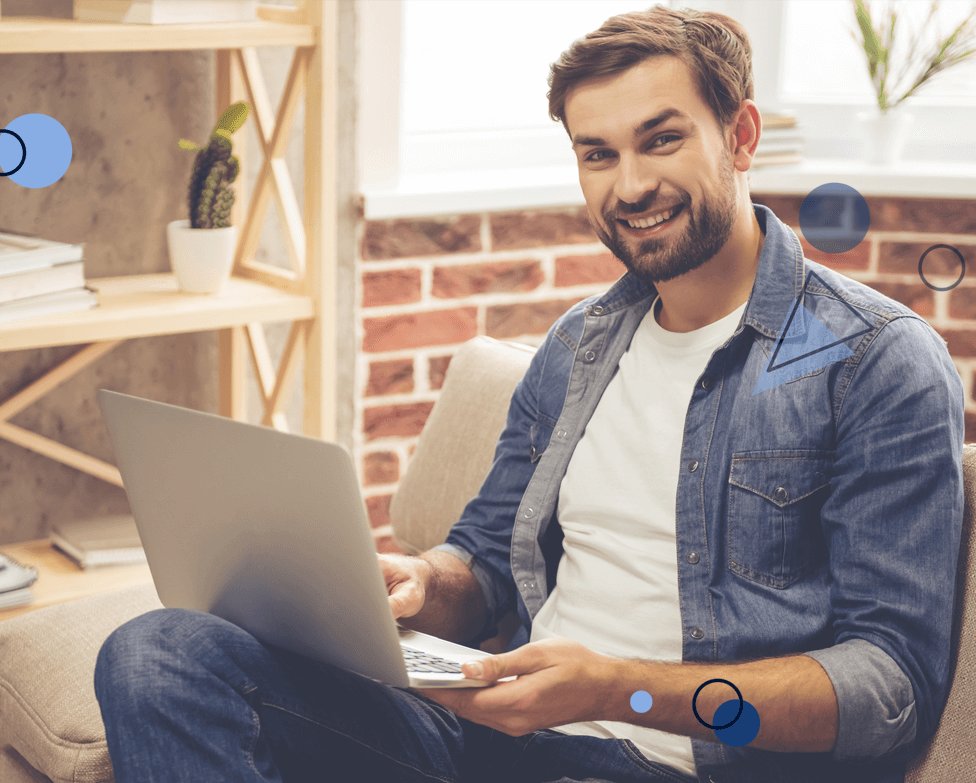 By John
As the domain name is one of the key elements of your website, it's very crucial to choose a domain name that truly represents your business.
In fact, the domain name should give your website visitors the first impression of what your business is all about, with the URL as first thing the visitors will see. So, a good domain name can really make a lot of positive and lasting impressions. In the same vein, an ill-thought-out domain name can send all the wrong signals to visitors.
Also read: How to Easily Search & Get Your Dream Domain Names
But besides impression, do you also know that your domain name has some SEO implications? If you want to establish strong SEO foundation for your website, then the domain name you choose will matter a lot.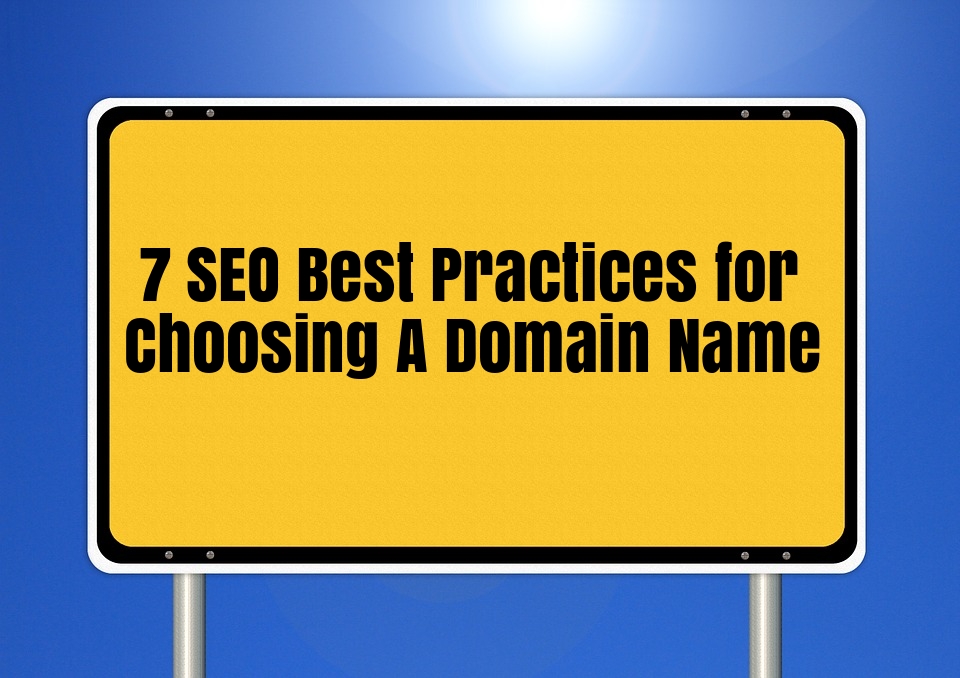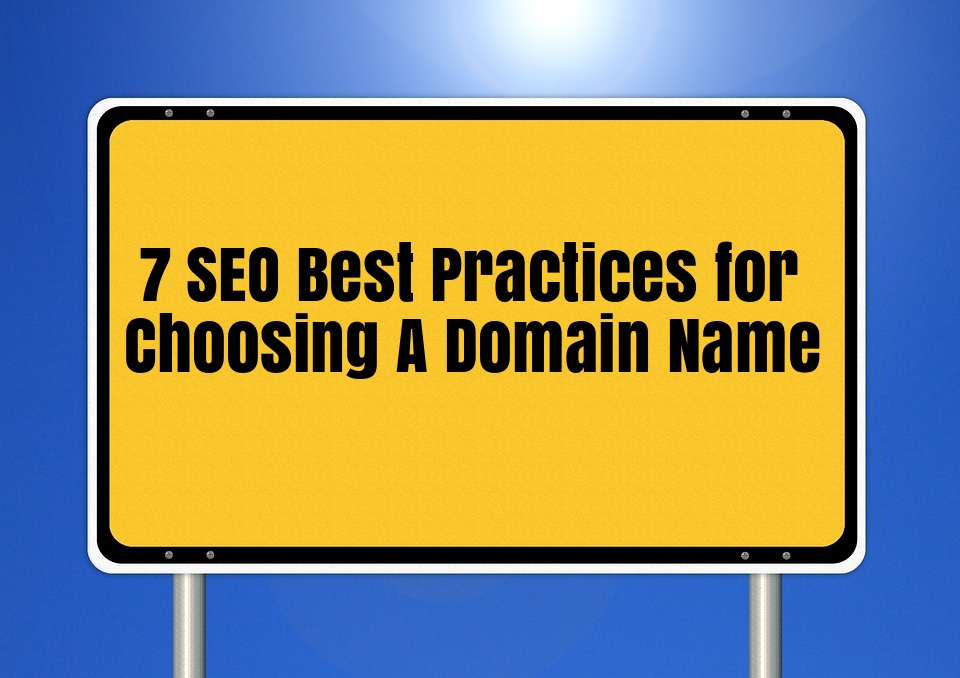 Hence, the need for this post on the 7 SEO Best Practices for Choosing a Domain Name for your Website!
7 SEO Best Practices for Choosing a Domain Name
A domain name that is suitable for SEO shouldn't be a spontaneous decision, it requires thorough research, as that could have very far reaching consequences on the overall success of your business website.
1. Choose A Brandable Name over Generic
Generic names are often stuffed with keywords, and most of them don't have any meaning whatsoever. While those that resort to these types of naming erroneously believe they can rank for the stuffed keywords, but Google is now smarter.
Instead of getting better ranks for the stuffed keywords, what you'll get is obviously a penalty. You wouldn't want to be penalized for creating a name like cheaphotelbookings.com or any other variations of the words cheap and hotel hoping that you will rank for those keywords, would you?
While a brandable name is unique to your site, which makes it stand out from the crowd, such creative brandable domain names are better for SEO than generic.
But don't take our word for it, hear what Google's Eric Schmidt said in 2008, "Brands are the solution, not the problem…brands are how you sort out the cesspool"!
2. Choose from Top TLDs, preferably .COM
The easiest to remember and also most familiar domain name extension is ".com", which for that reason accounts for over 40% of all domains according to DomainNameStat.
Though other TLDs like ".net" and ".org" are increasingly used by many websites, the ".com" remains the safest bet. What's the SEO implication, you may want to ask? It is a simple rule of thumb that whoever owns the ".com" is the genuine brand, not just for the visitors, but also the search algorithms.
Above all things, avoid weird domain extensions such as ".pizza", ".flora", ".club" and so forth, as they are more difficult to rank on the search engines.
Even worst are such TLDs like .ws, .biz, .us, and .info, as they are lately associated with spammy sites and must be avoided at all costs.
3. Country TLDs are Preferable for Local Businesses
If your website caters for local business, then it is far better to consider your country domain extensions, as it is easier to rank in such countries for the local customers to be able to find your business website.
For instance, if your business caters for the UK customers, getting a ".co.uk" or ".uk" domain is better for your local business website, also many UK Businesses are finding success by moving to SeekaHost London Servers, which along with location of servers helps to rank the websites better on the search engines for local searches.
Asides from the fact that it helps your website to rank better on local searches and increases your website traffic, Country TLDs also makes better sense for your visitors to identify the business as local.
4. Exact Match Domains (EMDs) Must be Avoided
What is meant by Exact Match Domain is any domain that matches a keyword phrase, for example Insurance.com, and Webhosting.com, etc
The problem with these EMDs domain is the fact that search engines often perceive such names that matches the searcher's query with the exact keywords in the domain name as spam.
As the owners of such domains obviously bought them in hope to game the search engines in order to rank for those keywords. But the search engines are smarter nowadays, so they are programmed to ignore such domains, and in some circumstances, may even penalize them.
5. Avoid Hyphens in the Domain Name
Just like EMDs, spammers are increasingly using hyphens to get exact match keywords, especially when the real exact keyword is taken. And these names are most often a counterfeiting of original names, as such, the search engine algorithms down grades such names.
Always avoid hyphens as much as possible when choosing your domain name for SEO, apart from the spammy connotation, it is also difficult for your site visitors to type.
Imagine a situation in which Google is typed as GOO-GLE.com, how do you think web visitors will feel typing the name? So also are all the names having hyphens, they are not only considered as spam, but equally difficult to type for the website visitors.
6. The Shorter the name, the Better!
Domain name that's short is most memorable, no one likes long and complex domain names, so you'll risk having your customers mistype or misspell the name.
While none of the major search engines have ever mentioned that the length of the domain name is a ranking factor, but the fact that the top 1000 websites in the world have an average of 9 characters or even less in their domain names, isn't by chance.
Above all else, a shorter domain name is easier to type and to remember, so it stays on the mind of the website visitors.
7. Make sure the Domain's Social Media handles are Available
Social signals are increasingly a ranking factor, and having your social media handle names as same with your domain name is essential to your business branding.
So ensure that the names are available across the board, which also is a good way to research if the name has been trademarked, or currently used by any other company. You must avoid copyrighted names and trademarks, as it could result to a legal issue that could destabilize your business.
Are you ready to register your domain name? You should be by now because it'll be the biggest elements that'll define your business brand for years to come.
Final Words!
The right domain name will definitely give your website a SEO boost, therefore, you should keep it as a long-term vision when picking your next domain name.
[Tweet "As the domain name is one of the key elements of your website, and it's very crucial to choose a domain name that truly represents your business"]
And always remember to keep these 7 SEO tips in mind when researching your domain name and you'll surely be glad with getting a great name for your business website.