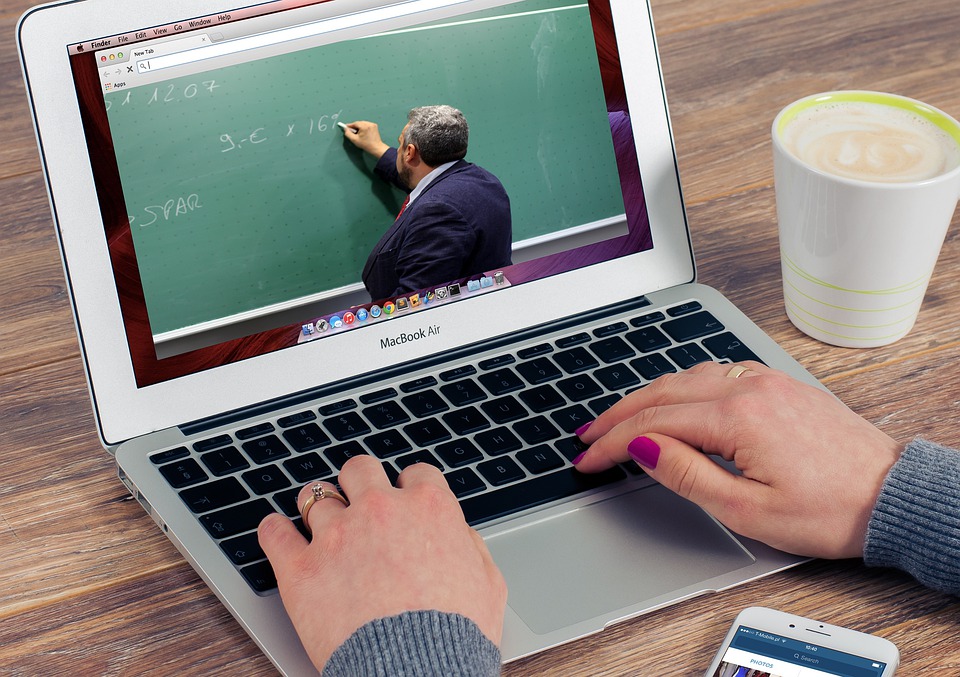 15 Software Tools to help make Your Online Tutoring Job Easier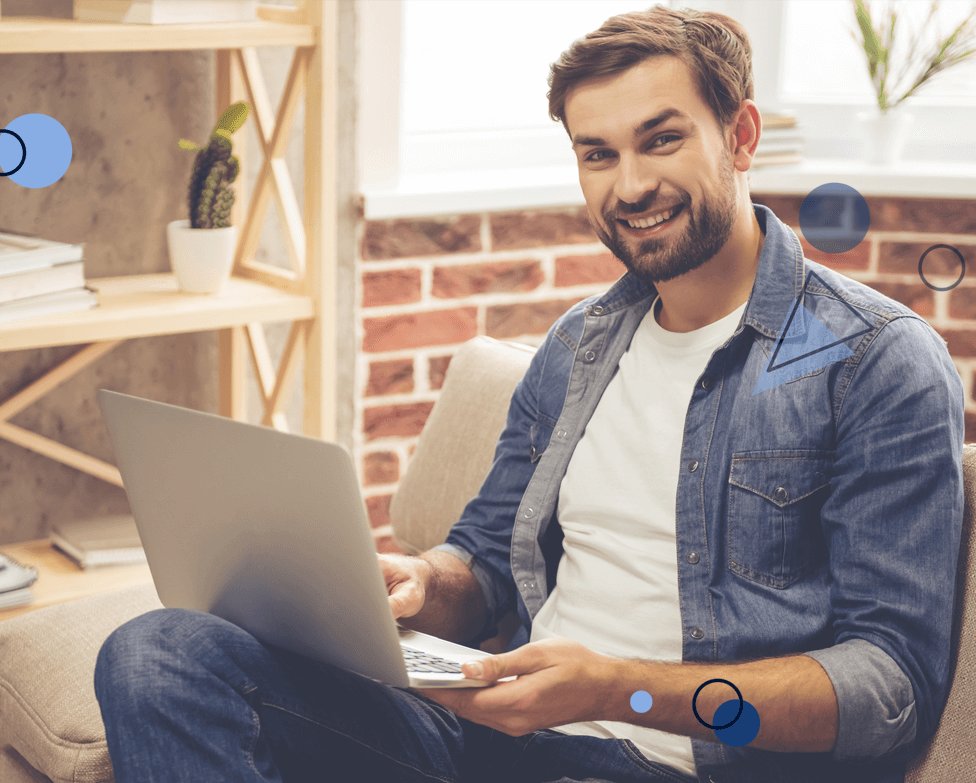 By John
As an online tutor, you have to be conversant with the software tools that will make your remote teaching job easier!
With modern technology, almost all traditional barriers to learning have gradually been eliminated, motivating people to not only discard the hurdles of traditional education system but also to efficiently conduct seamless virtual classrooms irrespective of location.
Even if you don't have your own tutoring platform whereby the students can register and enroll for courses, there are now a plethora of eLearning Marketplaces that make their platforms available to online tutors.
And with the cutting-edge online tutoring software technologies, education is no longer limited to the four walls of the physical educational institutes.
In this article, we will be covering such online tutoring software solutions that are helpful in various aspects of online learning implementation.
15 Software Tools for Your Online Tutoring Job
These crucial software tools are what you'll need to create courses online and also be able to collaborate with students from all over the world.
Teachworks is a tutoring Management Software that helps growing online tutoring individual or companies to efficiently manage courses, scheduling, billing and many more.
The cloud-based tutoring management software solution is designed to automate the key processes for online teaching companies, schools and tutoring centers. It's typically suitable to language, and art schools, also test preparation companies, as it is optimized for use across every platform including mobile devices to provide an anytime, anywhere access.
Teamworks is fully capable of managing multiple locations, with expandable functionality using a library of extra add-ons including developer API, with out-of-the-box links to QuickBooks, Stripe, Microsoft Excel, and a host of calendar apps, promising seamless integration with these popular apps. The software pricing starts at $15/month with free trial available.
Adobe Captivate is intended for offering online video lectures, and goes with another online tuition software like the authoring tool, which is used to create engaging online courses. Adobe Captivate is about all the software you need in designing custom instructions together with a combo of multiple formats.
It is also capable of creating both legacy flash-based and HTML 5 course designs, which you can use almost with a plug-and-play experience with ready-made slides and mobile responsive template to create your course designs within minutes.
Additionally, it supports immersive learning experiences with VR and there is a medium to boost course engagement using the advanced features like personalized interactions, video overlays and Branching Scenarios. And it's a complete online tutoring software on its own, allowing both the creation of eLearning courses and also assess to learning using MCQs, Brief Answers, True / False, Fill-in-the-blanks, and Matching columns. The cloud-based Subscription Model starts at $33.99 per month.
WizIQ is an LMS (Learning management system) With complete suite of organization, management, and course sharing capabilities, while also offering a competitive and engaging collaboration tools.
It is also useful for delivering self-paced classes in a virtual classroom with one-to-one and one-to-many collaboration capabilities.
This software is perhaps more easier to create online courses using the inbuilt templates, which also support popular course formats such as video, PPT, text, audio, and HTML5. And it offers a custom pricing as per requirements.
Versal is another popular Learning management system (LMS) that is also cloud-based that offers online courses which involve peer-to-peer interactive and live-in practice sessions.
The software interface has such features as performance assessment, tests and report taking capabilities. And their courses can be easily accessed using any computer or mobile devices.
Since the tutor can develop lessons with the built-in evaluations provided in a website, it is also suitable for individual tutors. The pricing is affordable with monthly or annual fees.
GoTo Meeting isn't just about meetings, but also offers an interactive whiteboard feature which is perfect to conduct collaborative online tutoring classes.
It's more than just a Whiteboard software, as GoTo Meeting has a complete business meeting tool and allow users to draw on the screen and share their screen at the same time.
Also, you can easily highlight certain parts of the shared screen to draw more attention. And it's more like a laser pointer with a real-life presentation capabilities. In fact, it's a complete online tuition software, with pricing starting at $14/month with up to 10 Participants.
AdaptiveU provides a free cloud based training platform which is ideal for online tutors to find and store massive data that is continuously available for use by the students.
It is online teaching software that has been monumental in inspiring a large number of tutors and their students through the various learning and collaborating processes.
Also, it enable tutors to inspect and monitor the students progress, with the ability to offer scheduled tests. AdaptiveU is another Online tutoring platform that is fully able to connect the tutor and students via an interactive video and chat messaging.
Mindflash is originally designed for online training for contractors, resellers, customers, and other business partners.
It has an efficient way of allowing upload of video files, PDFs, PowerPoint, word and other documents.
As applicable to online tutoring, it allows the tutor to monitor the progress of the learners in real time by automated quiz scoring. And it is designed to support a wide range of other training programs.
LearnSpeed offers scheduling, management and billing software, with many other collaborative features that can help you in the industry-leading tutor management software platform.
It is a cloud-based tutor management solution, meant to assists tutoring centers, special education service providers, test-preparation centers, and music schools, with invoicing, scheduling, and payment processing.
The platform allows administrators to fully define various sessions based on the type of service, and setup multiple billing rates for each session, also customizing the session report template, and historical data.
Additionally, the administrator can use the scheduling tool to track the availability of instructors for sessions and schedule events with the students, and parents. The pricing starts at $0.29/month.
Moodle is an open-source LMS that is known for its modular design, which allow tutors to build their personalized instructional designs.
It offers several free and paid plug-ins for integrating customized workflows, learning activities, and content, with new additional features.
The software can also be used as could-hosted LMS solution, along with open-source online tutoring, while the cloud-based platform is known as MoodleCloud.
TalentLMS is a cloud-hosted LMS software for online courses, which is a perfect alternative to the above mentioned software.
It offers a complete suite for online tutoring solutions, including cloud sharing, collaborations, and robust admin panel. The advanced features such as multi-organization structure, and certification management, along with ITL support, makes it a seamless corporate training software solution.
Additionally, it comes with inbuilt and easy to use course management, Monetization, and assessments features.
Storyline 360 by Articulate is an elearning-authoring program for instructional designers, and provides an improved user interface and interactive learning elements.
It is quite similar to Adobe Captivate with some comparable features, but the only difference is perhaps in its user interface, which is more like slides in Microsoft PowerPoint.
It comes with support for all kinds of eLearning authoring solutions and offer built-in LMS as well, and by leveraging the built-in mobile-friendly templates, Tutors can create online courses using elements like videos, HTML5, and Text. Pricing starts at $499 per year.
Apple Final Cut Pro is a nifty tool that comes in handy when it comes to creating those killer video tutorials, with lots of advanced features available.
The software is perhaps the easiest to use in video editing, and you can get your professional video courses ready in no time. It offers powerful tools for HDR, 4K, and 360-degree video editing, and there is a massive collection of effects for videos as well as audio.
Additionally, you can select from a catalog of huge transitions and title effects, coupled with inbuilt integrations for YouTube, Facebook, and Vimeo, for easier video sharing experience. Almost all the video output formats are supported and it comes at one-time price of $299.99.
TutorCruncher is a cloud-based tutoring management tool which helps online tutoring businesses to managing their workflows, and data used in day-to-day tutoring.
It offers an automated E-invoicing platform with integrated card payment systems that facilitate online payment of classes and provide students with enhanced client experience.
The custom lesson reports created to give regular feedback to students after each lesson is a very useful feature of this software. And it also tracks their progress by encouraging students to rate the tutors for on-going analysis of the tutor's performance.
TutorRoom is an Online Tutoring Management Software Solutions that offers Virtual classroom, whiteboard, LMS, scheduling, payment for PC & Mobile APP.
The classroom feature comes with video chat, messaging and other collaborative tools and has the best apps for teachers where they can even upload PDFs and monitor tests.
Additionally, you can customize the tutoring software to meet the requirements of those with specific needs through a program called Custom Edtech Software.
Vectera is a cloud-based conferencing platform with meeting room scheduling and video conferencing, and the key features include screen/file sharing, calendars, and custom branding.
It enables administrators to create video rooms for multiple students, as well as store communication content such as notes, documents, and recordings in a unified interface. Also, they can invite participants to join video conferences via the browser, share screens and upload documents including presentations.
And it integrates with applications such as Office365, Google Suite, and iCloud, enabling managers to include buffer times, define events as public or private, and many more features, with the price starting at $10/month.
Yo!Coach (powered by Fatbit Technologies) is a ready-made solution that allows teachers & entrepreneurs to seamlessly launch their own online tutoring marketplace similar to Lessonface or Preply. It is an affordable solution that comes with lifetime ownership, free Installation, and 1-year technical support.
The platform is completely customizable & also, includes features like live video interaction, rich dashboards for website administrators & teachers, integration with secure payment gateways (such as Paypal & Stripe). In addition, Yo Coach allows transactions in multiple currencies.
One of the key USP's of the platform is reviews where learners share their feedback about a course or teacher which can then be published on the teacher's profile