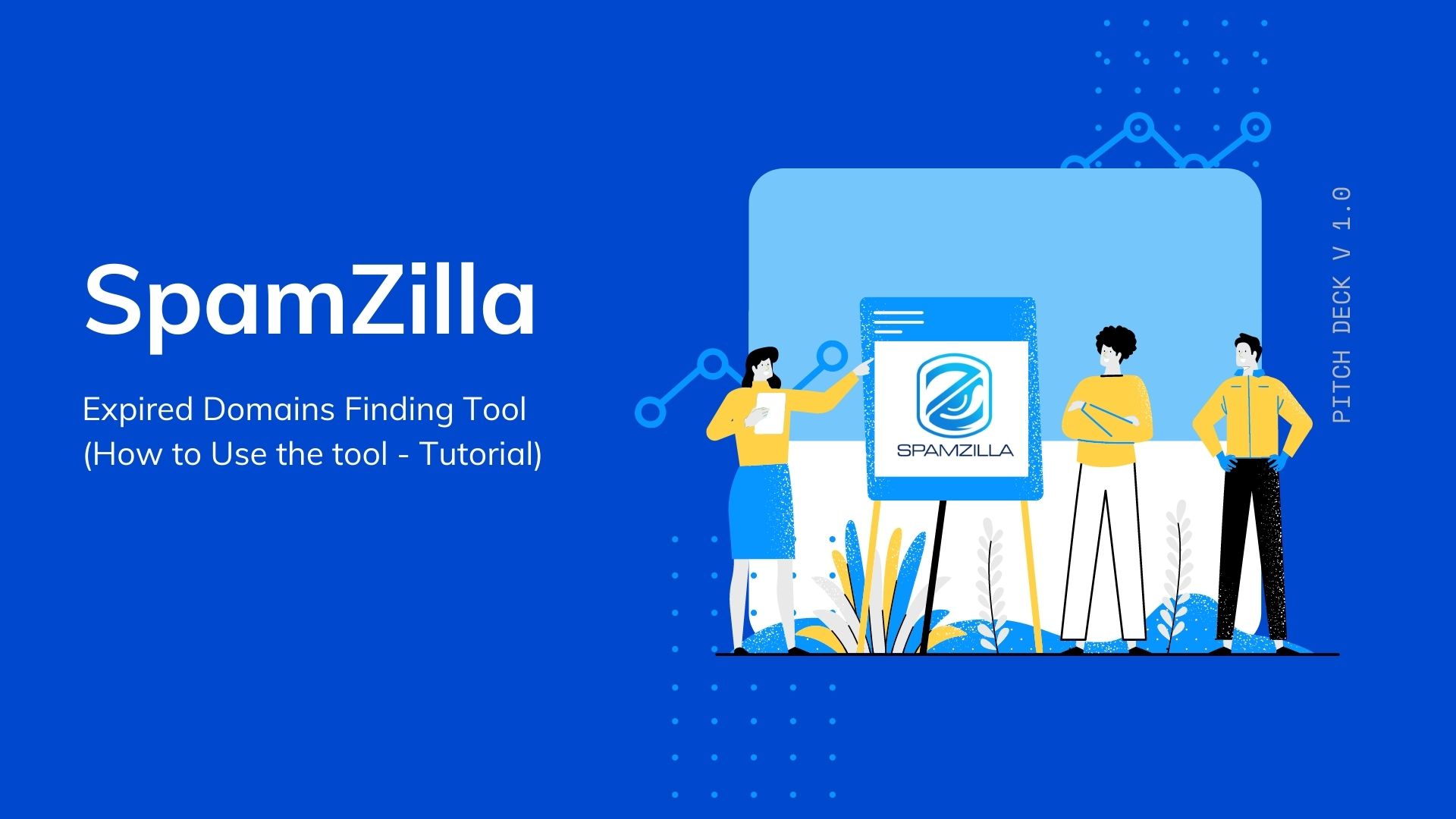 SpamZilla: Expired Domains Finding Tool (How to Use Tutorial)
I heard about SpamZilla from the expired domains finding tool creator but only recently started to use it at SeekaHost to find some expired domains for our free expired domain list.
Every day hundreds of people visit SeekaHost to buy PBN Hosting with Class C IP addresses. And more people who buy hosting asks us for expired domains and that is why we started to find and recommend daily dropped expired domains.
So, we have been using various tools to find expired domains and some are a little too pricy. For example, I feel DomCop is overly priced and I guess as too many people are now using it, Dinesh and Gowdham found it hard to find any good domains like they used to.
We've been using DomCop and its complexity to find expired domains led me to assign one of our software developers to find how to build an expired domain finding tool.
I am therefore glad to have found SpamZilla which is very reasonably priced at $37 per month. And not just the price and functionality are solid, I also like that it shows the archives for the expired domains.
As I said we've been using DomCop since 2015 to find expired domains at ClickDo for SEO services and build thousands of private blog networks and to date, I own hundreds of PBNs which are hosted at SeekaHost using our PBN hosting services.
On the below screen you can see 10 blogs that are hosted on our Seekahost.app PBN hosting the web application and all have been found using DomCop. So, I will still give them credit for that but we were paying over £85 per month to use the tool.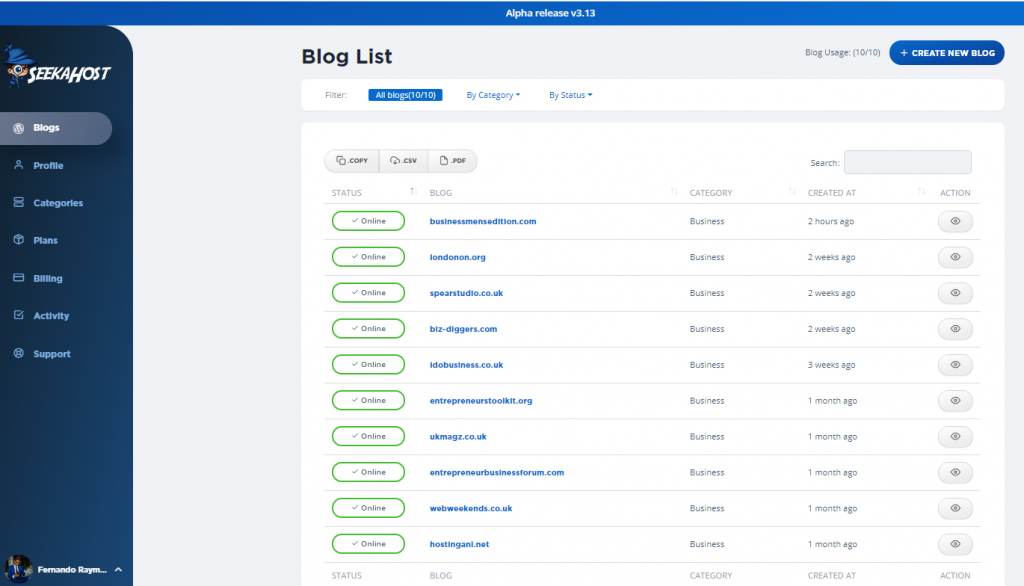 How to use SpamZilla to find expired domains?
Many SEO experts have done some good videos about how to use SpamZilla so let me share some of their tutorials with you first.
As shown in the video you heard that even Goch says SpamZilla is his favourite tool by now and I know he was using DomCop as you can see his videos it pops on the first page of Google for "DomCop"
Also, we have mentioned how to use the tool in our guide on how to find expired domains.
Below is a video tutorial by Craig Campbell on how to use SpamZilla
He also says that Spamzilla is a great tool for finding expired domain names.
Finding the best expired domains is the goal of many SEO guys who know the power of using expired domains to build PBNs to support their money sites ranking.
Recently Dinesh found some great expired domains and built some blogs that have a solid backlink profile.
You can see the BlogRovr.com which is already Google news approved and gets indexed by Google in a matter of minutes.
Yesterday one of our writers have posted an article about PBN Hosting with Class C IP hosting and it is already moving to get clicks for our PBN hosting app.
If you want to find expired domains with traffic, you will have to do some hard work and using a powerful tool like SpamZilla could help you until SeekaHost reveals the best-expired domain finder tool.
As I use the SpamZilla tool in the coming days at ClickDo to find expired domains me and Dinesh will record some videos and share everything you must know about how to find good expired domains.
See some of our tutorials to find expired domains with good backlink profiles and histories on our ClickDo YouTube Channel or SeekaHost University YouTube Channel.