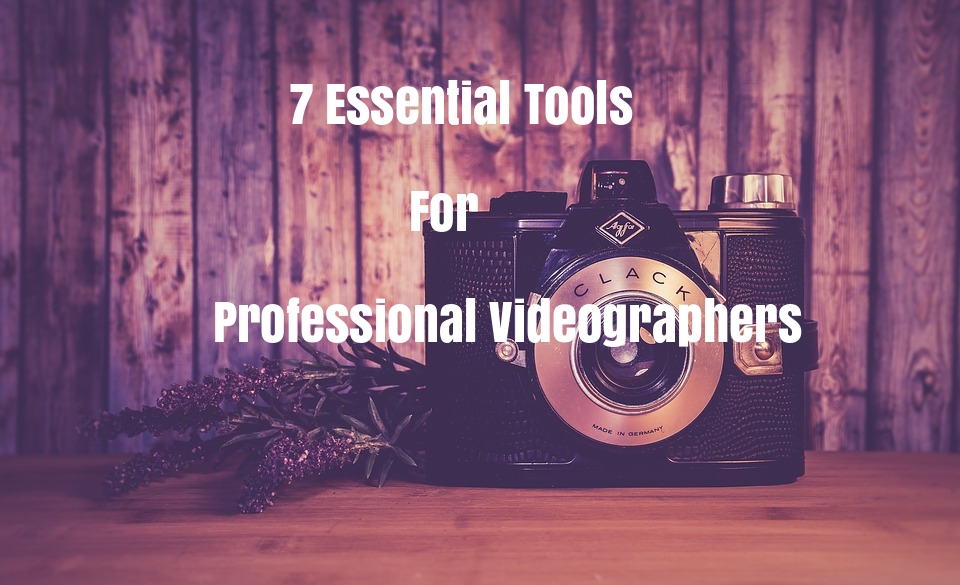 7 Essential Tools for Professional Videographers to Shoot Amazing Videos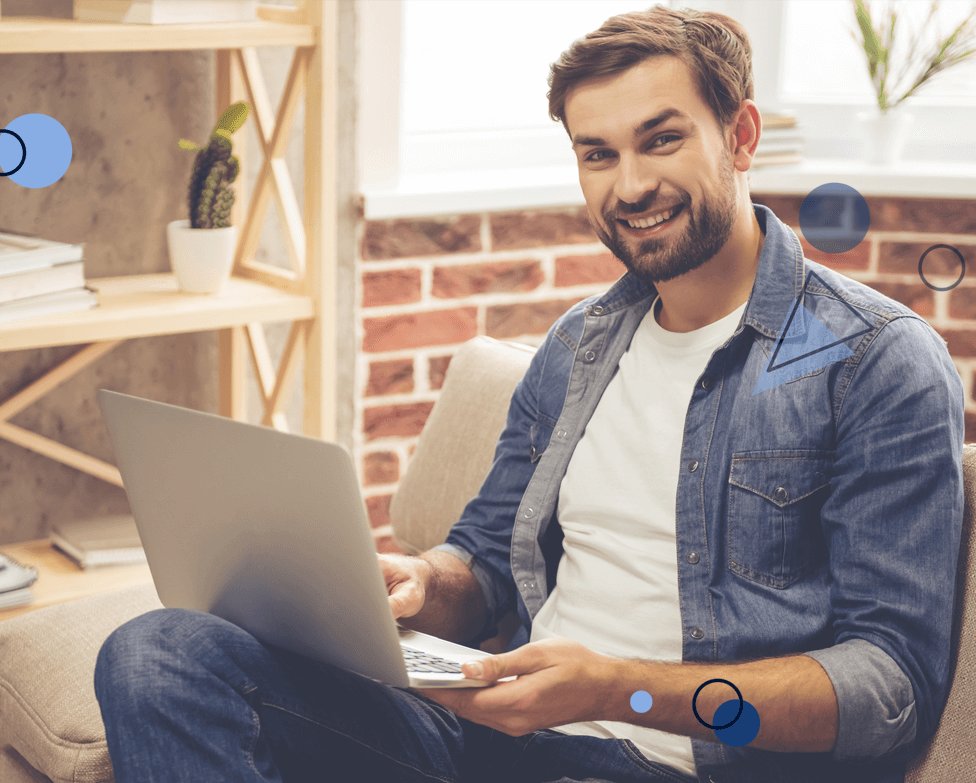 By John
Do you want your video production to look amazing? If your video contents are of low production quality, it will definitely affect the number of viewership, and you're bound to lose viewers.
The business of videography has improved tremendously with the increased sophistication in camera technologies, gone are the days of bulky cameras with shaky out-of-focus video productions. While professional videographers are getting better as regards skillset and improved technological know-how, because of the availability of several online learning platforms.
Also read: How To Start A Freelance Videography Business: Everything You Need to Know in 2020
To become a successful videographer requires the use of professional equipment, like cameras that can shoot in high definition, even when shooting in low-lit conditions or from a sky-shot. Below are 7 Essential Tools that can help Professional Videographers to Shoot Amazing Videos.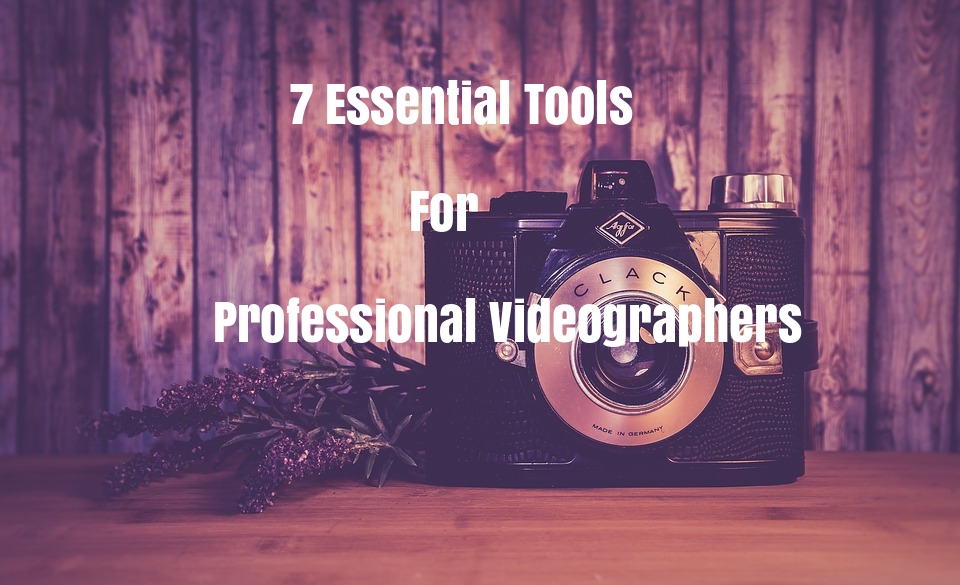 7 Essential Tools for Professional Videographers
If you really want to succeed with your video production business, you need to step up with the production game. Here are 7 video production equipment and tools that can help you to get professional-quality videos.
1. Quality Camera (minimum of a DSLR)
Digital single-lens reflex (DSLR) camera is the basic camera that can be used for professional video productions, as it combines the optics and the mechanisms of single-lens reflex camera with digital imaging sensor.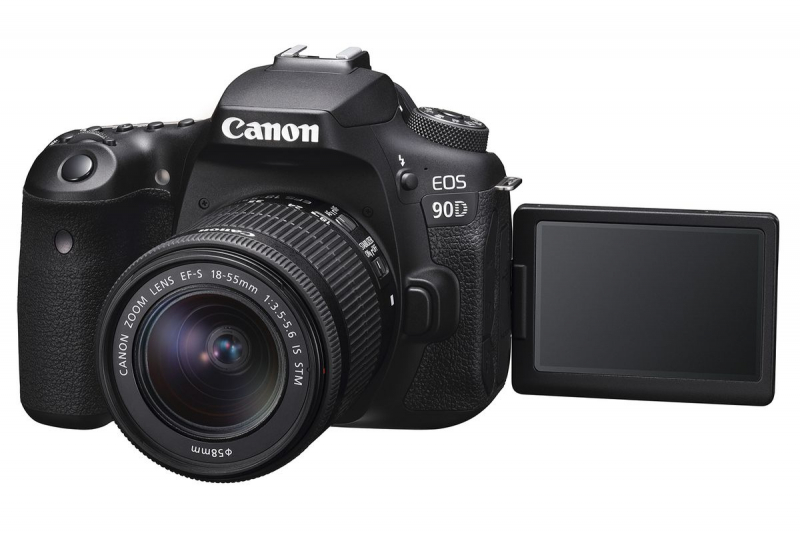 Though there are several higher quality cameras that can be used as a professional-level video camera. But DSLRs are a lot cheaper, and the video quality is also better and improves over time.
Many freelance videographers who produce videos for online platforms like YouTube use DSLRs, and given that all DSLRs can record in 1080p, which is the standard for online high-definition video. Also many modern DSLRs like the Canon EOS 90D, are capable of recording in 4K as well, with pricing starting at around $1,000.
2. Tripod
If you choose to make do with a DSLR, it's necessary to get a tripod for a better quality, but for more in-camera capabilities, you'll need to invest in a high-end camera.
A tripod will aid shooting steady and making smooth shots on camera which are all absolutely essential for professional production. Tripods, however are not created equal, so ensure that you get one that is designed for video shooting, not just for still photos.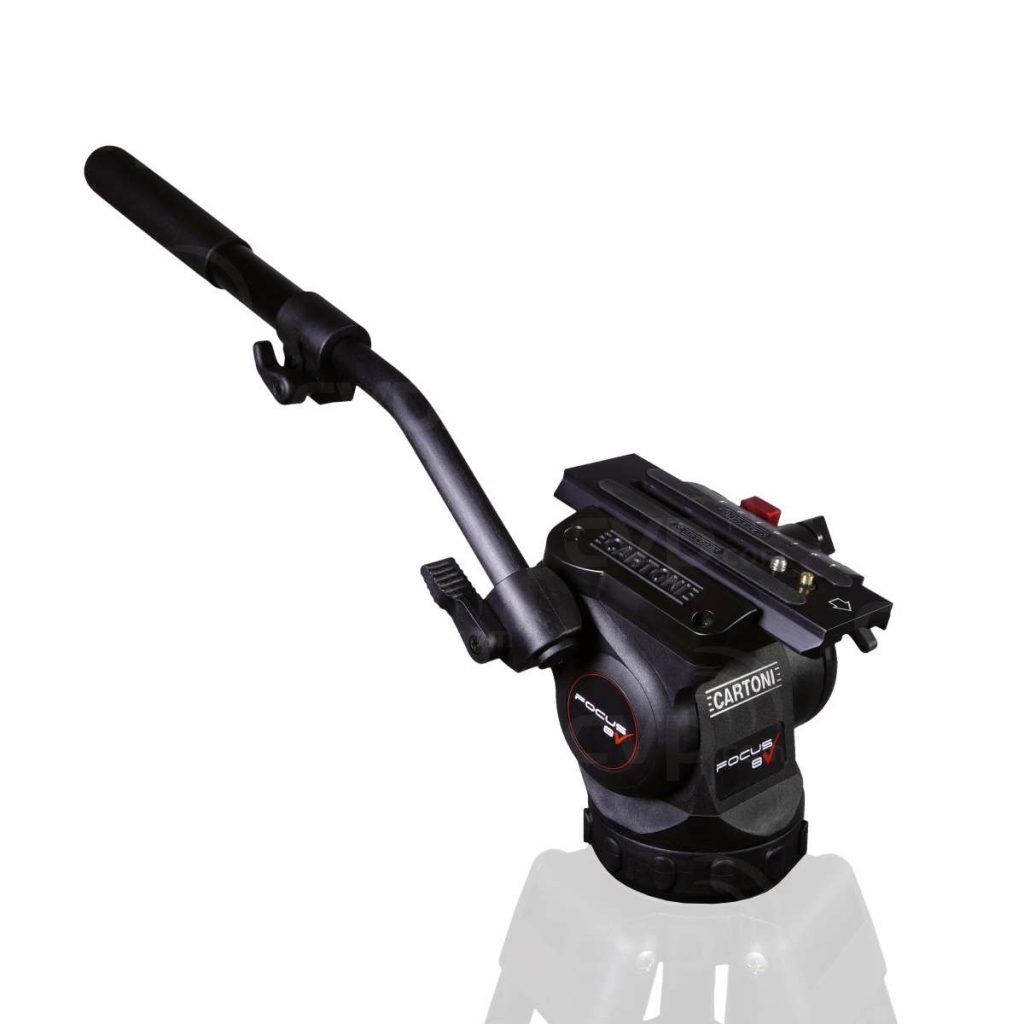 The tripods that are meant for video shooting are typically with a true fluid pan/tilt head, handles and adjustable drags. Like the Cartoni Focus 8 tripod, which offers a continuously adjustable counterbalance and composite construction, and lighter in weight, but still very durable.
3. Lighting Solution
As a professional videographer, shooting videos with the regular LED light attachment that comes installed with your DSLR camera is a no no. You should rather go for a more powerful and versatile lighting solution, or you can pick a Neewer 160 dimmable LED light as a starter.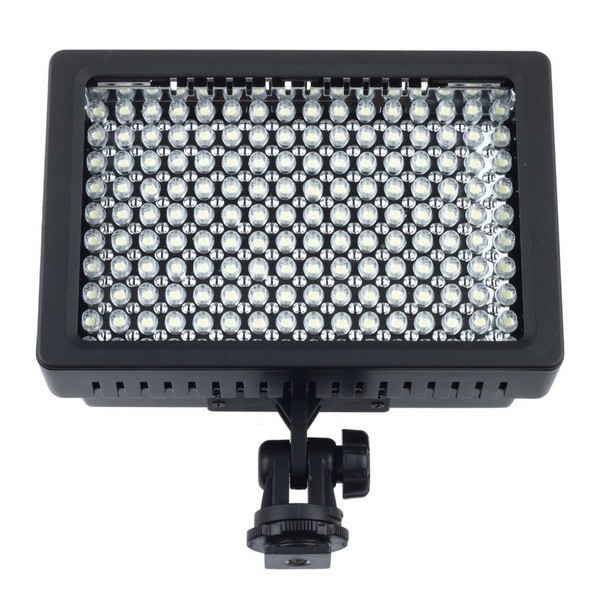 Good lighting solution makes a whole lot of difference in the quality of your video. And always keep in mind that lighting is necessary only when the scene requires it; lighting are essentially for low light conditions to help in highlighting your subject.
Albeit perhaps, lighting can be a bit complex, you have to consider different types of foreground and background lighting, and shadows equipment.
4. Sound Equipment
It is highly recommended to have a wireless microphone for use in your video production, and events that require you to move to record or the Zoom H4N recorder.
Along with your DSLR camera, make sure that your video production equipment has the best audio recording tool or get a quality video mic like Røde Microphones for a better background sound recording.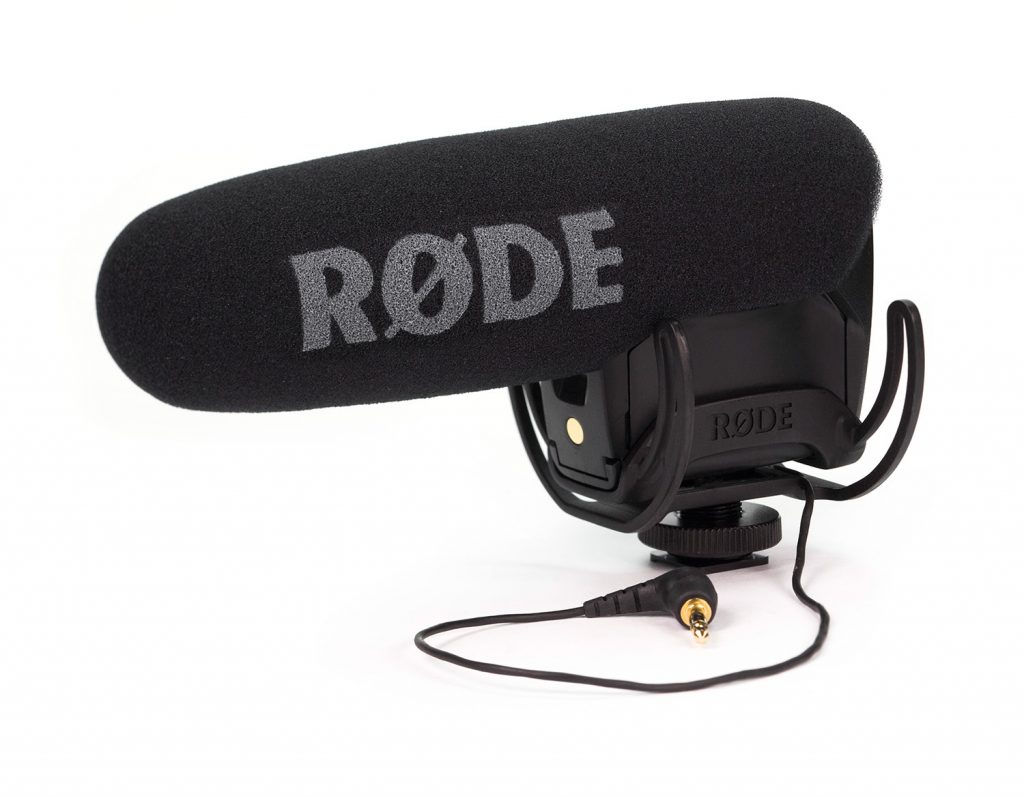 In fact, most of video productions on platforms like YouTube are irksome, in spite of using great video cameras for clarity, as the downside is the poor audio quality.
5. Backup Battery
Always bring a backup battery for the camera, plus your charger. While only one battery powers your camera, it is recommended to keep another plugged in to charge.
What good does the advanced camera features on a low power, or the video production equipment? So ensure to pack 3-5 extra batteries in case of emergencies.
And it's also a good idea to carry a combination of AAs and 9-volts for use with your mics so you are never without power. Additionally, if you have any rechargeable battery then charge them up enough before heading out for next video shoot.
6. Reflectors
Reflectors help you to lighten right while you run. And a properly positioned reflector allows you to create a polished lighting from a single source, whether from the sun, a Fresnel or an incandescent bulb.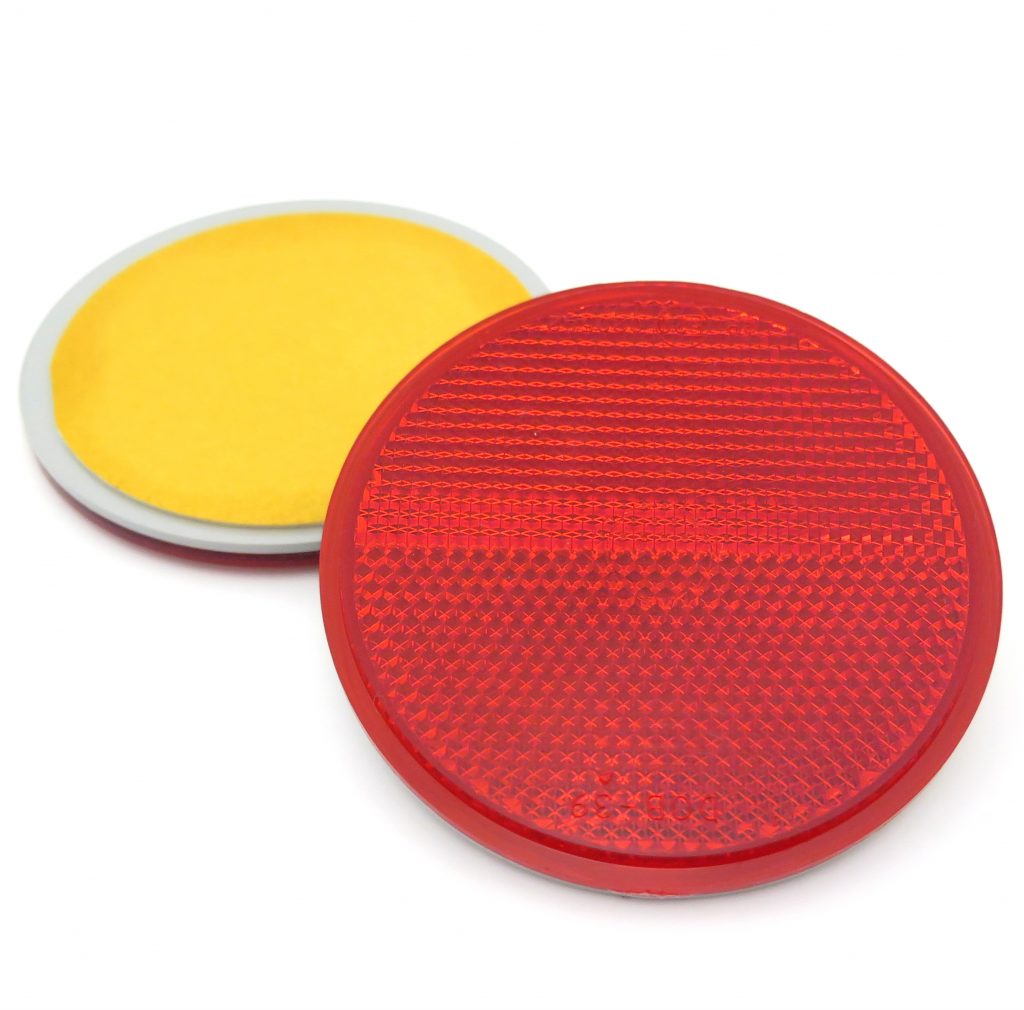 The photo/video reflectors are flexible, circular and shiny, with silver or gold surfaces, and tend to bounce hard, and are susceptible to "wiggle" if used in the wind.
Additional to being inexpensive and accessible, they offer a soft, diffused light that is appealing. Also, they are useful for setting white balance and blocking your mics from buffering breezes.
7. Editing/Video production software
The list can't be complete without mentioning these nifty tools that are not hardware based, which are used to fine tune the videos to bring out the best qualities. Like Adobe Premiere Elements 15 which offers greater flexibility and adaptability than any of other video editing platform.
Albeit, the mastering of the editing and production software can be a long process, but there a few basic tutorials online and you'll be able to gain enough knowledge to get an improvement in your video quality right away.
And perhaps, you won't be needing to get into advanced techniques or complicated cuts, just a simple editing of your vocal pauses and inserting text is enough to take your video production from amateur to pro-quality.
Conclusion
As you can see, no single equipment can act as an all-in-one videography equipment, so you need the most useful and inevitable set of video production equipment as listed on this article.
Always remember that you can probably start with any good camera and some editing software. But when you are set for serious business, and want to make money with your videos, you'll surely need to step up the game!