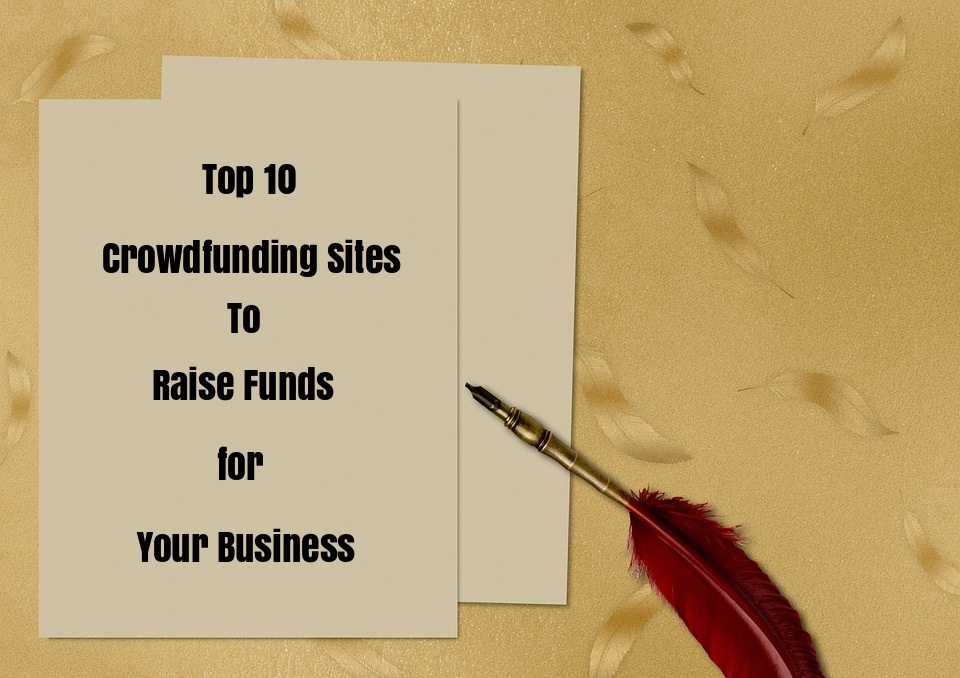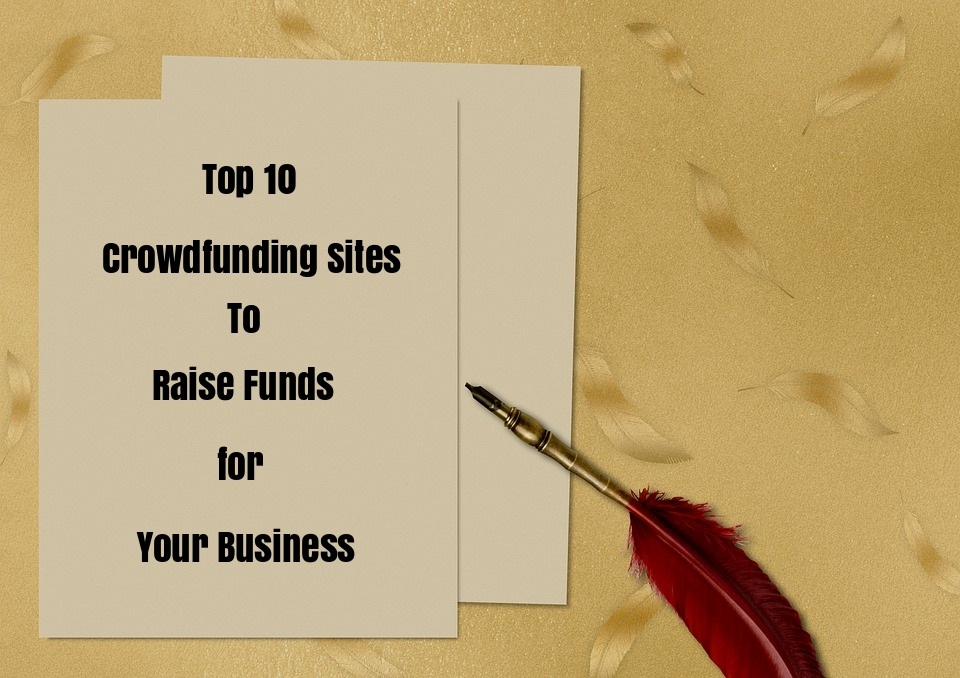 Top 10 Crowdfunding Sites to Raise Funds for your Business project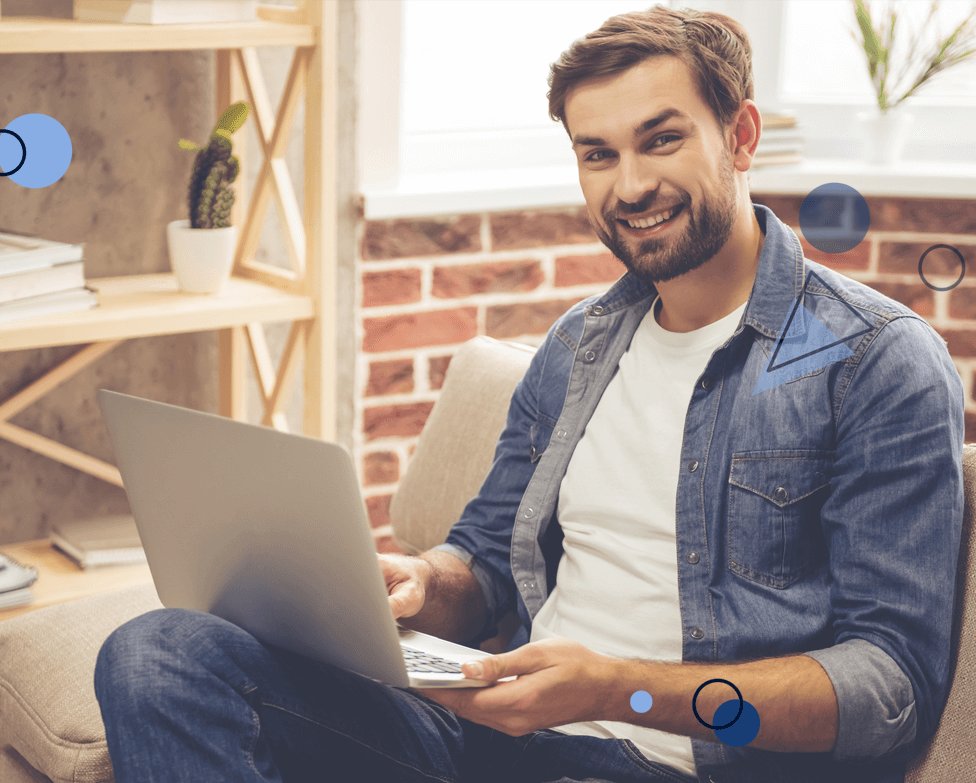 By John
Getting the necessary funding for your startup business or new project can be a daunting task, most especially if you don't know where to go for the funds.
But it's reassuring to know that there are a plethora of crowdfunding sites that can help with raising the needed funds for your business; even allowing you to gauge the mass appeal or interest, since people only fund what they found rather interesting or appealing.
And while there are hundreds of such sites available online, only very few have meaningful and real communities backing them for successful funding.
So, the question of what crowdfunding sites are best for startup business or project will always pop up!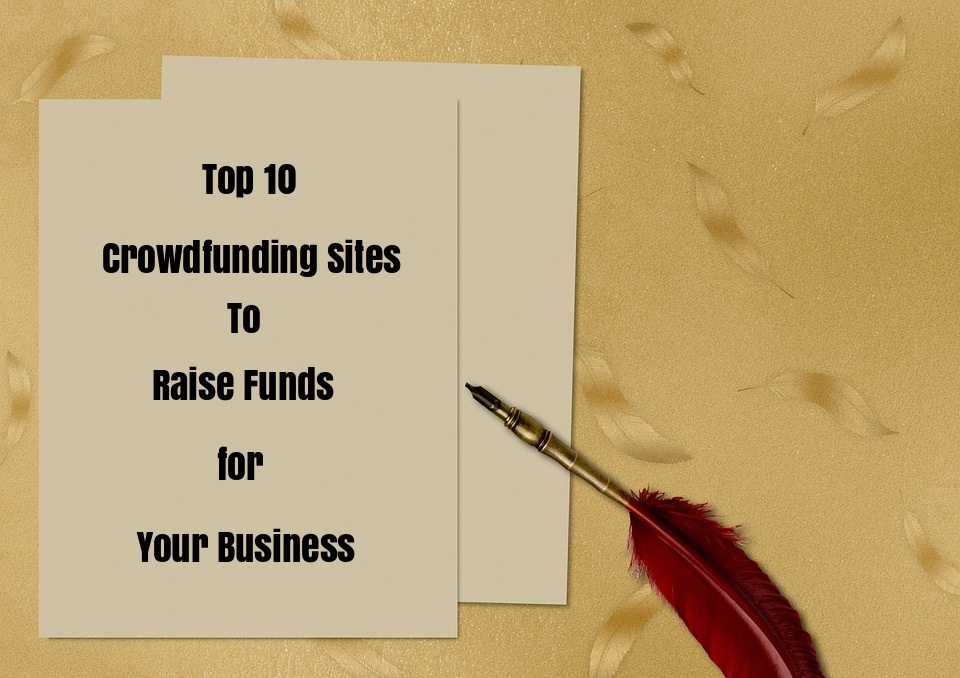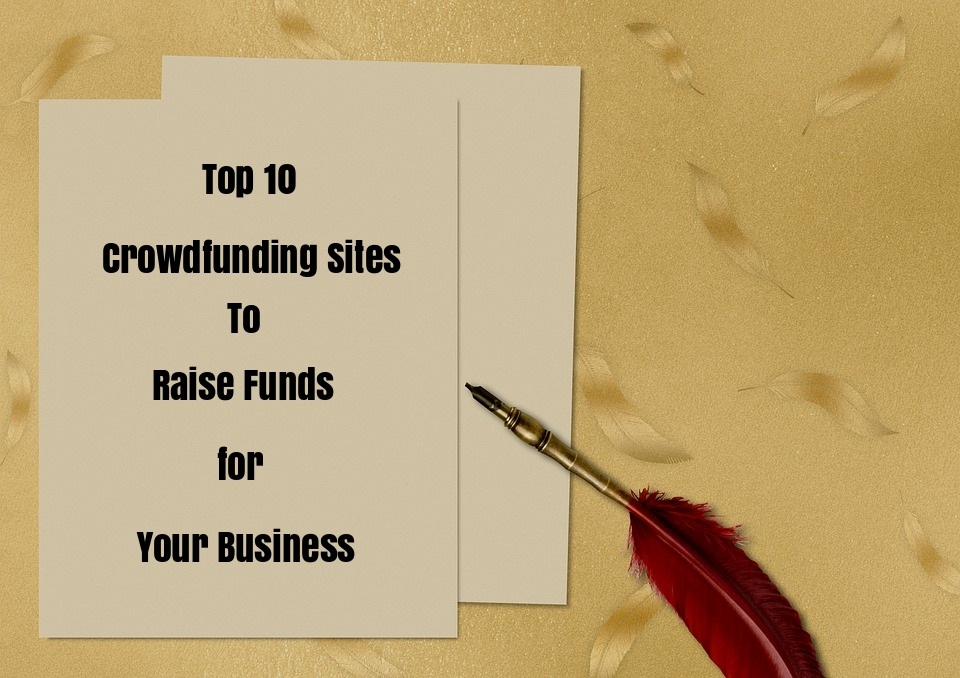 Here, you'll get a primer on the types of crowdfunding available, with an overview of the whole industry, so that you would know what exactly is obtainable.
What is Crowdfunding?
Crowdfunding is the growing practice of raising funds for a project from a large number of people, usually small amounts of money per individual through the Internet. It is a form alternative financing, or crowdsourcing, which can also be executed via mail-order subscriptions, events, or other methods, albeit crowdfunding refers to the Internet-mediated registries.
The modern crowdfunding is based on these references: the initiator (person who proposes the idea or project), the funders (individuals or groups who support the project), and the moderator (the Crowdfunding platform) to bring the different parties together.
There are two main models for crowdfunding, namely donation-based funding and investment crowdfunding, whereby the initiator sells ownership stakes in the form of equity or debt. The former model, involves funders who donate through a collaborative process in return for perks or rewards.
Top 10 Crowdfunding Sites to Raise Funds
These Crowdfunding sites will help connect your startup to willing funders or contributors, and they are certainly the top sites for startup funding!
Indiegogo is perhaps the most versatile crowdfunding site, allowing you the option to choose between receiving the funds as it's donated or wait until you hit your target amount. It can be used to start any funding rounds, with its "Backer Rewards" feature known as "Perks".
Indiegogo boasts of over 9 million backers that are open to your funding campaigns in a large variety of industries, ranging from consumer technology to community projects.
It typically approves donation-based funding campaigns for almost everything, such as hobbyists, personal finance, charities or what else you could ever think of (with the exception of investment).
Unlike Indiegogo, Kickstarter will only release the funds after reaches the campaigns funding goal. It accepts all kinds of creative projects, with the exception of causes or awareness campaigns, scholarships, charity and vacations.
Kickstarter is popular as one of the earliest platforms, and has strong growth rate and several recorded break-through campaigns in the past few years.
The platform has raised over $200 million from about 60,000 projects launched, with thousands of the community members always exploring the listed projects to dash out their money to any project they think is very deserving!
GoFundMe is most preferable for charitable funding, and you can get supporters to donate to your campaigns, for almost everything – from a personal vacation funding to even pet's welfare.
It is suitable for individuals who need funding right away, and often have people asking for funding for rather short-term projects or emergencies, which is very common on the platform.
GoFundMe is easy to use with the sharing power of widgets, a dashboard integration, and even multiple donation pages to help you spread the message to every corner of the Internet for greater reach.
Patreon isn't the best for launching a startup with high capital requirements, but it's excellent for creators to build that initial audience and have a source of funding.
And to set up a campaign is dead easy, the platform is best for helping you get funding for such creative projects like photography, writing, comics, games, podcasts, animation, and many more.
Patreon may not guarantee a colossal investment rounds, but you'll definitely keep all the donations you get and can leave your funding campaign running, indefinitely.
Crowdfunder help startups to pitch to Angel Investors, to raise funds through selling equity, and revenue-based securities, while also attracting Venture Capital to your project.
The platform is peculiar to selling of equity and debt of businesses which attract venture capitalists and angel investors for your business projects.
It's more like a normal venture capital funding program, with the online infrastructure to create awareness beyond the startup's means.
RocketHub supports donation-based funding for a variety of creatives. It is mostly for venture capital, but other for-profit ventures may use RocketHub to crowdfund their startups.
The most unique feature about RocketHub is the FuelPad and LaunchPad acceleration programs which connects campaign initiators and potential funders, with marketing partners for a successful campaign.
Additionally, RocketHub's Elequity Funding Room allows registration of your business, and provides tailor-made options to lets you pitch your project idea in order to generate interest, which can lead to additional funding.
Fundable is best suitable for startups with lots of brilliant ideas, and by offering them a little help with designing their campaigns, Fundable includes consulting services.
It does everything for the startups from design assets to actual marketing of campaign. The consulting services, albeit add more to the Fundable's monthly fee, but certainly, you'll need to choose to get the exact service for your startup.
But note that failed campaign will mean you'll lose money, so Fundable is best for startups that have great ideas.
CircleUp focuses on Startups that are into building and producing consumer brands, and it's perhaps the best equity crowdfunding platform.
CircleUp offers a wide array of services, which includes connecting startups with accredited investors, coupled with insights from machine-learning (ML) technology, and special lines of credit for select startups.
It is best known as the investment platform that provides capital and resources to really innovative, early-stage startup and consumer brands.
SeedInvest started as a technology startups funder platforms, with access to capital from people who are willing to make sizable equity investments.
Albeit, it allows only US-based businesses, and you'll need a viable product or prototype, and proof of concept, with two or more members in your team. But if you pass the rigorous requirements and finally make the cut, you're open to access for both non-accredited and accredited investors for your campaigns.
It boasts of a growing base of high net-worth investors and companies, as well as very positive client reputation.
Formerly Razoo, Mightycause is a crowdfunding behemoth that all nonprofit fundraisers should know, as the platform focuses more on causes than profitable projects, with dedicated section for charitable or non-profit fundraising projects.
Razoo categorizes fundraisers into four major types: Individuals, Nonprofits, Corporations, and Foundations, with each having their own special benefits.
Conclusion
Before applying to any of the crowdfunding platform, it is important that you consider the fees you will be dolling out, and of course, the perks and benefits for each of the site. Also, make sure your funding goals are reasonable.
And don't try to leave out the marketing of your campaigns to the crowdfunding sites, as it will pay more to share across your immediate network, as you never can tell who are already having interests in your startup.
If you need some Digital Marketing Courses and Online Training on how to best market your campaigns, SeekaHost University offers the right platform, bringing the best educators to provide the skill sets to newbies to become advanced, digital marketers and experts.