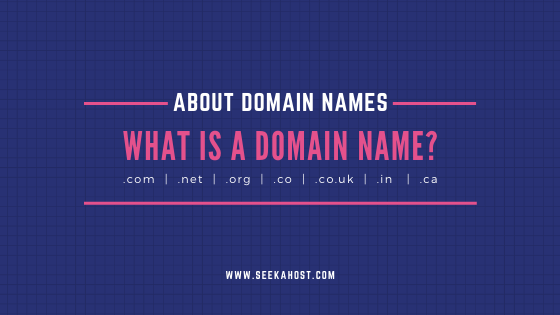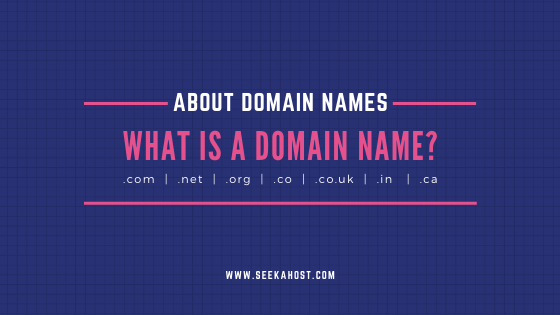 What is a domain name?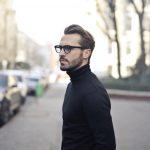 By Ryan Bradman
A B C of the domain name and why you need a domain name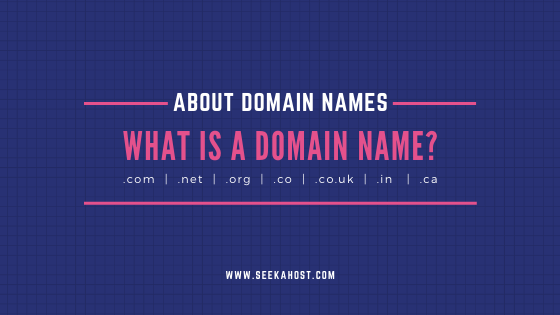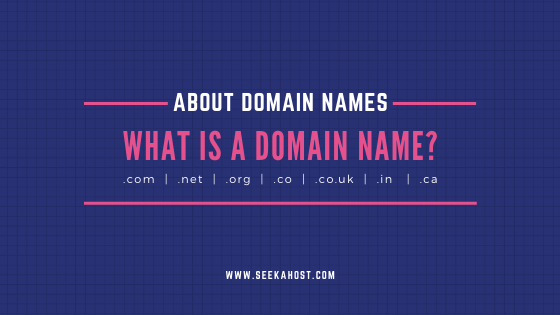 What's in a name? Well on the Internet, a domain name is everything! Whether to gain knowledge or own a domain name, one must be clear enough as to what this terminology means.
A domain name is a technical name given to the popularly known 'website name', using which one access or browse any website over the Internet. So, let's explore, what this name comprises and how it is being generated.
This article will give you an insight into
What do you mean by domain name?
How to choose a domain name
Registering your domain name
Before we elaborate the above three queries, let's take an example. Consider the URL www.seekahost.com. This URL (uniform resource locator) is the actual website address which we enter on the address bar for accessing.
Technically there is an IP address associated with this website address. So, if we type the IP, we get to access the same site (Only if it's a dedicated IP). Since it's difficult to remember the IP address of every site, website name which is denoted as 'seekahost.com', is a much more convenient option.
The website name is the domain name. It's made up with a combination of the domain name and a TLD (top-level domain) or extension.


The commonly used and heard domain extensions were .com, .org, .net and .info but nowadays you have ample variety of extensions that have been released by ICANN. It can be almost anything .food, .global, .tech, .pizzas, .fashion and to the extent, you can think. The website name is the domain name. It's made up with a combination of the domain name and a TLD (top-level domain) or extension.
How to choose a domain name
Once we are aware of what a domain name is, the next query is, how we create or choose the domain name? Since domain names are not free of cost, you need to be wise and creative in crafting the same. You'll get ample suggestions and tips on how to generate an ideal domain name. We'll quickly jot down the most important ones in a nutshell.
Keep it simple and short
Make use of Keyword
Omit usage of special characters and numbers
Check out if it's not registered
Besides, those finding it a time engulfing process can very well make use of domain generator sites that help you out in enlisting and creating a suitable domain.
Registering your domain name
Eventually, you have come to the shore. Once your domain name is finalized, you can, no you must register it ASAP because it can be grabbed at any moment. Domain names can hugely vary in cost depending upon which domain name or TLD you are using. Once your domain name gets registered, you'll be granted the advantage of using your own business email ID associated with your domain name. Like [email protected], Professional enough!
In addition to this, there are web hosting companies which provide you with free domain registration when you go for the business web hosting annual package. Wait, what? Now why web hosting is required? Well, stay tuned by accessing our blog on what is web hosting and how to choose a web hosting provider?
The simple answer for why you need web hosting is this – You need a host to host your domain name and get it live with a website. Or else you can just park the domain name have an empty page. You do not want that right so get your website live with WordPress hosting which is the best to host a domain name and build a WordPress website.