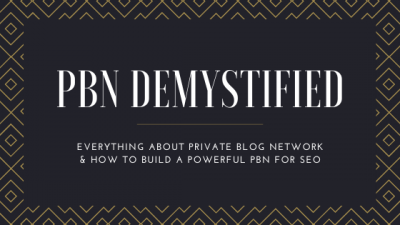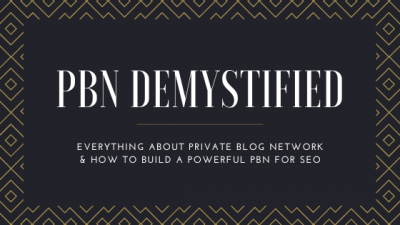 Learn what is a Private Blog Network & how to build a PBN for SEO in 2021
What is PBN (Private Blog Network)
If you are new to PBN (private blog network) or haven't yet joined the PBN Demystified Facebook group, then let's look at what is a PBN and why PBNs matters for SEO in 2020.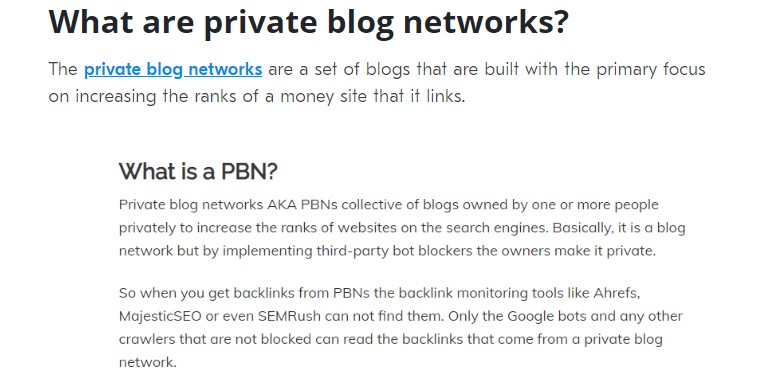 Thousands of SEOs use private blog networks to rank websites on search engines like Google, Bing or any search engine that facilitates the website ranks with backlinks that are pointing at them.
Back in 2014, PBN worked like steroids to ranks any website fast on Google. You can just link with direct anchors that are placed on blogs that even had spun content. Those days are gone and in 2020 it's a different game to use PBN for SEO!
make sure you go read the above-mentioned article before proceeding any further. So you know about PBN and how it works.
Does PBN for SEO works in 2020?
 YES! Works so well and you can even use PBN to make money (I will talk about it later).
Watch the video by Derek Pierce, so you know PBN for SEO works in 2020.
How to build a PBN?
Building a PBN is not that complicated however there are fundamentals to watch out when creating a private blog network for SEO.
The tips and strategies about how to build a PBN is covered for you here
Make sure you read it (https://www.seekahost.com/how-to-build-a-pbn/) well before proceeding with this guide any further.
Now you know how to build a PBN and for that, you need good expired domains with a good history. Learn how to find domain history here.
Expired Domains for PBNs
Expired domains are the lifeblood of the PBNs unless you plan to build a private blog network on a subdomain like this one > https://business.clickdo.co.uk/ It's not that always you get to set up a blog on a highly authoritative domain and use it's the power to ranks it as well and juice the SEO power to linking websites.
An expired domain is one that is available for sale by any registrar. It is an essential tool for PBN creation.
The best way to locate these is through a broker or auction sites.
Of course, you have to remember that the PBN cannot be identified as such. Thus you have to use different domain registrars and buy on different dates.
There must be no established pattern that Google can snoop on.
You can also get a new domain and start a blog and build it for 3 to 6 months and start getting the SEO power. But using an expired domain are way better and makes it easier and quicker.
Read this case study about expired domains vs fresh domains for affiliate SEO > Fresh Domain vs Expired Domain: Which One to Use for Affiliate Marketing?
Expired domains have accumulated the SEO power over the years with the backlinks they have got from other websites.
So when you use an expired domain to build a blog, it gets indexed fasters and also ranks better on search engines with its trust score.
There are many factors to look at when buying expired domains for PBNs.
The PBN Guru has written a great guide about expired domains and you can read it.
And if you are keen to learn how to find expired domains, there are many ways and tools you can use.
PBN Hosting: What to look at when buying PBN hosting
To host your expired domains you should use PBN hosting and you can first read > How to build your PBNs footprint less for SEO.
Now let's looks at hosting for private blogs.
PBN Best Practices & how to avoid footprints
Building a Private Blog Network is not much complex when you know exactly what to do and what not to do. PBN's should not leave any footprints because search engines should consider it as a positive signal to rank your money site on top of search results for particular keywords.
To avoid footprint, you should follow uniqueness from the start. If you are building a Private Blog Network with 5 PBN's then it's easier to make it unique as we have plenty of options. But if you have 1000's of domains then it's not so easy to show uniqueness and to manage. So probably we will mention the numbers as a percentage instead of numbers.
It begins with Domain Name Registration. You can't registrar each domain with different providers and also making the registrant details private on all your domains will not help you. So here we should use privacy protection for 10 to 20% of the domains. Also, using valid details is the best identification for professional domains. So the remaining domains without privacy protection can be registered with different accounts with different registrant information to show it as a real business domain.
Next comes Web Hosting, that's the most important part to make sure it's footprint less hosting. You should check with the hosting company who sells PBN Hosting. SeekaHost PBN team made huge research on PBN Industry and came up with a trust solution and manual implementation process. The safest option is to have a unique C class IPs with private nameserver setup and different SOA records.
Web Designing and Development is the final part of the PBN Setup. It's very simple and easy to show uniqueness in website designing and development. Use different themes and plugin combinations. Also, show some variation in website policy page contents.
Performing the above suggestions on your PBN's will give a powerful boost to your money site to increase the performance and authority.
How to get traffic for your PBN
The best way to get traffic to your private blogs is by building them right! Well, build blogs with authentic content to get traffic from search engines like Google.
There are some shortcuts to get traffic but we want to focus on the right ways to get real traffic by building the blogs to add value to the web.
You would need lots of content to get authoritative backlinks.
This is where the freshness of content plays a huge role. Search engines have a fondness for new content.
But the question is 'how fresh'? A new article every week is more than enough to keep a site interesting for web crawlers.
Of course, the PBN sites are going to get the same degree of SEO attention from you as actual money sites.
You will see some examples of blogs that are built to get traffic from Google.
PBN Backlinks: Should you buy PBN links?
Well, there is no harm in buying PBN links if you are buying from the right paces.
Buy PBN Links: Places to buy links       
There are many places to buy PBN links but our suggestion is to learn how to build a PBN and build your own private blog network.
PBN Service to build Private Blog Networks by Experts
Below we will soon list various PBN service providers that you can hire to build your private blog networks.
PBN Website and blog examples
Look at this blog https://www.thewidestweb.co.uk/ SSL and all set up nicely and it looks like an informative blog.
You must make sure the blogs are well designed and content is written for the web readers.
This is > https://www.webdesign.org/ is a high-end blog that gets a ton of traffic from Google even though it looks little too fishy with links plugged all over the sidebar. With its authority and age, it could getaway. However best to make things look natural and not having too many home page outbound links is the best to play!
Below you can see some more blogs and their prices to get guest posts.
https://www.templates.com/blog/
https://www.freetemplatesonline.com/blog
https://www.websitetemplates.org/blog/
https://www.adesdesign.net/blog/
https://blog.websitetemplatesonline.com/
You can ask Dinesh by emailing to d[email protected] if you wish to get published on those blogs.
This is a Google new approved private blog > https://ventsmagazine.com/ and we recently got a placement on it which you can see here
So you see how big you can grow a private blog and scale your network overtime by publishing SEO friendly content.
You must know how to grow a private blog network if you wish to earn money online from your blogs.
How to make money from PBNs?
Private blog networks are not just to place links and use for SEO, but also you can make so much money from your PBNs. You can read this article about How to make money with your PBNs (Private Blog Network Goes Public).
And also check what Fernando wrote on ClickDo How to earn $1000 per month online from your PBN (Private Blog Network)?
The principal way to earn is from the backlinks that you can host.
Most search engines place a lot of value on backlinks. These demonstrate that a website has authority.
What better way to monetize your PBN than to rent out links. Google views a lot of incoming links as a sign of trustworthiness.
Thus all that you need is a backlink from your blogs to these sites and to charge a fee.
Of course, you need to put in a lot of effort to build sites that are normal in appearance, with a lot of content. If possible, use cached versions of the site to find what it used to look like in the past.
The website must look like an actual blog. There has to be a navigation bar with an About Page. An About Page lends to the authenticity of the site. Also, make sure that you add an XML sitemap.
How to link to the money site? 
There are few possible positions – header and footer, and from within the content.
Within every new piece of content, there will be a single link to your money site. There is no need to overdo it. Never link past this saturation level. 
If you have chosen the content to use then the next step is to find suitable anchor text. Do not make the mistake of repeating the same anchor text. Try to host different types of anchor text with a lot of variety.
Do not use techniques such as Cloudflare to hide the IP address. Every PBN site must be separately hosted on a different server. This allows the sites to have a different randomized pattern of IP address. 
Also, a common mistake is that people try to control several PBN blogs from one Google Analytics account. This is a dead giveaway and search engines would understand the tactic instantly.
Of course, it is a slow process. There will be deliberate steps that take time since Google crawls the entire net only once a month.
And you can take the blog for profits course the SeekaHost University to get the insights of how to build blogs that are useful to make money online.
For any questions open a ticket via the client area here.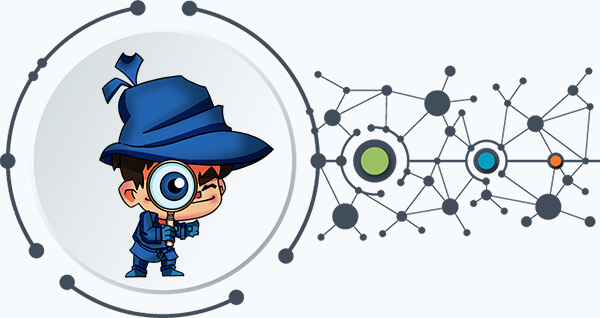 Join the PBN Demystified Facebook group
This is the one-stop place to learn everything about private blog networks. There are over 7000 people in the groups and everyday people sell PBNs, ask questions about how to build PBNs and trade PBN backlinks.
You can request to join the PBN Demystified group here.