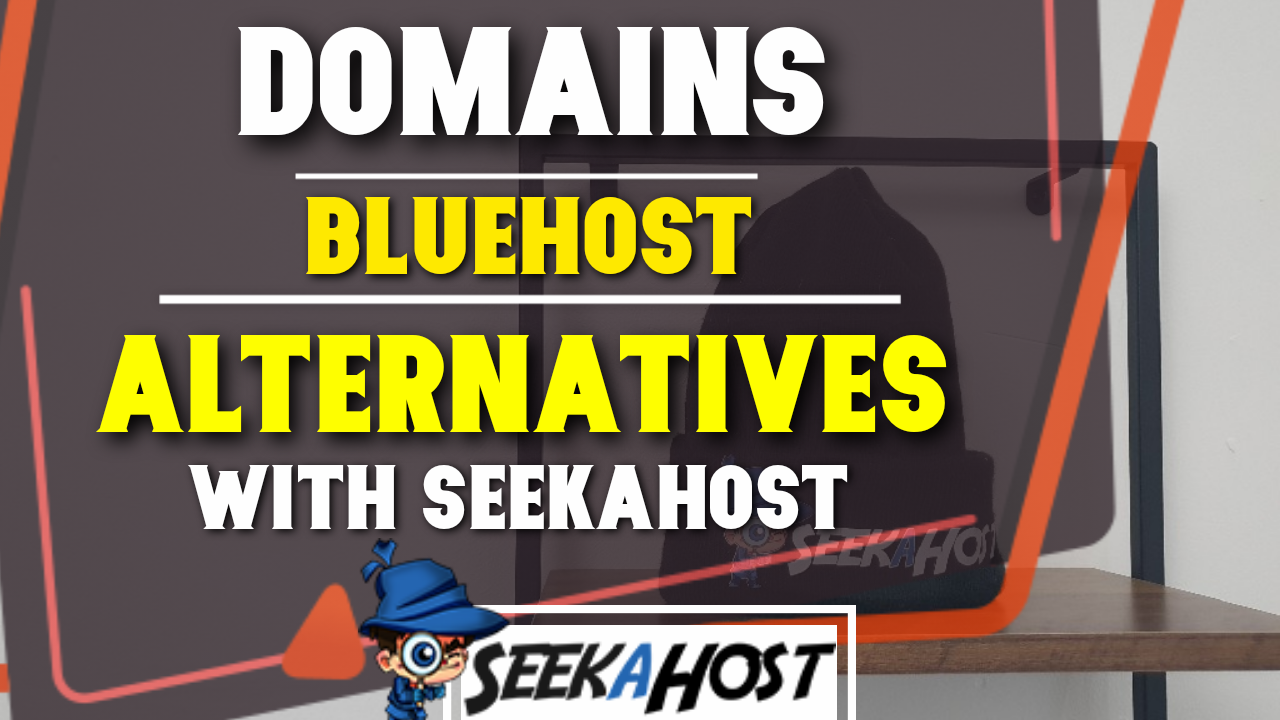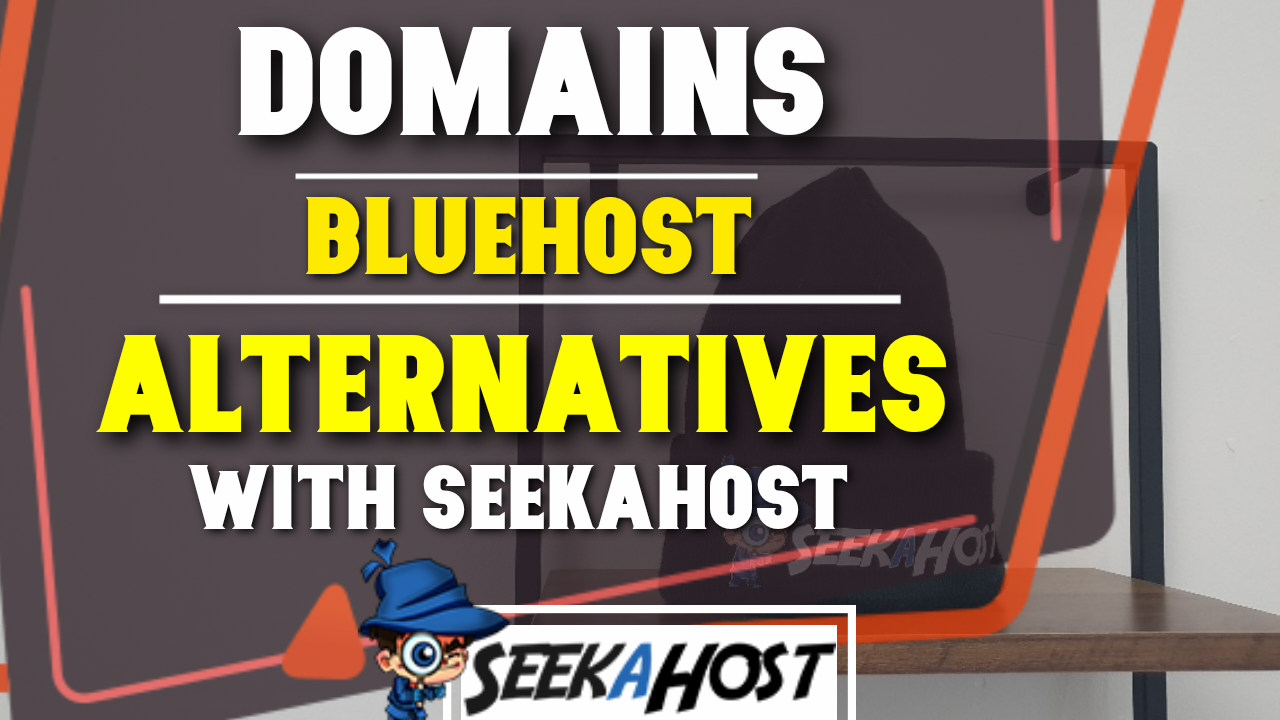 Best Bluehost Alternative Best Domain Registration with Hosting
Lets take a look at Bluehost Alternative for Domain Registration and hosting. Here you can find the best alternative to Bluehost that is much easier, cheaper and much faster.
After some research and trying to purchase a domain our self's, we found that it wasnt quite as easy as first expected to buy the domain. We ran into many problems and in the end wasnt even able to register the domain.
Best Bluehost Alternative Domain Registration
Here at SeekaHost we take domain registration and hosting very seriously. We understand that you need both an easy registration process and good management of your domains and hosting.
This is why we are one of the best Bluehost alternatives to go for. Providing both PBN hosting for blogs featuring unique IP's and Nameservers along with WordPress hosting for more professional or business type of websites.
Check out our video below where we compare the process of registering a domain with both Bluehost and SeekaHost and you will soon see a difference in how easy the registration process is.
Easy and Quick Domain Registration
As you can see in the video above the whole process to register a domain can be done in less than a minute with SeekaHost.app and we had no requests to purchase it in a different browser. Infact the whole process has been meticulously designed to provide the fastest and easy to use service possible. We understand that not everyone that is starting a website is a computer wizard but yet still wants to have the same professional level of website that someone with lots of experience can create.
This is why as an alternative to Bluehost we provide a well tested, working and effective service.
Due to our PBN customers that need to be able to purchase their domains as soon as they find the perfect one. The process can even be done through your main dashboard on www.seekahost.app so you never lose a good expired domain.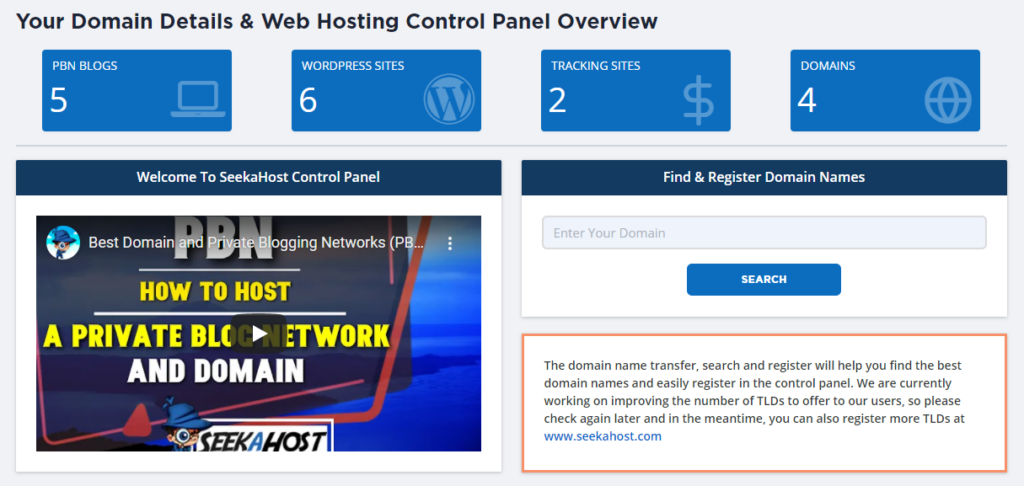 Setting up an Account with SeekaHost
Setting up an account with us is also optimized so it will take you less than a minute to register and of course for free. As the best Bluehost Alternative we like our potential customers to be able to take a look at our dashboard and get familiar with it before you decide to register your domain or get hosting with us.
Best Bluehost Alternative
It has been set up so you can register domains, get hosting packages, manage your WordPress sites and tracking sites all in one convenient place.
Once set up you can easily set up hosting packages, purchase cheap .com domains and even use our knowledge base to create your perfect website or blog.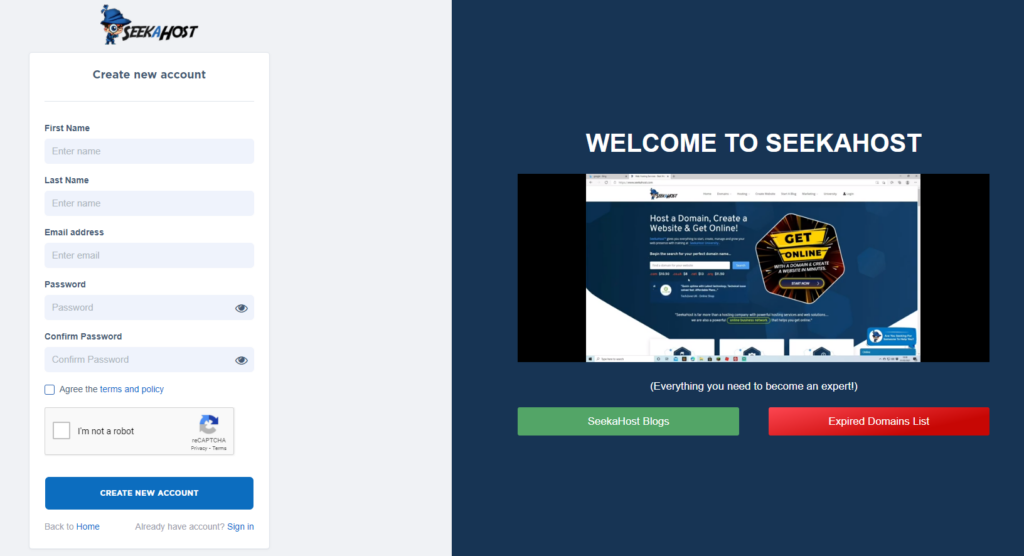 Problems with Payments to Register Domains
As you saw in the video above I had quite the trouble registering the domain. Unfortunately I cant say its the first time ive had this whilst registering a domain. GoDaddy has much the same issues when I tried to purchase the domain and simply couldn't on one browser. In that case I was at least able to register it in the end where as with Bluehost I had to just give up as at first I was asked to use another browser (and re enter all my information again) to then be told some time later that I cant use my visa debit. Only credit cards and PayPal are accepted at the moment.

Now it isnt complete out of the ordinary that a hosting company doesnt accept most major payment options but you expect a larger hosting company to be fully functional and have an easy system to pay for the product they are advertising.
Again as the best Bluehost Alternative we do not require you to open different browsers and we offer all major payment methods, Including Visa Debit. Payments are instant and all relevant information is emailed to you at the same time as payment is made. Providing a receipt of purchase and any other information you might need about your registration.
Domain Registration Help and Support
Much to my frustration it took quite some time to find the support button for some help. I was redirected through many pages with different help topics. Which can certainly be off putting when trying to do something fairly simple. In the end I found it by sheer determination as there was no clear indicator that it was a tiny link on the top of the page. Once I was on to support unfortunately my experience didnt get much better. From agents swapping mid way meaning I had to send over my information or problems yet again for some help from this agent.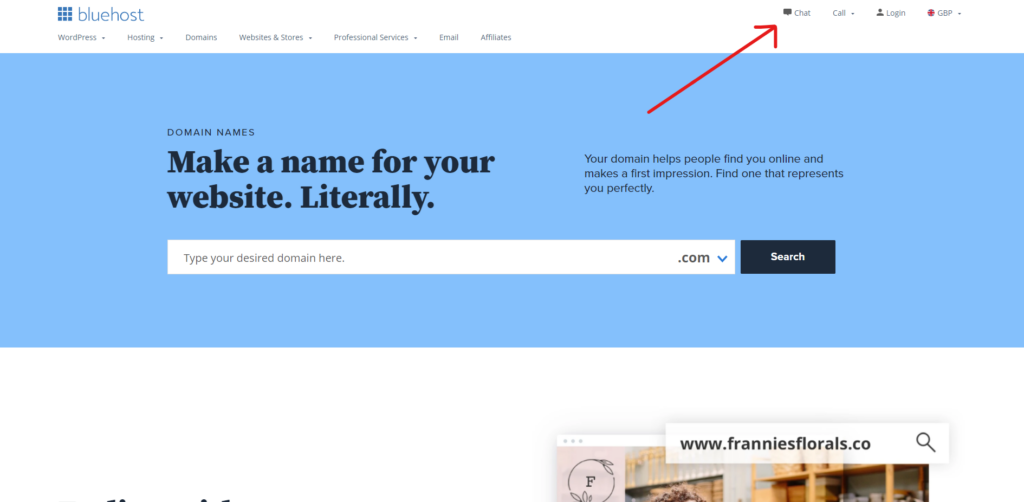 After getting told a few times that maybe my billing information isnt correct it was decided that visa debit simply wasnt an option and it must be PayPal or credit card. At which point I decided to give up all together.
As a the best Bluehost Alternative for domains we have an easy support option that is clear on page and will help you straight away.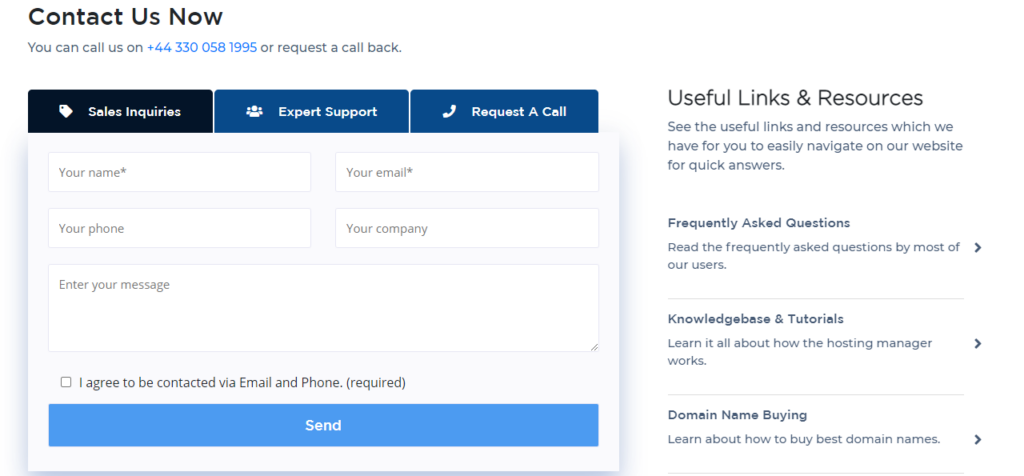 Swapping agents again isnt unusual I want to add, however this is usually when a subject has become overwhelming to one agent so another might take over. How ever this was simply a payment  and the first process that anyone would have to do one their website.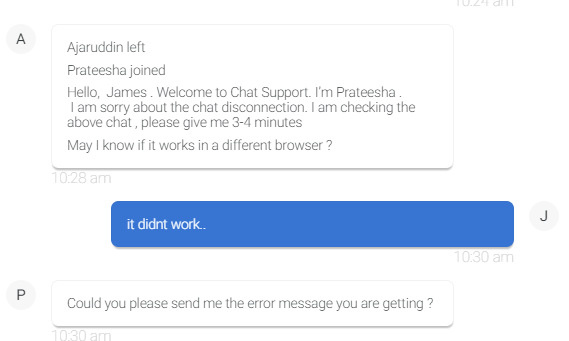 Best Bluehost Alternative For Domains and Hosting
Creating websites and blogs is something we take very seriously and also want everyone to be able master, even starting with no experience at all. This is why providing an easy to use and efficient domain registration service and hosting is a must have which we have made available for everyone.
People have many different reason for getting online, such as to create an online CV, create a blog to engage with a larger audience, share content they have created with others, run business, create consultancy's and much more.
By keeping things simple we have not missed out on other major features that others dont include for free. Such as a the free email you get associated with your domain. The free Clicky and Google analytics integration for our PBN's or WordPress sites and not forgetting our free SSL certificate you get for your site to create a https website for secure data and payments.