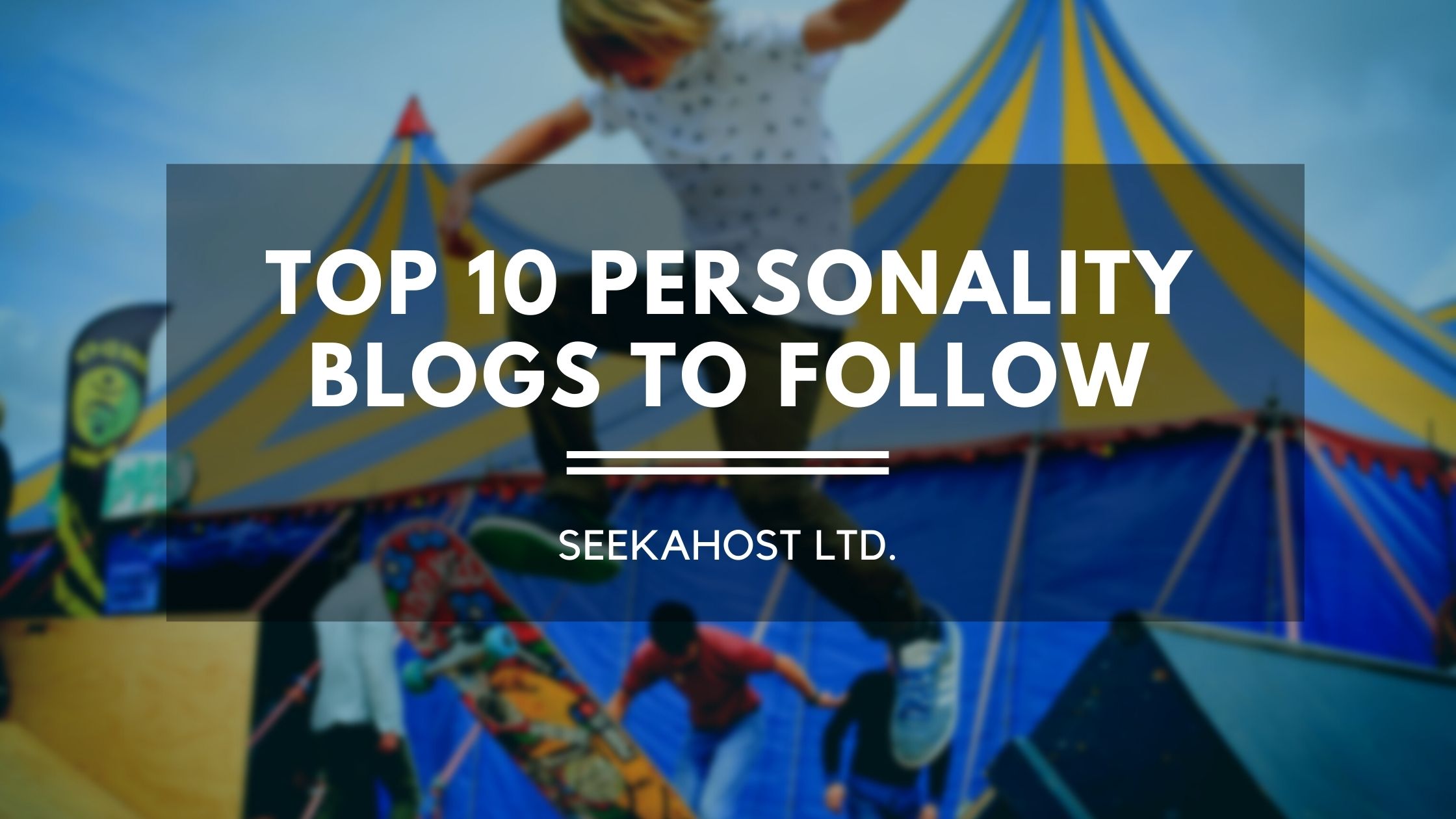 Top 10 Personal Development Blogs to follow for Self-Help & Motivation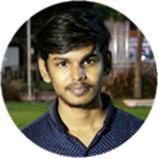 By Aslam Saah
Looking for personal development blogs to follow for some self-help and motivation?
In this article, we will look at some of the best personality blogs which are the most convenient source of motivation. One-click of a finger, and you can browse through hundreds of articles for whichever mood you're in.
Naturally, religiously following a personality development blog impacts your lifestyle. From your diet chart, the workouts you do, and the clothes you wear, to the books and magazines you read. There are thousands of blogs on the internet. So much information can be overwhelming.
For your convenience, here is a list of some of the most wholesome personality blogs on the internet. This list has been curated with the goal of personal development in mind:
Best Personal Development Blogs for Self-help
Tim Ferris has been called the "Oprah of the Audio" due to the unmatchable success of his podcasts. Tim has authored five #1New York Times and Wall Street Journal bestsellers:
The 4-hour Workweek
Tool of Titans: The Tactics, Routines, and Habits of Billionaires, Icons and World-Class Performers
The 4-hour Body
The 4-hour Chef
Tribe of Mentors
His Twitter account is listed along with the likes of Mark Cuban and Jack Dorsey. He has also been listed as one of the "Most Innovative Business People" by Fast Company.
Considering his accomplishments, nothing short of brilliance should be expected from his blog. It was listed by Inc. Magazine as one of the "19 Blogs you should bookmark right now". But, what is the blog really about?
Tim Ferris has a unique way of viewing the world. "Lifestyle Design" is the theme of the blog. He presents to his readers ways of living life that bring you closer to your true identity. Essentially, he teaches his readers to live by their truth and be better because of it.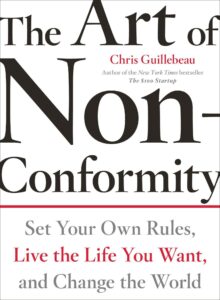 "If you do what you love, you can take over the world."
Chris Guillebeau is proof that your work can be your passion and vice versa. What's more? He is here to teach us all how to do what he's doing.
His blog, "The Art of Non-Conformity" entails his journey of traveling the world before he's thirty. Having traveled to 125 countries already, he shares his learning from his travel experiences on his blog. Chris propagates the idea of non-conformity i.e. unconventional living.
The blog highlights how one can change the world by achieving personal goals. His travel experiences have given him a unique understanding of personal growth. This blog is a MUST for anyone with wanderlust, or the urge to break free from the monotony of life.
Zen Habits is a lifestyle blog that focuses on Minimalism. Leo Babauta, the author, has successfully created a space on the internet that helps one find simplicity in the chaos of life.
Leo Babauta propagates the idea that our vision in life is blurred because of unnecessary clutter. He believes that clearing the clutter will help you see the things that matter, and create meaning in your life.
This message is also conveyed in the aesthetic of the blog. Simplistic fonts, black and white pages, and a sense of peace in the tone of writing — the blog screams Zen.
Leo's tips are easy to apply and show real impact. This blog is essential for anyone who is stuck in the rut. Looking away from all the "clutter" for a moment can help one gain perspective.
Think Simple Now is a blog that creates a distinction between what requires hard work, and what is complicated. The blog centers on the idea that life is simple, and simply persisting in what you do leads to success.
Tina Su, the founder of the site, regularly posts uncomplicated tips for people to apply to their lives. The posts are concise and info-rich. She provides practical answers to real-life problems.
Tina Su's motive behind finding the blog is to promote simple living. This blog is perfect for absolutely anyone trying to make their life easier.

Tiny Buddha, at first glance, comes off as a religion blog. However, it is far from one. It can be said that the site draws inspiration from the teachings of Buddhism.
The blog focuses on simple wisdom and mindfulness. The goal behind Lori Deschene's writings is to make convenient the finding of peace and happiness. The posts on the blog focus on sensible ideas and insights that have real applicability in life.
Additionally, the blog also features stories about happiness, love, relationships, mental freedom, open-mindedness, and inspiration. The stories captivate the audience that may not be interested in the regular articles.
If you're a philosophical being and like to do some thinking, Tiny Buddha is a must for you.
Ramit Sethi is the guy who gets things done. The tone of his blogposts reflects his personality: straightforward, assertive, and practical. Unlike most personality blogs, iwilteachyoutoberich is not one to focus on vague, inspirational teachings.
This blog is for the go-getters. For the driven. Naturally, the blog has a cult-like following. Ramit Sethi's posts make you confront yourself and realize your true potential. He then helps you reach that potential in terms of your earnings.
"There is no limit to how much you can earn."
The blog does not focus on penny-pinching. It makes you confident enough to spend lavishly on the things you love.
Danielle Laporte's blog can be summed up in two words: Soul-searching. The site is a perfect balance between touching inspirational quotes and hardcore spiritual discernment.
The blog focuses heavily on spirituality, meditation, Seva. The site is easy to access, with reflective questions that lead you to the topic you're looking for. The topics are then divided into easily accessible categories.
Danielle Laporte also offers a self-study program called The Heart-Centered Membership. The program aims to assist people in finding solace and building resiliency.
This blog is suitable for anyone with a philosophical inclination.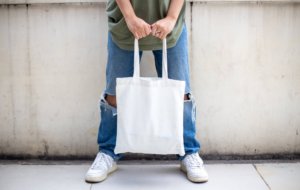 "Own Less. Live More. And Discover the life you want."
If you believe that less is more, this site is perfect for you. Joshua Becker, the founder, is committed to living a minimalistic life. And that is exactly what he teaches his readers. Joshua gives insights on how physical and mental clutter deter us from living a truly rewarding life.  Chasing extravagance can blind you to other, more important pursuits.
So, through his blog, Joshua Becker helps you recognize the clutter that is crowding your mind (and probably your room as well). He then helps you get rid of it. In the same simplistic manner, Joshua also discusses topics like parenting styles, success strategies, etc.
Additionally, Becoming Minimalist also offers a 12-week long course called "The Uncluttered Course". In this course, you are provided instructions and inspiration to declutter your home and your life.
This blog is perfect for people wanting to start over.
Talent Develop probably has one of the most fascinating web pages on the internet. It cannot be denied that at first glance, the topics seem intimidating. 'High Ability', 'High Sensitivity' are some of the topics that you see on the landing page. Naturally, the blog may seem impersonal.
However, Talent Develop is a bonanza of info-rich articles. They focus on human potential, talent, and creativity. Talent Develop is the perfect blog to visit if you're exploring your capabilities.
The aim of the founder, Douglas Eby, is to generate content that helps people understand themselves, grow their careers, and enhance personal growth.
Advanced Life Skills is a Psychological blog that focuses on people's mental association with things and activities. Confused? Here's what that means.
Our mind associates certain feelings with things, people, or activities. Dissociation of those feelings can change the way we feel about said things, people or activities. Jonathan Wells, the author of this blog, helps people understand their mental associations, and change them in their favor.
This exercise helps people survive extreme situations, where they would normally be overwhelmed.
This blog is an interesting exploration into the field of psychology. It is a must for anyone curious about the field as well as people trying to understand their minds better.
It is essential to remember that all of the blogs mentioned in this list may not be suitable for you. Based on the brief overview given, do a quick exploration of the webpage. Pick one or two blogs that you can relate to. Make it your goal to be consistent in reading them.