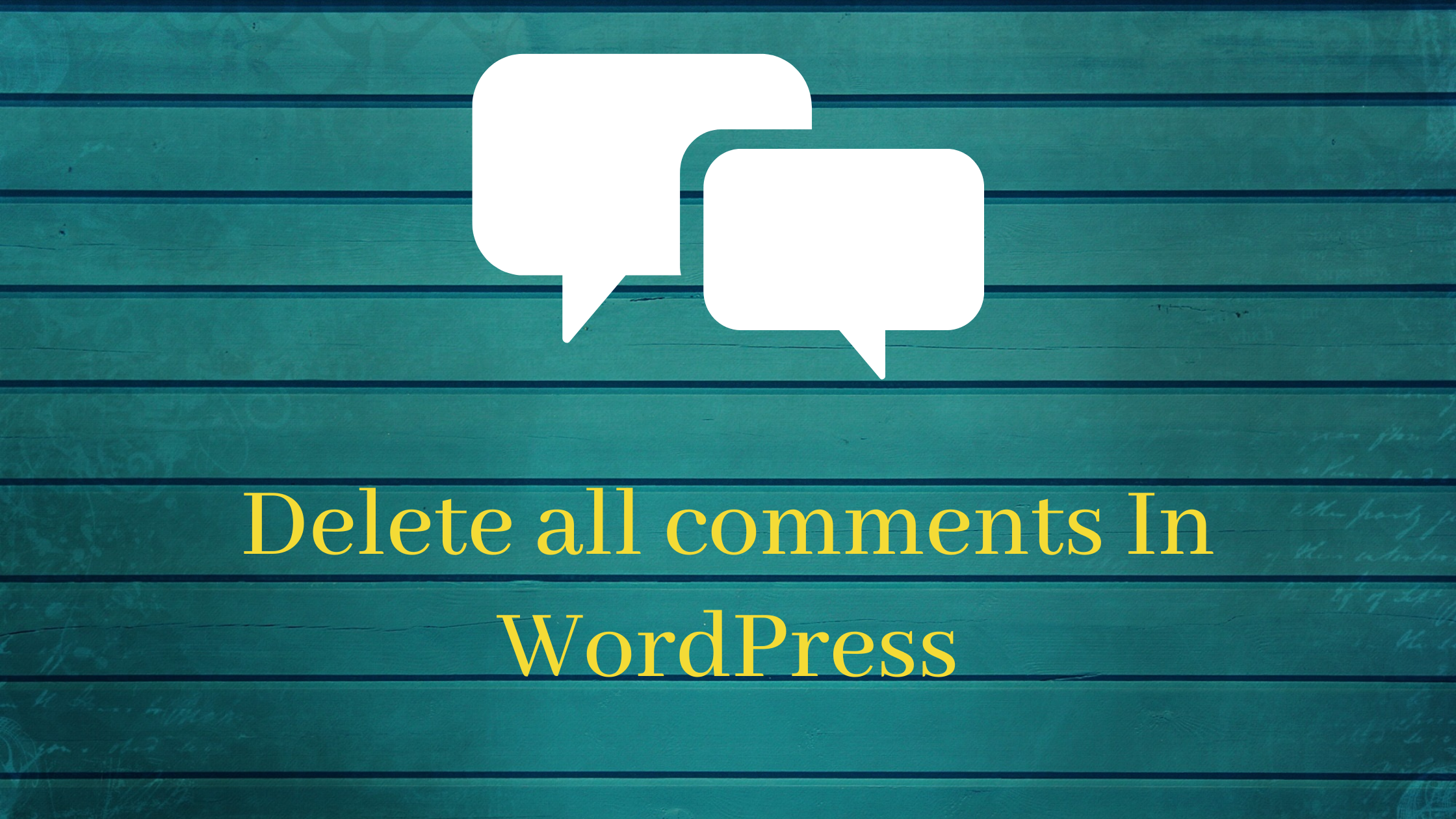 How to Delete All Comments In WordPress?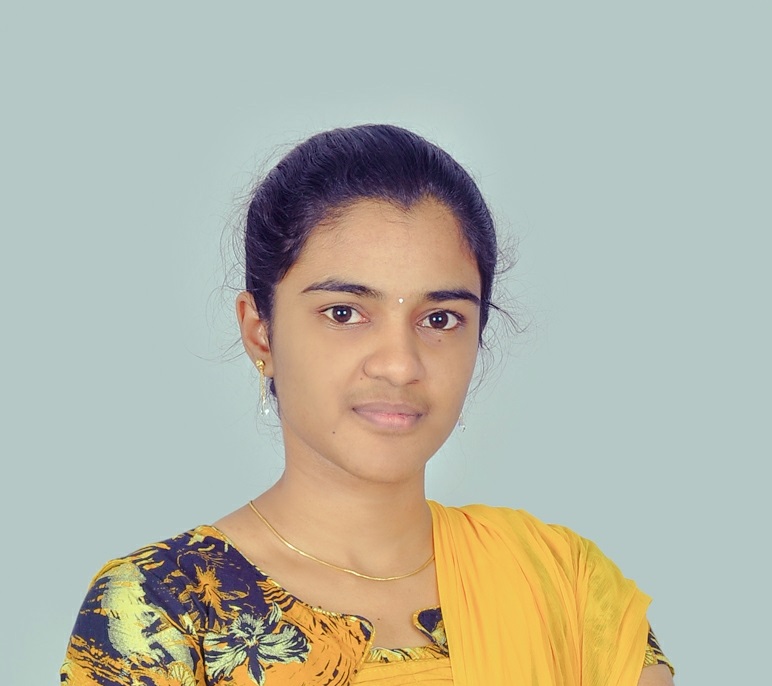 By Swetha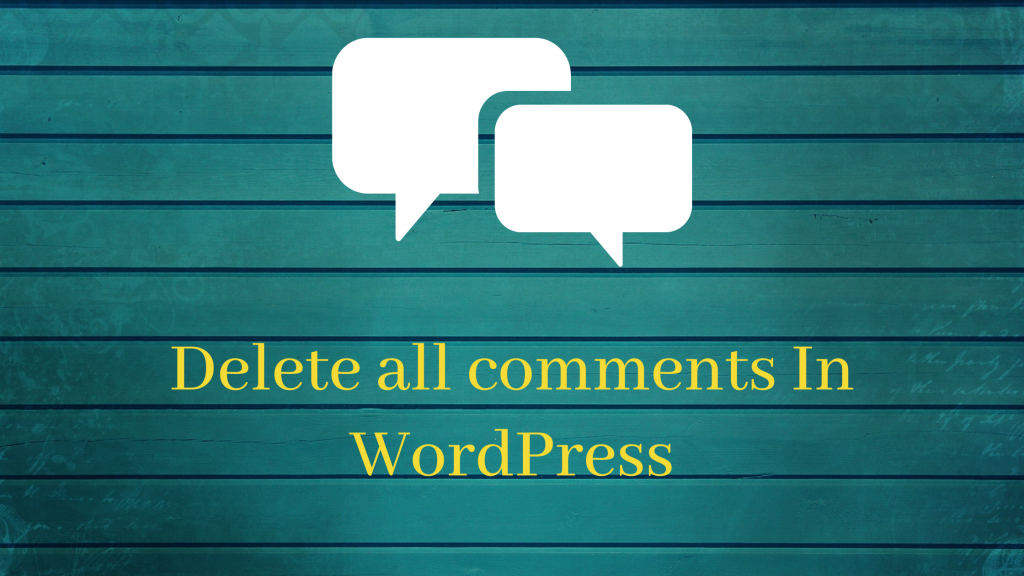 Are you looking for an easy way to delete the WordPress comments at once? No need to  struggle, In this article we have dropped the best ways to delete all the comments in the WordPress.
The Comments are the best thing for the user to communicate with you and the other readers of your site. It is used to build relationship with the users. And you can also make a discussion with the website visitors. You can also use comment plugins to improve site SEO friendly.
If you need to delete all the WordPress comments, then first you need to take full backup of your site. Because once comments are deleted, it can't be revert back. So taking backup is most important.
Here are the best and simple ways to delete the comments in the WordPress.
Using WordPress admin dashboard
Using phpMyAdmin
Using WordPress Plugin
1.Using WordPress admin dashboard.
WordPress dashboard itself have an option to delete the comments.
First Login to WordPress and click the Comments section in the dashboard.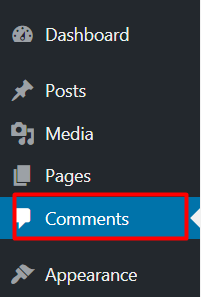 Select all the comments which you want to delete and click the Move to trash option from the Bulk actions dropdown menu then click Apply.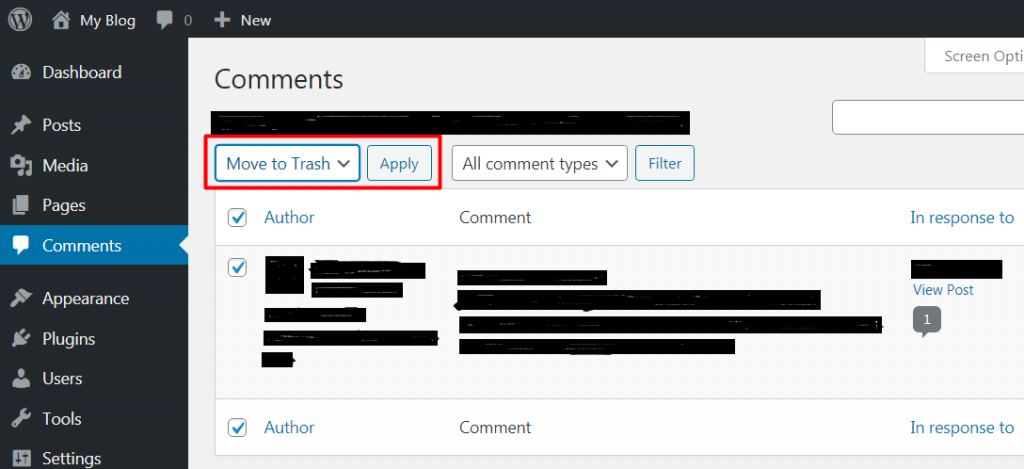 After moved to trash, again select the comments and click Delete permanently option from the Bulk actions dropdown menu. Finally click Apply .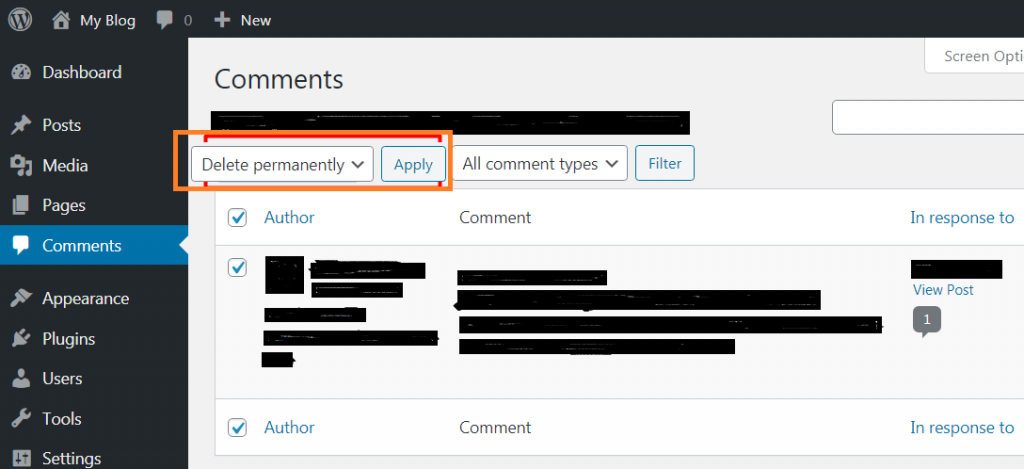 2.Using phpMyadmin
You can also delete all the comment at once using phpMyAdmin in cPanel.
Login to cPanel
Click phpMyAdmin which is under database section.
Inside phpMyAdmin, you can see the all WordPress tables, so click the respective check box near to wp_comments and wp_commentmeta.                                                                                                                                                                                                  
After selecting the table, click the Empty option from the dropdown menu which is under the table list.
Next, it will display the warning message to empty the selected table.                                                                                                                          
Click yes to continue the deletion. That's it, your comments wll be deleted.
3. Using WordPress Plugin
To delete the comments there are plenty of plugins are available. Here I have explained with plugin called " Delete All Comments of WordPress ". You can also use other plugins.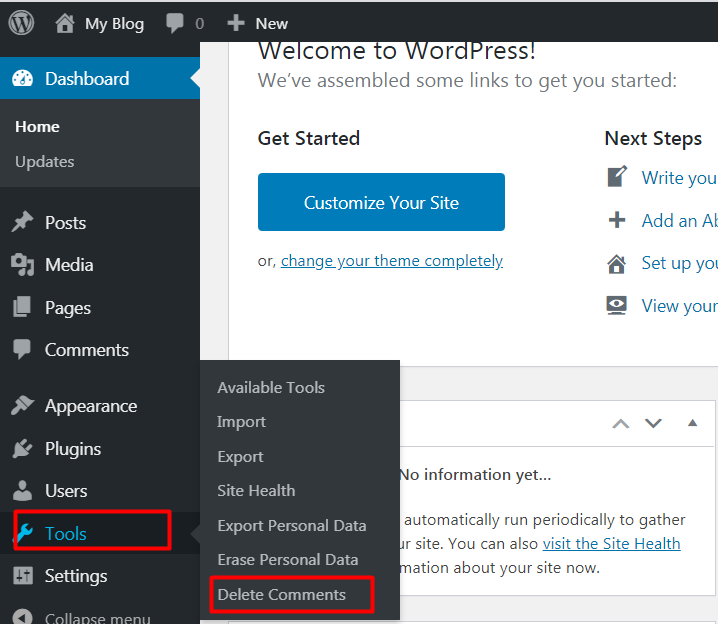 It will show the options to delete the comments. Click the button based on your wish and select Delete Now.                                                      
We hope this article will help you. These are the simple and easy steps to delete all the comments in WordPress.  In above three ways you can choose one way  to delete your WordPress comments as per your requirement.