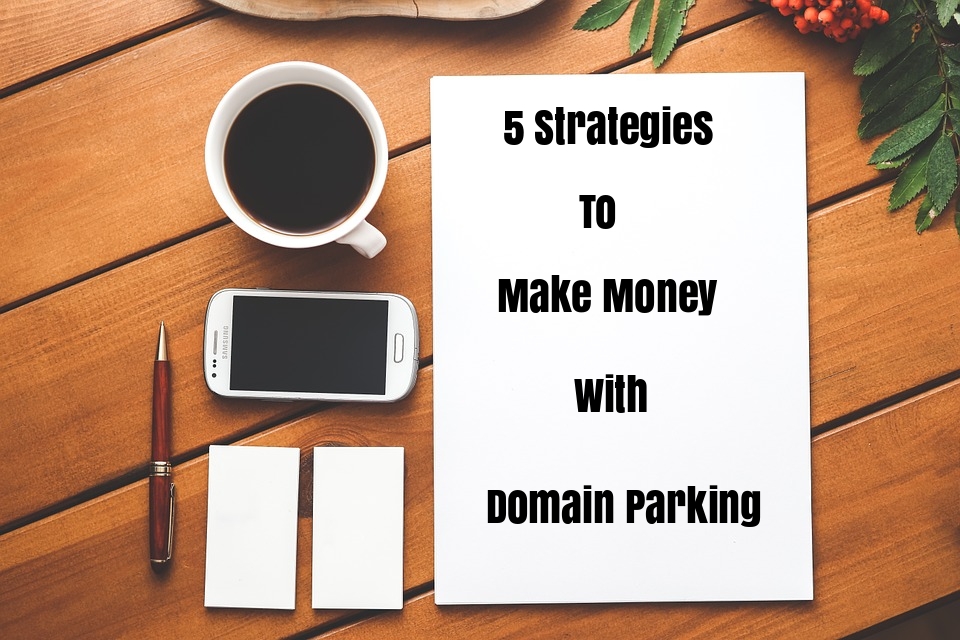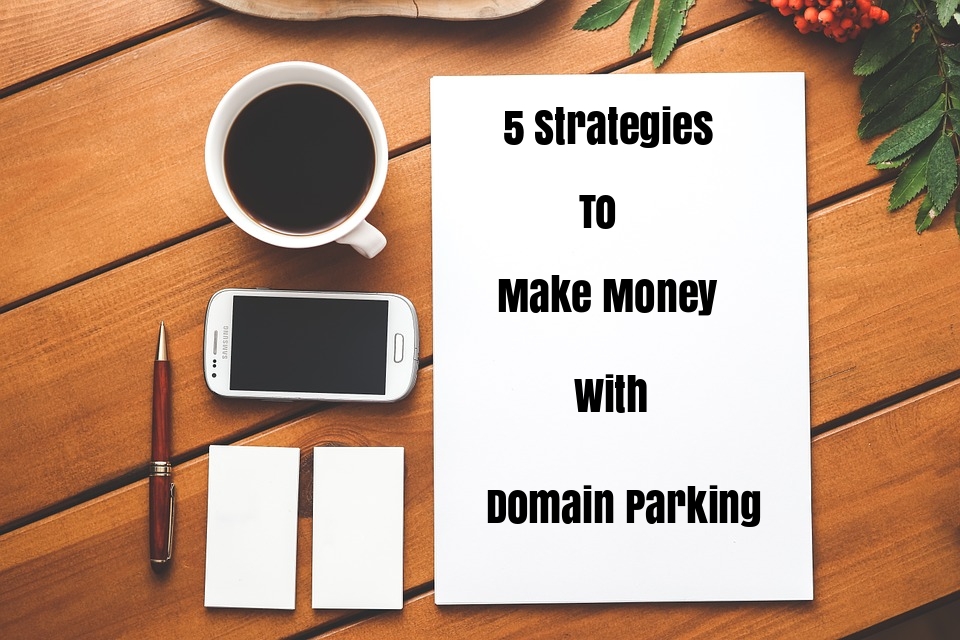 5 Strategies to Make Money with Domain Parking Business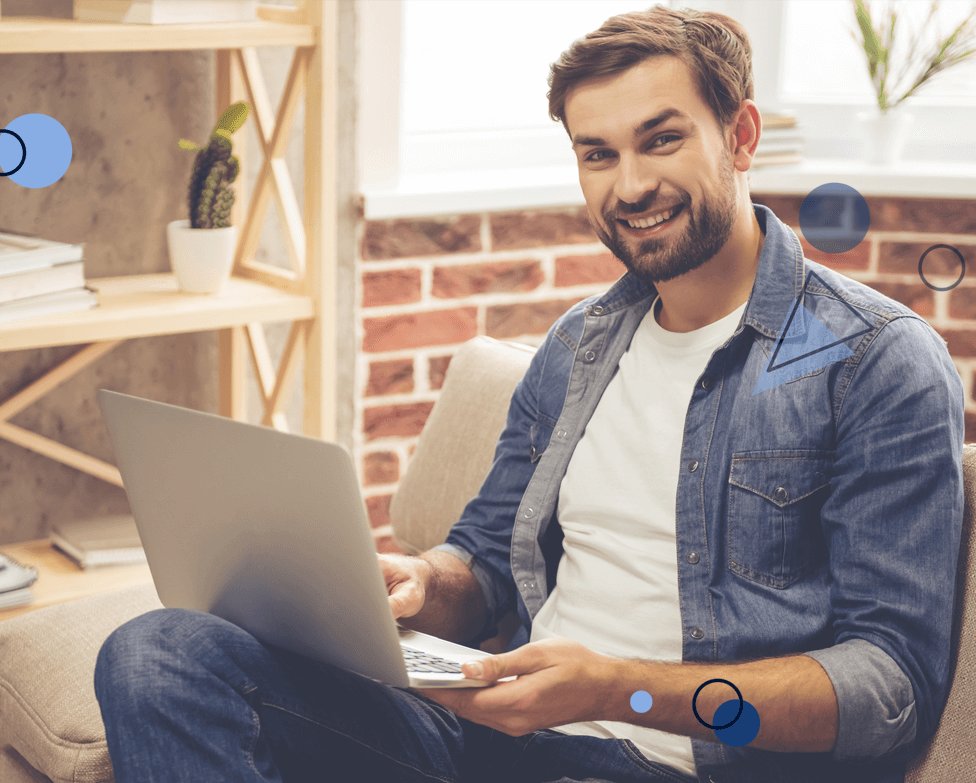 By John
Domain parking is obviously the most common technique of making money with domain name business!
In domaining, it is easier to make a lot of money with domain parking, especially if you're lucky to grab high-traffic expired domains, you can use the domains to enhance your domain business portfolio.
But, how do you go about the business of domain parking? What are the possibilities of making any profits off your portfolio of expired domains?
This article will provide the answers and also help you understand exactly what domain parking is all about and how you can use it to maximize your online money-making advantage.
Before that, however let us look at what domain parking actually means, and how to go about making money with domain parking.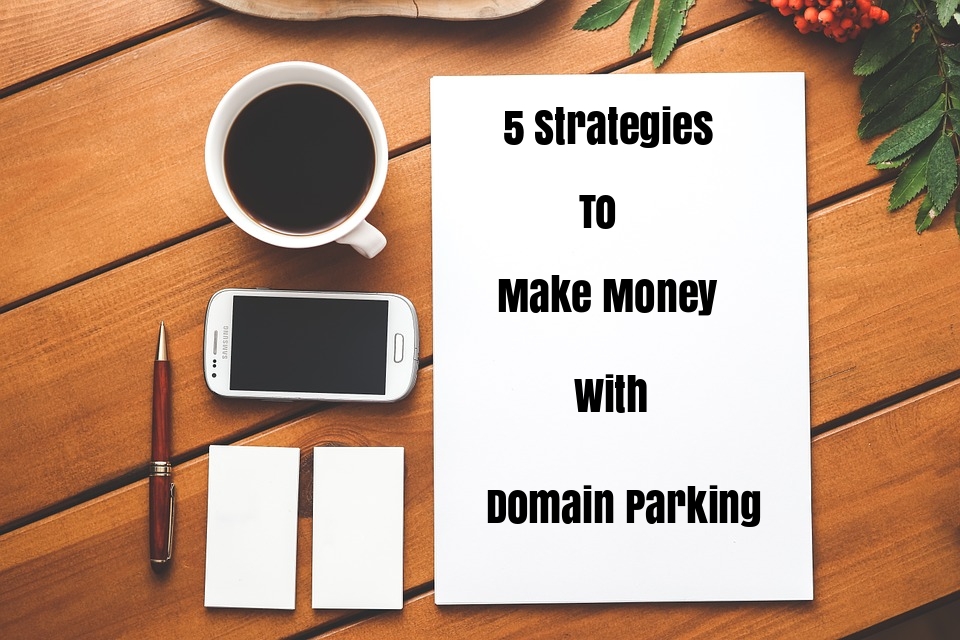 What is Domain Parking?
With the believe that you're already aware of what a domain name is, domain parking is when you invest in an already existing domain name, preferably expired domains and set up web pages to monetize the traffic.
The main reason that expired domains are preferable is because these types of domain names are already indexed by search engines and most probably, have both organic and direct traffic.
However, besides expired domains, also any domain with possibility of amassing web visits will present a real opportunity for domain parking business.
Why Domain Parking?
The idea of domain parking is akin to parking of a vehicle, but in this case, the vehicle (domain) is not actually idle. Instead of the domain you're not ready to use in building a website to remain idle, you've got the option to monetize the domain through parking.
The parked domain shows temporary advertisements, instead of displaying a "Coming Soon" or "Under Construction" message when a person visits the domain name on the browser.
Then, if you should decide to monetize your domain by parking, it will serve as a temporary website with advertisements , and you make money when visitors click on the ads.
5 Strategies to Make Money with Domain Parking
When you follow these strategies and have everything properly set up, domain parking can prove a lucrative business and bring you hundreds or even thousands of dollars per month.
1. Researching for Expired Domains
There are different categories of expired domain names, so, you don't have to throw yourself on any expired domain that crosses your path.
The number one deciding factor on your choice of expired domain is the traffic coming to the domain name. But, how do you know what traffic an expired domain is capable of generating?
We recommend ExpiredDomains.net, as it tend to offer some great tools on the free option. With ExpiredDomains.net, you're able to search the database for deleted, expired, and marketplace domains that are pending.
2. Analyzing the Expired Domains
First, you have to analyze the domains into specific niche, in this case, conduct a check on the domain keywords using tools available here.
The analytical tools will be able to help you find the most relevant domains on your niche. You can use filters to select certain keywords, characters, or the domain extensions you think are the most relevant for the advertising niche.
Using the tools to analyze each expired domain name listed, will give extra information on many indicators like domain's age, backlinks, Trust Flow, Domain Authority and so forth.
By reviewing these information, you'll be able to know quality of the expired domain, traffic worth, and the backlink profile to that domain.
3. Registering the Domains
After you have carried out a thorough analysis and decided on a particular expired domain name to buy, the next step is to recover the domain(s) through the backorder service.
If you need help with getting the expired domains, SeekaHost domains finder can help you to find the best expired domain names.
And once the expired domain is purchased via SeekaHost, you can get immediate control of it from your domains admin panel.
4. Choosing the Parking Companies
Once you've successfully registered the expired domains, then it's time to park the domains with more any of the popular parking companies.
The domain parking industry is very competitive, and a lot of good options are available to choose from, but you should consider these companies with track record in domain parking:
DomainSponsor: is a popular domain parking company that supports international traffic and the Zero-click Model. It helps to monetize over 2 million domains and certainly, there's no room that your domains won't be accepted.
Sedo – is not only a domain parking company, but also a good starting point when you are searching for expired domains. It allows you to park your domain for even a few weeks to gauge if your domain will performance well.
Whichever you choose for your domains parking, be sure to avoid blacklisted domains, as they are almost impossible to monetize. And you can make use of the Google Blacklist Tool to know if a particular domain is good and worth your time.
5. Parking your Domains
If you have decided to settle for any domain parking company, the next move is the real parking of the domains.
There are several solutions to make domain parking easier, but it will be a problem if you have dozens or even hundreds of domains to manage. So, the best way is to do it directly by copying and pasting your sponsors html code through the provided information. It's really that easy and simple!
As a last tip, you should never try to drive traffic to your parked domain, either directly or through referral, as these are completely against the parking companies policies.
Conclusion
Indeed, domain parking is the easiest method to get return on investment for your domain name portfolio. And, if compared to other methods on domain name business, you'll find that it requires medium or even long-term approach.
As most domainer buy domain names and resell them at the most proper time, which could be several months or even years later. While others will prefer to work on their domains to rank them as much as possible. But that should depend on the skills and intuition of each domainer.