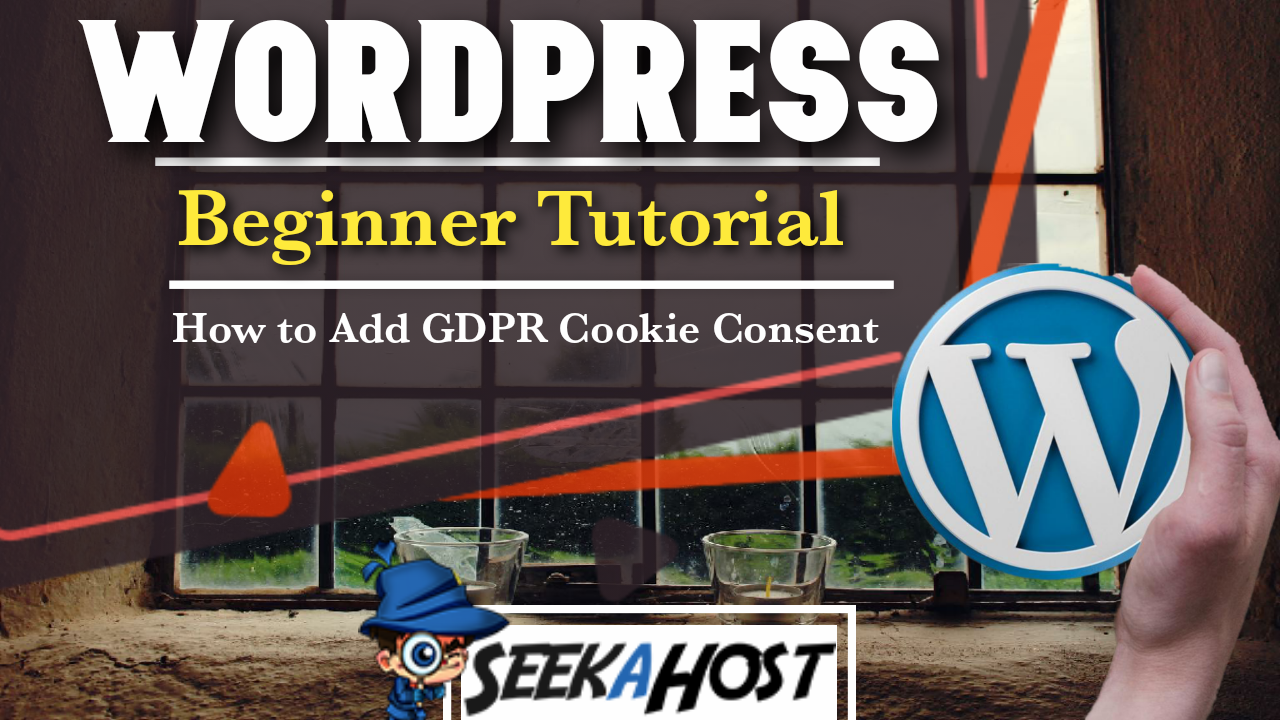 How to Add GDPR Cookie Consent Tor Your WordPress site?
How to add GDPR Cookie Consent to your WordPress site/blog. Quick and easy way of holding data securely with little to no setup.
How to Start a WordPress Site/Blog
This is a part of our series on how to start a WordPress blog/site and will cover all the steps you need to add GDPR Cookie Consent.
If you havent started yet check out our video on How to Start a WordPress Site to get your site up and running in no time.
We will use one plugin that requires minimal configuring and can be added and activated quickly and easily.
How to Add GDPR Cookie Consent to Your WordPress Site
Plugins Required
We will be using GDPR Cookie Consent created by WebToffee
The reason we will be using this is for its ease of use. Many other plugins require API keys or linking through other sites or signing up to other sites. With this plugin all you have to do it is install it, log in with Google, activate it and its ready to go.
How to Install
From your main WordPress dashboard, head to Plugins on the left hand site and then to Add New.
In the search bar on the right hand site of the page type in and search for GDPR. You will see a plugin called:
CookieYes | GDPR Cookie Consent & Compliance Notice (CCPA Ready)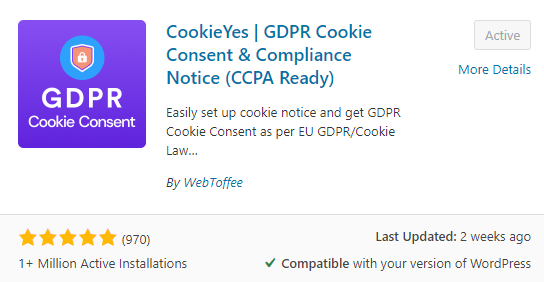 Once Installed, click activate and then head back to your dashboard. You will see there is now a GDPR Cookie Consent button on the left hand side of your dashboard, from here you can check settings, privacy overviews and anything else associated with the plugin.
GDPR Cookie Consent Finishing Up
Now all you have to do is log into your site and check that you are getting a pop up asking about cookie consent. Great, thats it now and your done.
To remove this plugin if you rather use another, simply head to your plugin page. Deactivate the plugin and then move it to trash.
How to Create a WordPress Site/Blog
Having trouble adding and linking your Homepage? Or perhaps need to change your Theme but are unsure how? Make sure to check out both articles for easy guides and video tutorials.
Get Online With SeekaHost