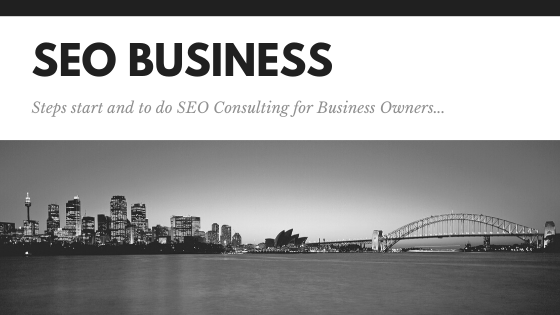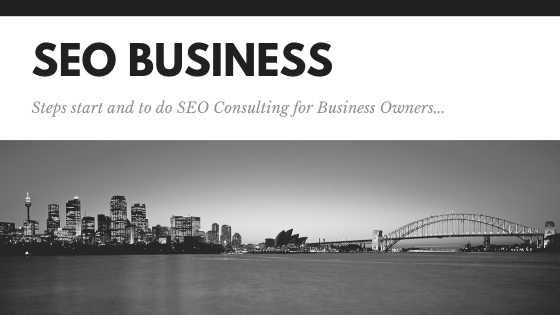 SEO Business: How to Start A SEO Business & Grow Profitably (Steps to do SEO Consulting services)
Are you looking to learn how to start a SEO business? – Then you are on the right page!
I've started and grown a massively successful SEO business that gave me the money and the opportunities to start many online businesses. Also, the SeekaHost brand was initiated in the early days as I was involved in the SEO industry and after serving with PBN hosting (hosting for private blog networks that are used by SEO professionals. Read more about PBNs here) for the SEO industry.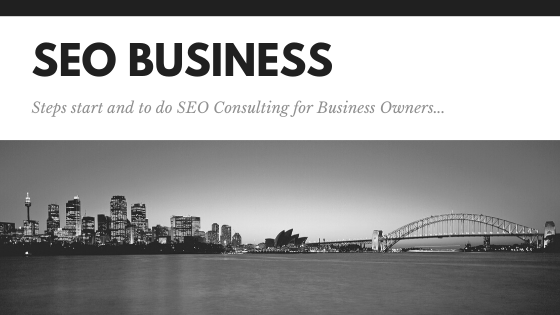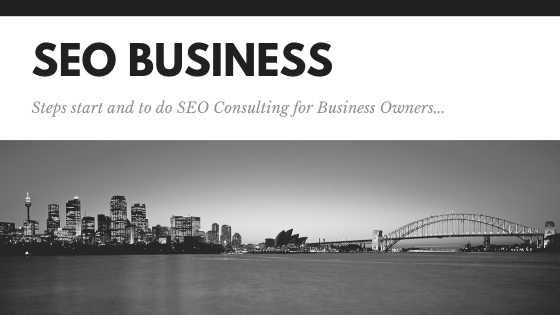 First, let's look at what SEO stands for in business and why someone would pay for an SEO services provider.
SEO: stands for search engine optimization, meaning the process of ranking a business website higher on search engines like Google, Bing and Yahoo. However, now it mainly concerns ranking on Google and Bing. On Bing, it's best to use paid ads for search engine ranks as it's easier to get a quick ROI and it's much cheaper than Google.
SEO helps a business website rank higher on a search engine's first page to get clicks to the website that will potentially convert into customers, leads, sales – you name it. 
What is the SEO business?
The SEO business is basically an SEO consultant/agency/company offering SEO services for a business owner/company to help them rank their business websites higher on search engines like Google and Bing (even on Baidu if to operate in the Chinese market).
So why do people need SEO?
In plain English, it's to rank a website higher on a search engine and get traffic to a website. Without traffic (visitors to the website) there aren't many ways to make money online from a website.
SEO helps to build a brand online, create awareness of a product or services.
SEO is vital for any website to get the best source of traffic and that's from Google.
Ranking higher on search engines like Google will help a business build trust and give more potential to succeed as a business.
People look a brand name/company up online before they decide to buy from the shop, visit that restaurant, order something from an online store etc.
We all know that SEO is the highest in-demand skillset by a local business owner these days and that's why I learned SEO skills first when I was starting out my online journey.

There are two reasons to read this guide.
You want to start an SEO business
You want to know how SEO works so you can hire the right pro or DIY
Either way, you are good to learn the best SEO skills with all the digital marketing training resources me and my team have put together, which you can find on the learn digital marketing page (here).
Now you know why SEO is important for business and why business people are after it.
Let me tell you a little about my SEO career and how it all started.
I said the same in one of my posts on ClickDo (read it here) and it also explains the 10 steps to starting an SEO business succeeding as an SEO consulting services provider.
I first got interested about learning what the best business to start with little money is and doing it online from home and then I found SEO is going to be a rising industry and thousands of business owners will seek out to find an SEO expert, agency to help them with their SEO work.
So, I did everything to learn about how SEO works and gained the skills to rank business websites higher on Google's first page. (Basically, that's what helped SeekaHost in the early days to get sales from organic traffic. Our hosting and SEO hosting was mainly sold through the free traffic we got from Google and now we scale via Google AdWords campaigns).
I did learn about how to rank on Yahoo but to be honest, it was like spamming with bad backlinks, but now there is no reason for anyone to learn how to rank on Yahoo as it's not widely used anymore as Google and Bing are the main competitors.
However, Bing.com has some traffic but it's best to learn how to do paid SEO on Bing as it delivers easy and fast results. Later you will learn how to do it and I will share with you all the resources.
How to start an SEO consulting business 
To start an SEO consulting business first you must learn SEO and that's not hard as I've done all the courses to teach you how to do SEO step by step.
But let me tell you something: SEO is complex, and Google always make changes to their algorithms so only step into the SEO market if you are willing to take the chance.
You're likely to experience ranks dropping for almost no visible reason after some hard work you've invested. And you will encounter situations where business owners blame you for that. It could even go as far as court cases, if you do not have the policies, contracts and agreements right.
How to get started:
First, register a domain name for your business and then build a website with a blog.
Start creating content and make sure you have a few articles about SEO and doing this will help you learn and showcase your knowledge.
Do not skip the first step.
You can learn everything about how to do SEO by taking the online SEO training course at SeekaHost University.
Once you completed the SEO training course, next it's time for you to learn affiliate SEO and local business SEO strategies.
Make sure you build a website before taking the SEO blueprint or the Local SEO blueprint.
You must know how to build a WordPress website and do SEO for it before proceeding with anything else.
As I said, learn the SEO skills' ins and outs by taking the courses I have put up.
You will see how I do SEO for any website, which links I build and how I buy links and even my resources and supplies.
When you know how to do SEO, you can even outsource to someone, but please do not just start an SEO business without you knowing how to do SEO for a website and rank on the first page of Google.
Once you completed all the 3 courses, email me to arrange a quick Skype meeting and you can ask me anything about SEO.
After the call, I will write you a plan with everything you should be doing to scale your SEO business.
I have been doing SEO for over 5 years now and all my businesses were started with the organic SEO and then scaled using paid ads on Google and Facebook.
You will also have the Facebook remarking courses that will teach you how to do Facebook advertising and remarketing.
Facebook is the best place to get attention and even get traffic to a new website that needs some boost to rank on Google.
You can take the SEO content writing courses here so you master the art of SEO content creation.
I know most of you who want to start an online business (SEO business is a great online business) say that you cannot write. That's because you do not write daily.
I write daily and this guide is part of my writing for today (12.12.2019)
There are many people who have to write about what SEO is in business and how to start an SEO business but I haven't seen anything giving you all the courses you need to start an authentic consulting business and growing it with support.
You can get all the courses at the SeekaHost University by assuring that you are committed to learn and go help business owners or to grow your business.
How to get the SeekaHost University training courses to access for free?
Start a blog by registering a domain name at SeekaHost and get online.
I've done SEO fort thousands of websites and my team at my agency (ClickDo) help business owners every day.
There are over 29 million businesses in the US and 5.6 million in the UK alone. Those businesses need SEO and complete digital marketing solutions. In the USA over 28 million businesses are currently registered. 
So you can see the potential to make so much money by helping business owners with their SEO!
I started as a freelance SEO consultant and earned to build all my online businesses. You can read the article about me on London Economics here.
I'm unable to help all those business owners (so I set up a domain registration and web hosting company to help them all get online smoothly and run without downtime) so I want you to help them profit from online marketing.
All the courses on this page (more will be added each month) will teach you everything about how to consult for any business to get online and grow fast with SEO and digital marketing services.
How much does SEO cost for small businesses?
The cost varies but I wrote this article which will give you a rough indication about how much it should cost and how to price SEO services.
I will tell you, do not worry about pricing.
Just email me if you are struggling to price your SEO consulting services.
By now I believe you have a good understanding about what SEO in business is and how to do SEO for small businesses in a manner to help them thrive in their industry.
Do not become one of those sales guys who sell, sell, sell SEO consulting services but do not deliver.
Aim to help business owners and they will pay you well and be loyal.
You should only get into this business or any business to helps others.
Ask me anything about SEO and if you want help with how to Rank & Bank, email us or check with Dinesh about buying links which are vital to rank any business website.
Also, for SEO content, Neil Franklin is the best person who can write SEO friendly content.
When you read his articles on his blog https://www.neiljcfranklin.com/blog/ you will see why Neil Franklin is the best for content writing services and hiring him to create yours and your clients business messages can greatly help.
Top SEO Consultants in London tell their SEO Agency story