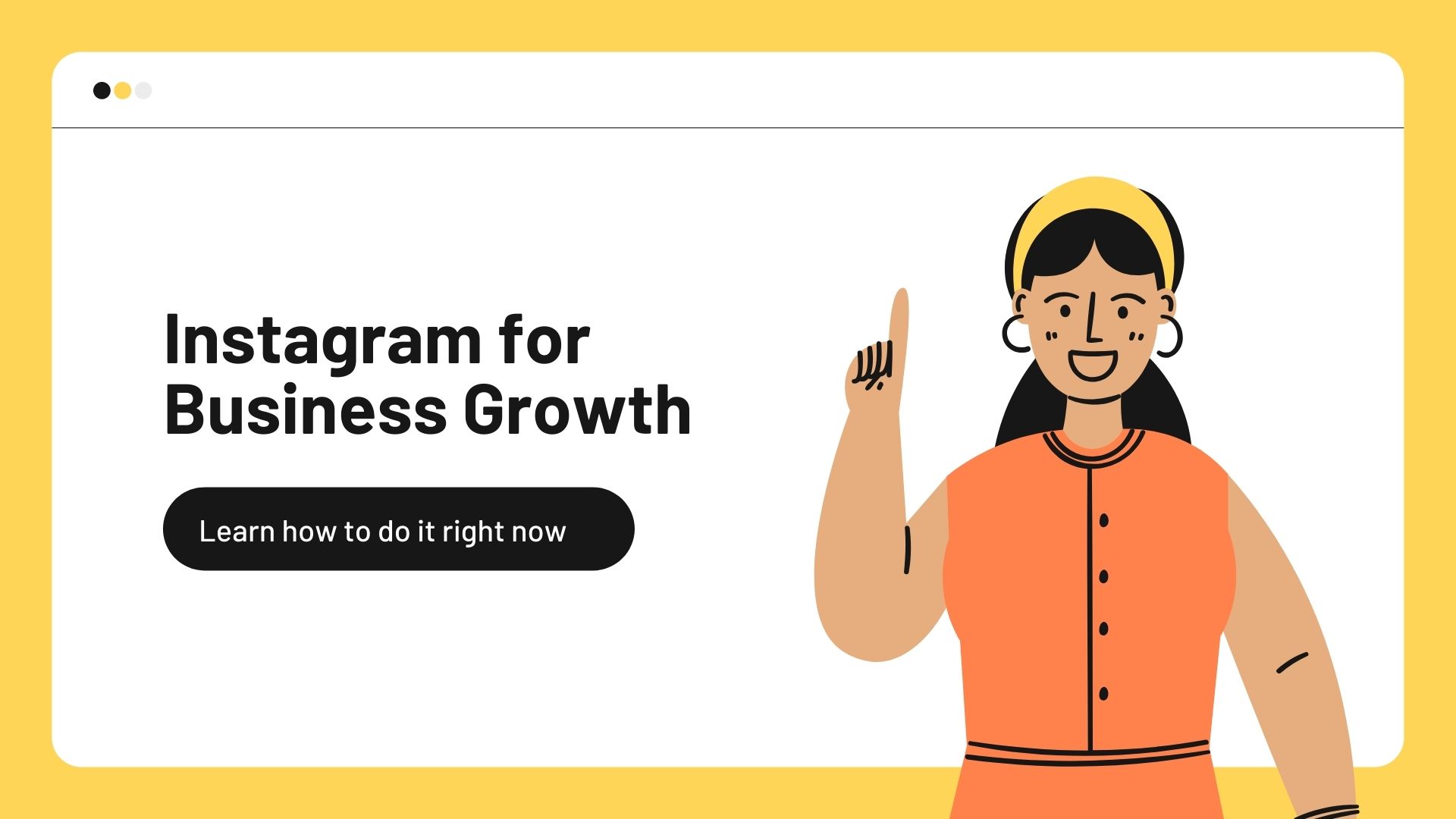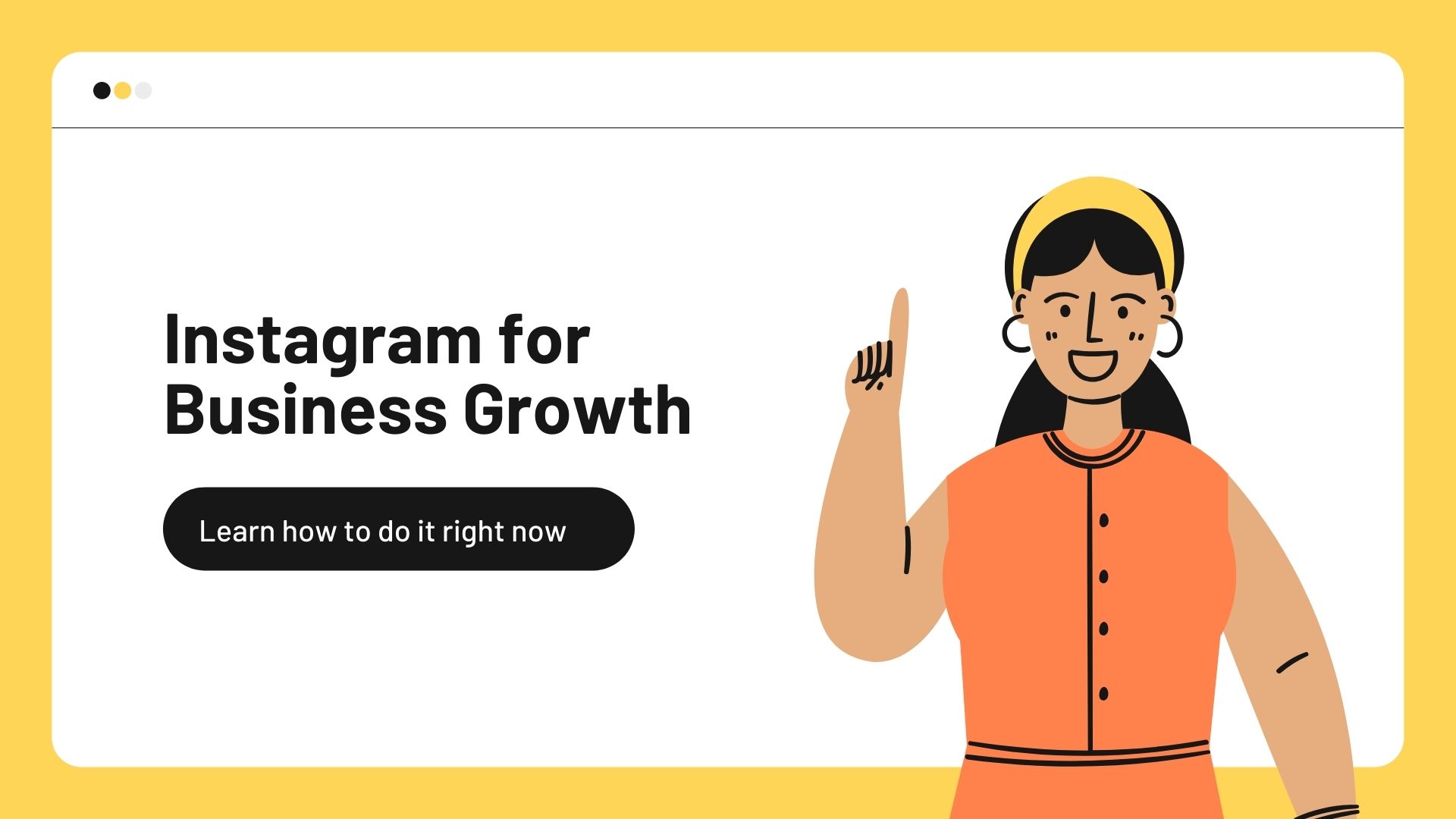 7 Best ways to use Instagram for growing your business
One of the best ways to increase the reach of your business website or blog is social media.
While everyone uses social media to increase engagement and widen the reach, what matters is how effectively and strategically you use it and what are platforms that you are most active on.
In this blog, we are going to talk about Instagram- one of the most famous and effective platforms to engage your targeted audiences at a deeper level. 

What type of businesses should use Instagram?
Instagram is widely used by the millennials and thus if your main marketing strategy revolves around millennials then Instagram is the best option to consider. 
Besides, being a visuals-focused platform it is the right option for businesses engaged in fashion, architecture/interior decoration, photography, or anything else that has to do with the looks or where the visual impact plays a major role in making the buying decision- like foods and beverages. In this blog we are going to mention some of the best Instagram strategies and features that will help you create a better impact on this thriving social media platform:
Basics
Before your start reading the pro-tips that are about to mention, here are a few things to keep in mind:

Carefully create your business account with an authentic description and a genuine feel. 

Use the bio that centres around the main UVP or ultimate value point of your brand. Make sure that the bio should be clear and concise but equally impactful. Using a fine mix of nouns, adjectives, and terms that connect best with your audiences is the right way to establish a rapport with the audiences you are targeting.

Don't forget to constantly update your Bio whenever you achieve a new milestone, introducing a new line of product, or acquire another brand. 

Make sure that your posts, profile, visuals, and stories build and strengthen your unique brand identity – something that is distinct from others.

Constantly check what your nearest competitors and mega players of your field are doing on Instagram. It will help you to come up with the right strategy depending upon the response rate of the audience. 

Hire a team of best copywriters and graphics professionals as Instagram focuses on the uniqueness and presentation

Create a proper calendar for different posts depending on the days and time

Satregicalsu employ hashtags to multiply the reach to the interested audiences

Monitor the comments on your posts regularly. It will help you engage or optimize your posts, services, products, and customer interaction accordingly

Be experimental and take tentative steps to test the innovative ways of writing or presenting the posts to increase the impact and get the desired result.
1. Make your Instagram captions by using strategic formatting
Did you know that many Instagram captions are ignored just because they cannot be read easily? You can easily overcome this with some smart formatting. Using line breaks for the lengthy captions will facilitate readability and attract more eye views and impressions. 
Another major issue is with space insertion which is not so easy or does not have the desired visual impact due to the visual format of the social media platform. You can easily overcome this issue by separating the lines with distinct symbols to give your text an eye-friendly look and provide a comfortable reading experience to the audience. 
2. Use Instagram stories for enhanced impact
One of the features that have been gaining huge popularity – constantly, on Instagram is the story feature. You can well call it the USP of this platform. With a distinctly different visual look than the regular posts and a top position in the followers' feed along with multiple features, the stories help you create a quick, sustainable rapport with the audiences. 
Make stories a major part of the Instagram marketing strategy to achieve your social media goals faster. Also, don't forget to familiarize yourself with all the major features of stories and how to use them to your benefit. 
3. Use video presentations to get more interactive with audiences
While Instagram is more popular for its picture-related posts, you can make things more interactive for the audiences by posting short videos of up to 60 seconds. While the duration may sound to be too short, actually on the social media network it is an ideal duration due to the short attention span of the visitors. 
You can share 1-minute clips on the feed and can even string together 15-second clips on Stories. Did you also know that you now post even the videos with 10 minutes of duration (max), thanks to the IGTV feature! However, when posting a longer video, make sure that each moment is refreshing and informative. Lengthy videos lose their impact if you just spin or stretch the same content.
4. Engage with individuals audiences on a personal basis 
Public discussions offer you wide popularity but may also limit the depth. If you are more interested in impacting individuals then you can go for direct messaging. That said, this is a feature that should be used very modestly and sparingly with an RoI-based approach and after extensive research. 
The best way to do it is to respond to the public messages with specific feedback (negative or positive) through private messages. It will take things at a personal level and also let you understand the specific needs of individuals and accordingly personalize your product, services, or marketing communication.
5. Never ignore the comments (and always respond to them)
One of the major mistakes done by the brands is not responding to the comments or not doing it consistently. It costs you the golden opportunity to strengthen your customer relations but more importantly, it creates a not-so-good brand image in the public eye. Many visitors take it as "arrogance" while others think that you simply don't respect the customers enough. 
Especially many brands have this habit of not responding to negative comments thinking that it will start a series of negative communication in the public eye. This is again a wrong notion. Responding to such communication tells people that you are serious about the customer experiences and committed to providing them with the best support. 
6. Cleverly tackle the negative comments
To the users posting negative comments you can apologize publicly for any inconvenience they have experienced and then invite them to either open a ticket or talk directly to your customer care department. From that point on, provide them with the best services to resolve their issues and make it a point to take positive feedback from them. 
Once things are resolved and customers happy, shift the conversation back to the social media under the domain of the public discussion and enquire about their latest feedback (post resolving the issue). The positive feedback about how promptly the issue was resolved or how efficient your customer service is in resolving the technical complications, will re-establish the faith of people in your brand.
7. Communicate actively with different accounts on Instagram
To gain deeper traction in the group of your targeted audience you need to engage actively with different Instagram accounts. There are several Instagram users- right form influences to businesses, and individuals. Each one has a different strategy to follow and everyone has a different level of commitment. 
By interacting with them on an active basis you would be able to understand and assimilate different strategies and localize them to suit your brand. Most importantly it will provide you with better visibility on the platform. Interaction also helps you initiate and sustain a series of valuable communication on the media and allow you to gain tangible results out of your Instagram integration.
Conclusion
Instagram is one of the major social media platforms that are highly popular among millennials. Especially the people who are interested in fashion or anything that has to do with aesthetics are very active on Instagram.
In this blog post, we embed some of the best strategies to connect with the millennials on Instagram by serving the right content in an appealing format and using innovative features.