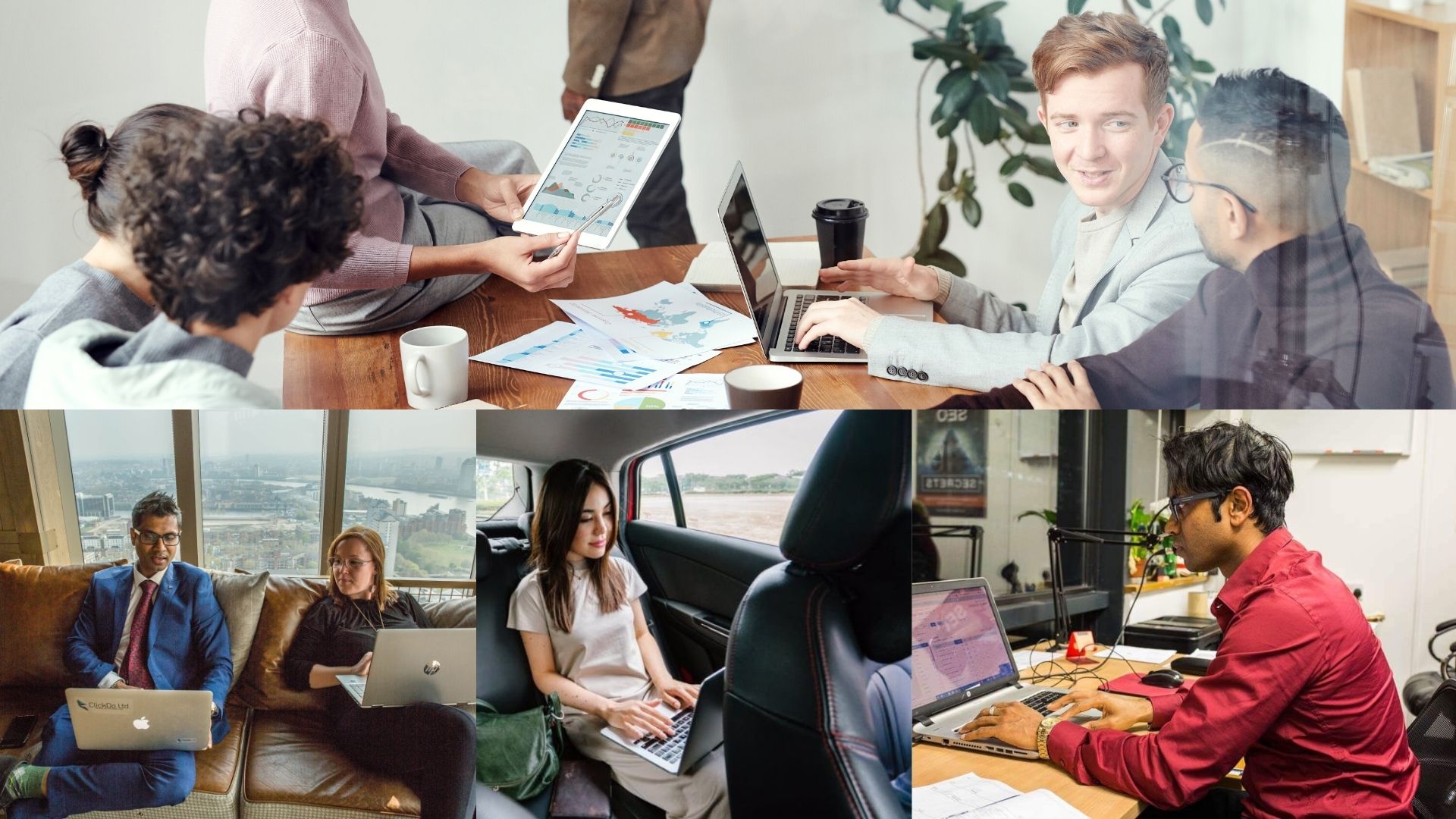 Top 10 Digital Entrepreneurs List: Best Digitally Inspired Digital-preneurs in The World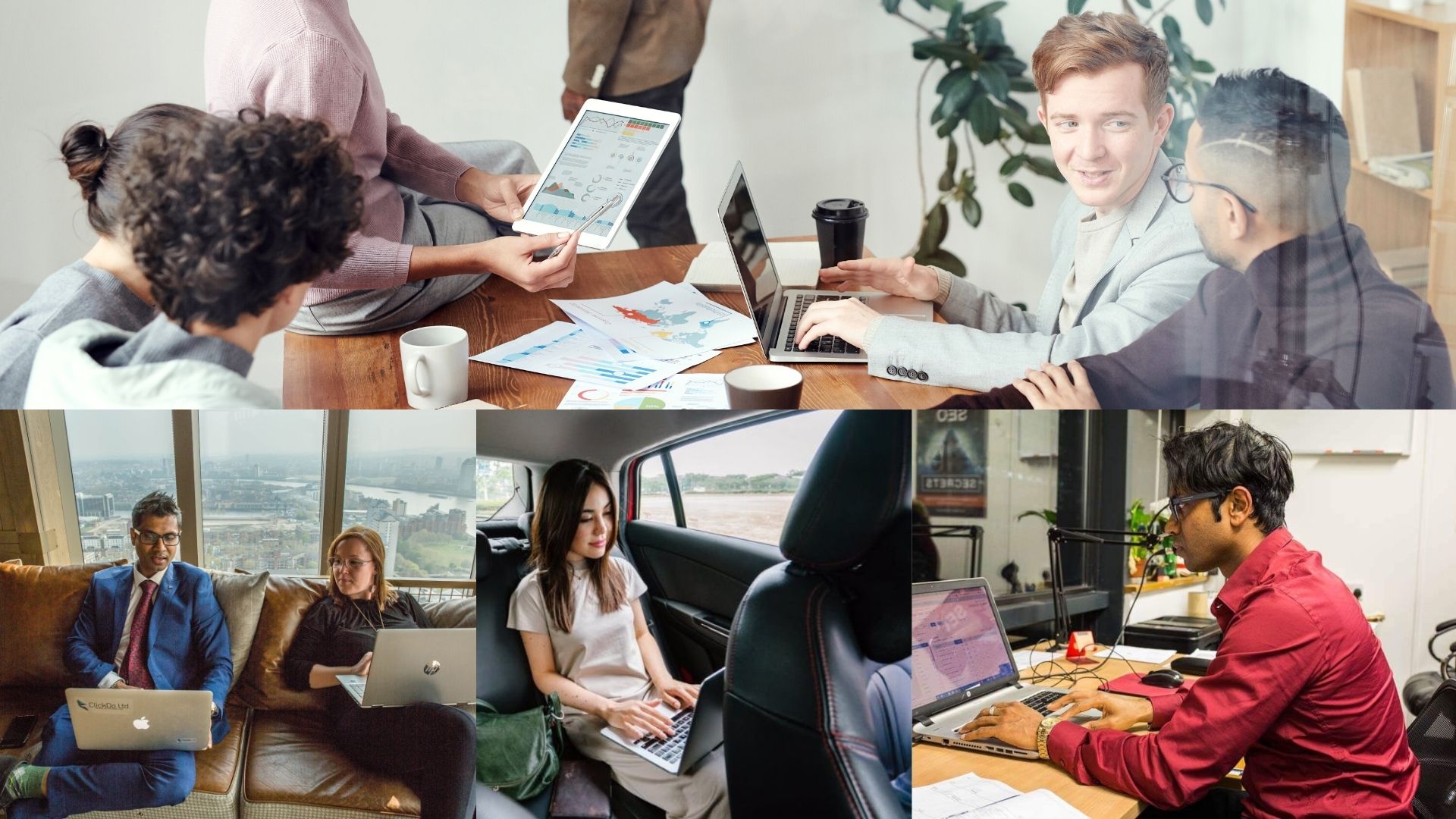 The world is going digital.
Now, there is no need to give evidence or proof for this or try to second the statement with statistics. You are reading this content right here in digital print form, which is enough to prove that digitization is on its way.
And just like digital media is taking over the traditional media, online stores are replacing the brick and mortar outlets, digitalpreneurs are mushrooming and kinda taking over the entire startup scene.
While most businesses are going digital, few people have made 'digital' their business. And these entrepreneurs, aptly named digitalpreneurs, are here to stay.
Once you are thorough with the idea of what exactly is digital entrepreneurship, you will understand the immense potential it holds. But, hey, before you start up your startup, won't it be great if you could learn a thing or two from the experts?
Well, here are the top 10 digital entrepreneurs (There are several others too, but these just inspired us a little more!) Get a sneak-peek into who they are, what they do, and what digital entrepreneurship lessons their journeys have in store for you.
1. Fernando Raymond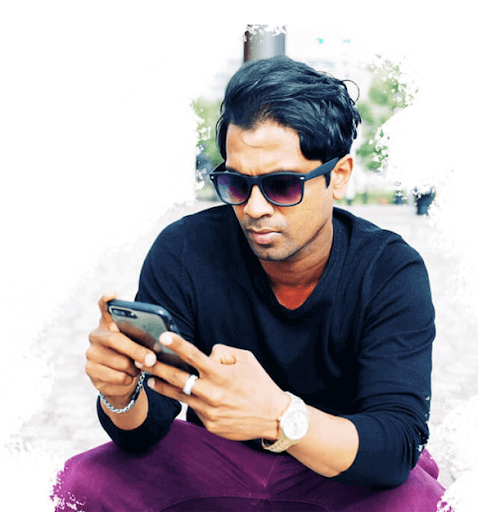 Fernando Raymond is not just a digital entrepreneur. He is a force to reckon within the digital world.
Fernando finds his energy too much to handle; that should explain why he's jumped from one entrepreneurial adventure to another. To his credit, he's juggled his swords well.
Copywriting, web hosting, business consultations, mentoring – and we're sure he's up to something more we don't know yet.  That is what makes him one of the most revered digital-preneurs out there.
Born in Sri Lanka, Raymond is currently based in London, UK, and has several successful online businesses to his credit. His SEO and online marketing agency ClickDo™ and Sri Lanka based Solutions (PVT) Ltd. are in themselves leaders in the digital world.
But as a digital entrepreneur, his journey is not limited to establishing and running online businesses. He is on a mission to get 100 million people online by providing web hosting services.
His business is not the end. But the source with which he is helping millions of others in becoming digital entrepreneurs.
Lessons from Fernando Raymond: Growth is not an individual phenomenon. You grow when you help others succeed, and this is the basic essence of (digital) entrepreneurship.
2. Neil Patel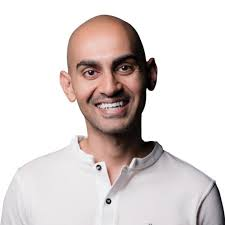 If you are into inbound marketing, PPC, SEO, and digital marketing in general, Neil Patel would need no introduction. But, if you don't know who Neil Patel is, you seriously are missing out on a lot.
Neil is a digital marketing entrepreneur who rose from being just a middle-class guy selling vacuum cleaners to the man with a net worth of $7-$10 million. Based in London, he is the founder of Crazy Egg and Hello Bar. He also owned Quicksprout, which he later sold.
When Neil started Crazy Egg with partner Hiten Shah, he continued to run his Internet marketing consultancy. It helped him fund the software development at Crazy Egg.
Long before others realized the potential for software development and digital marketing, Neil Patel was doing both – software development with Crazy Egg and digital marketing guidance that he provided from his personal blog.
Lessons from Neil Patel: Start small, surround yourself with positive influence, and fuel your journey with a never-ending passion for change and growth.
3. Rand Fishkin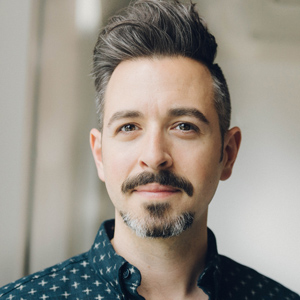 People usually have their blogs as a sidekick for their companies. But with Rand Fishkin, the journey started the other way round. When Rand joined his mother's small business marketing firm as a web developer in 2004, he hardly knew he'd own and run a software company, SEOmoz, Inc.
He started the SEOmoz blog and, after its humongous worldwide success, became the CEO of SEOmoz, Inc. Now called Moz, this software company is a well-known name in the digital scene. But that's just the tip of the iceberg.
Rand is also the co-founder of SparkToro. An AI-powered tech firm that helps businesses get valuable, hitherto unavailable information about their audiences.
The list of things that Rand has done is pretty long and includes being the co-founder of Inbound.org (later sold to HubSpot)and the author of Lost and Founder.
Lessons from Rank Fishkin: Rand started small. That's how digital entrepreneurs need to be. Start with one thing and then find your way ahead into new undiscovered realms of the World Wide Web.
4. Barry Schwartz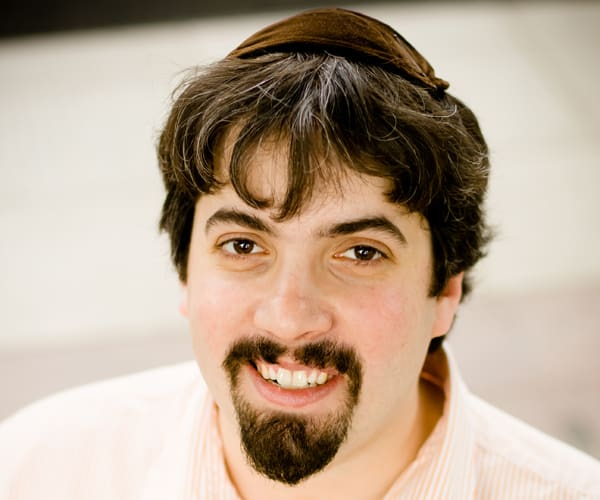 Barry Schwartz is the CEO of RustyBrick – a New York-based web services firm. Now, how does he qualify a digital-preneur?
Well, because he RustyBrick isn't all that he runs. He is the founder of the Search Engine Roundtable. Now, if you are into the search marketing biz, you'd know what Search Engine Roundtable is. For those who don't, it is the news portal that covers the pulse of search engine marketing. News, updates, guides, and whatever that you seek can be found right here.
His business is not the one that we usually see. He might not be buying or selling in the traditional sense. But he does generate and distribute a lot 'value.' And that is what entrepreneurship is all about, right? Creating value and money!
Lessons from Barry Schwartz: Offering value is the real deal in entrepreneurship. No matter what digital venture you want to start, make sure you offer more value than others.
5. Syed Balkhi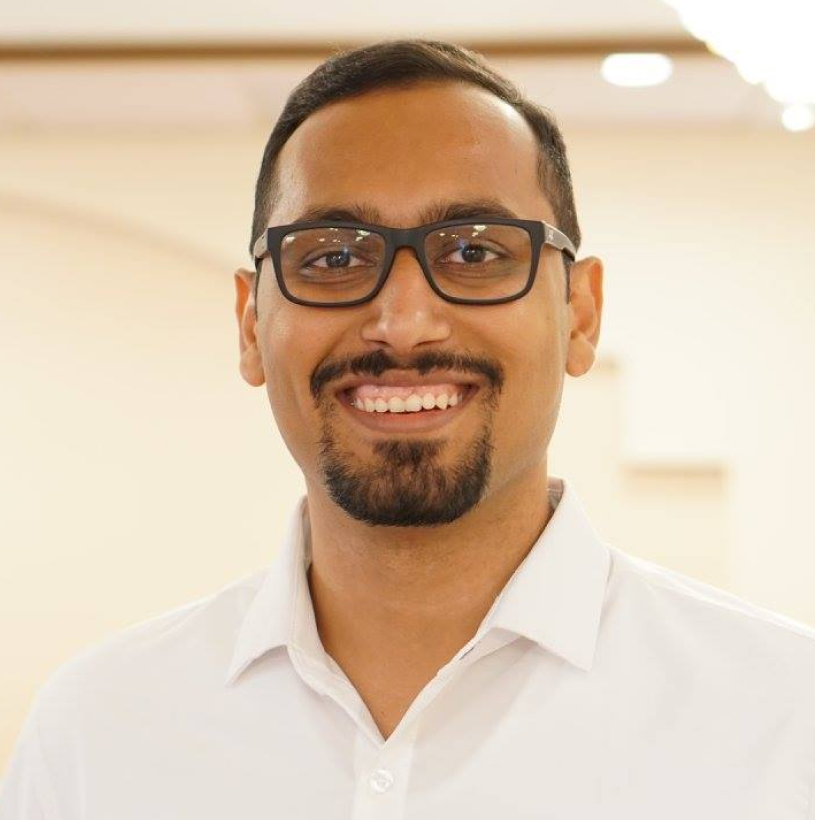 When Syed's family migrated from Pakistan to the US, Syed was just 12. And it was then when his online career began.
Cut to the present day, WPBeginner, a popular WordPress resource, and OptinMonster, a conversion optimization software are portals that you might not consciously remember using but trusts us, you've been there. And these two giants are backed by Awesome Motive. No points for guessing Syed Balkhi is the man behind Awesome Motive.
Other than his award-winning entrepreneurial spirit, what brings Syed to this list right here is the fact that he has been philanthropically inclined. His Pencils of Promise fundraiser generated over $75,000 that went towards building three schools in Guatemala.
As a responsible digital entrepreneur, Syed Balkhi has always given back to the society and made sure that his digital ventures impact knowledge, and so do his social endeavors.
Lessons from Syed Balkhi: Knowledge sharing is at the crux of digital entrepreneurship. Cold selling and doing business with minimum social contribution is the thing of the past. Information and knowledge sharing are the only ways you can build and grow in the digital era.
6. Byron White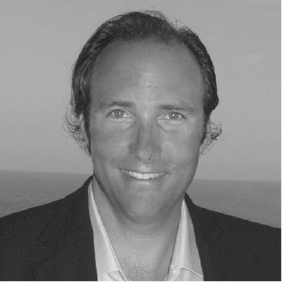 Content is the King. All of us know it.
But what do we do about it? Hardly anything! But Byron White did not just know it, but he also made use of it to build a successful digital business for himself.
Whether you need content for your business/brand or want to make money out of your flair for writing, WriterAccess, Byron's brainchild, is your go-to destination. Today, there are several similar marketplaces and platforms, but, Byron White is among the first few content marketing luminaries.
So, when you see a similar platform, you'd know where the inspiration came from. White can also be credited for starting several other businesses that include, but are not limited to, Freelance Access, LifeTips, and ideaLaunch.
He has authored several books on content marketing and is a speaker, webinar, and podcast host too.
Lessons from Byron White: Ideas don't need to come from outside the box. You need to take the idea out of the box, and then you'll watch the whole world follow your footsteps.
7. Manish Singh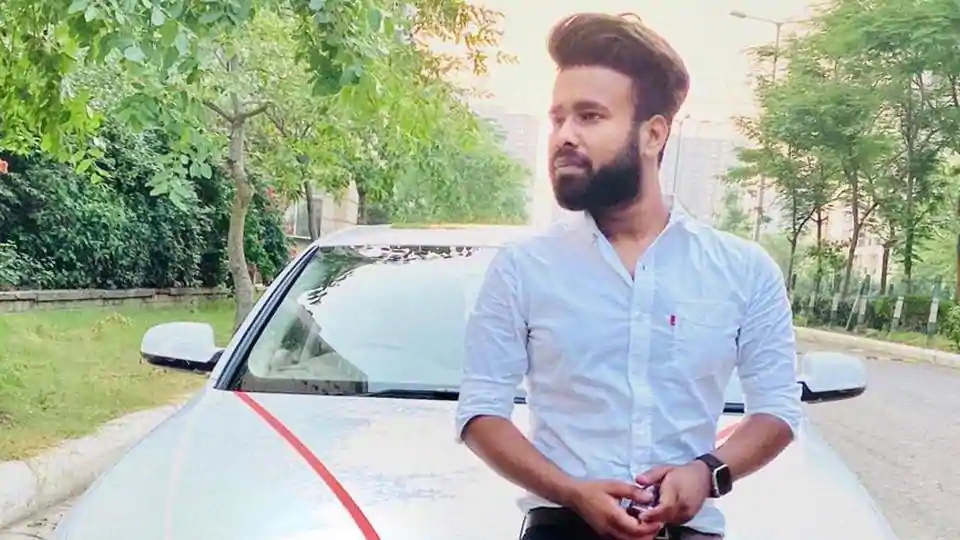 Manish Singh is 21 and a millionaire. He is the youngest millionaire in India and has also been featured as the youngest digital entrepreneur in the world.
And what does he do? He is a digital marketer and helps people and businesses establish an online presence. He owns four companies under the ZZED Group Of Companies.
Now, that isn't something unique, right? A lot of people do that. Chances are you also are a digital marketer. But, what separates Manish Singh from others is the fact that he is great at his job.
He excels at what he does. He might not have decades of experience or a completely unique idea, but he does know how to make the most of his skills and available resources, and that's how he is making millions in the digital world.
Lessons from Manish Singh: You might not be the first or last one to do something. But, you can sure be the one doing it in the best possible way.
8. Steve Outtrim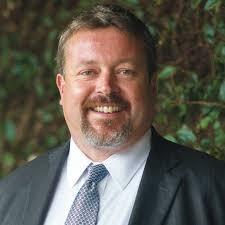 When the web was just a few pages, and the graphics were newly introduced, a young lad wanted to post his picture with the list of his musical interests. And he couldn't do it. HoTMetaL and Web Edit, the two options he tried, failed. So what he, Steve Outtrim, did was build HotDog, an HTML authoring tool.
And HotDog could create web pages just like a word processor. Cool, isn't it? Wait till you hear what else it had. It has a WYSIWYG interface, autosave option, and context-sensitive help, among other features.
And then, Steve created his own superdistribution system that formed the base for the business model of Sausage Software. It was shareware, i.e., gave something for free, limiting it to 30 days, and had the most sophisticated free/pro distribution model at that time.
Outtrim is amongst the first few people who built an eCommerce business on the Internet. And today, he is among the top digital-prenueurs and the director of Majitek, a company based in Melbourne that develops software solutions for networking firms.
Lessons from Steve Outtrim: When you don't find the right digital resources, it is better you build it on your own. The digital space is ever-expanding, and finding new solutions to existing problems, or new problems to solve is a great way of getting ahead.
9. Melanie Duncan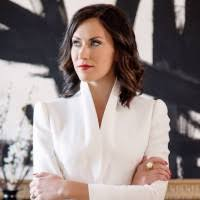 What would you do if your boss literally made you beg to get a day off to meet your future in-laws?
And what would you do if you had a $40,000 debt from an unsuccessful Greek apparel business? Well, no matter what you'd do, you need to hear what Melanie Duncan did when this happened to her.
She understood two things. One, she wanted to be her own boss, an entrepreneur. And second, she needed something more than the traditional means of marketing, online marketing.
Melanie, with her husband, used online marketing as the last resort for getting sales for their Greek apparel business. And it kicked off. And soon enough, Melanie realized that with her online business could help her live a #workfromwherever lifestyle – a concept that matches the digital nomadic lifestyle.
And today, Melanie uses her experience and her degree in psychology to help other people start businesses that she says will be a "work of art."
Lessons from Melanie Duncan: When life gives you lemons, don't make lemonade for once. Instead, use it to grow a farm full of lemons and make it your business.
10. Dom Wells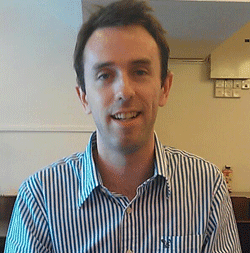 Affiliate marketing is often cited as one of the top ways to make money on the Internet. Several affiliate marketers make decent enough money through their 'linky' business. And then several others lose hope too soon. And not to mention, several others want to venture into this area of the digital money-making arena.
No matter what category you fall into, Human Proof Designs is your Mecca, and Dom Wells is the man you need to learn the art from. At Human Proof Designs, you'll all the information, resources, and more about affiliate marketing. And it isn't just talking that Dom does.
He is among those who walk the walk before they get talking. He keeps on creating niche sites, and his ever-growing portfolio not just brings him money, but also helps him give real-life case study examples to people who come seeking help at Human Proof Designs.
Now that you know the biggies in the digital world, it is time you take their lessons from words to actions and get ready to become a digital entrepreneur.
The best time to set sail is now, and SeekAHost always stands with you with domains and web hosting services to help you make your mark in the digital world.