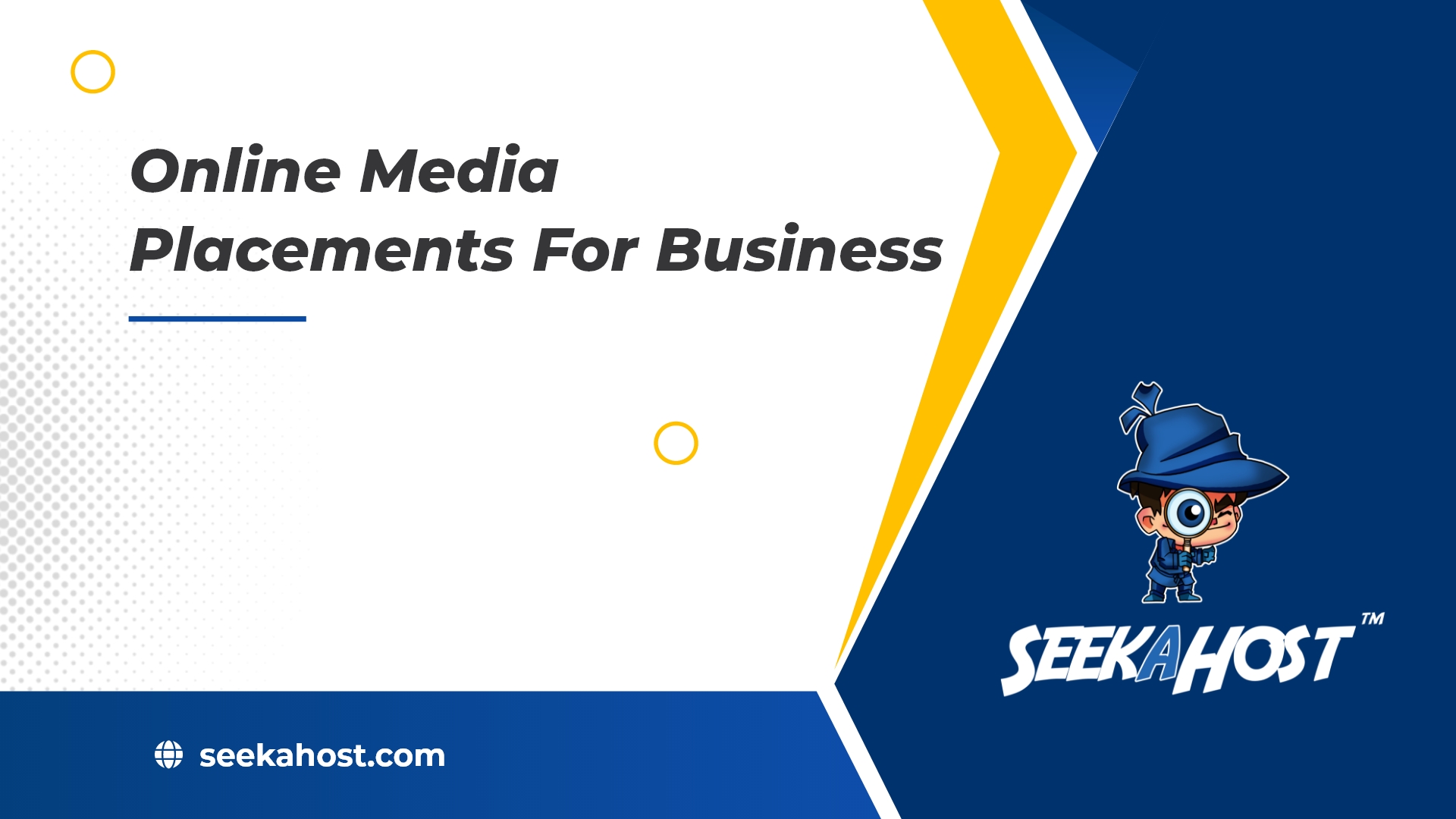 What Are Online Media Placements for Business?
Creating online media placements is like building an online presence for your business.
When you create a media placement, you build a wide network of guest publications about yourself and your business with relevant and authoritative websites. This will put your business and yourself as an entrepreneur on the digital map.
The map in this digital era is Google. What appears when you search for your own name or your business name?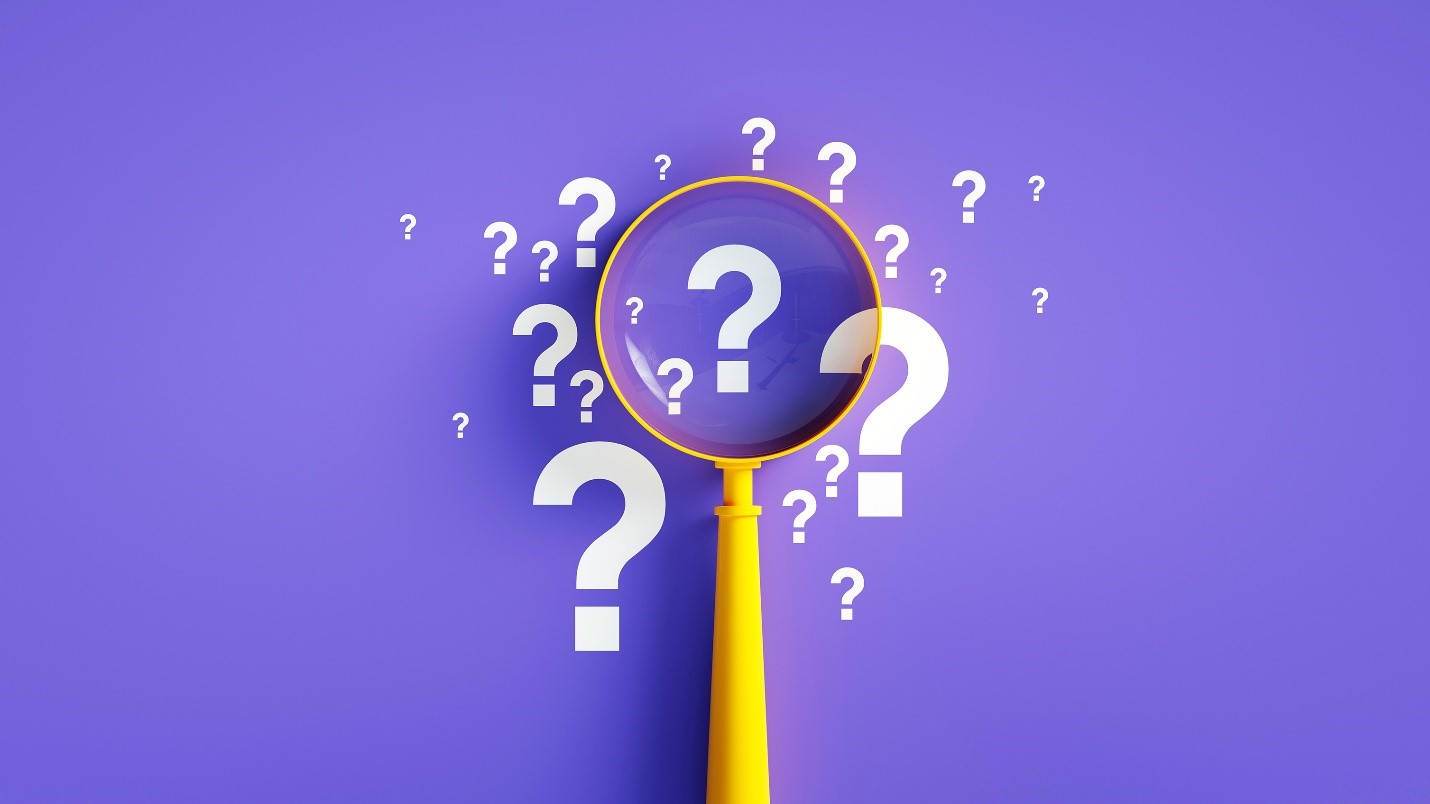 Well, that's what people first see when they search for it.
As an entrepreneur, you should ideally plan an online presence that reflects your businesses and your expertise in a digital format.
To give you an example, take digital entrepreneur and SeekaHost CEO Fernando Raymond's Google profile that appears when you Google his name: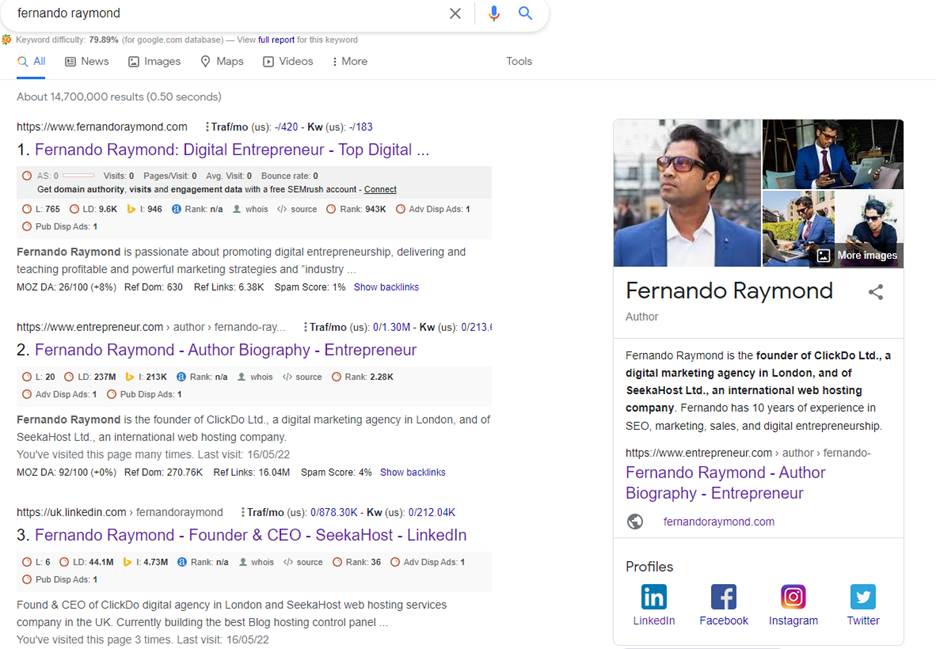 As you can see, Google picks up the most prevalent content on the web about him, which currently is his author bio on entrepreneur.com as well as images published in his name and his social media profiles.
On the left his personal website and again, his entrepreneur.com author bio tops the search results, followed by his social channels and further down his icannwiki.org page, his YouTube channel and his speaker listing on champions-speakers.co.uk.
So, how would you like to be found on Google with your business?
At SeekaHost, we offer consultation services for business and entrepreneur online presence management. We help you with an effective strategy to place your business and yourself in reputable media publications to make your business brand more credible, trustworthy and most of all – KNOWN – but for the right reasons!
For instance, wouldn't you be more likely to read an article published in an established and popular magazine such as Forbes as opposed to an ordinary company website or blog that is hardly known?
But there is much more to building an effective online presence nowadays with so many internet channels, so discover more and read on.
3 Reasons Businesses & Entrepreneurs Need Online Media Placements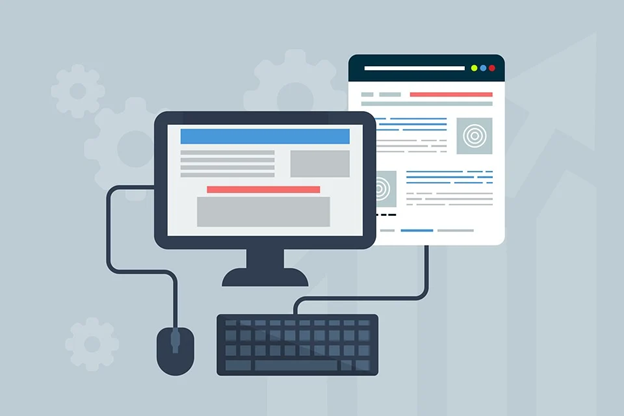 Why does your business need digital media placements in connection with you as the founder? And what are the advantages of such media placements when done right?
1. Brand Building
When you place strategically planned articles about your business and yourself on popular and renowned websites relevant to your industry via SeekaHost, you win potential customers' trust as well as increased exposure to an audience you couldn't reach before.
Entrepreneur interviews are often helpful to discuss a trending topic in your niche that refers to your business and the solutions you offer. You can see below how the CEO interview with techround.co.uk helps with ranking the brand name "SeekaHost", which the website was linked to in the article, and how from this post 15 other domains are referring to this article, which again helps with brand exposure:

With such publications in highly trusted niche magazines, your business will gain more authority and automatically seem more legit and reliable. Plus, you and your brand will get more eyeballs from the magazine community and your business name will become more widely recognized.
This is one of the most important reasons you need to have online media placements for your business.
2. Accessibility
We know the internet never sleeps. So, every portal, such as a magazine, a listing or an encyclopedia gives your business 24/7 access to everybody. We therefore do not just offer magazine guest post publications, but also business information placements on relevant high-profile listings and encyclopedia websites.
Business listing websites like CrunchBase for example allow a business to publish their profile and with a domain rating of 90 and 24 million domain traffic, it is certainly advisable to add your website link in here too (even a no-follow is good value here):

Ensure you set up your business listing as effectively as possible to rake in the benefits.

Encyclopedia websites have been dominated by the almighty Wikipedia and it remains the king among all online encyclopedia websites and yes, it's not that easy to get listed here. However, there may be some more relevant to your niche, and you should try to get listed in those with your company for more niche-specific exposure and a higher trust factor.
See how SeekaHost's iCANNWiki listing performs on search engines: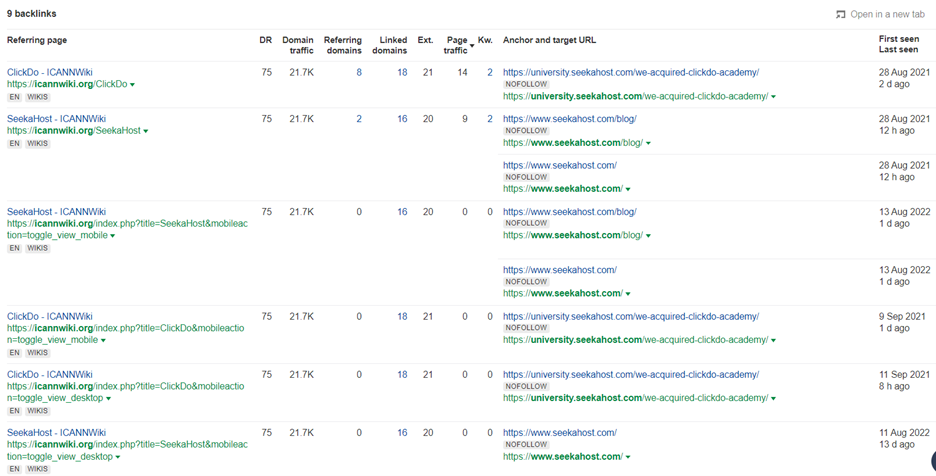 Because you add many references in your listing, you achieve more referring backlinks. This makes your business more transparent on the web and when people search for it, they find information in such trusted encyclopedias which are managed by experts.

Therefore, publishing an article or a business listing on a credible online media or information platform will instantly make your business more accessible to a far wider audience.
3. Leads
Through online media placements, you improve your chances of getting leads. When potential customers locate you online via different established sources rather than just your own website and learn about your product or service via a reputed writer, expert, reviewer, or journalist, they are more likely to give your business a try. And if the reviews are positive, you're even more likely to gain new clients.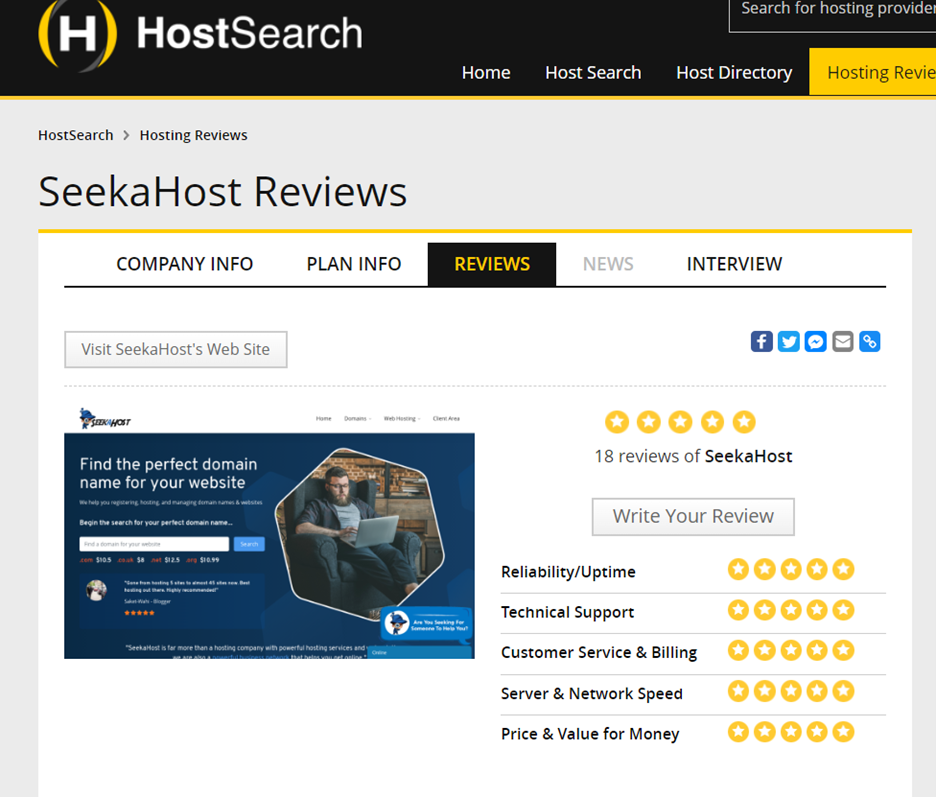 This will automatically increase sales too, because often business listings or influencers then offer specific deals with their review that invite new customers to sign up.
So, as you can see the experts at SeekaHost know how to offer you quality online media placement services.
How to Create Online Media Placements Successfully?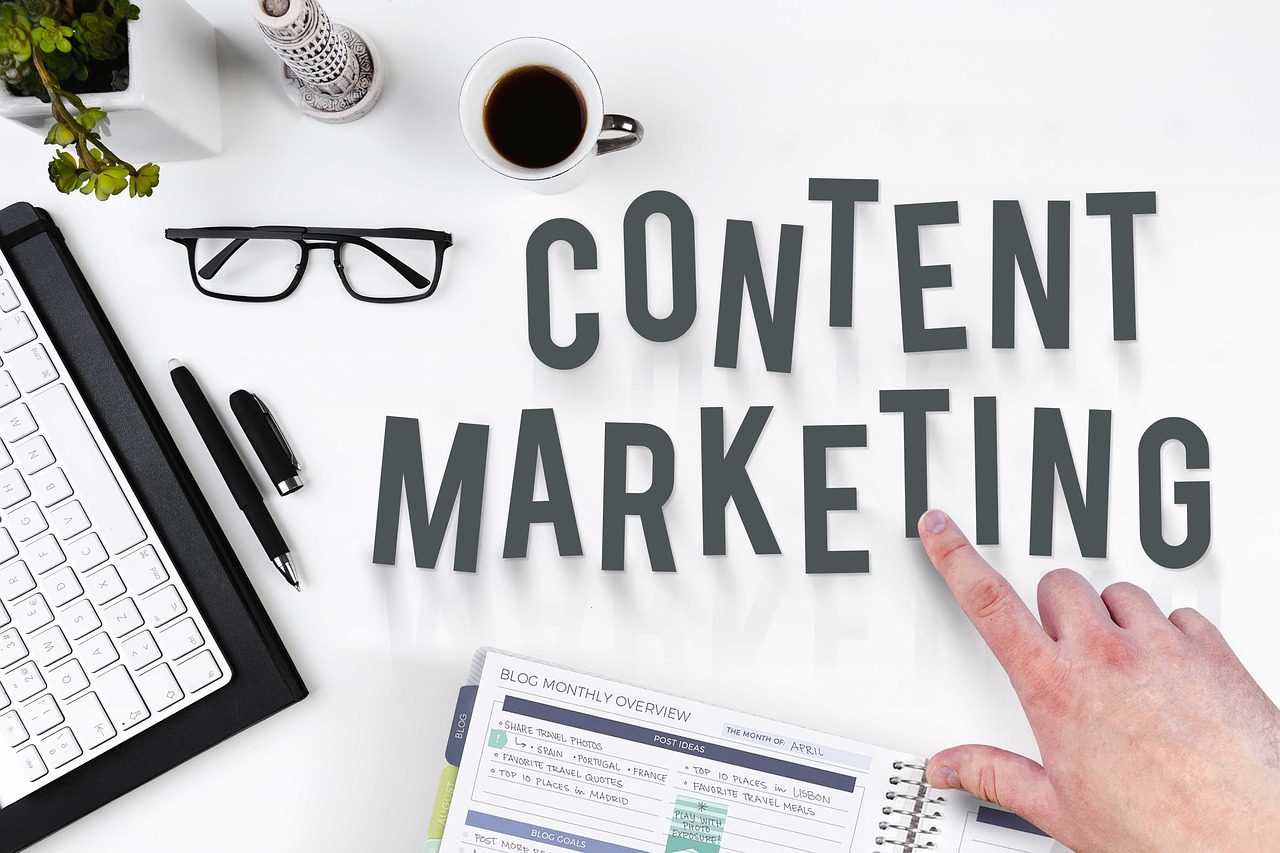 With thousands of companies and agencies competing to be placed in popular publications and platforms, it can get difficult to have your business on the map. Before you create your digital media placements, keep the following in mind:
1. Define your goals:
When you think about your goals, you'll find it easier to utilize online media placements. Is your main goal lead generation? Or do you mainly want to increase traffic? Or is the goal to increase search rankings on Google or branding?
Read Fernando's Website Strategy Guide to get a better idea of what matters for your business website plan also with regards to digital PR. When you properly define your goals for your online business presence, you can align your digital media placements with future outcomes accordingly.
2. Determine your budget:
If you want your business to be featured in a top-quality publication, then you may have to increase your budget. Both your goal and budget must work together, in unison. So, remember to determine your budget before you create or plan online media placements.
It is always worth enquiring with publications directly, however, they receive thousands of daily enquiries and to get your pitch noticed, is the biggest challenge as PR Newswire reveal from a survey:
"Journalists respond to just a bit more than 3 percent of pitches. So, on average, it takes about 30 pitches to journalists to result in a response."
If you'd rather not wait that long, it may be better to leave it to the experts.
3. Know your audience
When you conduct research on who you're planning to market to, you increase your chances of getting published. Depending on who your target audience is, you can analyze what sites they visit online with various analytics tools, but most of the more sophisticated ones are paid versions, hence often agencies have the better resources for that.
Try to figure out what their pain points are once you or your agent conduct thorough research and genuinely get to know your target audience, so you can find publications that fit the interest of your audience.
According to this article, some Steps to Find Your Target Audience include carrying out client interviews, identifying industry trends, conducting market research, analyzing competitors, and using Google Analytics.
At SeekaHost we can do all of that for you, so you would not have to worry about it.
4. Collate brand-aligned publications
The more relevant high-profile publications are identified for your ideal target audience, the better obviously. It is therefore vital to make sure that before your article pitch is sent to the editors or the publication team, the article fits the brand of the publication. For instance, you won't find home improvement articles on Entrepreneur.com.
Relevancy in fact plays a huge role with online media placements, if very strategically placed. Depending on the keywords you'd like to rank for, this requires concrete planning also of the content and the added hyperlinks. Many publications have strict guidelines, so not only the pitch matters, but also the content that is being submitted, from the title to the main message.
For the Entrepreneur.com article for example, the topic focused on the keyword "online portfolio" as this is something many people search for with regards to websites, so it the chances of this ranking well are higher and it would establish the SeekaHost brand in connection with this search term.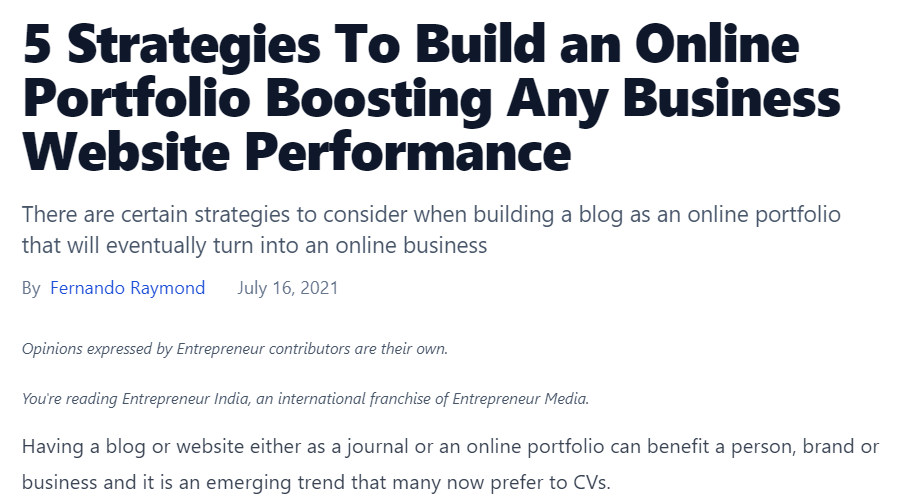 5. Create value-adding placements
Your article should be natural and add value to your viewers. Even though sponsored content can make your business seem more credible, it can also make it seem 'paid' and 'fake'. A good way to prevent your content from coming across as fake, is by having editorial content with a small section about your company on the publication.
It's good to be a little strategic with these digital media placements and even if you "only" manage to land an added mention in an existing relevant post, don't underestimate its power in terms of SEO and exposure as you can see below with SeekaHost's UK top blogger guide mention on well-known "Quicksprout", an established SEO niche publication:

6. Expose your online media placements
Once you've been published, make sure you don't keep your content hidden! Share it even further, to your network and existing audience and on your social media channels. You can highlight your placements by using those "featured by" banners to increase business authority or tag the publications in the social posts with relevant hashtags to gain even more clicks.
Quality Vs. Quantity of Digital Media Placements
Should you look at the credibility, the authority, and the reputation of the online media publication platform, or investigate the number of online media placements?
You should look at both, quality, and quantity. Having a balance is essential.
For example, having a huge number of low-quality publications won't do much for your business. It might be nice to say that you've been published X number of times, but let's face it, it wouldn't be the same as being published on the world-wide known Forbes magazine, which SeekaHost has by the way – read this article on 4 Things All Successful (And Instantly Profitable) Websites Have In Common.
So, hopefully you better understand the significance of online media placements in marketing and PR, especially on the internet. If you want to entrust such delicate matters with experts, then get in touch with SeekaHost's digital media and PR strategist [email protected] and she'll advise you on the best strategic moves for your first digital media placement to get the ball rolling.