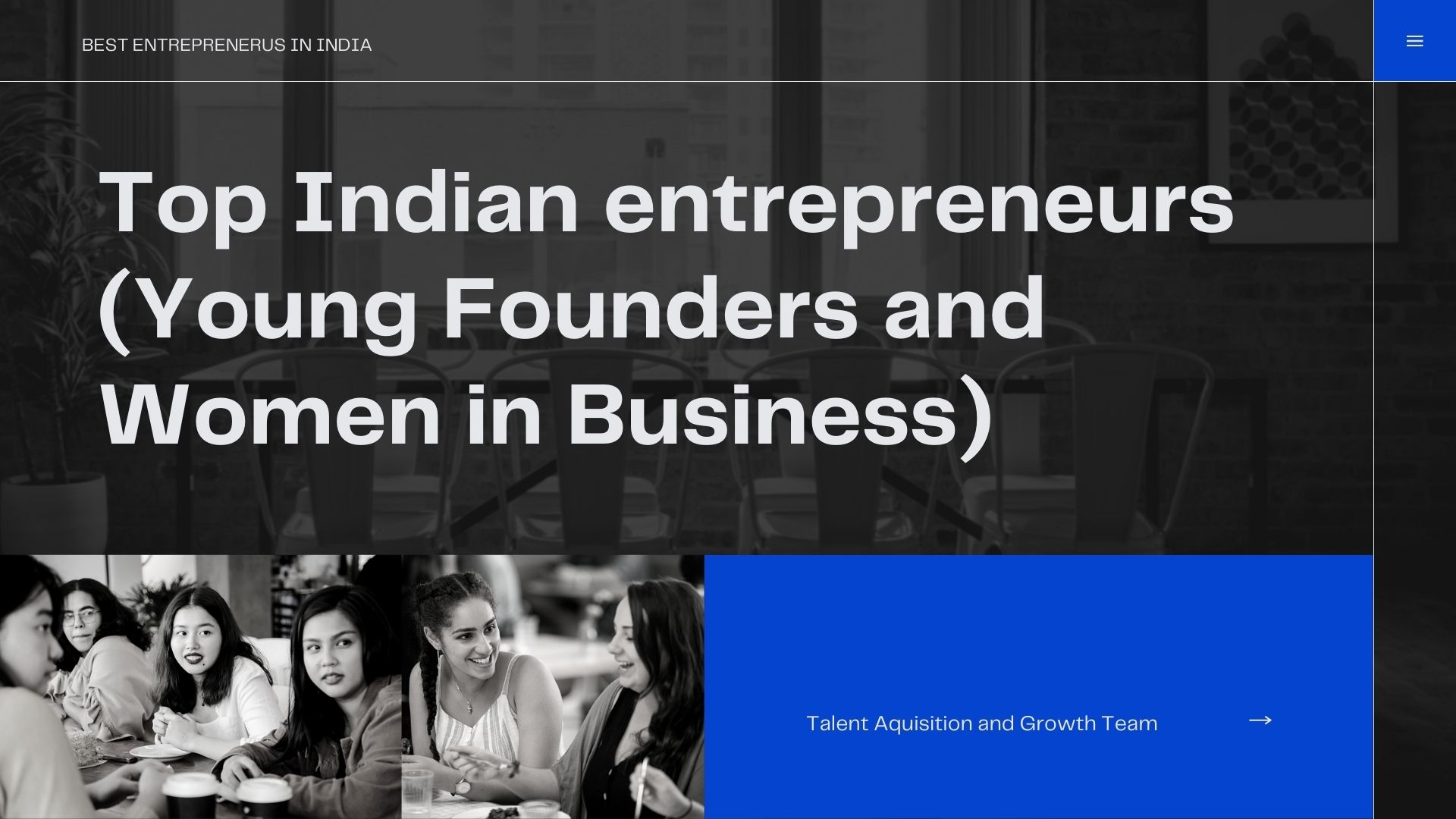 Top 10 Indian entrepreneurs: Best Entrepreneurs in India (Young Founders and Women in Business)
World Bank data suggests India is the third-largest entrepreneurial ecosystem in the world. There are 58.5 million entrepreneurs in the country as of record. Out of them, 14% are women.
Each entrepreneur has left a trail of inspiration. And a lot can be learned from them.  But, today, we would like to talk about the top 10 Indian entrepreneurs. Young men and women in the business who have inspired us in more ways than one.
They were driven by a will stronger than all odds. And a farsighted and proactive approach guides them. Let us take a look at the top Indian entrepreneurs who have taken the world by storm –
1.Manish Singh
2.Ritesh Agarwal
3.Vishal Jain
4.Shradha Sharma
5.Sachin Bansal and Binny Bansal
6.Aditi Gupta
7.Richa Kar
8.Sreelaxmi Suresh
9.Divyank Turakhia
10.Suchi Mukherjee
Among the youngest digital entrepreneurs in the world, Manish Singh is also the youngest millionaire in India. At 21, he is an ace digital marketer and runs four companies under the ZZED Group of Companies.
He isn't the only digital marketer in India. The Indian digital landscape is dotted with experts who help businesses get online. But what sets Manish Singh apart from everyone else is that he doesn't stop at being good. He is the best in his business. He doesn't follow trends; he sets trends.
Manish Singh's Secret To Success
Manish carved a niche for himself in one of the most competitive industries today. With digital marketing being the next 'hot job,' he did face a lot of competition. But his mantra was not just doing it but doing it in the best way. And now, he holds a coveted spot in the industry.
Manish Singh was also featured in our list of top digital entrepreneurs.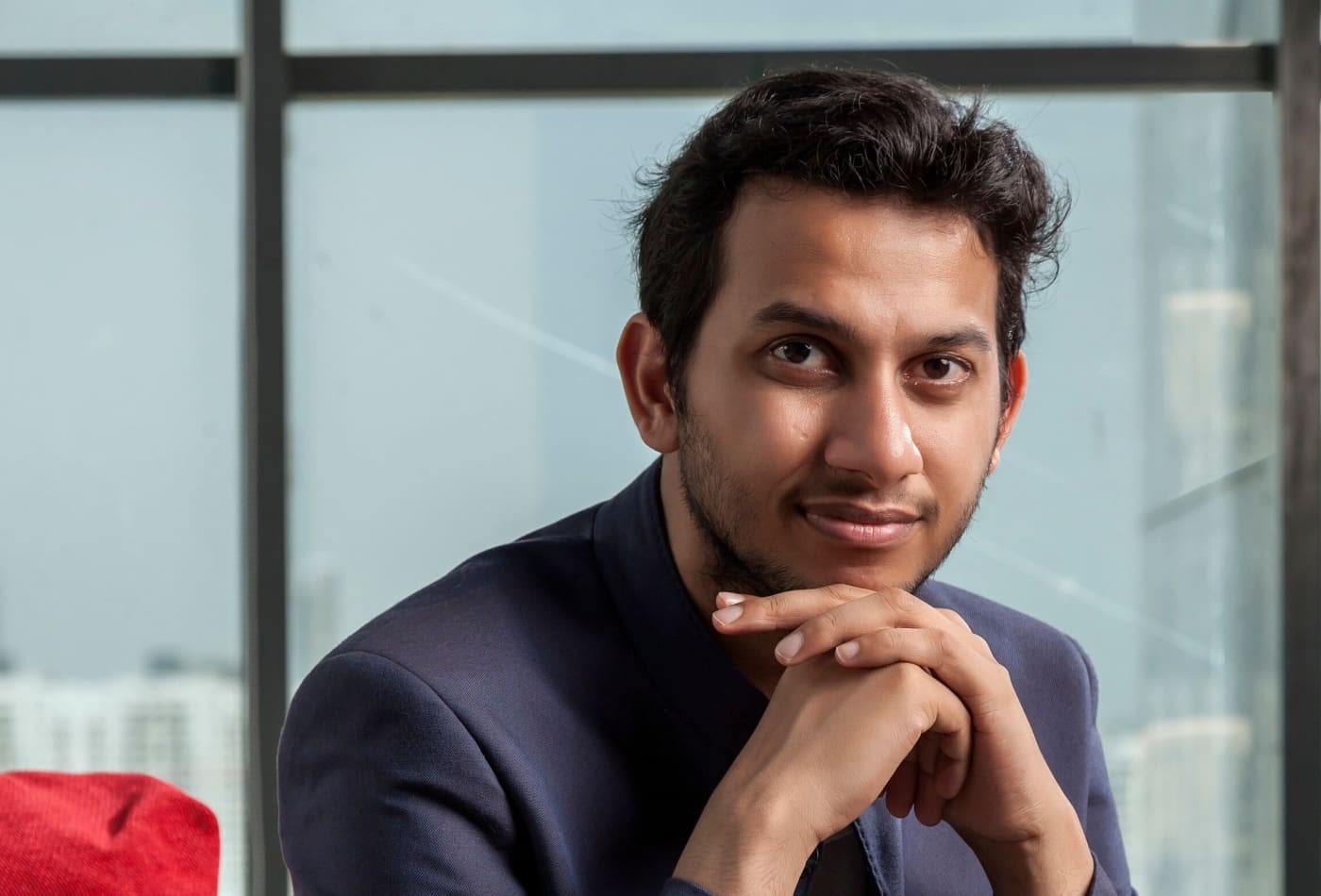 Finding the right hotel when you are in another city is tough. You know it. We know it. And so does everyone else. While most of us would do nothing but crib about it, Ritesh Agarwal decided to change things.
He built an online social community. And with that, travellers could look for hotel and accommodations options. And that's how Oravel (his startup) was rebranded as OYO Rooms in 2013. No matter what kind of stay options you need, you'll find the best, verified options at rock bottom rates at OYO.
The business started with a simple website. And now has an app that is among the Top 3 Travel and Leisure apps on the Google Play Store.
Ritesh Agarwal's Secret To Success
Opportunities are always available. But what it takes to convert them to a booming business is identifying them in time and capitalizing on the potential. Ritesh understood the shortcomings of the travel accommodation industry. And with just one website, he solved the issue for everyone else while making a fortune for himself.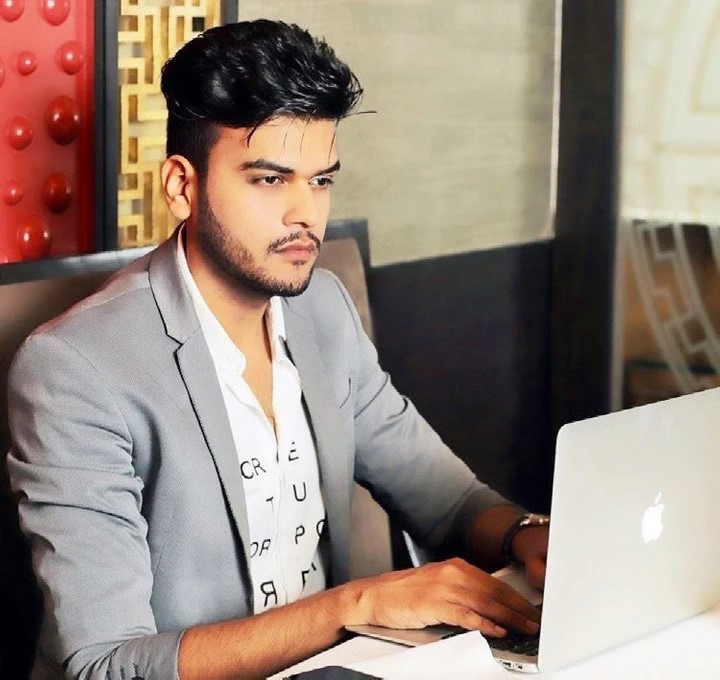 At 23, most people are fresh out of college and on the verge of entering a lifelong rut – a job. But for Vishal Jain, that wasn't how he planned his life. His dreams were bigger. He wanted to do something worthwhile and not just earn a living.
And that's what pushed him to drop out of college. And start the Sunshy Group of Industries. He is a social media marketer and makes sure businesses harness the power of social media.
He also has another establishment called 'The Journey to a Million Dollars.' And through that, he trains digital marketing aspirants and arranges resources for them. Not just is he the king of social media, but also a kingmaker.
Vishal Jain's Secret To Success
Vishal dropped out of college. He started his own company. And is now offering help and guidance to others. All this takes courage and willpower. With these two, the world is waiting to be conquered.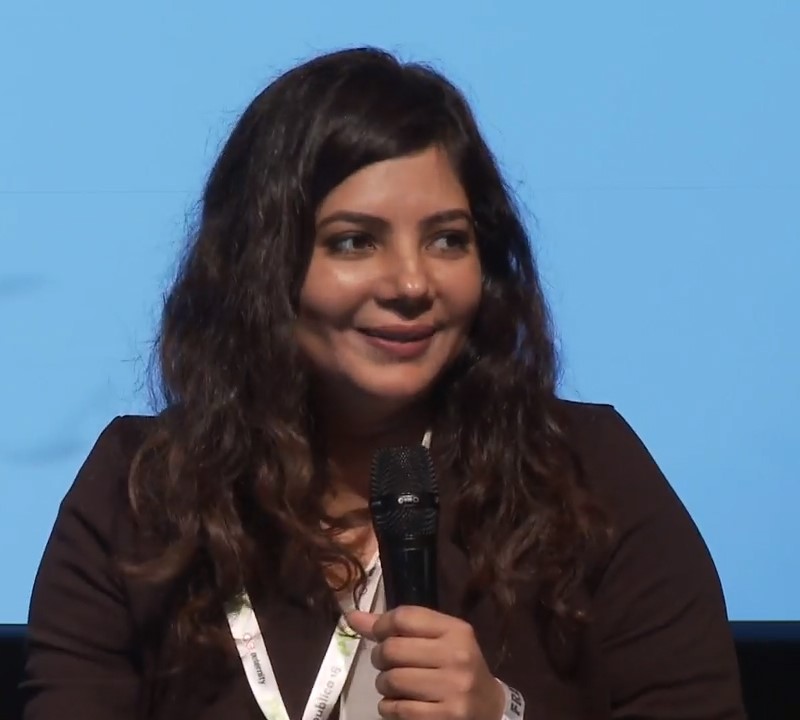 Referred to as the biggest storyteller in the Indian digital space, Shradha Sharma is a woman who inspires awe.
With her digital media portal YourStory, she tells entrepreneurs' success sagas. And offers news, resources, and reports for start-ups and other businesses. This inspires others, guides entrepreneurs, and gives start-ups the visibility they need. A simple website, YourStory, also makes money for its stakeholders.
How? Using the many ways that can be used to monetize a blog. And that's how Shradha, the storyteller is also a money maker.
Shradha Sharma's Secret To Success
Giving up your comfort zone and experimenting is tough. But that's what needs to be done. Shradha left her job as the VP of CNBC TV18 to start YourStory. And now, it is one of the top platforms related to startups and entrepreneurs.
Want to start your blog or website? Don't be scared. Follow Shradha's footsteps and get started with your digital entrepreneurship journey today. And we will back you up with our best-in-class shared hosting services.
5. Sachin Bansal and Binny Bansal - Flipkart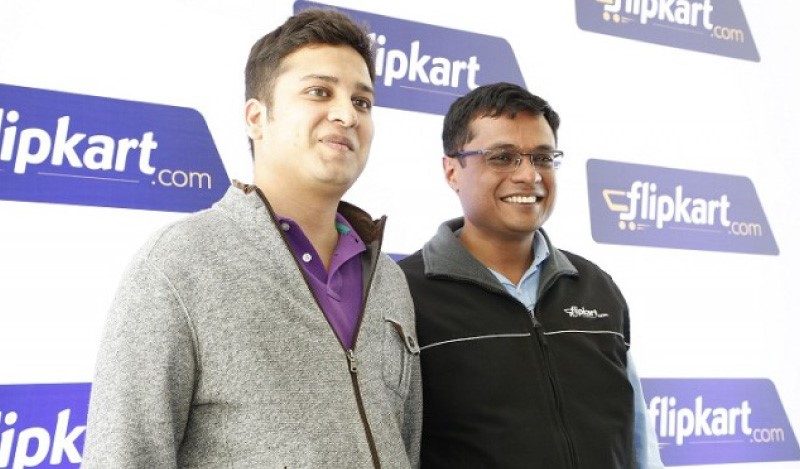 The biggest Indian eCommerce store, Flipkart, started from Sachin and Binny Bansal's garage. Today, there is nothing you cannot buy online from Flipkart. But it was originally an online bookstore. They promised to deliver books anywhere in India. And the founders did the deliveries themselves.
Flipkart had its humble beginning in 2007. And that when the Internet wasn't even our go-to resource for everything. But the two young IITians saw the potential of the Internet and capitalized on it.
Sachin Bansal and Binny Bansal's Secret To Success
We talk a lot about the early mover advantage. But most of us don't take the plunge at the right time. Sachin and Binny did that. And now, with Walmark acquiring Flipkart, it has become one of the biggest M&A deals. The key to going big is starting. Even though you start small, but get started if you want to reach somewhere.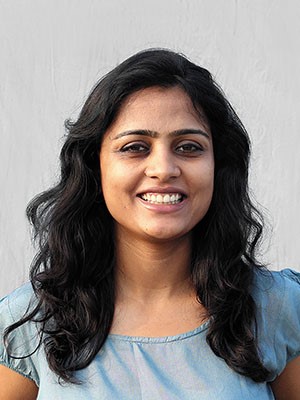 Nobody ever thought that one girl could fight the taboos surrounding menstruation in India all by herself. But Aditi Gupta did it. With her blog, Menstrupedia.com, she started creating comics that addressed the social taboos. And offered the information that menstruators need to have a safe period.
With the first crowdfunding of Rs. 5.15 lakhs in 2013, Aditi started producing comics. And they are now a source of information and awareness necessary to break free from the stigma.
Drawing inspiration from her struggles, Aditi has now built a successful business. And a platform that benefits many.
Aditi Gupta's Secret To Success
Aditi Gupta started with nothing but a blog and her strong willpower. And today, she is a social entrepreneur who is an inspiration and a ray of hope for many young Indians.
If you too have a blog (or an idea for a blog) but don't know how to make it big, here is a simple how-to guide to get you started.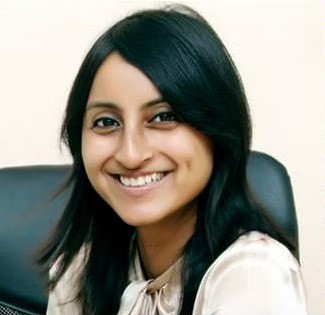 A brand worth Rs. 681 crore today was mocked at when it was started. With no parental support and deep-rooted taboo making things difficult, Richa Kar's new venture seemed to have a bleak future.
But the woman knew no bounds. She hustled hard and never stopped. She launched and nurtured Zivame, which is the biggest online lingerie marketplace for Indian women. Their desi Victoria's Secret.
And well, Victoria's Secret is, in fact, the inspiration behind Zivame. Richa tracked the sales of the lingerie giant and was surprised to find no Indian counterpart for it. That's when she decided to create a counterpart herself. And during her journey to achieve a brand value of Rs. 681 crore, she broke the stereotypes. She wrestled the taboos. And she gave Indian women a platform to shop for the right lingerie with no inhibitions.
Richa Kar's Secret To Success
It is not what people say but what you believe that matters. Even with no support and plenty of challenges, Richa didn't bulge. She believed in her idea and invested in it. And the returns have now made her rich, powerful, and inspirational.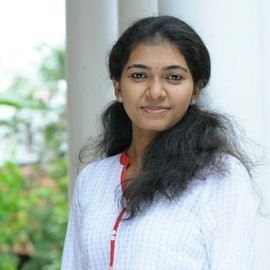 At the age of 6, most kids are just learning to read books and understand their surroundings. But Sreelaxmi Suresh was different. She had designed her very first website by then. Titled the youngest web designer globally, she is also a proud owner of eDesign. It is a company that offers web design and development, SEO, and logo designing services.
For most people, creating a website is something that needs as much know-how as flying an airplane. But Sreelaxmi proved that nothing is impossible to learn and implement. She has been awarded and recognized by national and international organizations. And she has built a successful career for herself and lit up the path for many others.
Sreelaxmi Suresh's Secret To Success
Age is just a number. It is your dedication to your dream that matters. You just have to have the will to do something, and things will eventually fall in place.
If a 6-year-old girl can design a website, so can you. And if she can take the entrepreneurial plunge, there is nothing that should be stopping you from starting your business website too.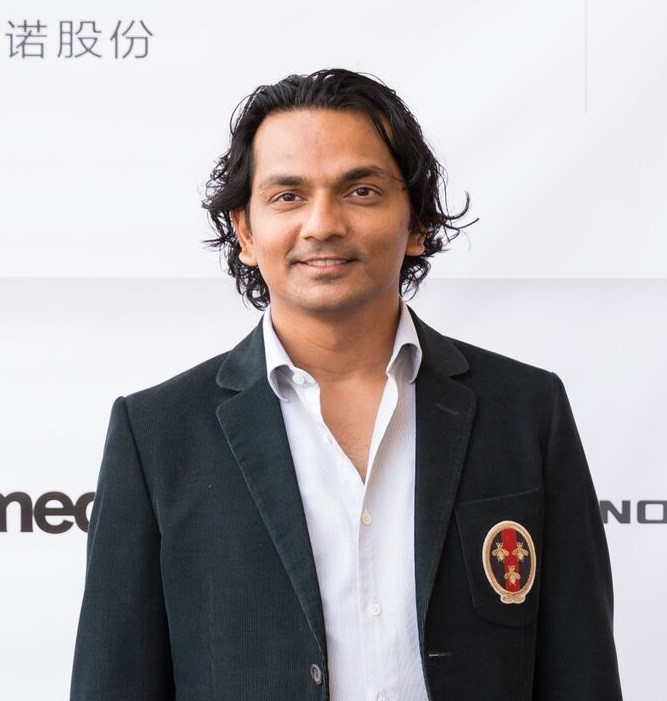 Advertising is a business that never stops blooming. In one form or the other, advertising keeps ruling the money-making biz. But not every ad-tech company goes on to have a $900 million valuation. Media.net achieved that.
However, the journey was not all roses. They had a deal with Yahoo that couldn't be finalized. But that didn't dampen the owner, Divyank Turakhiya's spirits. Three years later, his brainchild, Media.net, was bought by a Chinese giant. And that what is said to be the third-largest ad-tech acquisition of all time.
Well, that clears one thing about Divyank. He likes to fly high. Quite literally, too. A serial investor and entrepreneur, Divyank also has a passion for flying everything that can be flown.
Divyank's journey from an ordinary Indian to a self-made billionaire was mostly paved by his coding skills. And, of course, his keen eyes that recognize opportunities when he sees them.
Divyank Turakhia's Secret To Success
Don't be afraid to fly high. Only when you leave the comfort of the ground can you fly high in your professional (and personal) life. Let setbacks just launch you forward with more force.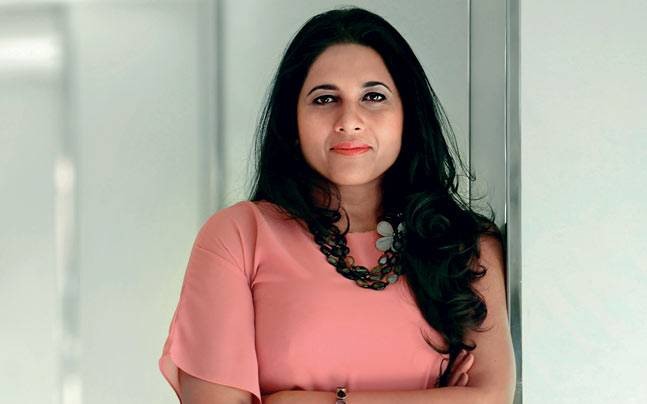 Men and women are hardly treated equally. But Suchi Mukherjee didn't let that become an issue for her when she started Limeroad. Her goal was clear. Bridge the gap that existed in the online retail fashion market.
People like to see things before they shop. They want to be able to shop from trusted stores and sellers. And a social interaction (like the look scrapbook that Limeroad offers) is a nice add on.
With Limeroad, Suchi found a way to fill in the market gap. And she made online fashion shopping easier and more fun for both men and women.
When the idea struck, she didn't put it on hold. She acted on it fast and is now among India's top entrepreneurs who are revolutionizing the eCommerce scene.
Suchi Mukherjee's Secret To Success
Ideas without action are nothing more than daydreams. When you see the opportunity, you need to act on it. Fast. And then make sure you materialize your idea into a profitable business.
With that, I wrap up this list of top 10 Indian entrepreneurs. Each one of these luminaries had their own story and struggles. But one common aspect was their will to make things happen.
Also, a digital presence, like a website or a blog, helped make things more streamlined and convenient, especially in today's digital world. Now that you have had your dose of inspiration, it is time to act on it and start with your Digi-business idea.
Learn how you can become a digital entrepreneur. And get started on your digital entrepreneurship journey.