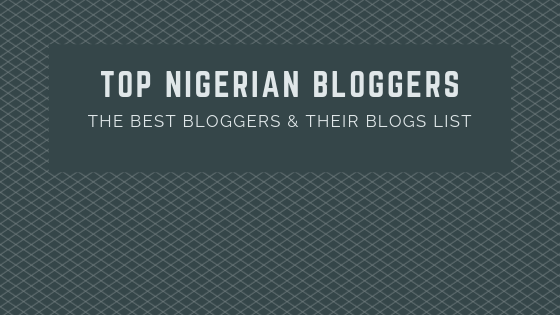 Top 20 Nigerian Bloggers that are worth to follow for better insights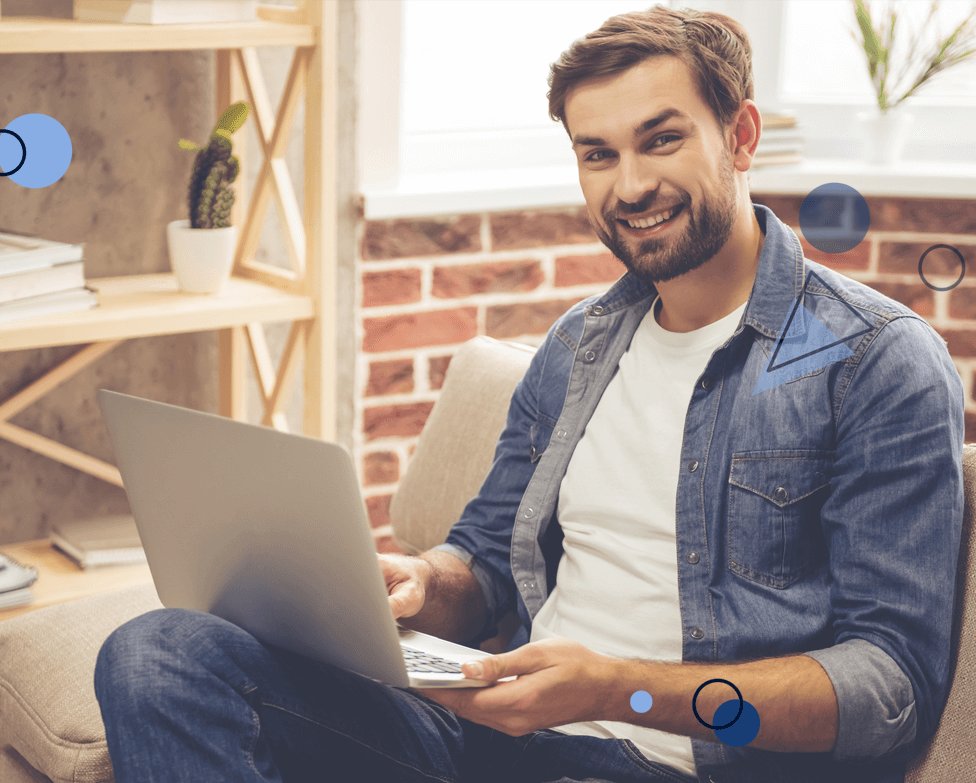 By John
Aside from the oil and gas sector for which Nigeria is known to be booming, IT and Web services are another areas of growing interests, and best Nigerian Bloggers seem to be the driving force of this new economy!
The top bloggers in Nigeria have become a sort of icons with their different platforms, and by recreating solid business models, are the smart new entrepreneurs standing as the face of the new economy that is about to sweep across the African continent.
In fact, blogging is so serious a business in Nigeria that the top Nigerian bloggers are making money in millions of dollars, and it cut across multiple niches, but mainly technology and entertainment blogs making up the higher percentage.
While most of the Nigerian bloggers are still far from hitting the golden jackpot, but certainly there are few that have made a huge impact.
Those are the Top 20 Nigerian Bloggers that are worth to follow for better insights, which we will be profiling in this post!
Top Nigerian Bloggers & their blogs to follow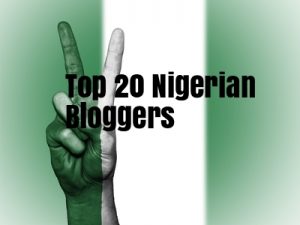 1. Linda Ifeoma Ikeji
Linda Ikeji is a hugely popular Nigerian blogger, entrepreneur and former model, who is perhaps one of the pioneers of blogging in Nigeria.
Linda Ikejis Blog is so famous that has over 301,000 searches per month on Google and a CPC of $14.86 according to the keywords everywhere tool.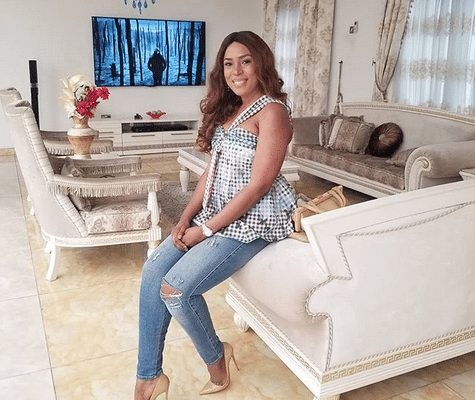 Her personal name (Linda Ifeoma) has over 673,000 searches per month online which is huge and without argument, she is the best blogger you can learn so much about blogging and of course starting a blog and making money online.
Below you can see the numbers for her blog and about the related terms people search each month to find out about her blog and details.
She is the top blogger from Nigeria and she also has a Wikipedia page which you can read here. When you read it, you will see why she is by far the best Blogger, entrepreneur and writer in Nigeria.
She had a blog on lindaikeji.blogspot.co.uk  which we found when reading about her story on bbc.co.uk Nigerian blogger Linda Ikeji on gossip and news which you can read here.
Her blog Lindaikejisblog.com covers news and entertainment stories, down to celebrity gossips, which was started since 2006, and the blog has grown to attract all sort of corporate endorsements and advertisers paying in millions for her ads placements.
She writes mostly about gossip blogs in Nigeria and that gets so much attention because of the entertainment blogs in Nigeria as well as for Nigerian bloggers forum there are much fewer searches on Google comparing her personal brand name.
Blog & Social Media Stats
Blog: https://www.lindaikejisblog.com/
Facebook page: 114k Likes
Instagram Page: 4.6M Followers
Twitter Page: 1.9M Followers
2. Ademola Ogundele
Ademola Ogundele is a top Nigerian blogger who founded NotJustOk, a Nigerian music download blog created in June 2006.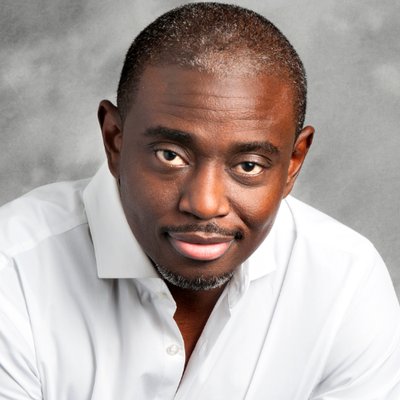 The blog currently receives over 1.2 million page views per month, and is among the most visited websites in Nigeria according to Alexa rankings!
Blog & Social Media Stats
Blog: https://notjustok.com/
Instagram Page: 224k Followers
3. Uche Eze
Uche Eze is the founder of the celeb wedding blog, Bellanaija and her blog has been around since 2006, still growing in popularity.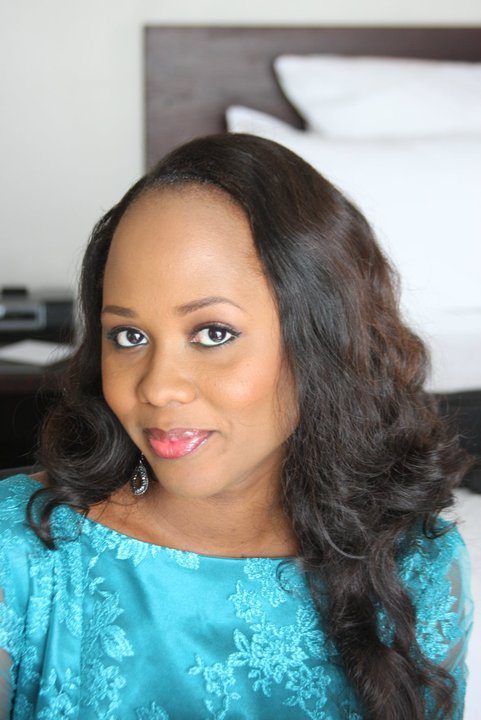 She remains the foremost celebrity blogger and has been featured on CNN i-List on the 28th of September 2010. Her blog enjoys large following and patronage from the corporate Nigeria top companies, which also form her clientele.
Blog & Social Media Stats
Blog: https://www.bellanaija.com/
Facebook page: 538k Likes
Instagram Page: 1.1M Followers
Twitter Page: 1.6M Followers
4. Yomi Adegboye
The real veteran of Nigerian Tech blogging is definitely Yomi Adegboye (also known as Mr Mobility), founder of MobilityArena, a mobile phone review focused tech blog that is hugely profiled, haven partnered with almost all the leading mobile phone brands in Nigeria.
Yomi Adegboye is an avid Storyteller, sort of a demigod in Content Marketing, and multiple-award-winning digital strategist.
Blog & Social Media Stats
Blog: https://mobilityarena.com/
Facebook page: 4.9k Likes
Twitter Page: 5.6K Followers
5. Chude Jideonwo
Chude Jideonwo is the founder of the popular blog YNaija, which is self-described as what the Smartest Young Nigerians read.
YNaija was launched in 2010 with columnists and the blog is essentially a curation of news articles that matters, presented in a way that young minds will grasp. It is part of RED Africa media group, founded by Chude Jideonwo and Adebola Williams.
Blog & Social Media Stats
Blog: https://ynaija.com/
Facebook page: 131k Likes
Instagram page: 190k Followers
Twitter Page: 180K Followers
6. Noble Igwe
Noble Igwe is a Nigerian blogger, with his blog 360nobs covering the latest Nigerian news trends, and also a having a music section.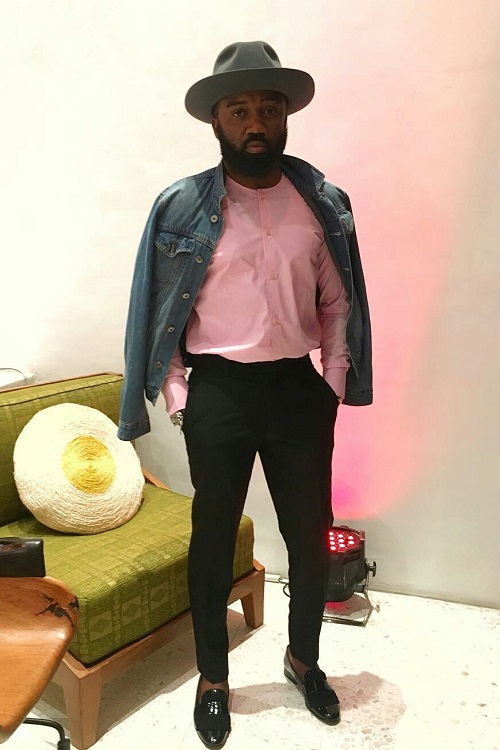 The blog also touches on Nigeria entertainments and lifestyle, with terrific analysis and reporting that followers find rather fascinating.
Blog & Social Media Stats
Blog: https://360nobs.com/
Instagram page: 41k Followers
Twitter Page: 70K Followers
7. Bankole Oluwafemi
Bankole Oluwafemi is the founder of the Nigerian tech blog TechCabal, which blog has grown astronomically owing to churning out of unique local tech contents that has distinguished it from the competition.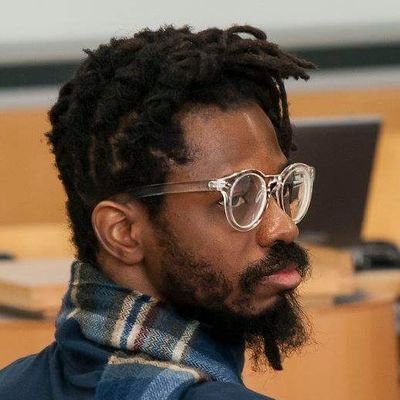 Bankole is a real nerd and tech juggernaut, who has been highly profiled in the Nigeria tech scene.
Blog & Social Media Stats
Blog: https://techcabal.com/
Facebook page: 6.4k Likes
Twitter Page: 35.8K Followers
8. Makinde Azeez
Makinde Azeez is the brain behind the hugely popular Nigerian music download weblog, Naijloaded, which was initially a forum and later rebranded into a blog.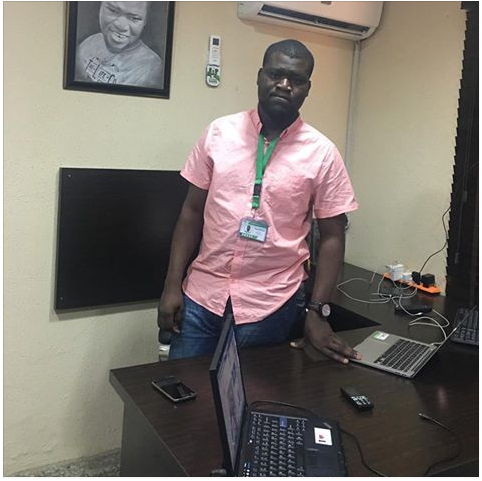 Naijaloaded is Nigeria's number 1 music website, with a unique way of presenting daily news to appeal to the younger audience.
Blog & Social Media Stats
Blog: https://www.naijaloaded.com.ng/
Twitter Page: 1.5K Followers
9. Paschal Okafor
Paschal Okafor has been Blogging for the past 10 years, with his tech blog Naijatechguide among the leading Technology Blog in Nigeria.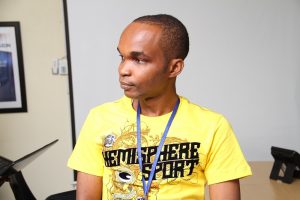 He is most notable as the first affiliate marketer in Nigeria to have won the Konga 1m price money.
Blog & Social Media Stats
Blog: https://www.naijatechguide.com/
Twitter Page: 12.6K Followers
10. Ladun Liadi
Ladun Liadi is a Nigeria entertainment blogger, and numbered among the famous bloggers in Nigeria, with her blog Ladunliadinews, which averages a million-page view per month.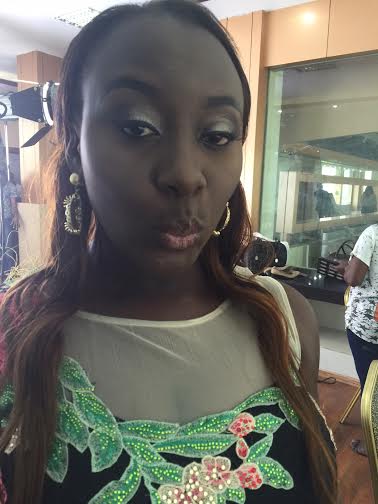 Her blog covers celeb news and gossips, and when it comes to celeb gossips in Nigeria, you sure have known where to turn!
Blog & Social Media Stats
Blog: https://www.ladunliadinews.com/
Twitter Page: 6.5K Followers
Instagram page: 1.2k Followers
11. Jide Ogunsanya
Jide is a popular tech blogger in Nigeria that has contributed a lot to the Nigeria blogging community, with his blog Ogbongeblog, serving some hard to find tutorials to help newbies in blogging!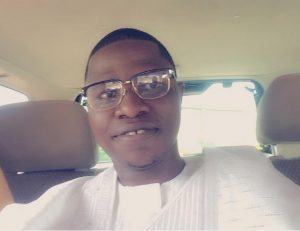 He is also responsible for the biggest single blogging community in Nigeria, Bloggerslab, which Facebook group is where many bloggers gather for brainstorming.
Blog & Social Media Stats
Blog: http://www.ogbongeblog.com/?
Twitter Page: 3.3K Followers
12. Wale Adekile
Wale Adekile (also known as Don Caprio) is the blogger behind the popular how-to blog by the same nick, Doncaprio, which is definitely one of the top Nigerian blogs to follow.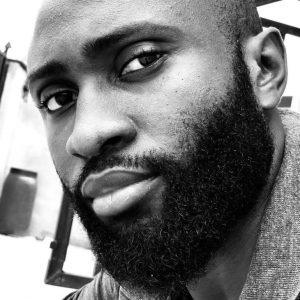 Wale is a great blog coach who has tutored lots of upcoming bloggers in Nigeria and has impacted a lot to the growing IT frontier of knowledge in Nigeria.
Blog & Social Media Stats
Blog: https://www.doncaprio.com/
Twitter Page: 1.5K Followers
13. Kanyinulia Okeke
Kanyinulia is an entertainment blogger that has risen from the lower ranks to excel in blogging, with her blog Kanyidaily.com among the top news site in Nigeria.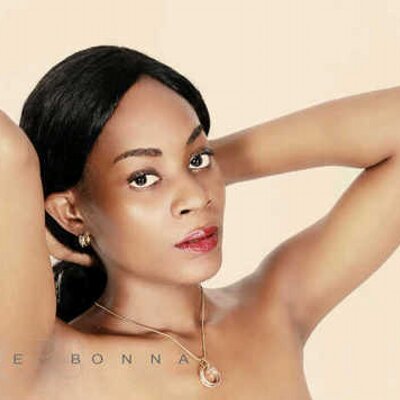 She is a model and a real celeb gossip junkie that will stop at nothing to break the latest celeb news and stories that matters!
Blog & Social Media Stats
Blog: https://www.kanyidaily.com/
Twitter Page: 20.5K Followers
Instagram Page: 11.1k Followers
14. Ono Bello
Ono Bello is a beauty and fashion Nigerian blogger, with her blog OnoBello.com featuring styles and shows her daily fashion and beauty tips, to inspire those that follow the blog.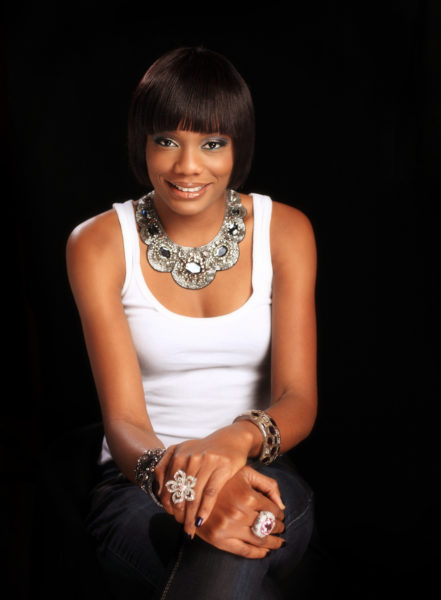 If you love vibrant fashion styles, then you should check out Onobello showcases, for that immaculately impressive dress code, and the most patronized fashion blogger in Nigeria.
Blog & Social Media Stats
Blog: http://onobello.com/
Twitter Page: 20.1K Followers
Instagram Page: 243k Followers
15. Ayeni Adekunle Samuel
Ayeni Adekunle Samuel runs the news blog site TheNet.ng and also the publisher of Nigerian Entertainment Today.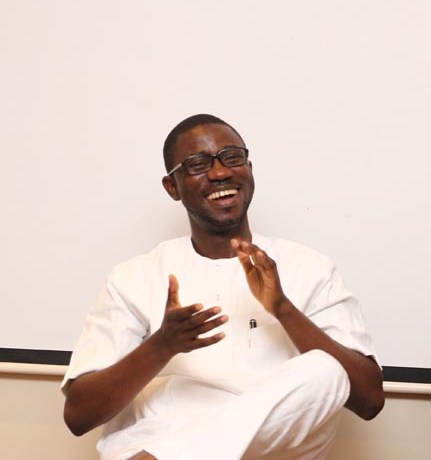 He equally has other brands under his watch, including Black House Media, a PR firm and a digital marketing agency known as ID Africa.
Blog & Social Media Stats
Blog: http://thenet.ng/
Twitter Page: 45.9K Followers
Instagram Page: 415k Followers
16. Emeh Achanga
Emeh Achanga launched her blog, Misspetitenigeria on the Blogger platform in 2012, which was later moved to WordPress as Misspetitenaijablog covering news information on Nigerian.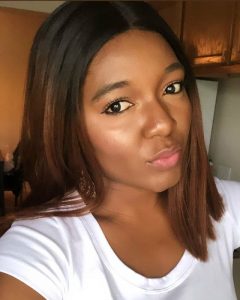 Emeh has proven to be an astute blogger and we can't go without adding her in this great list!
Blog & Social Media Stats
Blog: https://misspetitenaijablog.com/
Twitter Page: 7.7K Followers
Instagram Page: 415k Followers
17. Laila Ikeji
Laila Ikeji is a popular Nigerian entertainment blogger who covers gossips and celeb news, among other interesting stuff on a daily basis.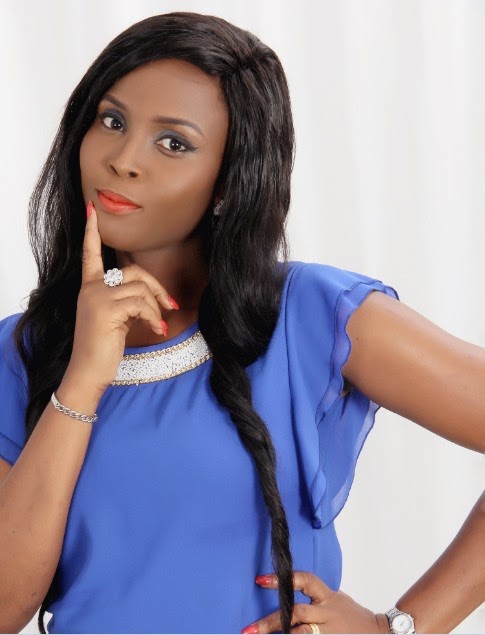 Her blog, Lailasnews.com also touches on political news, fashion and beauty tips, lifestyle among other news items.
Blog & Social Media Stats
Blog: https://lailasnews.com/
Facebook Page: 130K Followers
18. Onibalusi Bamidele
Onibalusi Bamidele is an avid writer who has impacted freelance writing in Nigeria, with his blog WritersinCharge.com, haven been featured by many popular bloggers across the world.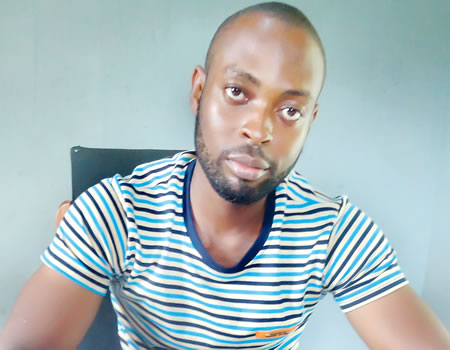 He is first an expert guest author, whose guest posting acumen stretches over the world of the Internet. If you are talking about earning 6 figures as a writer, you now know who to turn to!
Blog & Social Media Stats
Blog: https://www.writersincharge.com/blog/
Facebook Page: 10K Likes
Twitter Page: 3.5K Followers
19. Oscar Frank
Oscar Frank is a Nigerian Tech Blogger whose blog Oscarmini.com has been around for some years now.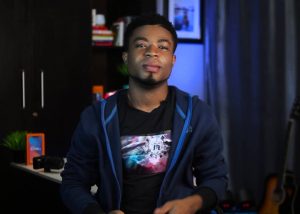 The blog has quite come a long way and deserved to be featured in this great list of Top 20 Nigerian Bloggers that are worth to follow for better insights.
Blog & Social Media Stats
Blog: https://oscarmini.com/
Facebook Page: 20K Likes
20. ?
And most definitely, the list of Top 20 Nigerian Bloggers that are worth to follow for better insights can not be complete without mentioning my humble self, John Onwuegbu, with my multi-award-winning blog Questechie.com have been around since 2011.
The blog explores the latest trends in technology as it relates to internet marketing, web development services and overall user experience.
There you have it! The most elaborate and comprehensive list of top Nigerian Bloggers for 2020, though the numbers may not actually translate to true traffic standing, these are without doubts the most influential in the Nigerian blogosphere!
The gossip blogs in Nigeria are pretty famous however our advice is to start a blog that matters.
You can read some of the inspirational blogs written by people to actually inspire the blogging community so follow them to get ideas but most importantly start your blog as soon as you can.
These days you can start a blog for free but starting a self-hosted blog on WordPress has it's advantages if you plan to grow it big and become a top blogger one day.
One of the writers at Seekaost has written this article about blogging and you can read it everything about blogging and how to start with free web hosting for your blog.
One more thing, we at SeekaHost is extending an invitation to all Nigerian aspiring bloggers to learn how to get their blogging career started and make money through blogging without breaking a sweat!