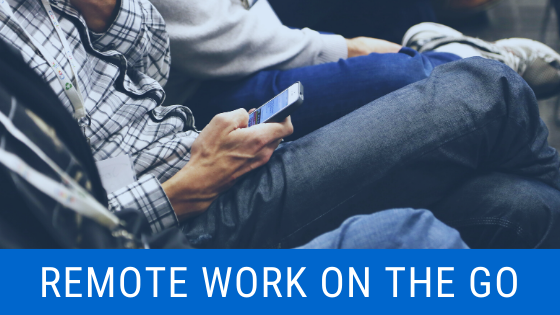 What is Remote Work and How to Work Remotely
Remote work is currently one of the trends in the world. Individuals and companies are embracing working away from the office. Most people believe that remote is the future of work.
This simple guide seeks to give all the essential information you need to know about remote work. It will discuss what remote work is, the necessary skills, and where to find remote work;
Let's get to it:
What is Remote Work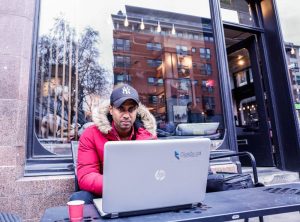 Remote work is any work that you do outside the office set up. You can work from home, a coffee shop, or any other place away from the physical office. You complete all the work and interactions over a computer.
Be keen not to confuse remote work with working from home. Working from home implies that your company is flexible enough to allow you a few days to work from a convenient location.
Most probably due to some other engagements or ailment. Meanwhile, remote work involves fully letting go of an office environment.
You might take months, years, or a lifetime working away from the office. You can even travel to different destinations while still working.
Read the below article for tips digital nomad lifestyle.

Not all remote work is the same. There are different types of remote work teams to consider:
The fully remote team where everyone in an organization works remotely. The only concern with this type of unit is communication in case of long-time differences. Even though apps like GotoMeeting and GoogleMeets has made it easy to communicate at the same time.
A partial remote team where your company mostly operates in a physical but allows those who wish to work from wherever. Some of the top companies that embrace this structure are Amazon, Dell, and Apple.
Independent operations where you work by yourself and only collaborate with others for a short time. Most freelancers belong to this category. It requires personal and financial discipline for success.
Skills you Need for Remote Work
Unlike the regular work with bosses and colleagues to get you working, remote work relies on you setting aside time to work. You must have the ability to complete your work on time and attend any scheduled meeting.
Use the several available time management tools like Toggl and Pomodo technique to help you stay productive.
Impeccable communication skills are useful to keep in touch with your colleagues and clients during remote work. Proper communication ensures you receive projects and instructions promptly, for better results.
Be available on the different communication platforms like Skype, Hangouts, and any other as directed by the nature of work.
No matter the type of remote work you are undertaking, you will have to work with other people. If you work within an organization, you have to collaborate with others to complete projects. If you work as an individual, you will still need to collaborate with your clients, website developers, and other service providers. Excellent collaboration skills, therefore, allows you to interact and work with others efficiently.
Some of the top digital collaborations to use include; slack, zoom, and Google Drive.
Technology is the primary driver of remote work, so you cannot prosper if you lack technical skills. Possessing technical expertise means that you can operate from anywhere without the company providing you with an IT assistant. The ability to use different technical solutions allows you to complete projects to perfection.
How to Find Remote Work
Unlike the regular 9-5 job where you look for job openings and apply, finding remote work is more involving. Here are the main steps to help you land the most appropriate remote work:
Determine if Remote Work is a Good Fit for You
Remote work is not for everyone. Not that those who excel in it have any unique talents. You have to determine if you have the skills, time, and discipline to work remotely.
Once you are convinced remote work is your thing, outline your availability to work and strengths to determine the kind of work you apply.
Polish your Resume and Portfolio
Now that you know the jobs that best fit your skills, it's time to showcase what you can deliver. Your resume and portfolio are what the prospective clients and employees use to determine your suitability for the task.
Your resume must match the requirements for the job. Mention all the remote skills and tools for the work. Given that the prospective employer won't interact with you in person, your portfolio is what sells you over your competitors.
Look for the Right Job Sources
The several job sites in the world make it a little hard to know where to go for remote jobs. Most job sites do not have enough remote works or list low paying jobs, which will not be helpful.
Still, there are several top job sites for exceptional remote work. Some of these top remote job sites are; Flexjobs, AngelList, Remote.com, Hub stuff Talent, and We Work Remotely.
Apply for the Jobs within your Qualifications
Updating your resume and portfolio to match the job takes time. Now save yourself this time by applying for the jobs you possess the necessary skills to deliver. You also don't want to take a position you don't qualify for and fail to provide quality. This affects your ability to land other clients.
Landing a single remote work is not the ultimate goal in remote work. The changes in technology mean regular changes in remote work. Stay ready to embrace changes, register for classes to learn new skills. The more skills you possess, the more opportunities for remote work. Learning also helps you gain experience and expertise useful in landing higher-paying clients.
Several learning tools like YouTube and online learning courses are available to train for the necessary skills.
In Conclusion
Do you have what it takes to work remotely? Using the tips in this guide, you understand all the essential information on how to start and succeed in remote work. Remember to keep updating your skills and whatever job you land, deliver the best quality.