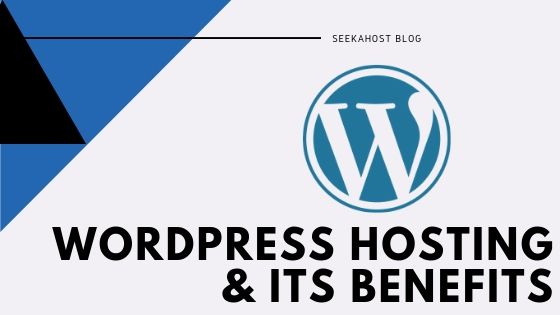 What is WordPress Hosting and how does it help?
The purpose of WordPress Hosting is to optimize and fulfil the performance, preferences and security parameters of WordPress.
It's being extensively preferred by many developers and users to cater to various factors like reliability, speed, security and much more.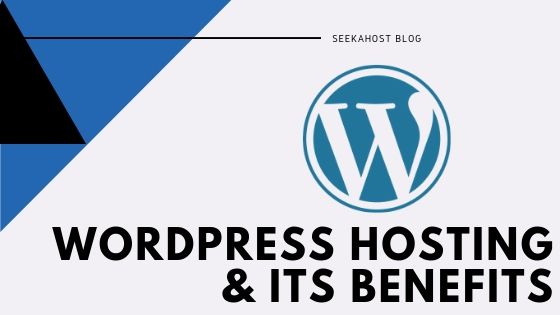 How do WordPress hosting works
What Is WordPress One-Click Install Feature
One can start using WordPress with just one click install feature. You don't have to copy files into the server or creating a database.
Even you won't have to worry about writing code to connect the database.
Just one click and rest will be taken care of. From copying files to the server, connecting a database, creating tables in the database almost everything will be done through a script from cPanel.
The benefits one gain WordPress hosting are convincing enough to make you go for the same.
WordPress Hosting benefits
Quick loading of sites

WordPress hosting assures you that your sites load quickly for your users thereby not affecting your traffic rate.

Security

There are accurate measures taken like installation of SSL certificate, regular scanning of files to safeguard your site against any security breach.

Automatic Backups

Even if you lack in taking a backup, you can rely upon your WordPress hosting which automatically carries out timely and regular backups.

Regular Updates

Going in for WordPress hosting helps your WordPress to get automatically updated on a regular basis with the latest versions.
4 types of WordPress hosting 
Shared WordPress Hosting
VPS WordPress Hosting
Dedicated WordPress Hosting
Managed WordPress Hosting
What is the significance of WordPress hosting?
Shared WordPress Hosting


As the name suggests, various users share a single server for hosting their own sites. The hosting company is responsible for administering over all things. Though one has to pay for it the overall cost is quite low as the server is being shared by all. One does get the benefit of unlimited storage and bandwidth but in actual, the resources designated to each site is limited and are not evenly distributed. But if your site drives low to medium traffic then shared web hosting is a good option. You also get access to cPanel and one-click installer for smoothly setting up and managing your sites.

VPS WordPress Hosting


Unlike shared web hosting, VPS hosting allocates dedicated and fixed resources to all the users individually. This makes VPS a costly affair since the server is shared by minimal users, though the users are granted to run multiple WordPress sites. VPS makes use of enhanced monitoring methods and techniques, making it more stable and speedier. WordPress sites driving a surge in traffic curve can be very well handled by VPS WordPress hosting.

Dedicated WordPress Hosting


Sites attracting the extensive level of traffic usually go in for dedicated WordPress Hosting. Moreover, the user has complete authority and control over the server and its resources. With this type of hosting, one gains high-quality performance and great reliability too. Also, there is no compromise over the website speed.

Managed WordPress Hosting

When you really don't want to get involved in the complexity of managing the background stuff like backup, security, monitoring, regular updates or installations then Managed WordPress hosting can greatly help you to relieve from all this fuzz but at an expensive price. Corporates and business professionals who want to solely focus on their business growth and development without outsourcing people to manage all the technical stuff can be seriously benefitted from this type of hosting.
These hosting plans can be switched over depending on how your requirements and growth of business change in future or one can go for experts or professional's advice from a WordPress hosting company prior to making a final decision.
[Tweet "Know more about what is WordPress Hosting and how does it help!"]