Best WordPress Hosting Control Panel To Host Domains & Get Online
A look into a customers review of the SeekaHost Domain Hosting Control Panel. Currently, the best WordPress Hosting Control Panel on the market.
What is a WordPress Hosting Control Panel?
A domain hosting control panel is a service that anyone can use to manage and maintain your site online. You can host your domain here and make them public so people can easily find and visit your site.
WordPress is one of the best blogging platforms for SEO and can be used to grow your site. And using the SeekaHost WordPress Hosting Control Panel you can achieve great blogs/sites with ease.
Features Included With SeekaHost Hosting Control Panel
Easy SSL Certificate Activation
Manage WordPress sites or PBN Blogs in one place
Set up Emails in Minutes
Fast and easy Backups
Great Customer Service
Cheaper than other Companies
Easy 1 click WordPress Installations
Manage Billing/Subscriptions with Ease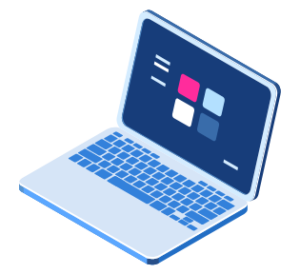 What to Expect with SeekaHost Hosting Control Panel
As a domain hosting control panel you able to host as many domains as you need all in one dashboard. From your PBN Blogs, WordPress Sites, Tracking Sites and Domains.
This gives you greater control of your and ease of use for your blogging platforms.
WordPress is one of the easiest website builders to use and combined with the SeekaHost Hosting Control Panel you can get your site up in no time.
Customer Support
SeekaHost has live support that you can access with just one click on the right-hand side of your screen. As well as that you can raise any issues with a ticket and one of the team members will get back to you, to resolve your query.
The SeekaHost University is another excellent way to increase your WordPress knowledge. SeekaHost provides free courses such as Learning SEO or The Ultimate Bloggers Course to understand all the basics and paid courses for more advanced learning such as Google Ad Words, Facebook Re Marketing and many more.

Customer Reviews


Conclusion | For WordPress Hosting Control Panel
From beginner's to the more advanced WordPress builders, SeekaHost Domain Hosting Control Panel has covered all aspects of what we will need. From easy backs ups, free SSL certificates, easy Email installation and great customer support. So if you're looking for the best blogging platform for SEO we highly suggest trying out SeekaHost's Domain Hosting Control Panel and see for your self.
You currently get a week free to try it out and get yourself familiar with the features before deciding to continue with the subscription. And there has never been a better time to be getting online!