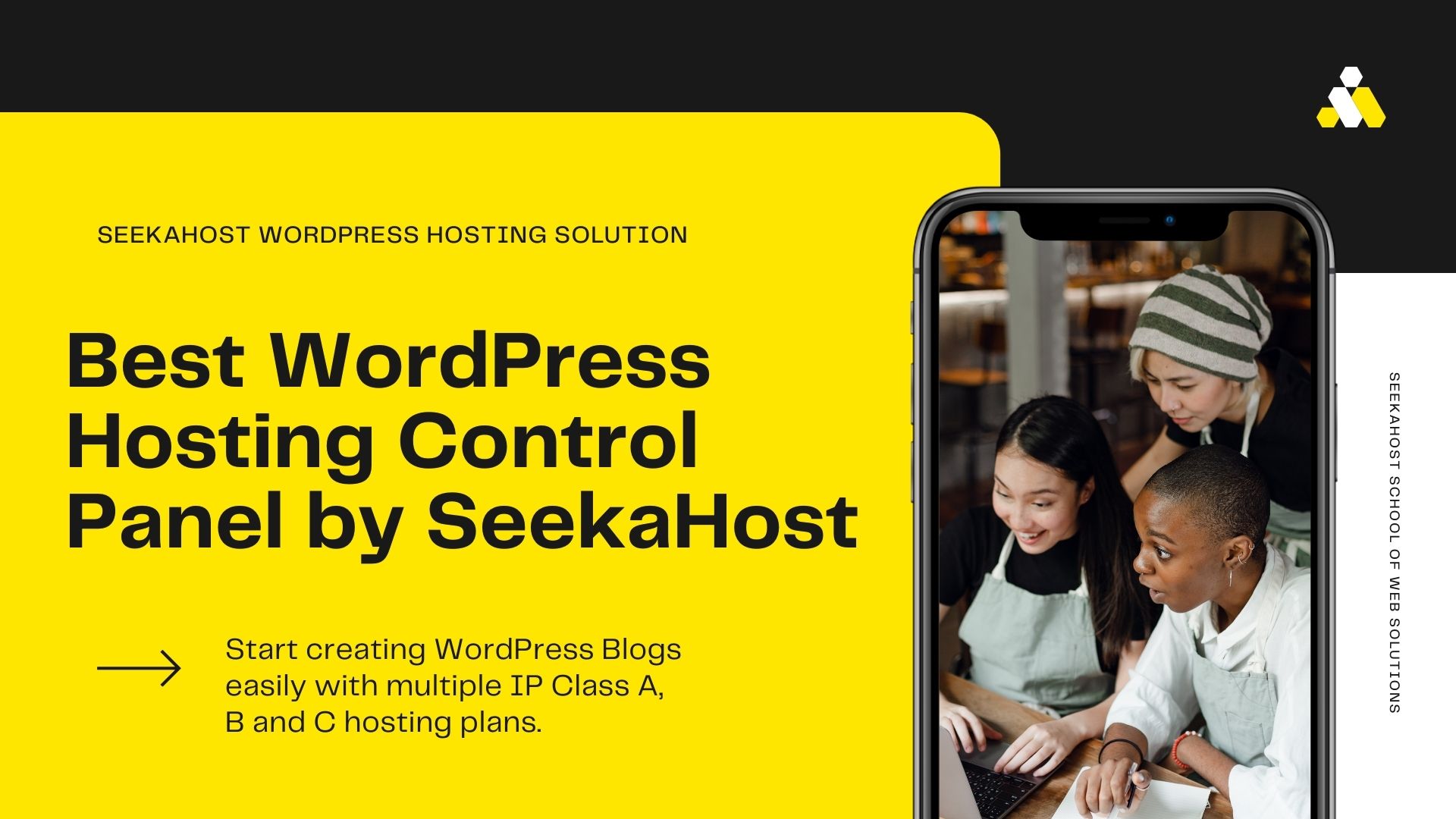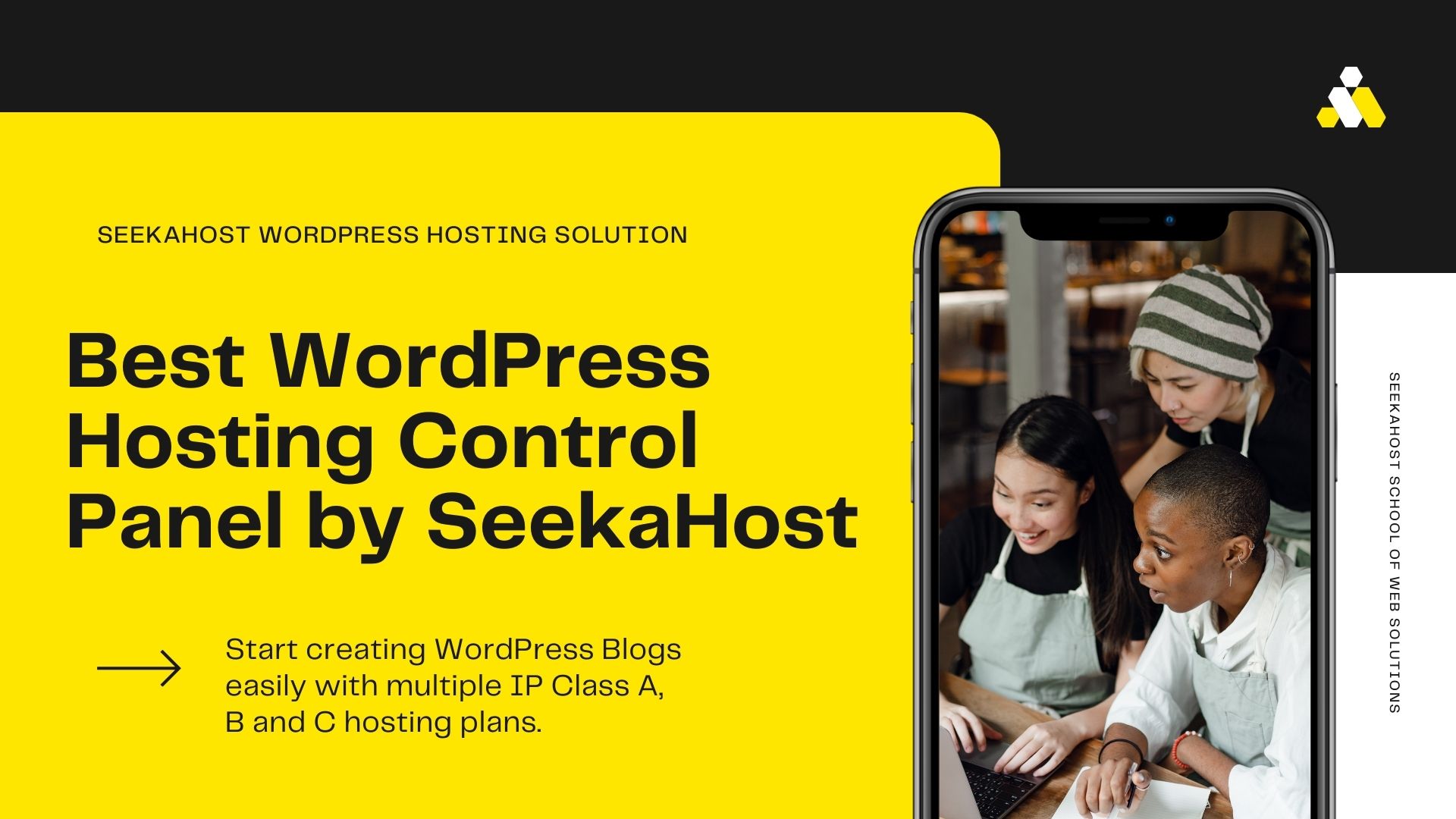 Best WordPress Hosting Control Panel To Host WP Blogs & Websites (In Less than 60 seconds)
Looking for a WordPress hosting control panel that's easier to use and the fastest option to host a WordPress blog and get online? – One that is so fast that you can host a WP blog and get online in less than 60 seconds!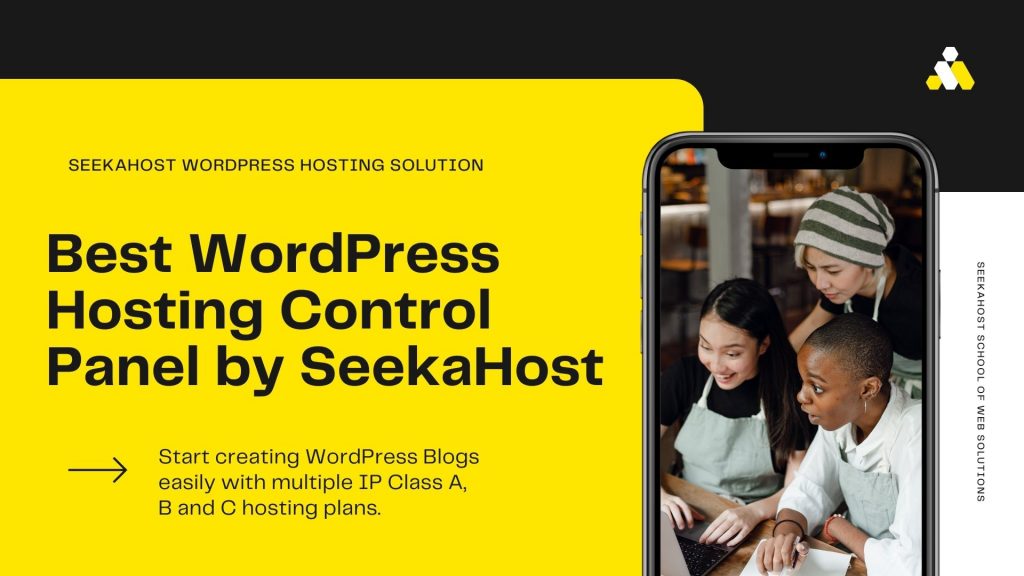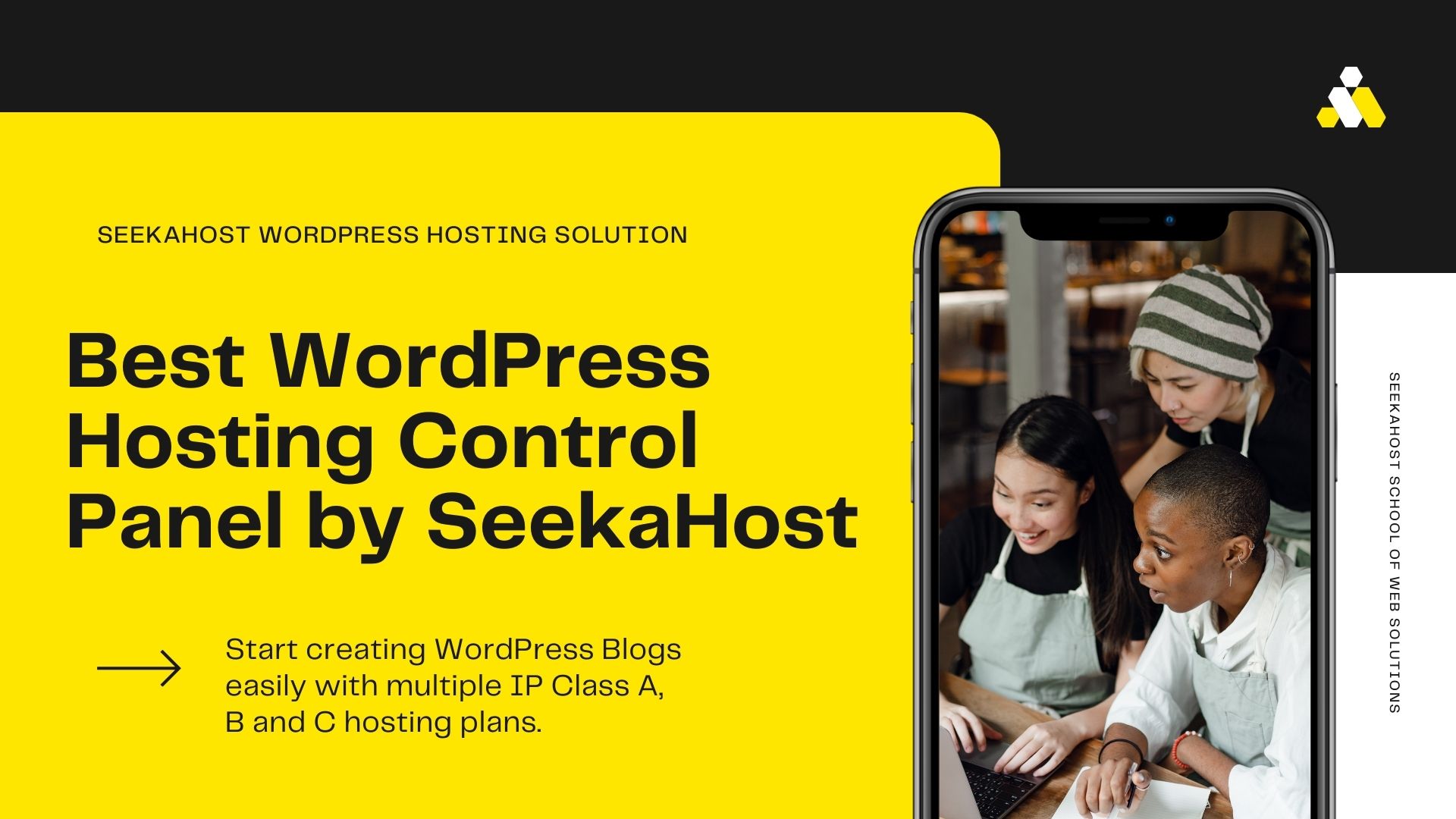 Then the SeekaHost WordPress hosting site that provides the Blog Hosting control panel is the best option for you.
This is the world's best and the ultimate solution for business WP sites and also for private blog network hosting with unique IP address hosting.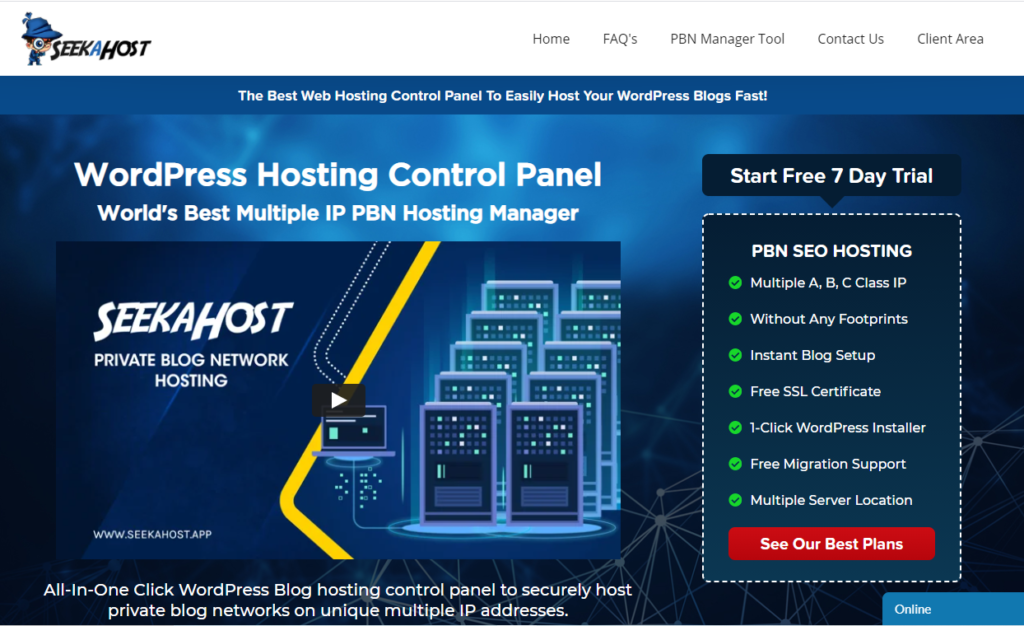 In this post, you will learn everything you must know about the WordPress Blog hosting site hosting panel. 

What is a WordPress Hosting Control Panel? 
The WordPress hosting control panel is the web application that gives you the option to host a domain with WordPress and build a blog or website using the WordPress CMS (content management system) and you can compare other blogging platforms to understand the difference. 
When you sign up for a free trial for the SeekaHost blog hosting app you can see and test it all!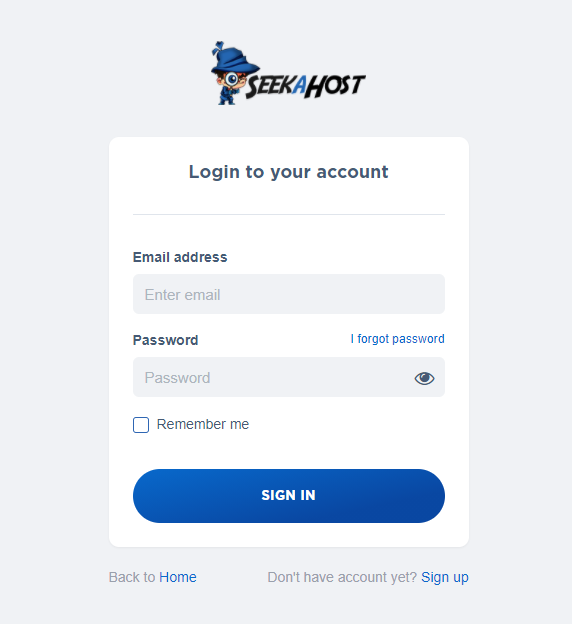 There are many WordPress hosting control panels available such as cPanel or Plesk and the SeekaHost team have used most of them and still, some of our clients use them with our PBN Hosting services and WordPress hosting packages. However, their prices are higher, with especially cPanel charging more than for its use than the other providers.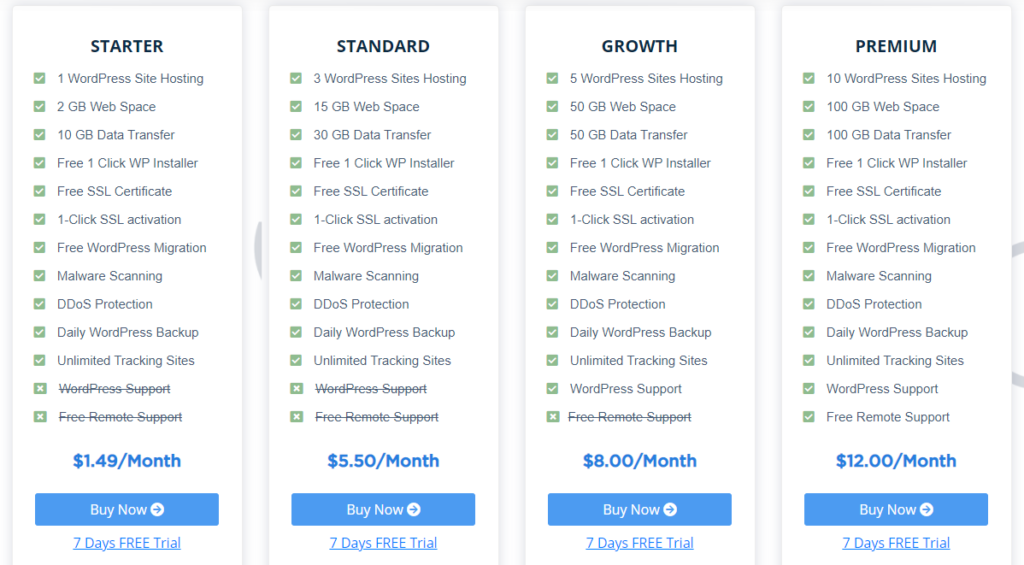 And Plesk is a good solution but not as easy and affordable as we would like it to be for our customers to host a WordPress blog.
You can find more reasons in the video below:
Why we created the WordPress Hosting Control Panel? 
The feedback from our customers was that complexity is a major issue and it's not something someone with limited technical knowledge can use to host a WordPress website or blog. Also, its use is time-consuming and slows WP sites speeds down. 
None of them features a multiple IP class C, B and A hosting solution, which is what the private blog network builders need to host their expired domains or new domains to build PBNs.  
So the SeekaHost team and the developers at ClickDo arranged to build and design the world's best web hosting control panel. It's the ultimate solution that includes various features that any blogger or business owner would want to be combined in one place such as:
Access & manage all hosted domains with one click inside the dashboard PLUS analytics tools like Google Analytics and Clicky linked with the account.
Easy set-up or move of new WP sites and upgrade or downgrade of hosting plans with one click in the domain overview.
Quick access to all WP hosting and PBN hosting plan options inside the control panel – no need to leave the app.
Speedy management of all backups or website data imports and exports with one click or by contacting the support team through the contact options in the control panel.
Access to all FAQs in the knowledge base within the dashboard to help with WP or hosting questions.
Free access to WordPress and control panel tutorials and guides inside the app.
What's included in the SeekaHost WP Hosting Control Panel?
When you register your domain with SeekaHost, then you can purchase your PBN or WordPress Hosting inside the SeekaPanel. No matter which web hosting plan you choose, you will be able to access and use all of the following functions and features:
Your dashboard overview of all your websites hosted in the SeekaHost App.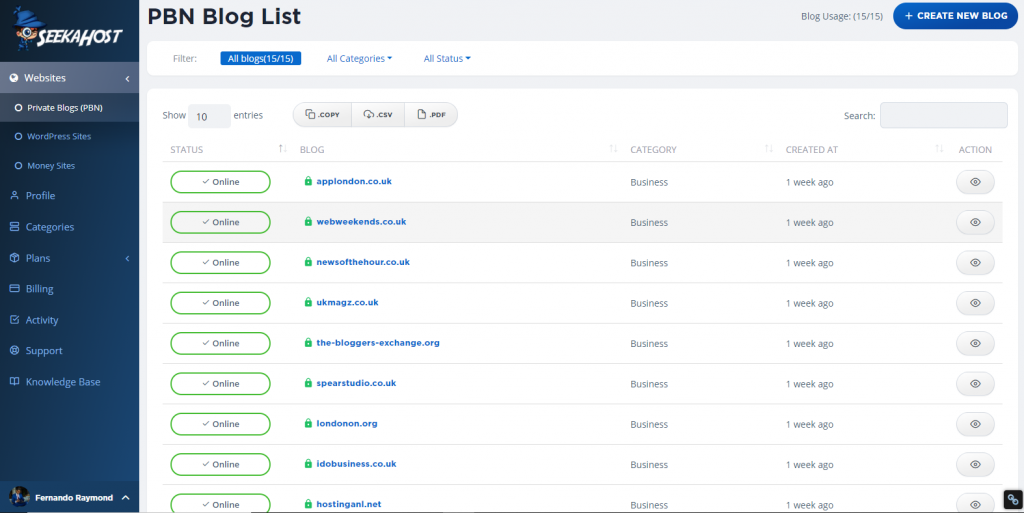 Integrate all your sites with the fast 1-click WP Blog installer and get your website live in less than 60 seconds.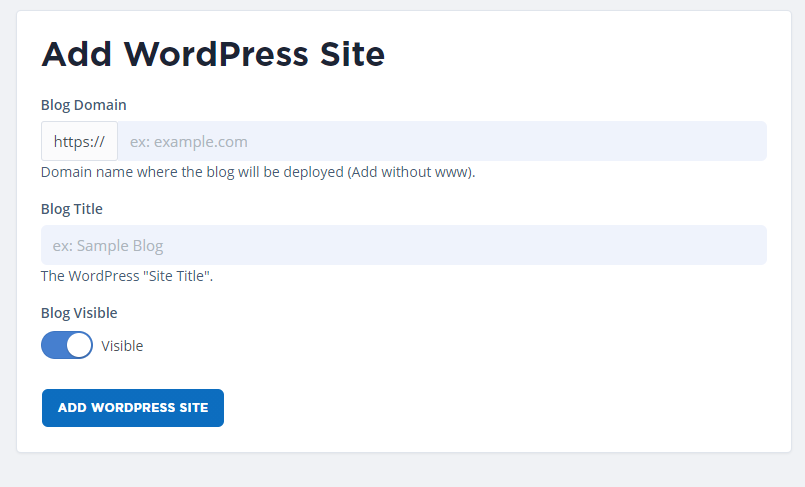 Free and easy SSL certificate activation with one click.

Easy access to PBN Hosting, Blog Hosting and WP Hosting plans, which you can change at any time inside your panel.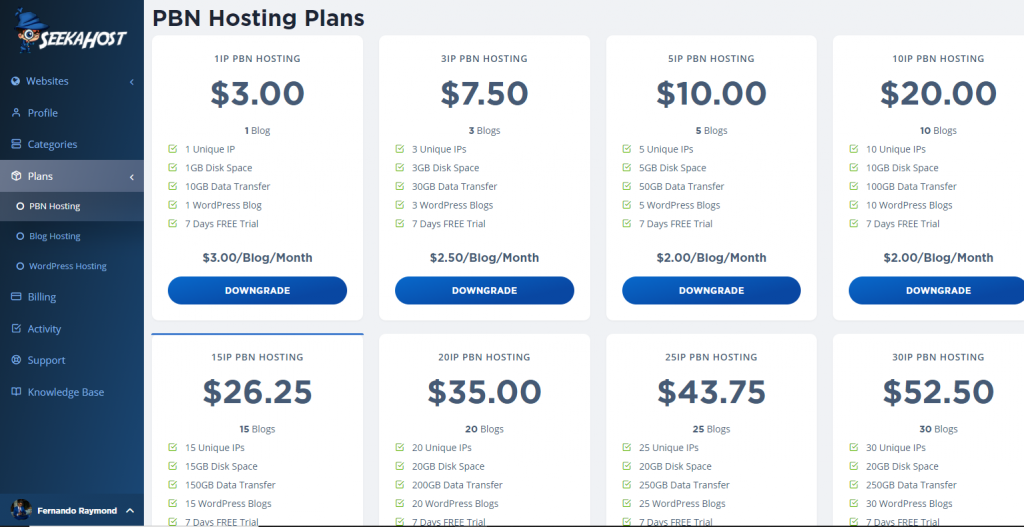 Search and register your domains inside the portal.

Easy tracking site set-up with integrated Google Analytics and Clicky site data tracking for all your domains. 
Constantly monitor your data/disk usage dashboard to keep your website up to speed.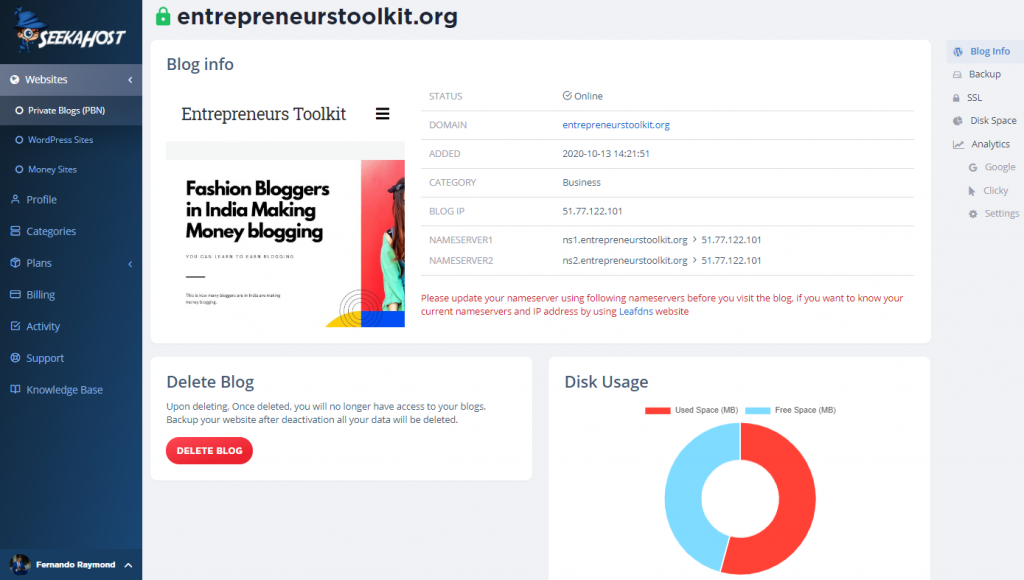 Access to an extensive knowledgebase with tutorials and instructions for the use of the control panel and WordPress.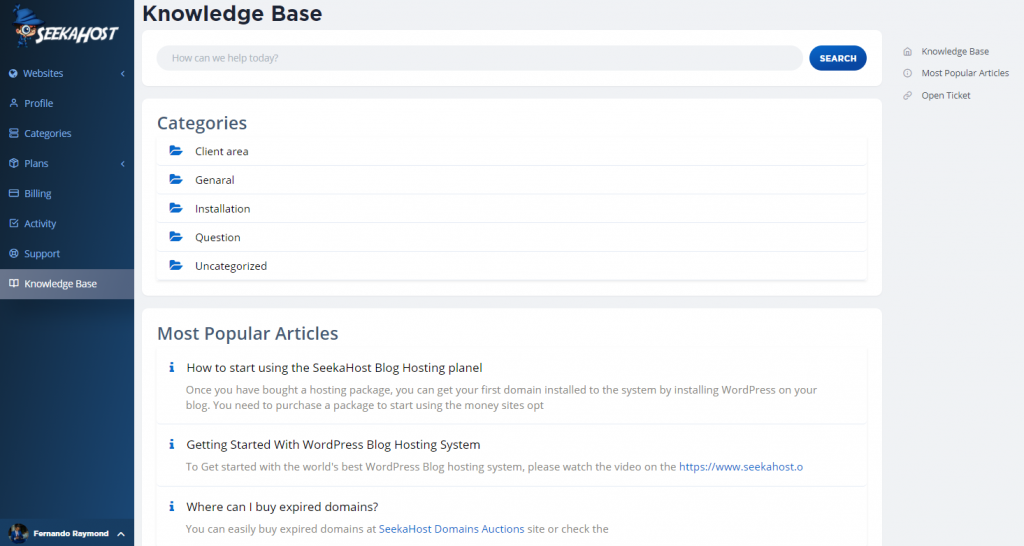 Ability to always download your website backups to keep all your content and data safe and to import backups from sites being integrated.

As you can see the WP Blog Hosting Control Panel by SeekaHost offers fantastic functionalities that will help you set up your blog easily and quickly.
More features and options are being added as our team improves what's most important for a WP hosting panel.
The ultimate goal is to keep it simple so that even digital novices can use it without having to research and learn too many steps, saving everyone time.
Why is the SeekaHost WP Control Panel the best solution for any WordPress Blog?
For everyone either beginning to learn how to create a website/start a WordPress blog or already managing several WordPress sites this control panel is the fastest and most convenient web hosting management tool available. 
Just have a look at how WP and web hosting beginners like JDog find it very easy to set up their first websites:
Because SeekaHost is on a mission to get millions of people online with their own web presence, we provide in-depth guides and tutorials for WordPress website creation and management as you can see on the seekahost.org blog where you can find guides about how to create a blog on a WordPress site and many more.
You should certainly check out the following guides so you fully understand why WordPress in combination with the SeekaPanel is the best way for you to get started online:
The speed and presentation matters to SeekaHost and most of our clients who are businesses owners want the best to use solution to host their WordPress blogs.
We are working hard on delivering this and we hope that you will give it a try and feel that it fulfils this promise.