Keeping that in mind, one should always be prepared for any kind of loss of data when building a website for business or any. Also, Backup and Restore in Virtualmin or Webminis different from other control panels; not many will be familiar with that process. Hoping that the below guide will help you in that process.
Backup of your Virtualmin domains:
Step 1: Log in to Virtualmin for your domain using domainaname:10000. For example, if the domain name is article.com, then article.com:10000. If you can't log in via Virtualmin, get the access to Webmin URL and log in with your domain credentials.
In case you want to change the password, you can reset the password inside your Virtualmin account under change password.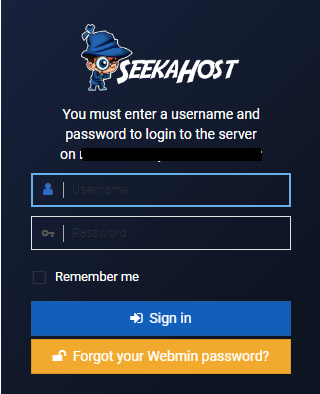 Step 2: Go to "Backup and Restore" and click "Backup Virtual Servers".