SiteGround Alternative Web Host: SeekaHost to Rank Your Website Again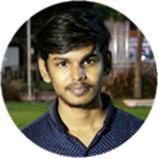 By Aslam Saah
SiteGround alternative web hosting services, is that something you're looking after Google drops sites hosted on Siteground?
You have come to the right place and we will explain to you the best alternative to Siteground and Google Cloud and Amazon AWS platform. They may be known names and most probably you signed up after an affiliate blogger said it's what they use and you can get on it.
SiteGround was said to be a trusted web hosting provider over a period of time. They are not managing any physical servers and they are entirely dependent on Google Cloud and Amazon AWS.
And we think that's the reason most of the sites they hosted went down suddenly. The site going down and worst Google dropping the websites on the search engine is a nightmare. We've seen many website owners moving to SeekaHost after facing issues. One example was Neil's site which was moved from Siteground and hosted by SeekaHost for over two years now without any issues. You can see his word below: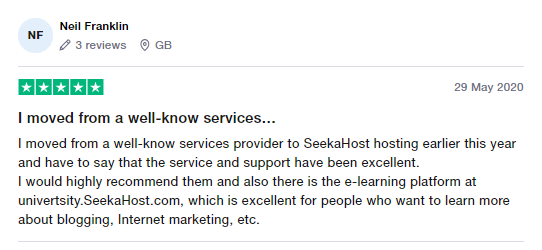 That's just one site owner who looked for a Siteground alternative and moved decided to move to the SeekaHost WordPress hosting platform.
Now let's dive deep about SeekaHost and how it can be a viable solution when looking to change your host.
Why should you move from SiteGround to SeekaHost?
All websites hosted in SiteGround are getting blocked from Crawling and Indexing in Google Search Engine. The website's ranking was dropped and most of the websites were deindexed. As per the SiteGround team's information, still they are unsure about the exact issue and they just waiting for the response from Google Cloud and AWS.
They can wait and sort the issues one by one. But it's not so easy to rank a site after it gets deindexed on search engines. We know the difficulty in growing a business online and in this case, it is a must for users to move the sites very quickly to retain the website ranking.
SiteGround Alternative: SeekaHost Web hosting services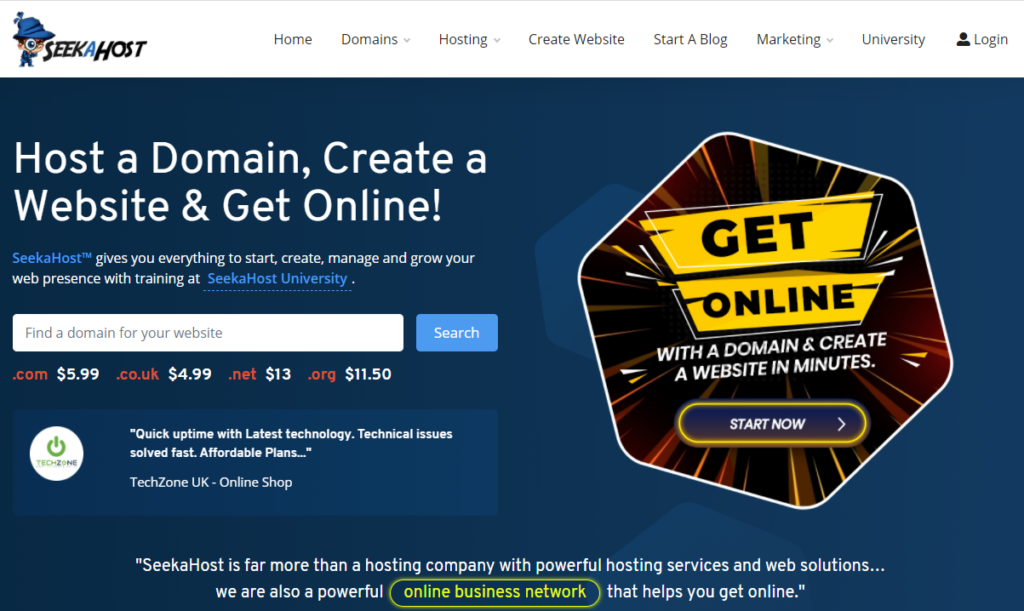 SeekaHost Web Hosting Services is one of the best alternatives for SiteGround Web Hosting. SeekaHost will get different options to host your websites from the basic website to a giant website. Many customized packages give you very competitive pricing which is way less than SiteGround.
Recently SeekaHost Ltd launched the WordPress Hosting packages with some exciting features in a click. Some of the exciting features are Installing New Plugins/Themes, Auto Update Management, Backup Management, Cloning, Staging, and so on. If you are using the WordPress website, then SeekaHost's WordPress Hosting is one of the best web hosting packages you should choose and try.
Why SeekaHost is best?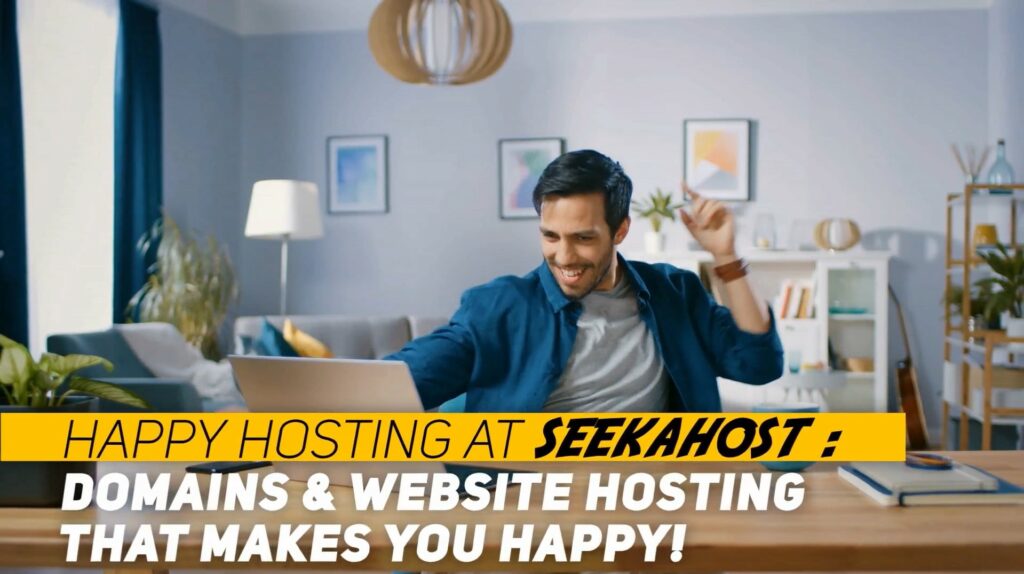 SeekaHost offers World's Best Web Hosting Support with their Customer Friendly support experts. They provide an uptime guarantee for business and personal websites with servers from different countries like the UK, Canada, Australia, and United States.
They help their clients in troubleshooting website issues, hosting issues, and other additional support without demanding any hidden charges. From Migration to third-party email configuration, everything has been done for free without any charge. Customers will be paying only for the web hosting packages and the domain names purchased from SeekaHost.
READ: How Easily You Can Transfer Domains From Siteground to SeekaHost
Dedicated IP Address
You can even purchase a dedicated IP address for your website on additional cost. It gives you an option to allocate a dedicated IP address exclusively for your website without sharing it with any other websites.
cPanel + LiteSpeed + LSCWP = Best Website Performance
SeekaHost Servers comes with LiteSpeed Server to offer you the fastest web hosting solution that you have ever seen. Also, to ensure top security, the Imunify Web Security plugin is configured to periodically scan your website files. Suspicious files or files with infected coding will get quarantined Immediately.
SSD Storage Disks
One of the costliest options in Web Hosting is to get the SSD Disk Space. SeekaHost web hosting packages will be configured in SSD disks which gives you the minimum read-write time and it boosts your performance for the internal operations. You won't feel any change in loading speed even your website receives heavy traffic. Because the combination of software and the configuration has been done after deep research.
Indexing & Ranking Your Website is Easy
With all the above-mentioned features, you know SeekaHost Hosting packages never sacrifice in offering the quality and performance for your website. With these exciting features and software combinations, indexing your website back and ranking for your business terms are one step closer. Make the change and do your savings instead of spending a lot on a web hosting package which deindex your website & spoils your business.
Moving to SeekaHost at NO Cost
Moving to SeekaHost Web hosting from a different hosting provider is very easy. SeekaHost Migration Experts offer free migration for the websites and they perform it either as a cPanel migration or WordPress Migration. If your website is custom built with coding, they migrate and check the website compatibility, and suggest the best package.
Our experts guarantee zero downtime even during the migration process. Your website will be live from the previous hosting provider during the process. Once your files are copied to the SeekaHost servers, our team will try loading the website locally to troubleshoot and fix the needed things. After confirming that the website is loading well, they will make your website load directly from the SeekaHost servers.
| If you are a registered user in SeekaHost and have any queries to be clarified, you can raise a ticket through the client area dashboard or email [email protected]. For immediate interaction or guidelines, contact our support team available in Live Chat at the right bottom corner of the website.