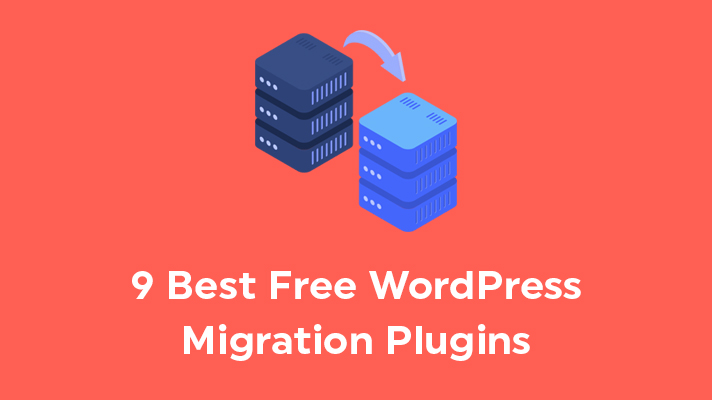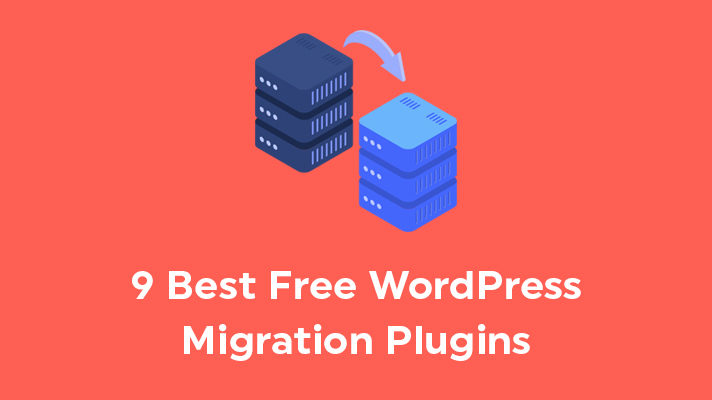 9 Best WordPress Migration Plugins (Free to use and move your WP Sites)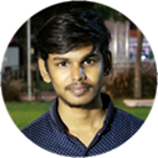 By Aslam Saah
There are many free WordPress plugins that you can use to move your WP sites from other hosts to a new host, if you change your web hosting. However, using the best will save your time and help you to successfully migrate your website.
As we know, the migration of a website is not an easy process and SeekaHost provides guidance and tutorials in the SeekaHost App as well as expert customer service to help with it.
For the website migration from one to another hosting service provider to be completed successfully by a user, everything should be migrated such as the database, plugins, themes, contents, files, and folders, etc. This can only be guaranteed if the user downloads the latest backup of the website and with the domain hosting control panel SeekaPanel this can be done with one click.
To migrate your WordPress site easily and fast, WordPress Migration plugins are the best helper and it can be done with a few easy steps.
In this article, we list the 9 Best Free WordPress Migration Plugins you could use for the migration of your WordPress sites with their Pros and Cons.
9 Best Free WordPress Migration Plugins
1. Jetpack
Jetpack is a powerful plugin that is very much useful for WordPress migration. This plugin helps the user to generate backups, restore the backups, and with the default migration option.

Pros
Easy process for Migration
Can be restored by 'One-Click'
The backup of the websites is very secured.
Cons
To use every feature in this plugin, the user needed a subscription.
Installation is a little bit complicated.
2. All-In-One WP Migration
All In One WP Migration is also one of the best and fastest plugins which is used for migration of your websites. It is not similar to some of the plugins having a backup option. It provides a variety of features for website migration.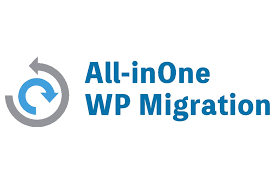 Pros
Supports all kinds of OS.
User friendly
Cons
The user can import the file up to a certain limit. Only 512MB is allowed to import in the free version of this plugin.
For more additional features, the user has to purchase the paid version.
3. Migrate Guru
Migrate Guru is also a WordPress Migration plugin that was developed by Blog Vault. It is one of the fastest plugins used for migration as well as for backups. This plugin has the ability to transfer the website to the new servers.

Pros
There is no file size limit for website migration.
Migrates any type of website without affecting the server performance.
The major pro is, it's absolutely free.
Cons
Does not support localhost to make the website live
Multisite migrations are partially supported.
4. Migrate DB 
The Migrate DB is the powerful WordPress migration plugin, which is specialized in moving databases of the website from the source to the destination site. It can also transfer other files such as themes, plugins, addons and media files, etc.,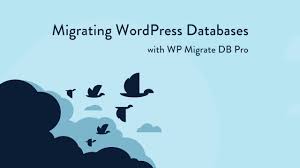 Pros
Best plugin for migrating databases of the site.
It has an additional ability that can find & replace the data in the database.
You can use this plugin for WordPress staging as well.
Cons
Difficult for beginners to use.
For additional features, you need to move on to the pro version of the plugin.
5. Duplicator Pro
Duplicator Pro is one of the best & powerful WordPress Migration plugins. It is one of the widely used plugins in the world. It has the best user interface, which can help users without technical knowledge.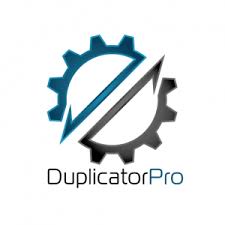 Pros
Multisite WordPress migration is supported in this plugin.
It has a step-by-step guide for beginners, which makes it easy to migrate the sites.
Cons
As every plugin has, the advanced features are available only for the paid version.
Beginners might need a guide to connect the FTP server.
6. UpdraftPlus
Updraftplus is majorly used as a backup tool and helps you to restore the site on the same or elsewhere with a one-click button. It will complete the backups in a faster way with the help of cloud storage like Google Drive, Dropbox, etc…  The only standard backup procedure is provided in the free version and for more premium features, you have to upgrade this into a paid version.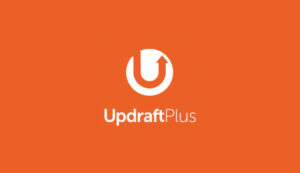 Pros
UpdraftPlus creates quick & secure backups.
The automatic backup is available in the free version as well.
Incremental backup is possible in the plugin.
You can also move non-WordPress files using this plugin.
Cons
You have to choose premium for a lot of good features.
It's costly to some people.
No lifetime updates.
7. BackupBuddy
BackupBuddy is one of the most popular plugins for WordPress backup and restoration. Here, you can schedule daily, weekly, and monthly backups in a simple way. Using their stash service, you also have the ability to do a real-time backup. This also provides automatic backup in the cloud storage platform.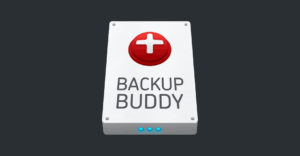 Pros
Premium supports & regular updates.
One GB of stash storage to store your backups.
It has a dedicated migration feature that allows you to change the host & servers.
It supports malware scanning & troubleshooting options as well.
Cons
8. Super Backup & Clone
Super Backup & Clone is an automatic backup & migration plugin and also it helps you in the cloning process. It links to third-party cloud storage Amazon S3, Rackspace, Dropbox, etc… Using this plugin you're able to create a snapshot of your site and restore it whenever you want. Here, you have the option to choose which tables you need the backup from your database and download it at your convenience.

Pros
Easy to set up for beginners
Available in the dashboard.
Automatic backup of your site.
Snapshot logs.
Cons
Doesn't work with multiple WordPress.
9. Backup Guard
The Backup Guard handles the backups, migration, and also for security.  Among the several features its includes handling the permalink errors, image load issues, wrong URL, etc.

Pros
No need for FTP tools while importing your backups.
One-click backup
WordPress Multisite is possible
You will be receiving the notification to email whenever the migration or backup is completed.
Cons
For the advanced features, you have to go with a subscription.
[Tweet "9 Best Free WordPress Migration Plugins"]
If you are a registered user in SeekaHost and have any queries to be clarified or issues to be sorted, you can raise a ticket through client area dashboard or email to [email protected]. For immediate interaction or guidelines, contact our support team available in LiveChat at the right bottom corner of the website.